What happened to Vireo, Isaac, Flamingo and Nick after the legacy ended?
We're here to find out!
!!Notice: Lots of un-captioned pictures ahead!!
But first, a sneak peek at my upcoming ISBI founder!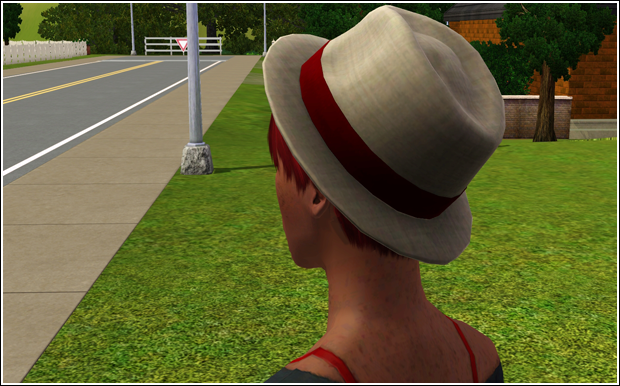 Right, that'll do it.
Btw, that hair/hat from the Store? Totally worth the price. I love it!
Her name is.. ah I won't spoil it for you.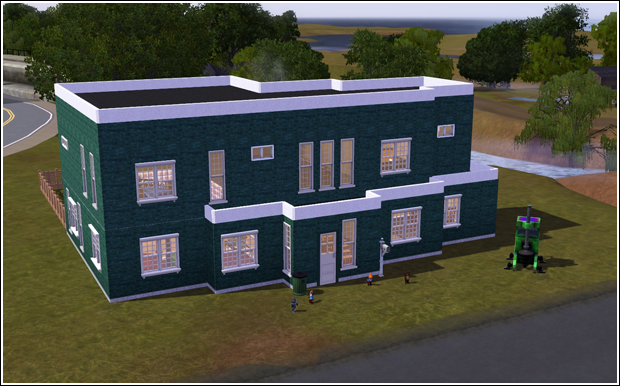 This is the house that Coke, Jordan, Vireo, Isaac, Flamingo, Nick moved into.
I built it myself :D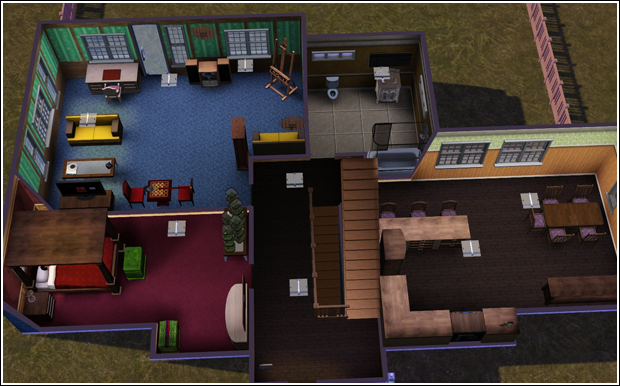 Ground floor.
1st Floor.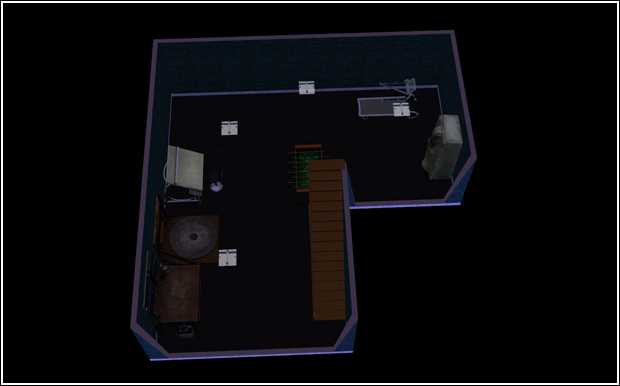 Basement.. whoops it's dark.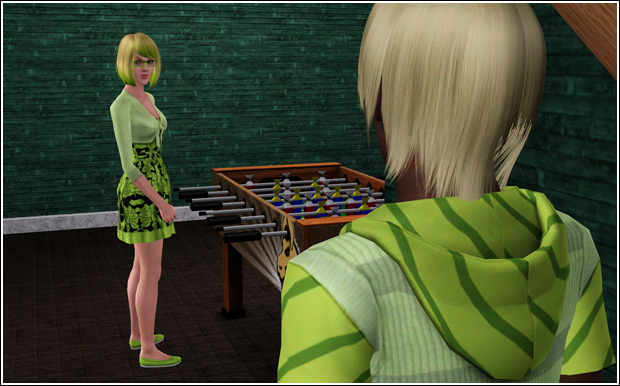 Vireo: Oh hey Isaac.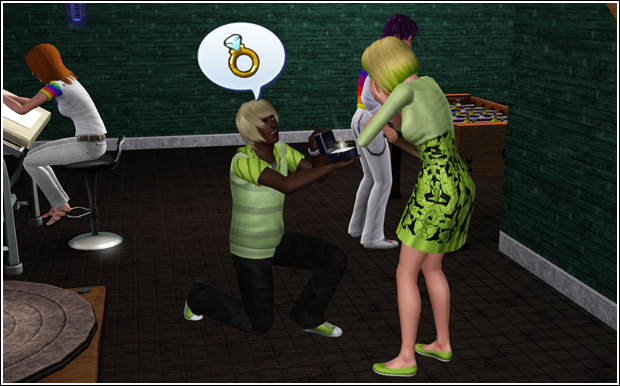 Isaac: After the legacy ended, I realized that we never got engaged! Will you marry me?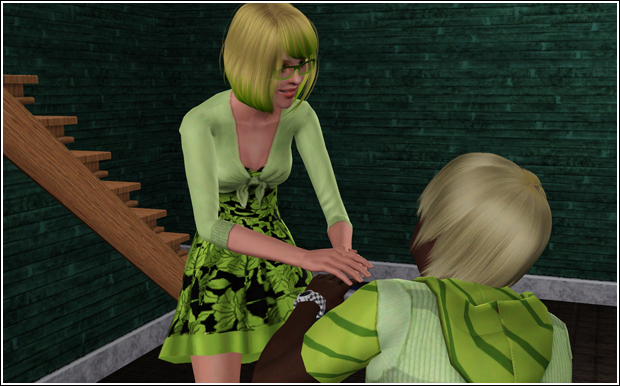 Vireo: No.
WHAT WHAT WHAT!?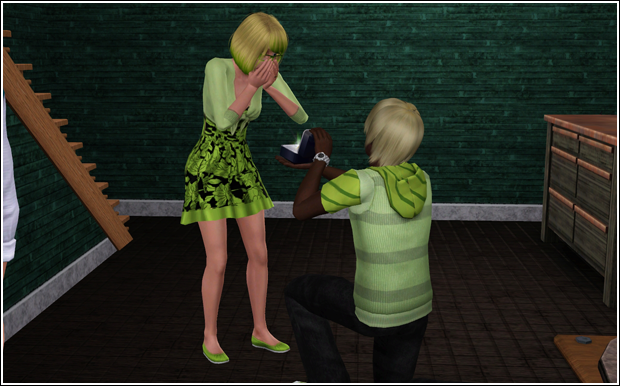 Isaac: Whoops, I forgot to kiss you and stuff before asking you. Silly inappropriate me :D Marry me
now
?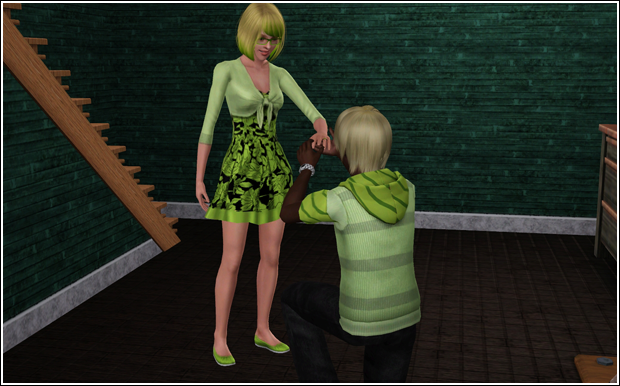 Vireo: Omg, yes!
That's so silly, EA. They're in love! In real life they'd still marry each other if they didn't kiss beforehand, just as long as they both feel the same way about each other.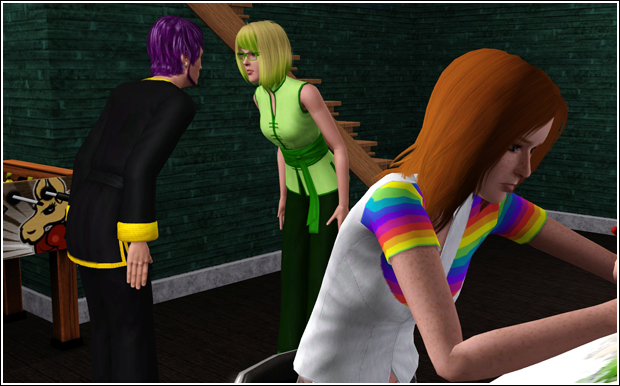 Coke+Vireo sparring match!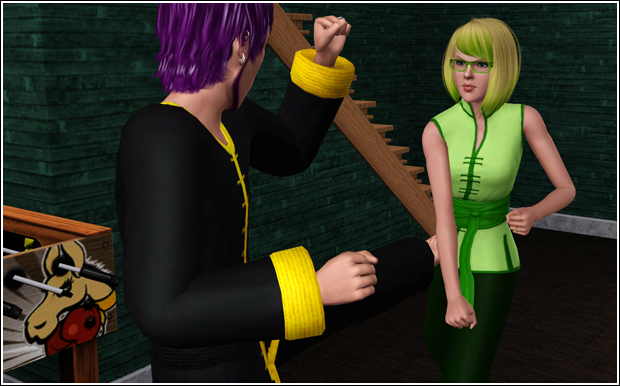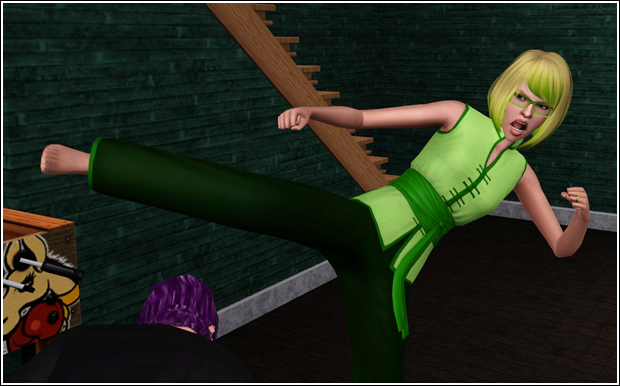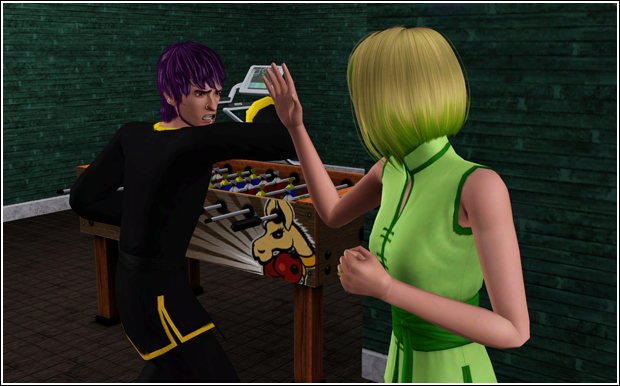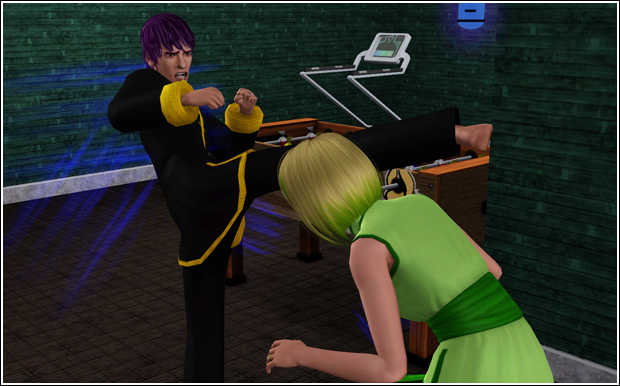 Coke, naturally, won by a mile.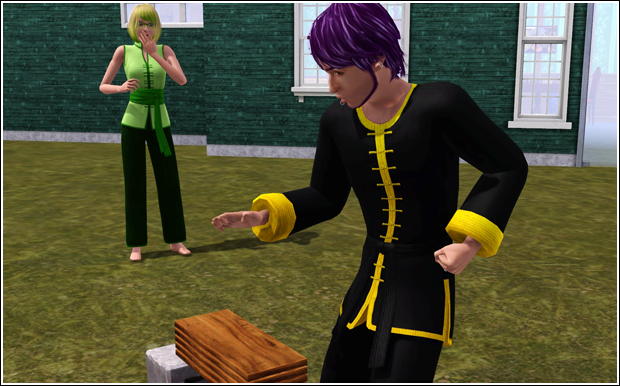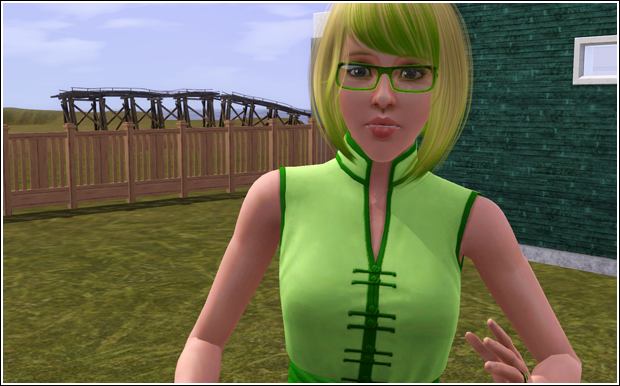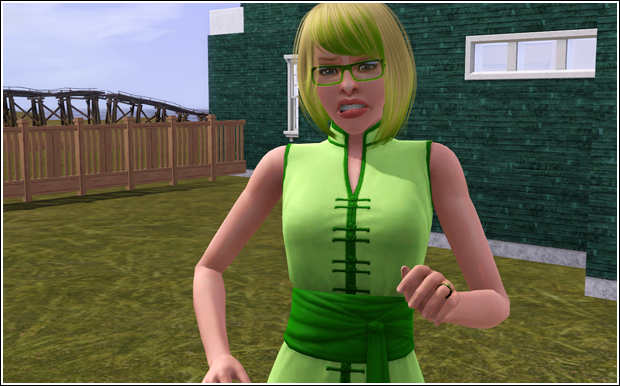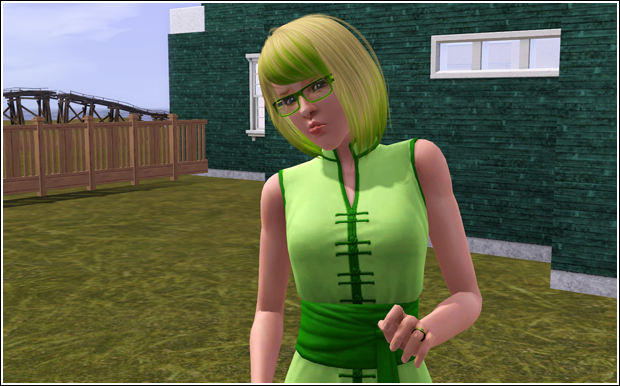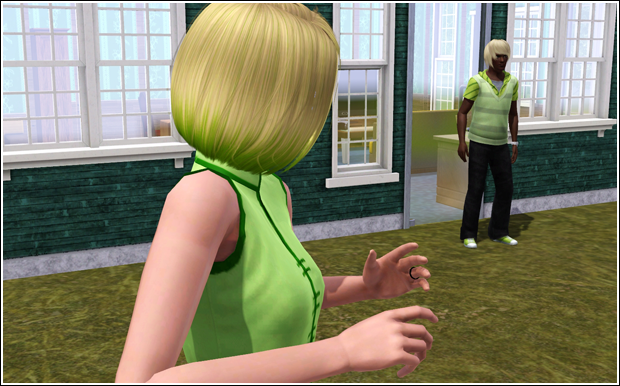 Vireo: Honey, come watch my uncle hurt himself with blocks of wood!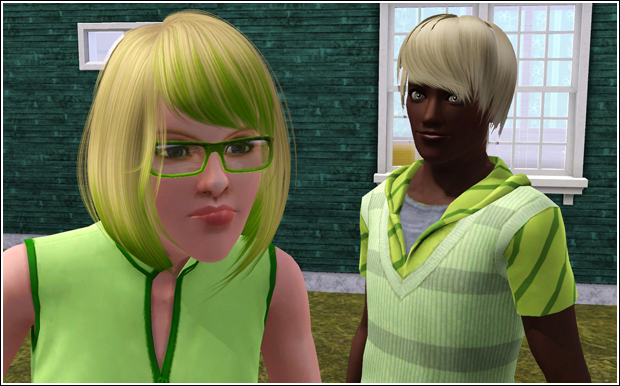 Isaac: I love you :)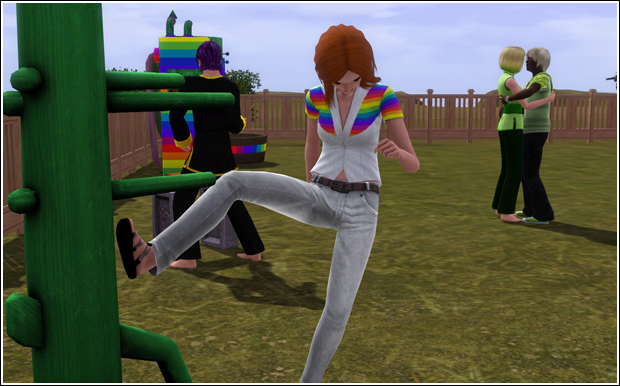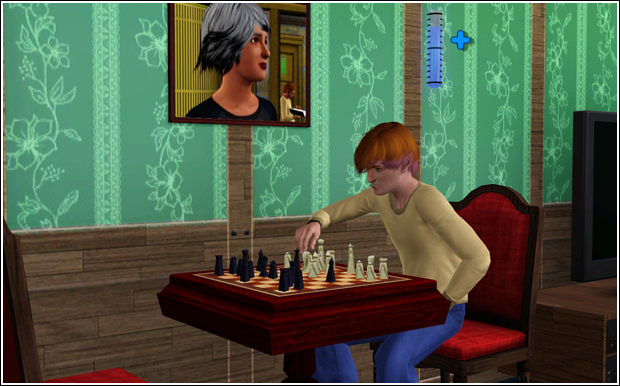 I took some photos with me when I made them move.
Photo of Jet: Yeah, damn right. How dare you not give me any lines in the last chapter.
Oh andyou might notice little Grozdan on the photo is wearing the same outfit as Flamingo.. which means Flamie is having a baby :D
He was actually already expecting at the end of the last chapter. Remember the bad fortune cookie? It wasn't a bad fortune cookie at all.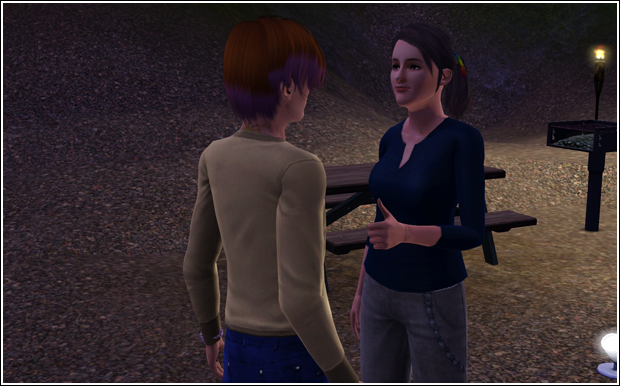 Sim!Mariah: You're having a kid? Good for you, babe.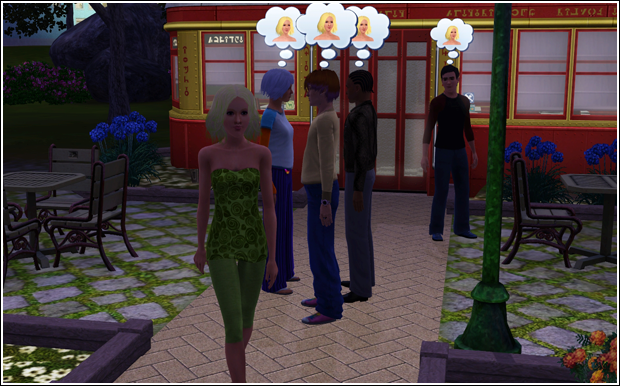 Chlorine!
Ahw man, dark! Sorry about that.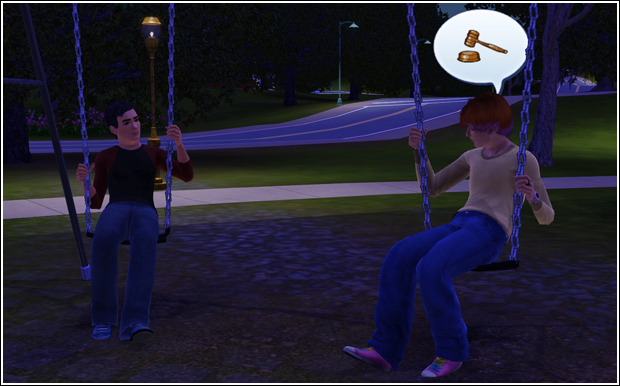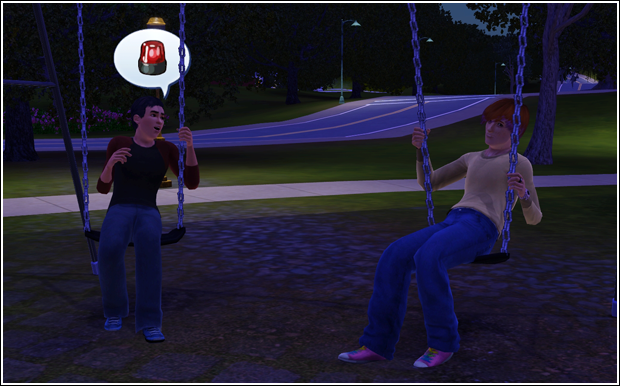 I love chilling on the swings :D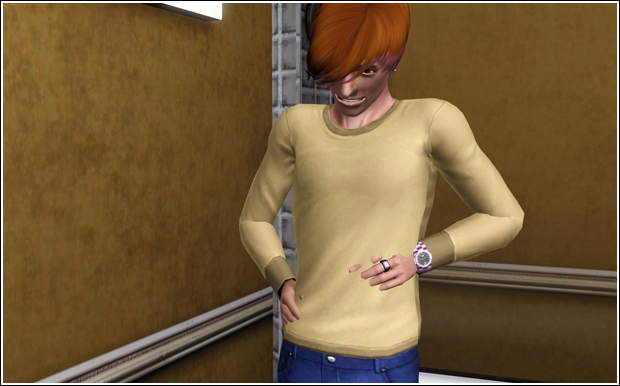 Wanna see more of Flamie's fail-tattoos?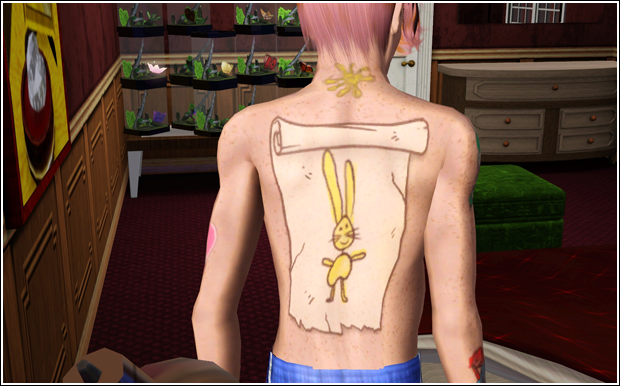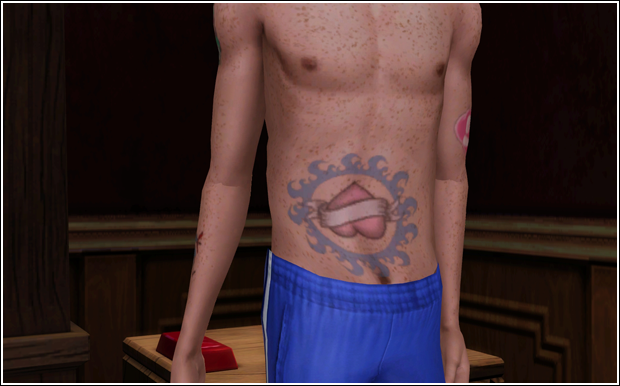 It's art.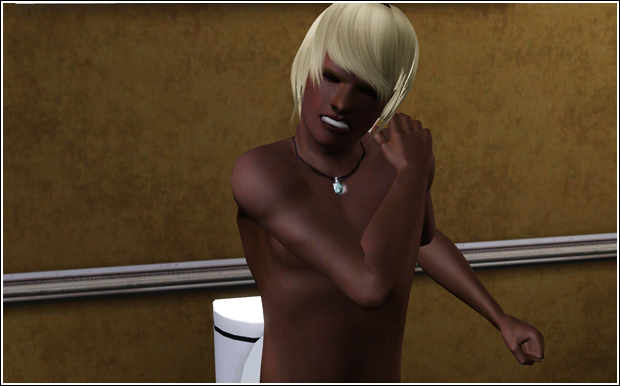 Mmm.. Isaac..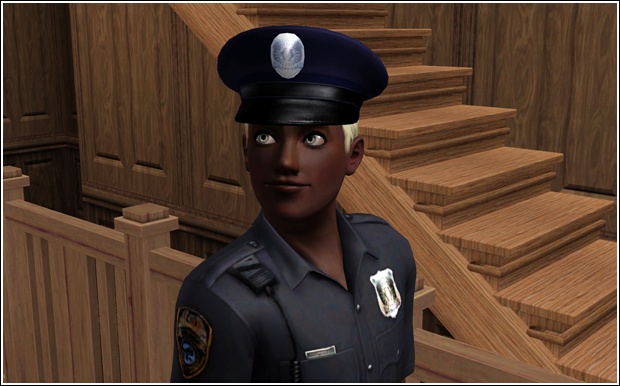 :D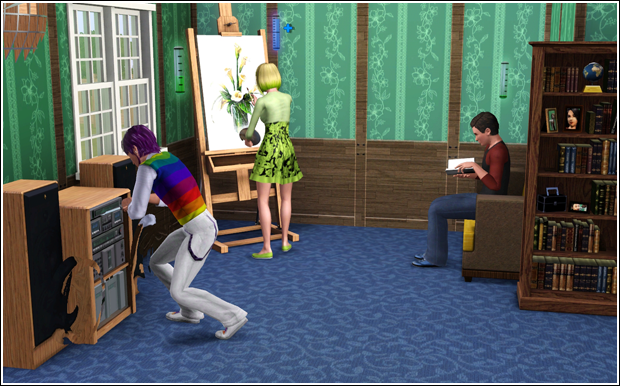 Ahw, they're so balanced!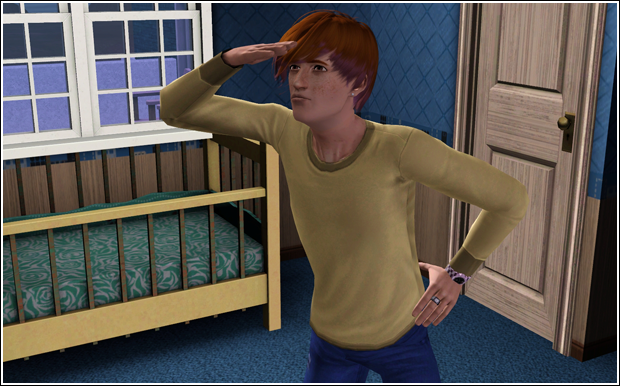 Flamie: An adventure awaits me!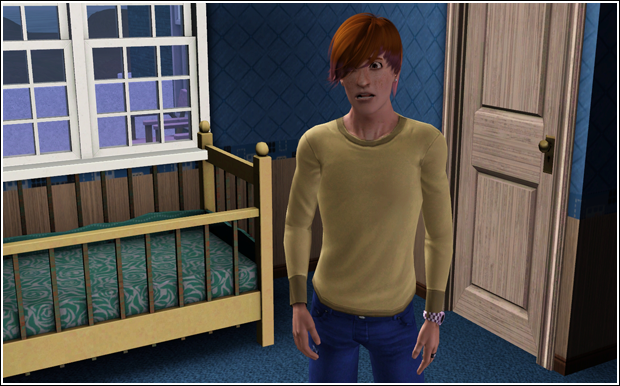 Flamie: Crap. I'm in labour!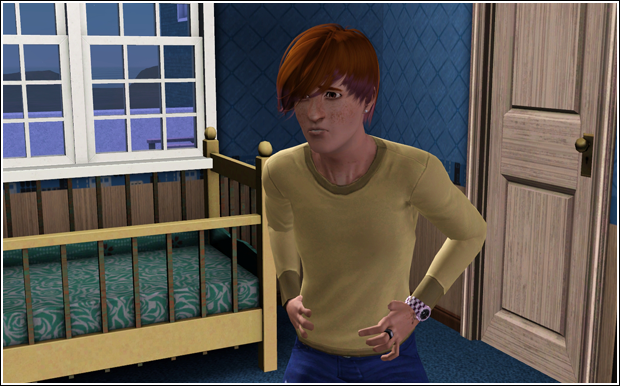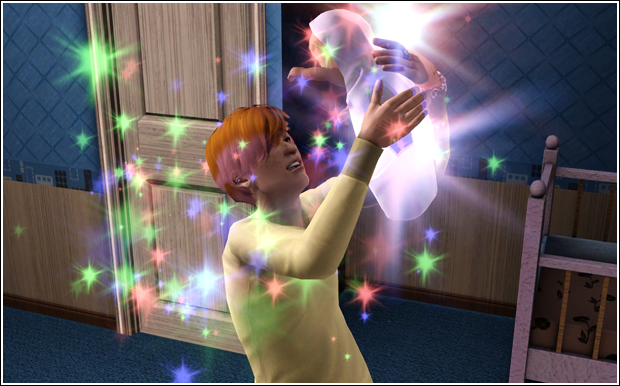 Surprise of the century for me.. a natural girl! Whoo!
I didn't know what to name her at all, cause I was expecting a boy xD
Her name's Nancy!
She was born a Brave Slob.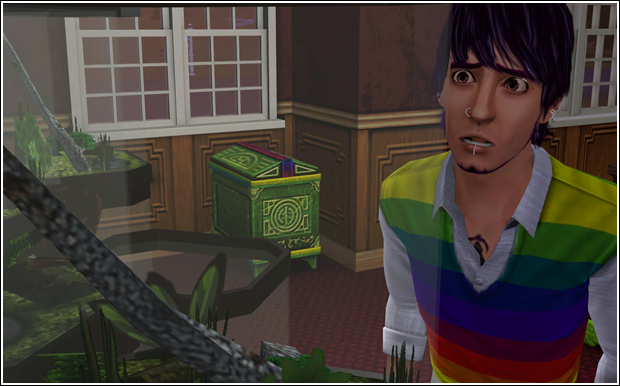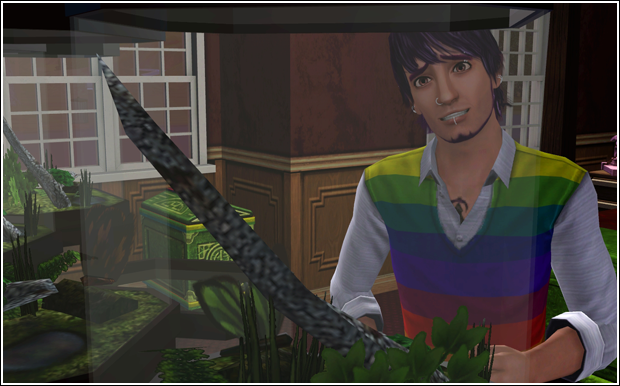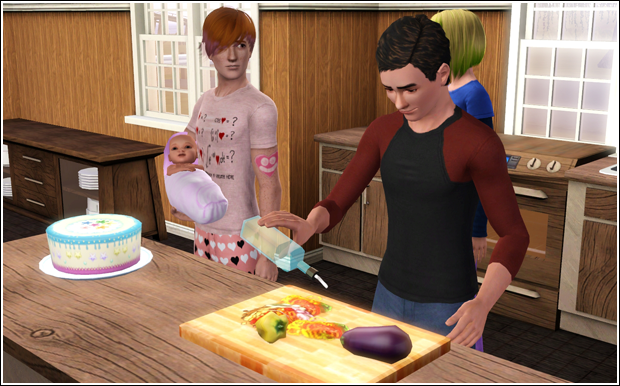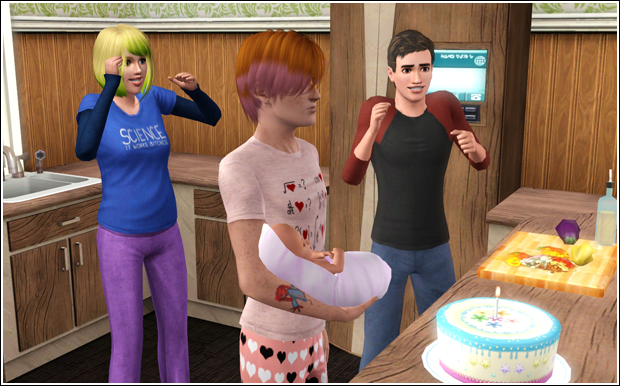 Hey look, Vireo is pregnant too! And still not married!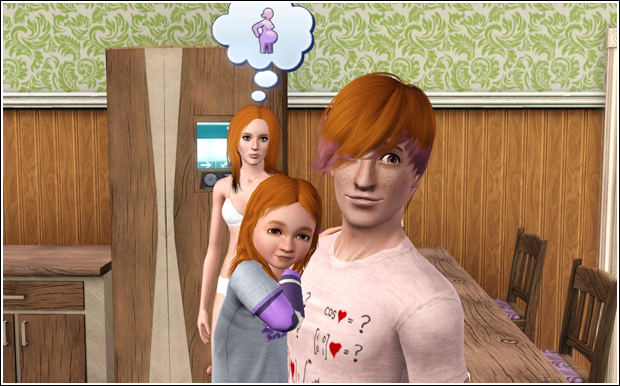 Ahw, Nancy is adorable!
Also.. three generations are on this picture!
Nancy got Nick's skin and eyes from what I can see here.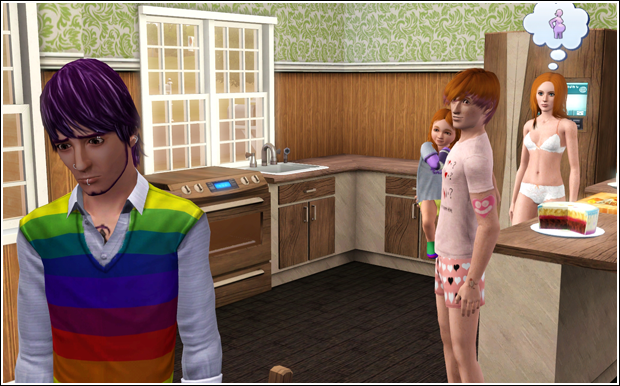 Jordan is also having a baby. Haw haw haw. I went baby-crazy sort of..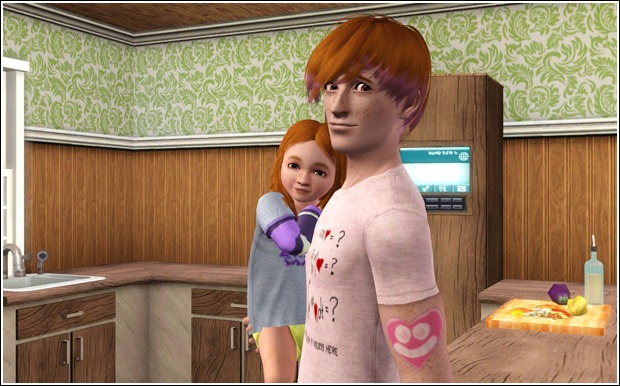 Love them!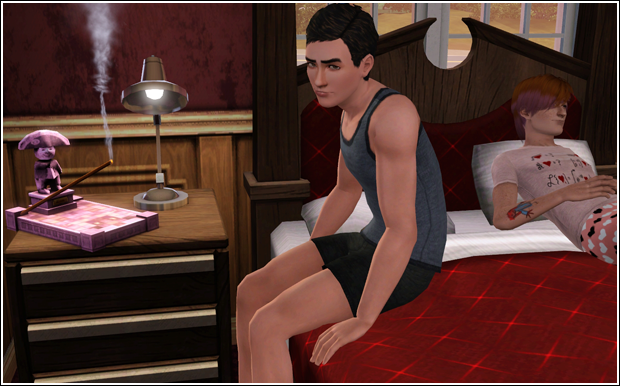 Nick: Did you just click-make me do what I think you did?
BABIES PLZ.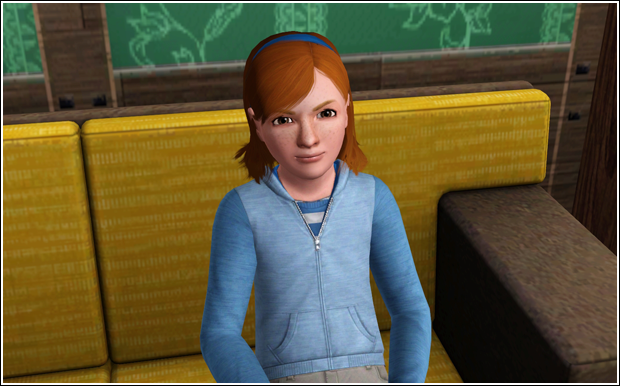 Nancy as a child!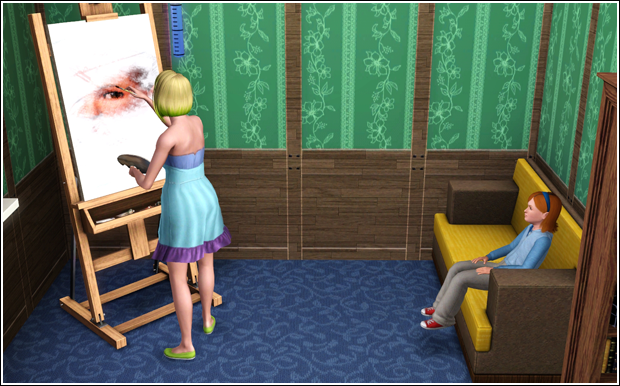 Vireo, who I keep wanting to type as Chlorine, is painting Nance.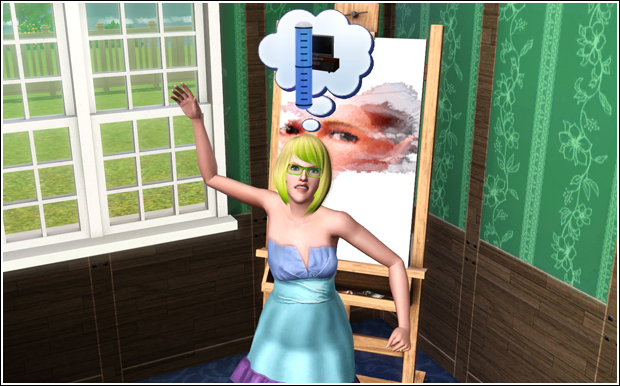 Vireo: Frekaing tv. I frickin hate it! Ugh. DIE IN A FIRE.
Technophobic, hormonal Vireo is technophobic.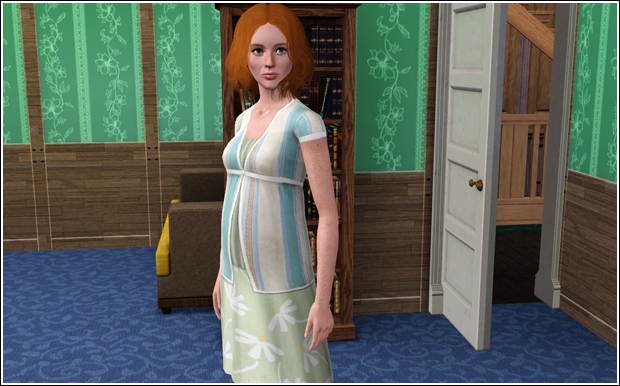 Ahwww!!
Yeah I changed her hair.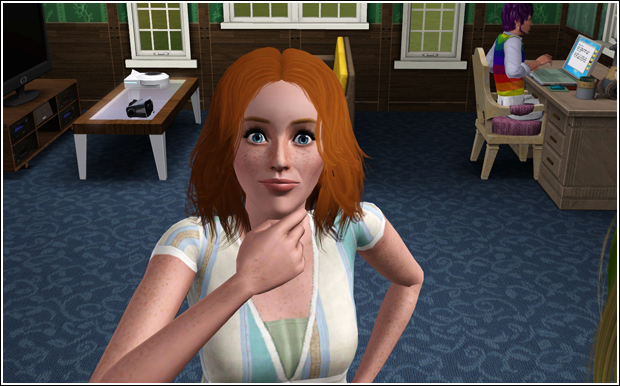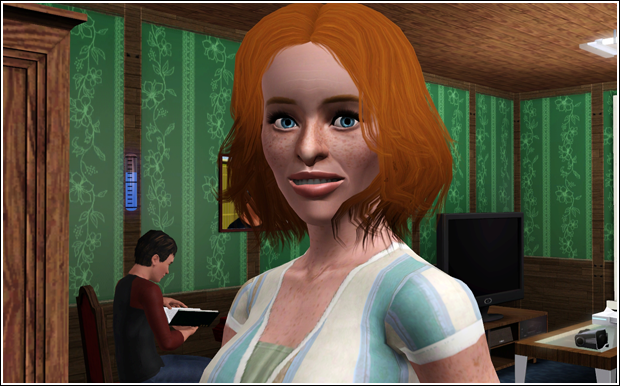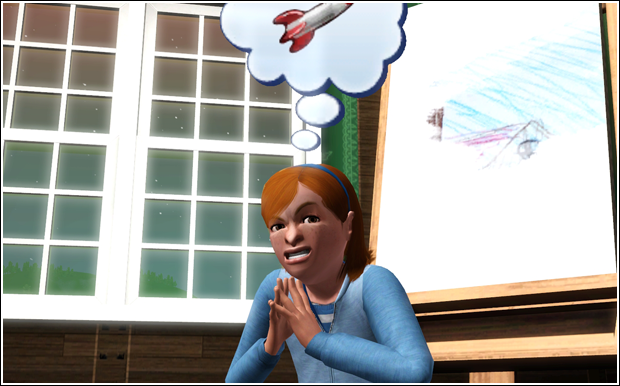 Nancy's third trait was Evil.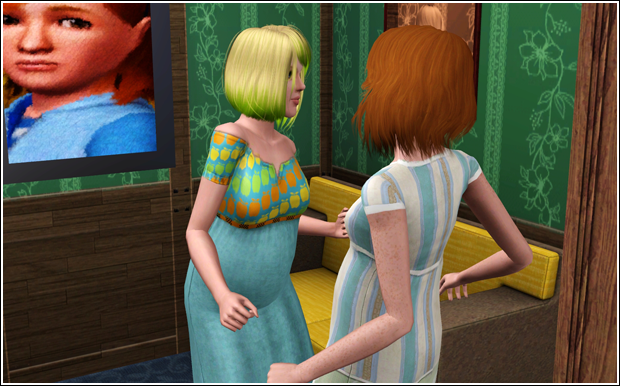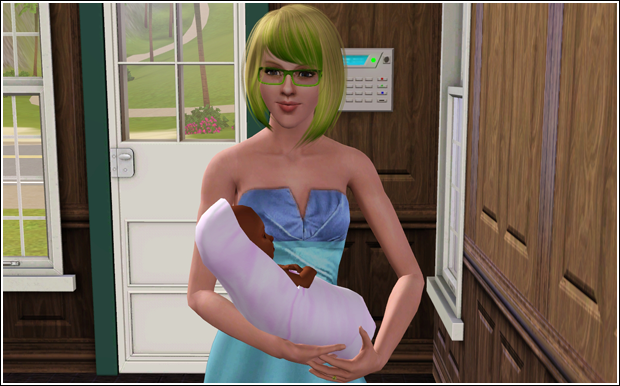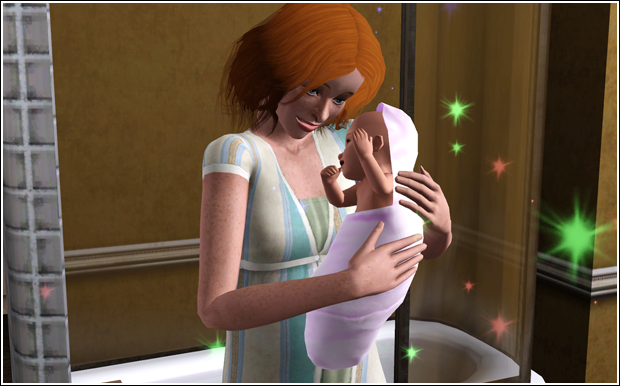 The girls both had girls as well! They're named May and Kye. I had no idea what to name them either xD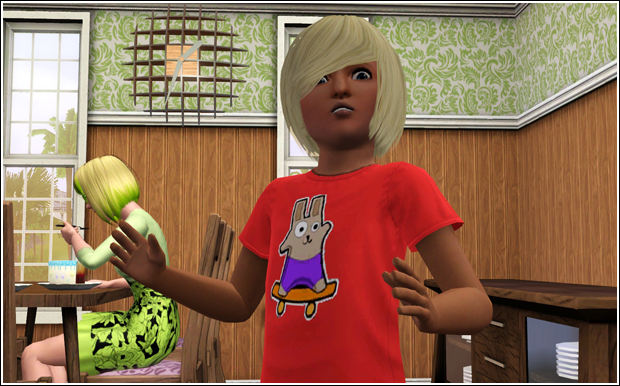 I think this was May.
She's adorable!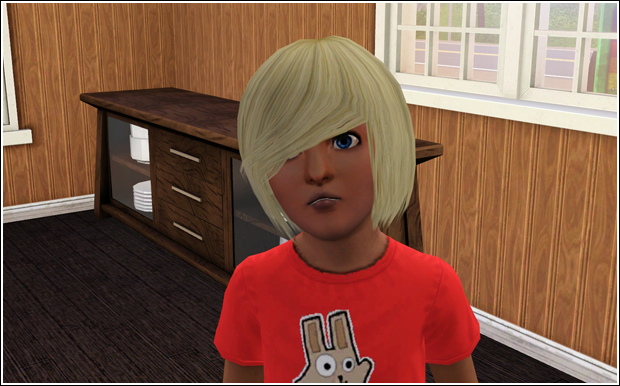 She got Isaac's hair and a blended skin of her parents, also Vireo's eye colour :)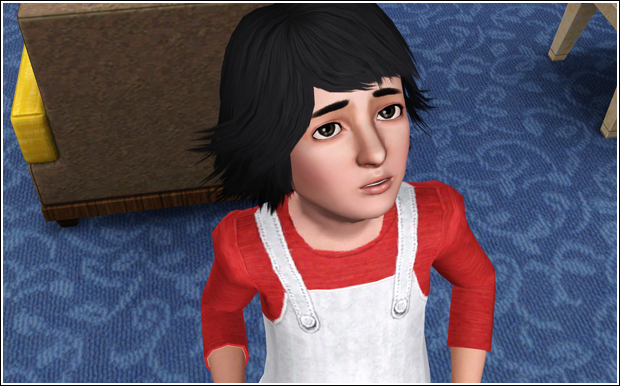 Kye, who looks like she could be Mortimer's daughter, not grand-daughter.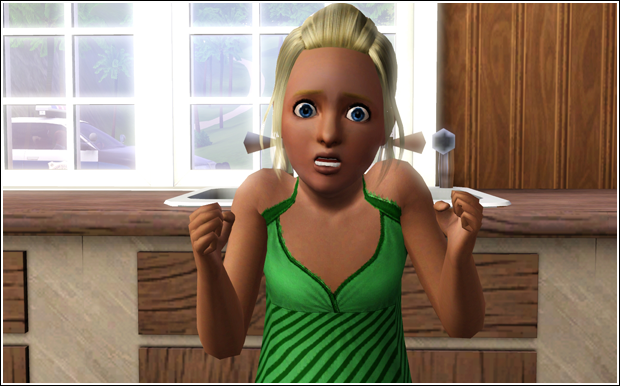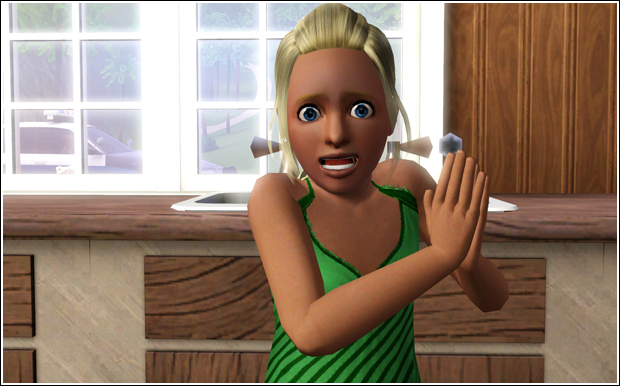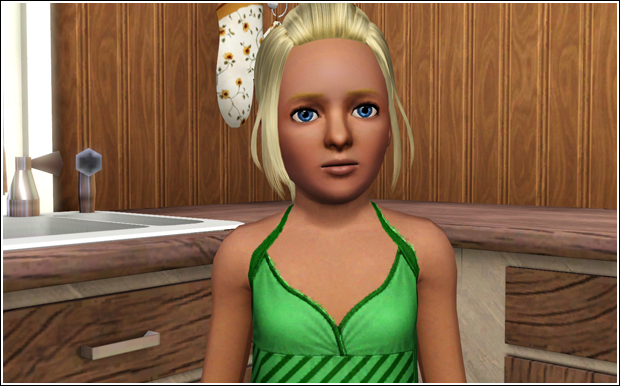 Excitable May x3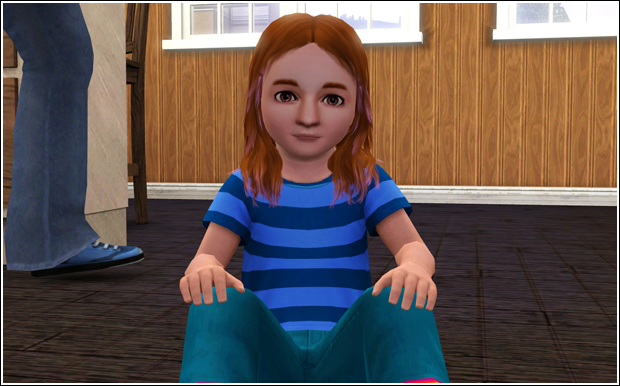 This is Flamie and Nick's second baby. His name is Aladdin!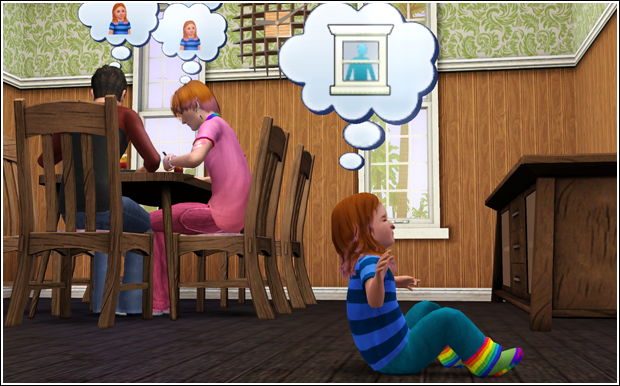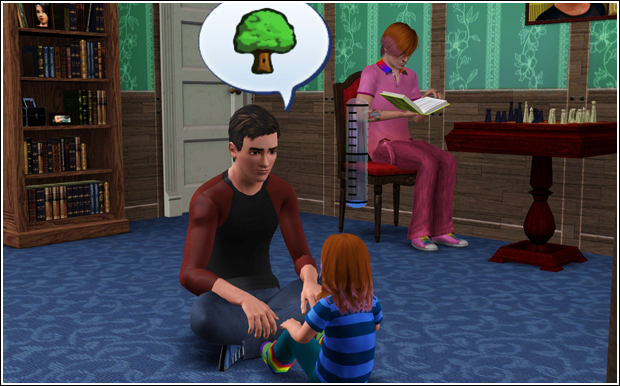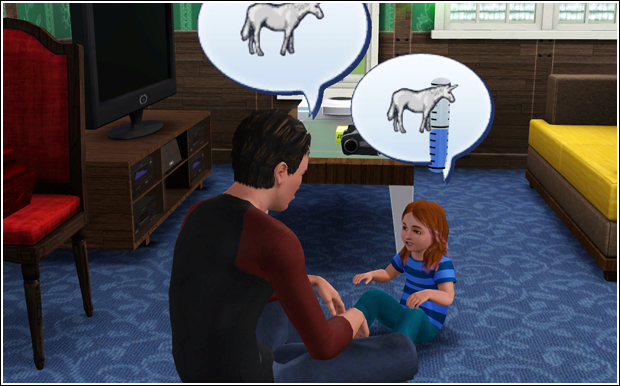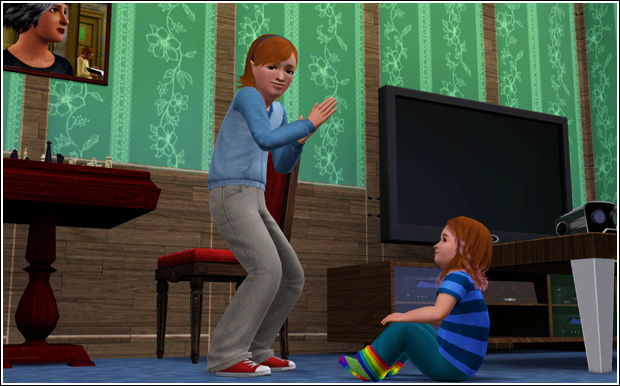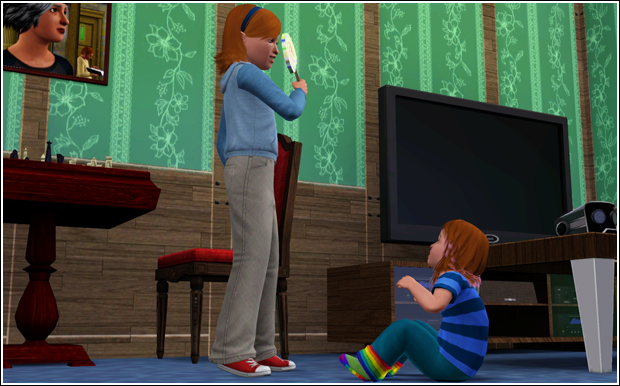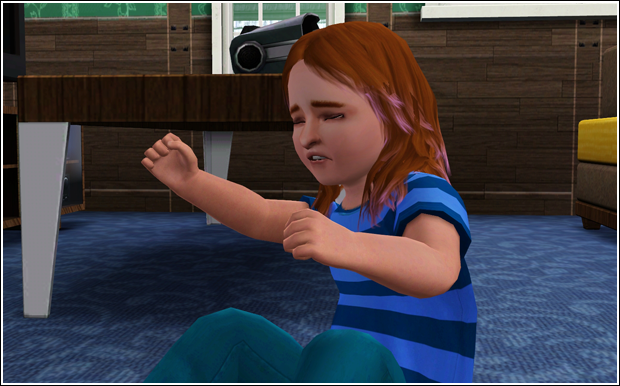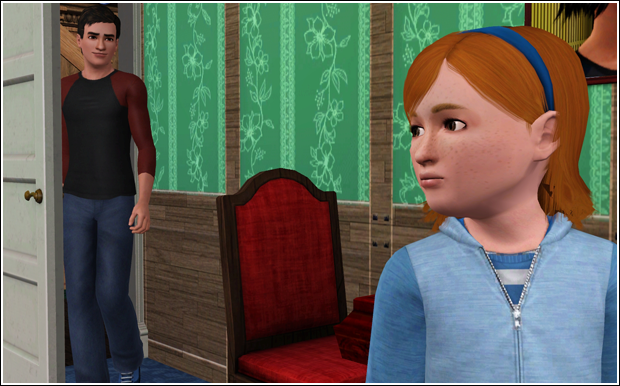 Nick: Hey pumpkin. <3
Nancy: Hi daddy!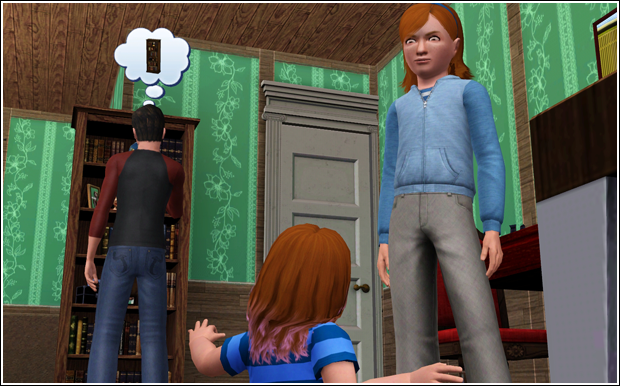 Nancy: Haha, loser.
Nick, if you don't remember is Good.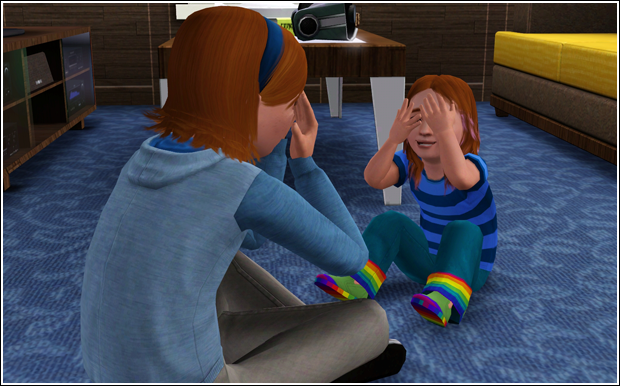 Well, they still like each other :)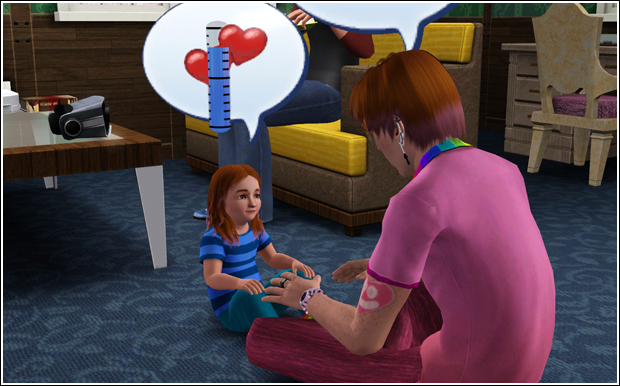 <3
And that's where I forgot to back up some pictures before I reinstalled widows, so the next pictures will be of Nick & Flamingo's MIXED-GENDER TRIPLETS as teens. I wish I had the baby pictures D: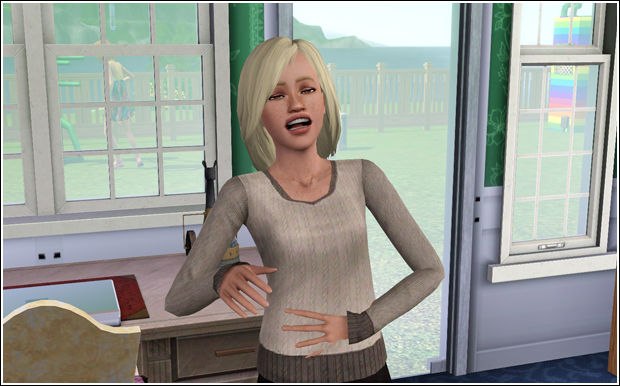 This is the baby of the family, Christa. She's my favourite.
I have literally NO CLUE where her platinum blonde hair comes from. Really, I mean.. what?!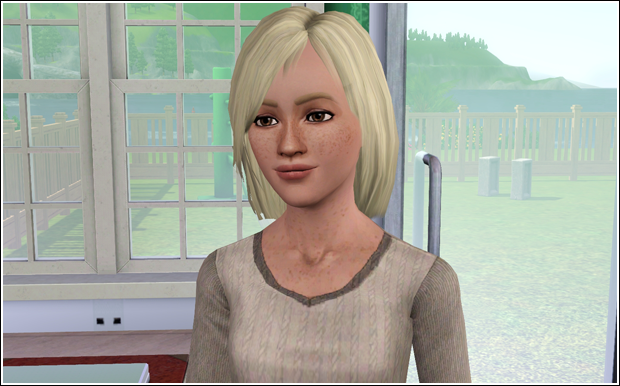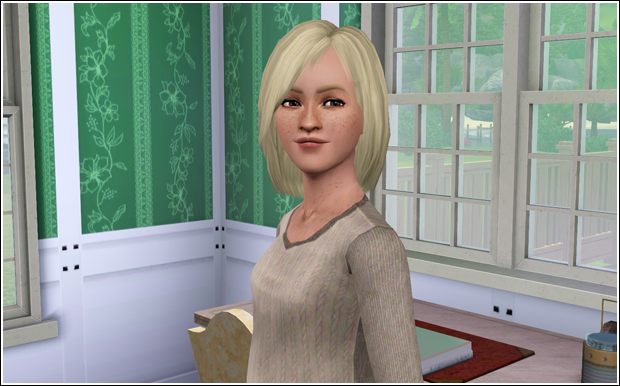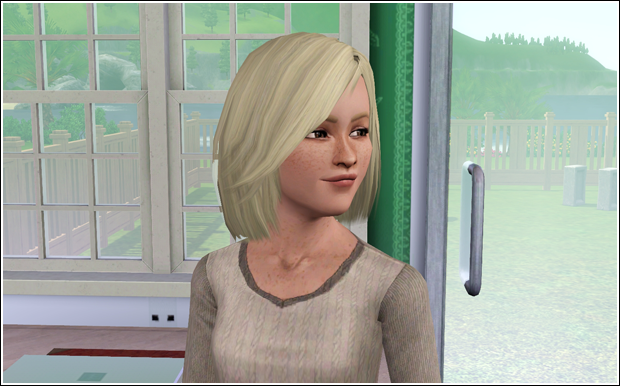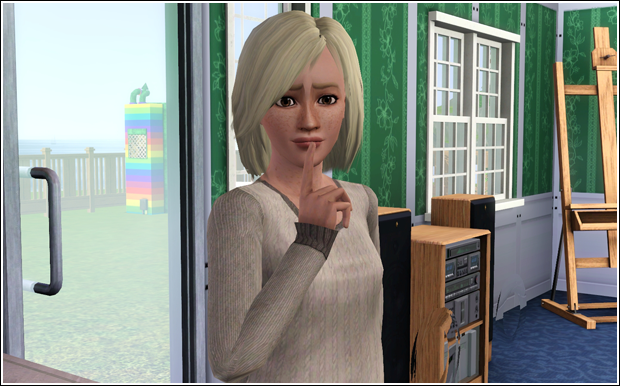 ISN'T SHE CUTE?
Christa Silver is a Grumpy, Neurotic, Never Nude Couch-Potato.
You can download her as a teen,
here
.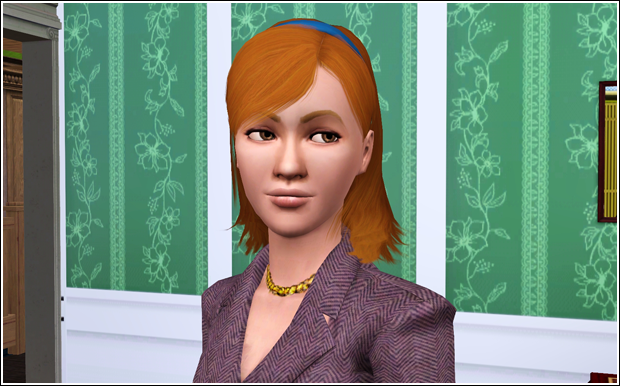 Nancy as a teen!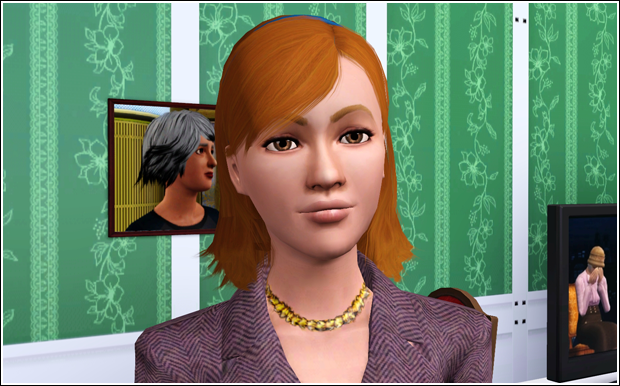 She's a Brave, Evil, Slobby Angler.
You can download her as teen,
here
.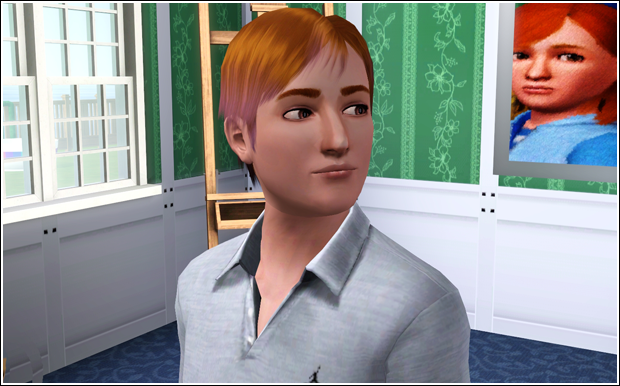 Aladdin!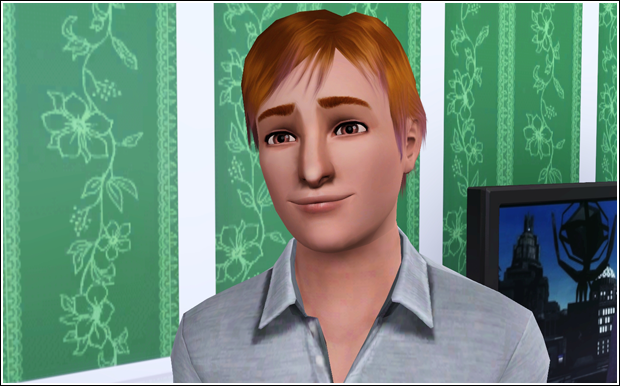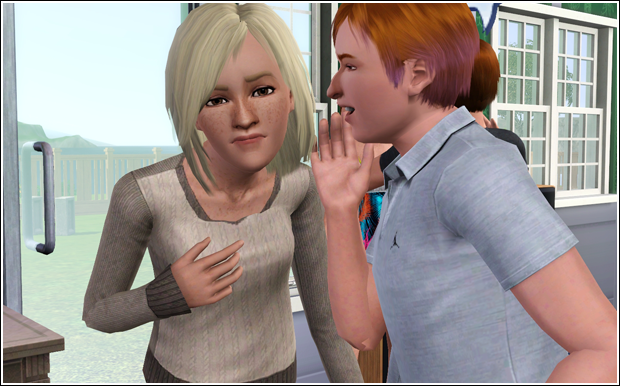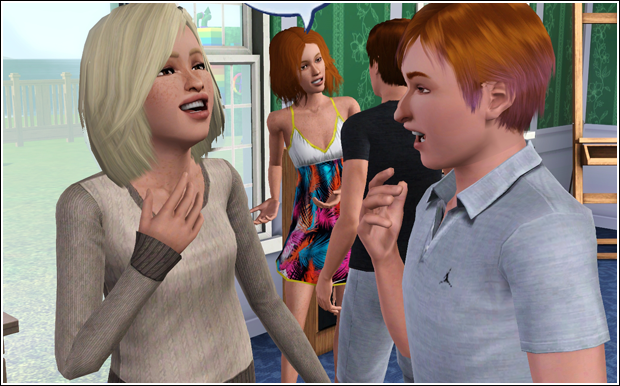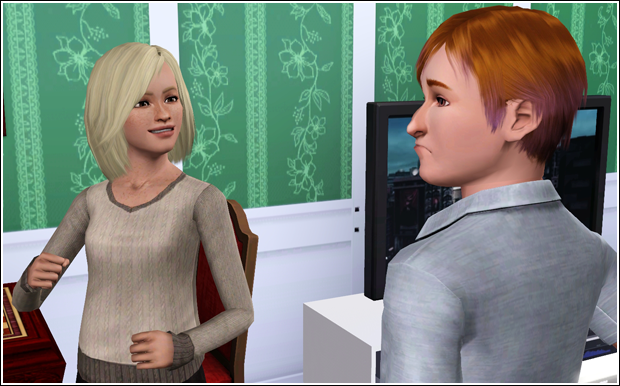 Yeah, not many pictures of him D:
He's a Clumsy, Frugal, Genius Vegetarian.
Download him as a teen,
here
.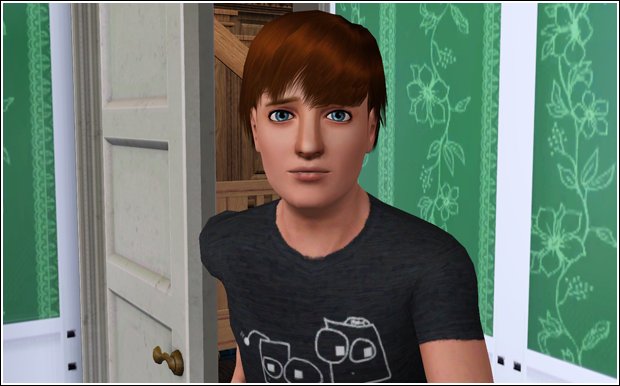 Charles, the eldest of the triplets.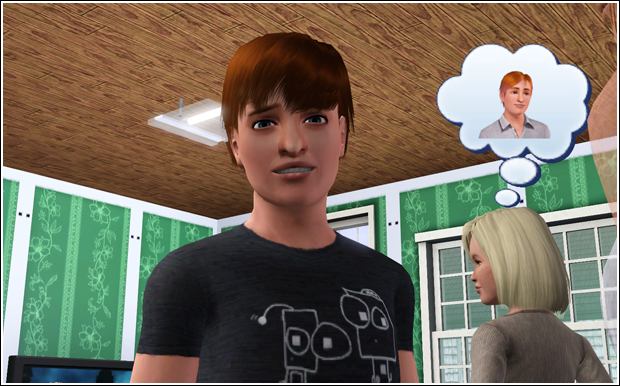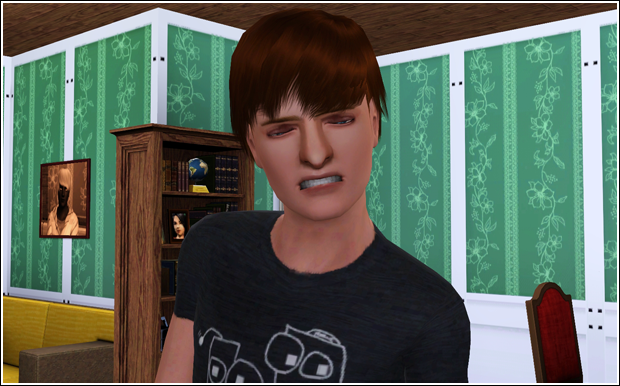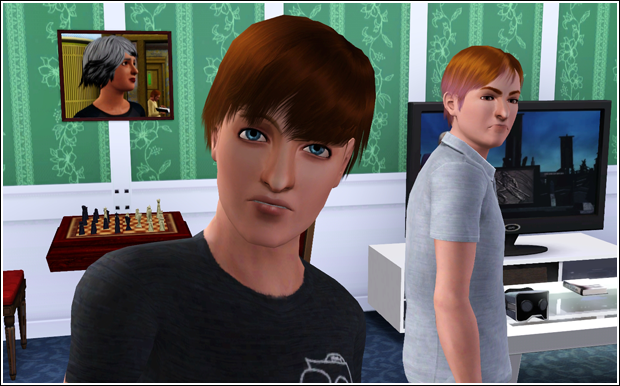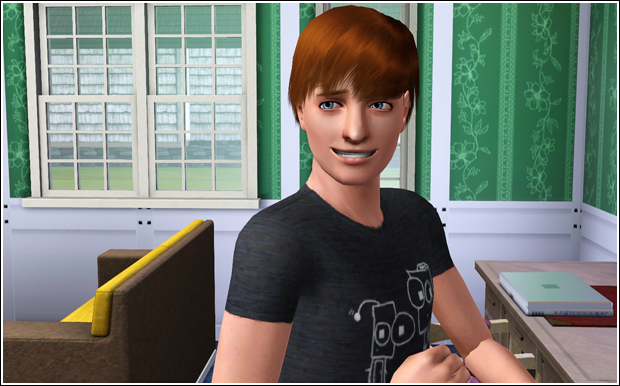 Charlie is an Absent-Minded, Evil, Neurotic Heavy-Sleeper.
You can download him as a teen,
here
.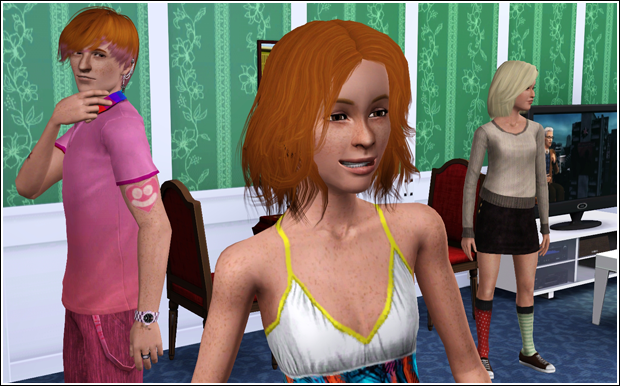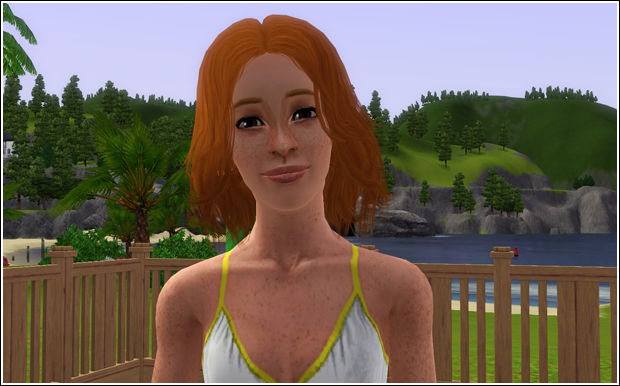 And Colleen.. wait I only have 2 pictures of her?
Colleen is a Disciplined, Inappropriate, Virtuosos Mooch.
Nice traits!
You can download her as a teen,
here
.
To find them in your custom sims folder in game, you have to make sure you have teens selected, instead of the default young adults.
Also, make sure you have Colleen and Christa's custom non-default skin, which you can get
here
. For the skin, you also need
this mod
or it won't show up or maybe your game will explode into a Big Fiery Ball Visible From Space, I forget which.
Hope you enjoyed it :)
Now I can go and start my ISBI >:D