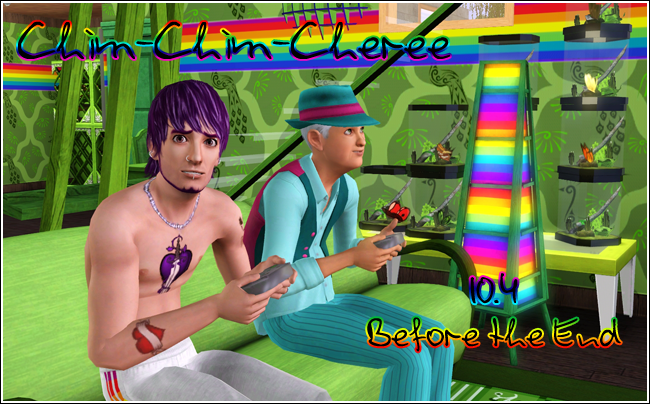 Why didn't I think of that kind of stroke for the text before? I'm stupid.
Last time in Chim-Chim-Cheree: I said it may be the last chapter this time, but it isn't! More things happened... I don't feel like writing anything here..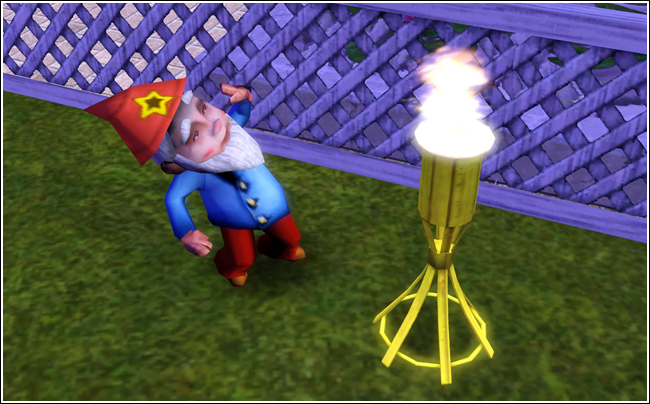 Chapter begins with.. a completely uninteresting gnome, that is afraid of the fire.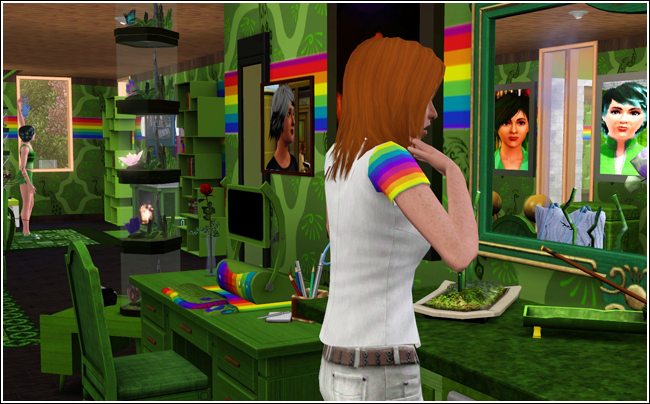 What's going on in the house? Well, here's Jordan and Jetta working on their career skills. I wonder if they'll reach them before the end?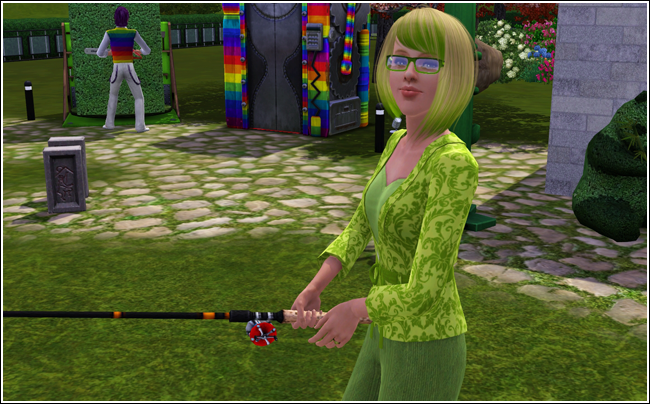 Coke's sculpting because he has a wish to earn 20000 by selling sculptures.. not that we need the money or that he needs the points. He has nearly every single Lifetime Aspiration award and we have one million and two hundred thousand simoleons in the pocket.
Vireo is back to fishing despite having a photography+painting LTW. I doubt I'll reach that far before the end so I'm not even trying xD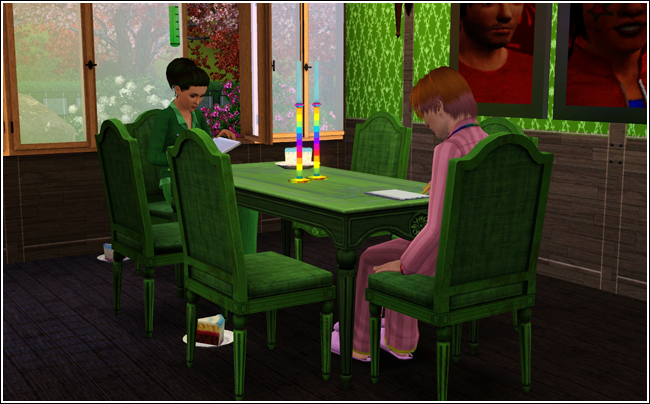 Cakes on the floor? You are dismissed!
Elphie and Flamie are spending some quality time in their respective bubbles.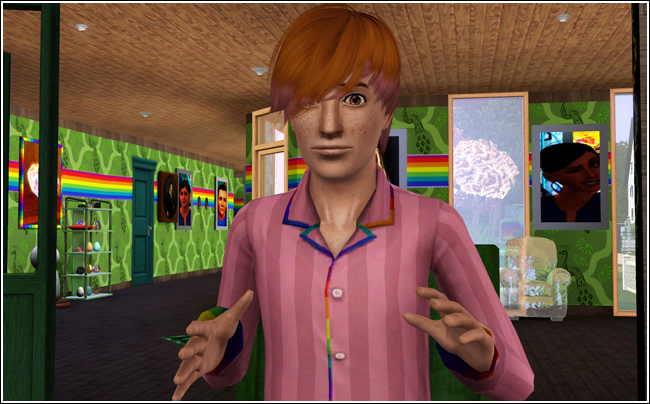 Flamie: It was THIS big!
Oh...
Flamie: And that's how I won the award for biggest bubbglegum bubble at our class' fun-time gathering!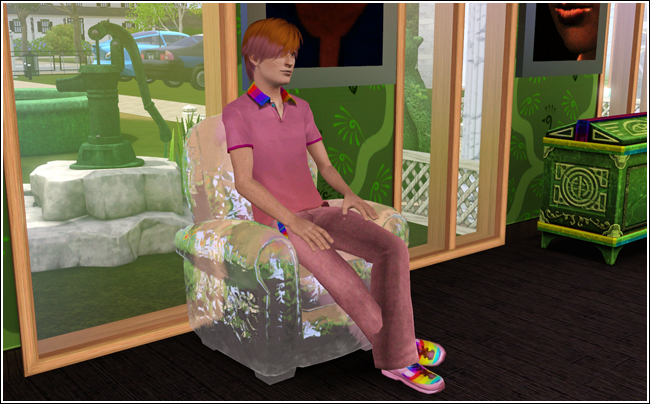 Flamingo Chimeree is sitting on a chair made of ice.
Your argument is invalid.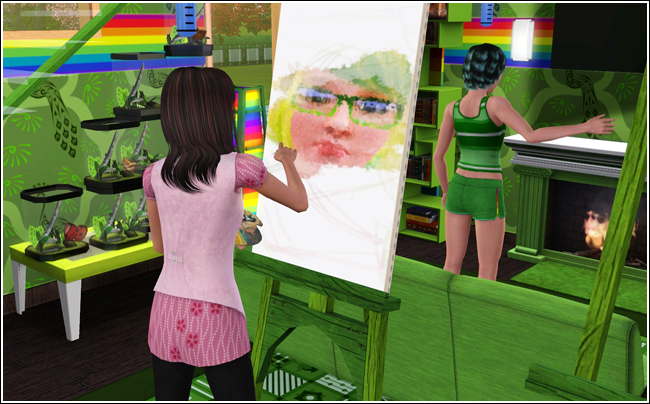 Just because they're the last ones doesn't mean they don't get portraits. Especially since I already painted some but they were lost D:
I'm also not moving them out because why the hell should I :)
Oh yeah..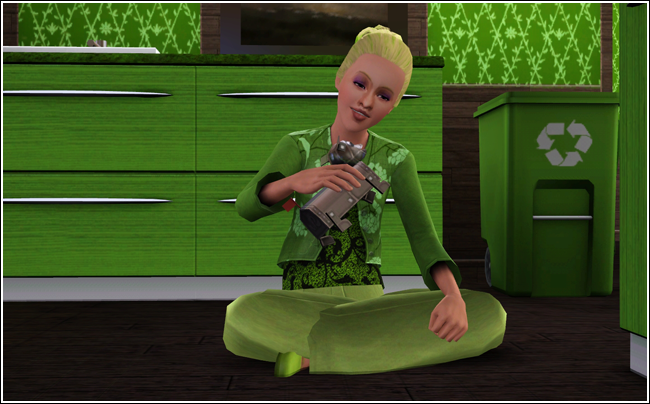 Her new trait is Childish.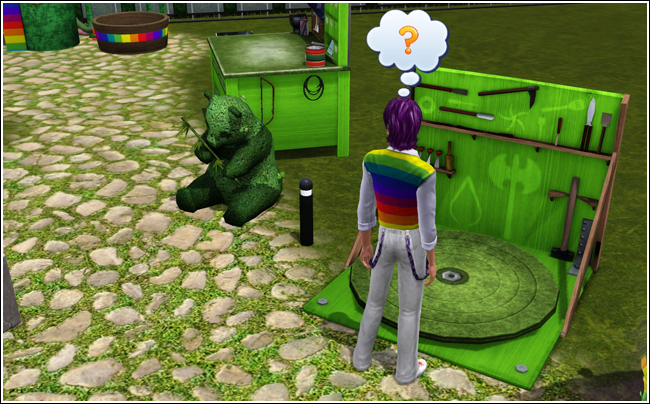 Coke: I made another panda? I thought I hadn't made one before.. I guess they'll have to share their awesome panda status.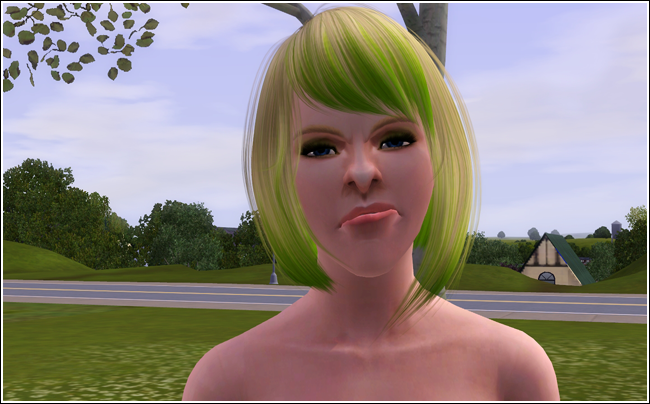 I decided to teleport Vireo to a fishing location.
Unfortunately she was teleported to a different location completely.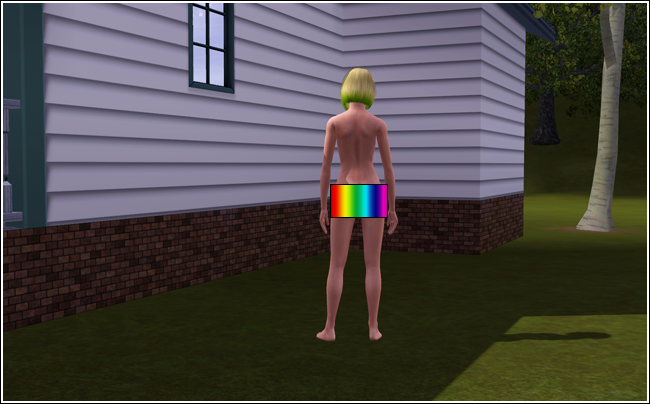 Not to mention... completely naked!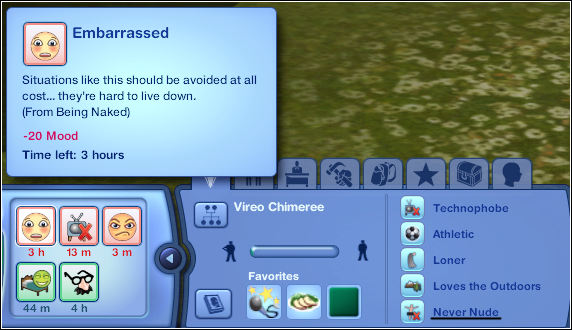 For our Never Nude sim.. this is a nightmare scenario.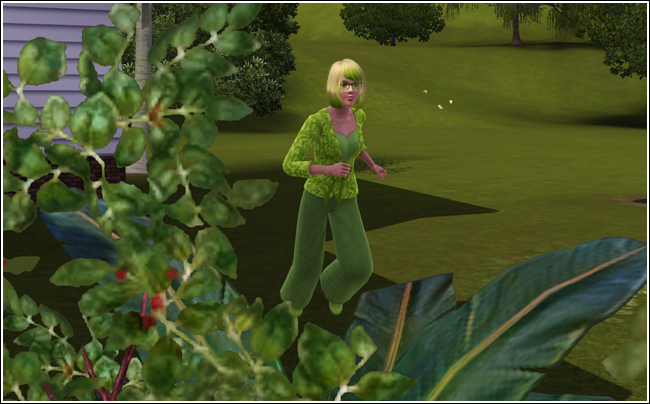 She dressed up quickly and ran off..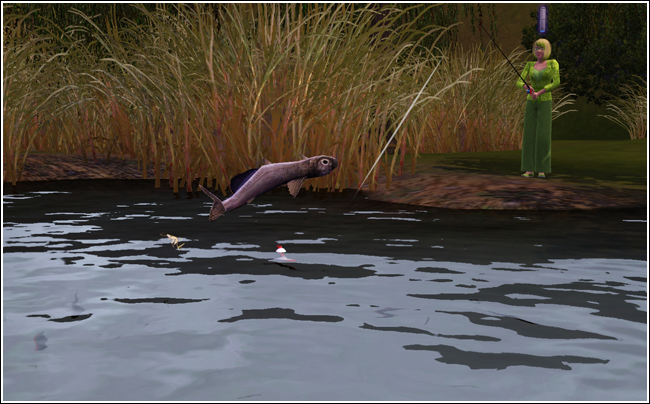 Nobody will ever know, Vireo. Don't you worry!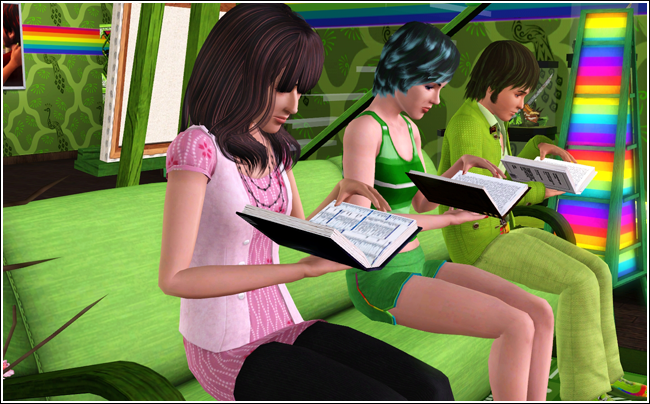 You guys are so boring D:!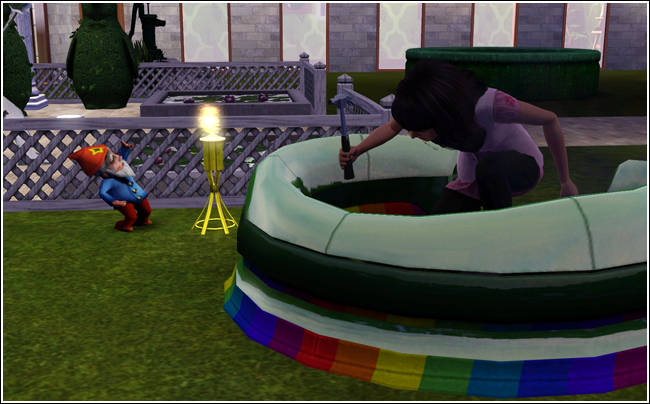 Well.. someone's got to fix this machine.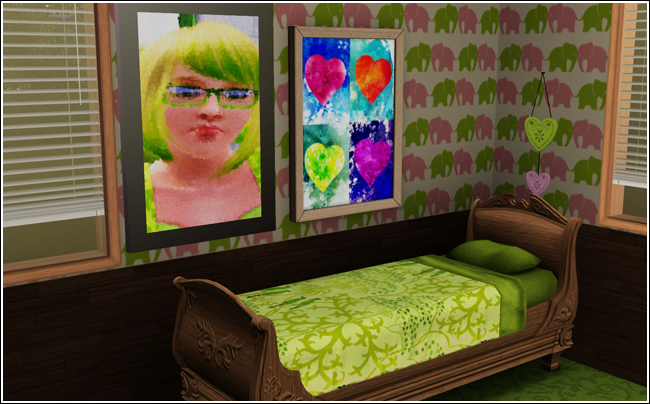 Oh yeah! Vireo's painting!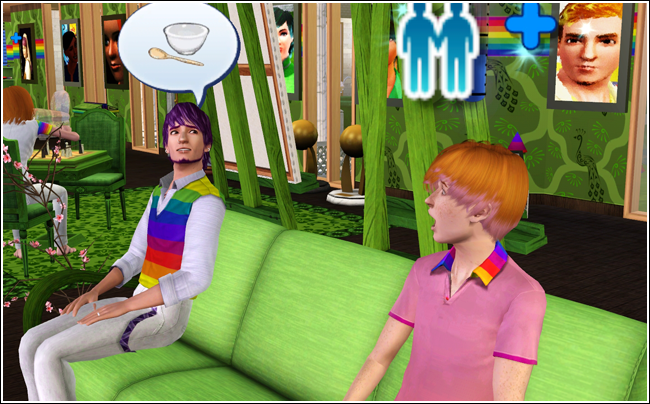 Coke: I can cook!
Flamie: Omg! O: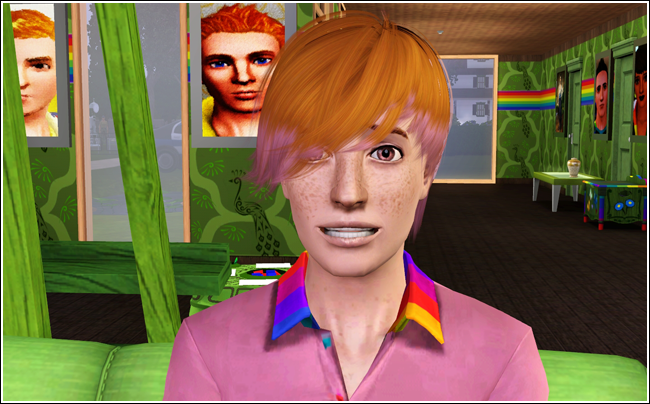 Flamie: That's amazing, dad!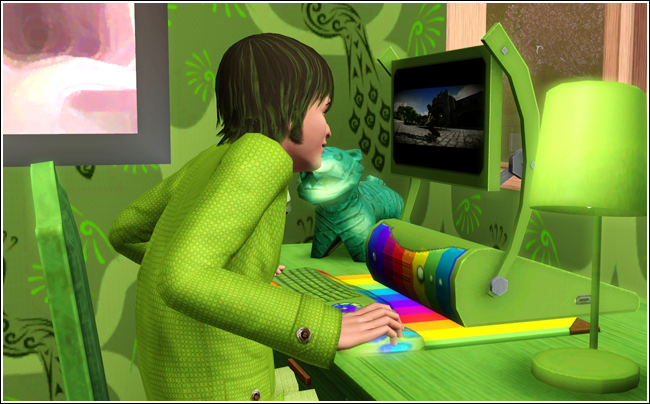 There. Key Lime Pie gets a picture too!
I'm so sorry, I'm totally focusing more on Gen-3(Pink) than the actual Gen-10 right now D:
Coke's kids are just that much more awesome.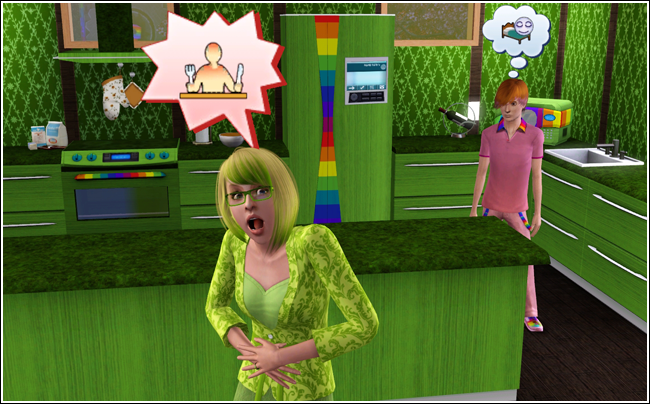 Lol. I'm looking forward to failure much like this in my upcoming ISBI, where I can only control one sim per generation.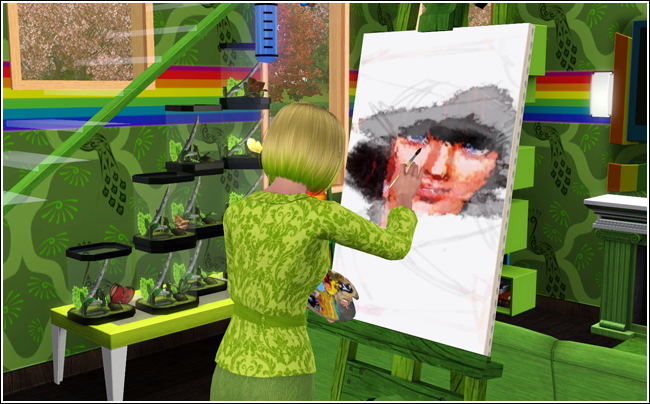 I thought it'd be sweet to have the girls paint each other!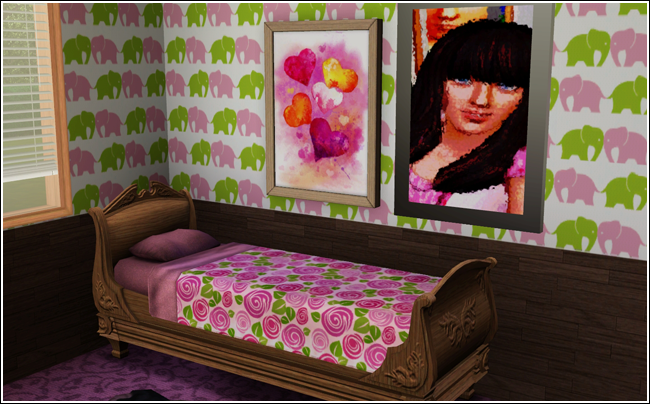 Ahw!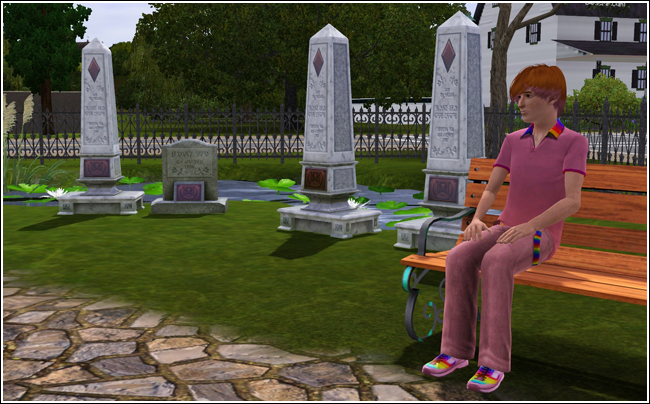 Flamingo in the graveyard. What could he be doing here?
Flamie: I have a date with
destiny
Nick.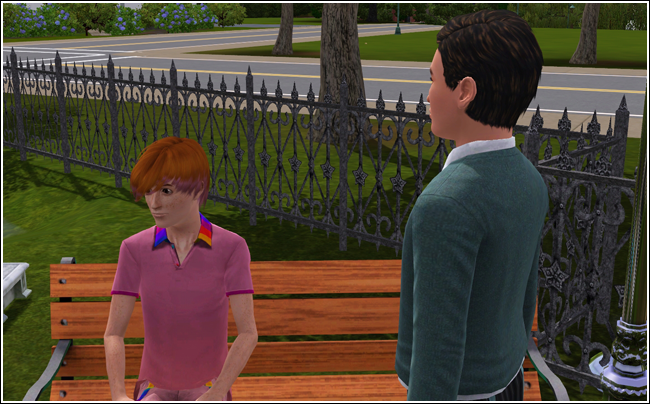 Flamie: I detect feelings of love.
Nick: Who's going to fall for that line?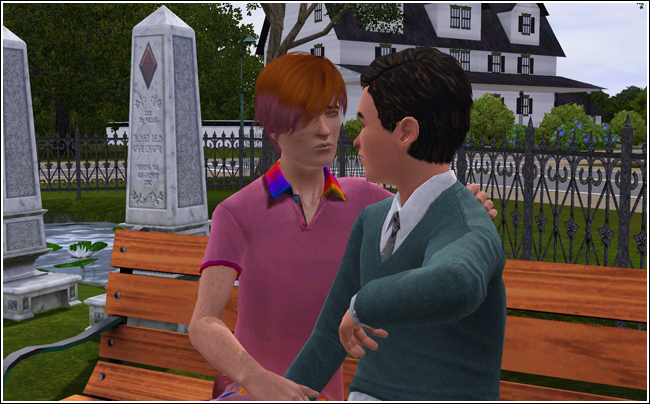 Flamie: I was hoping you would, gimme a kiss *closes eyes and leans in*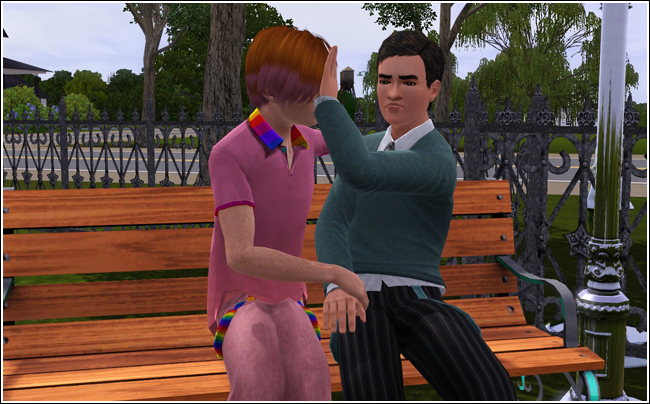 Nick: What? No way!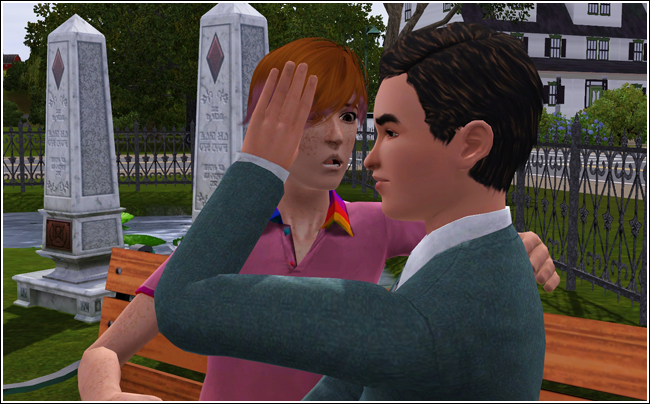 Flamie: :O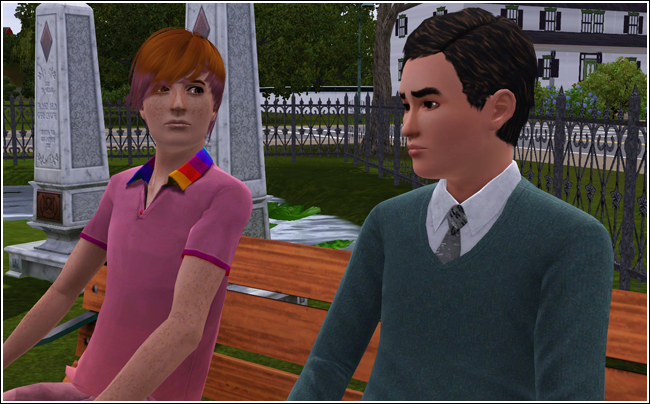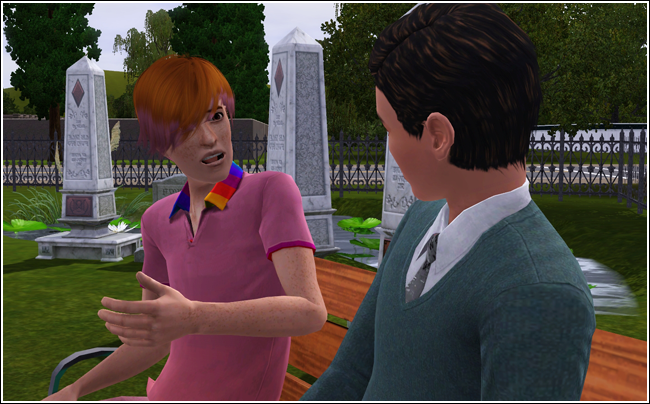 Flamie: Okay, how about a cuddle, then?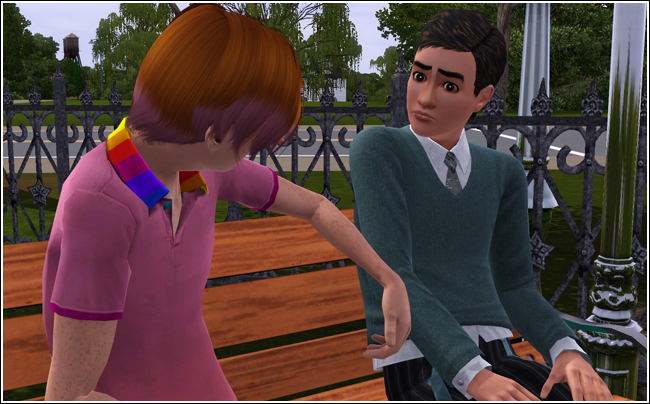 Nick: Cuddle?! O_O
Nick: Whoa whoa, can't you see I'm in a bad mood? -__-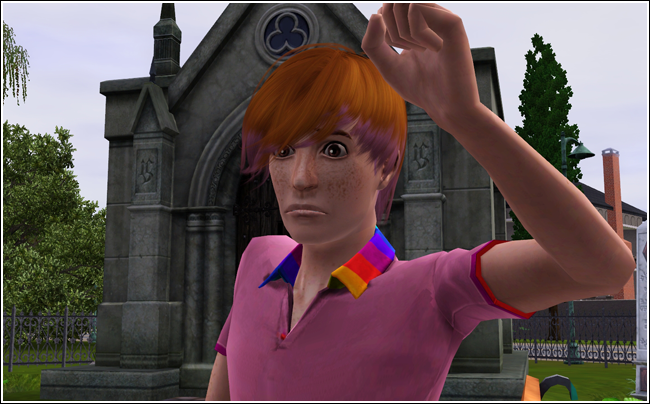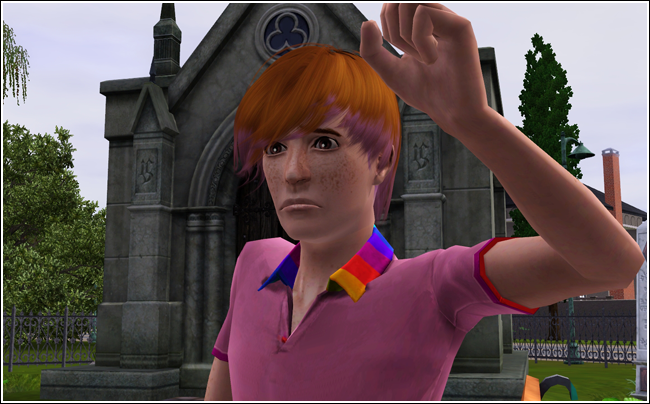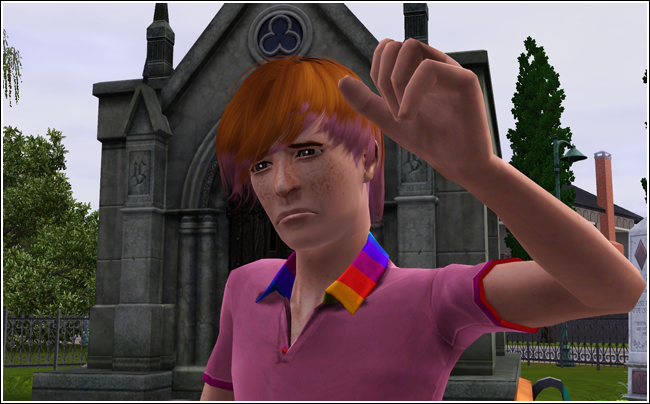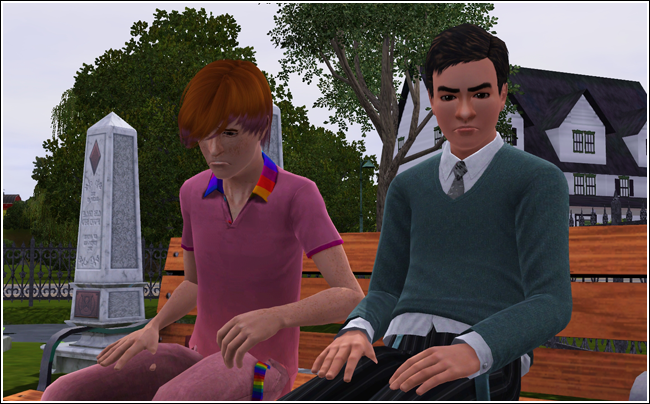 Flamie: What went wrong?
Nick: >:|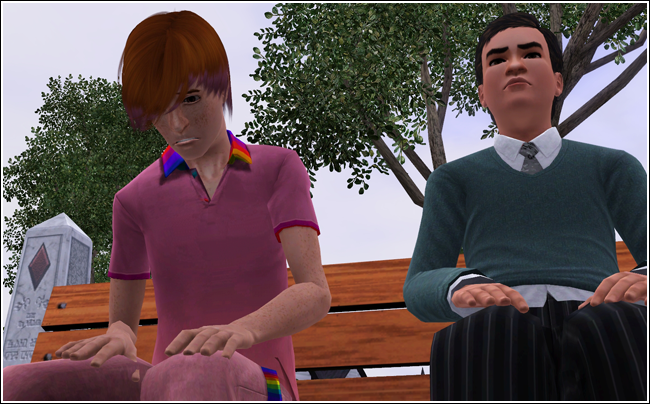 Nick: I thought boys were easier!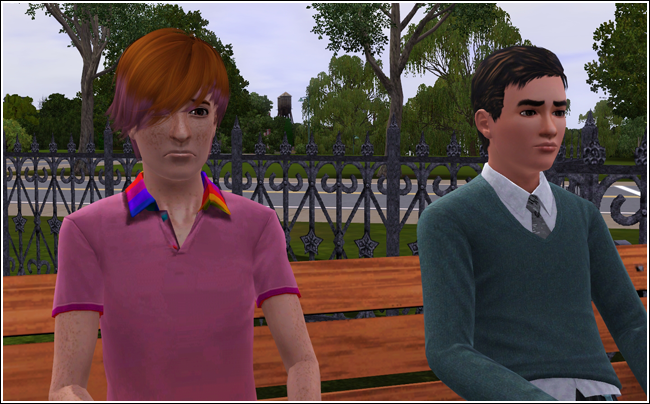 Flamie: :(
Nick: Fufu, I totally turned him down.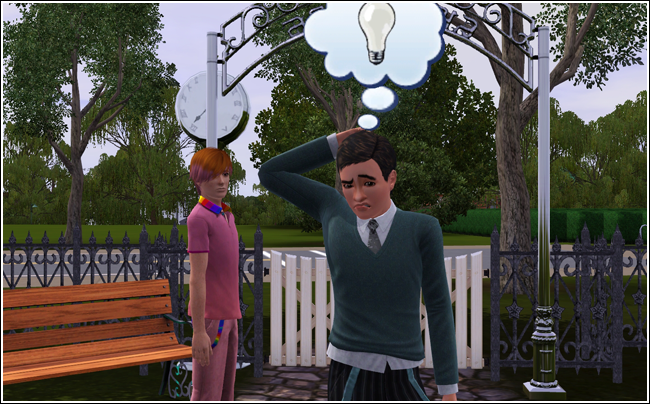 Nick: wait did I just turn down my own boyfriend's cuddling attempt?
Flamie: Are you serious?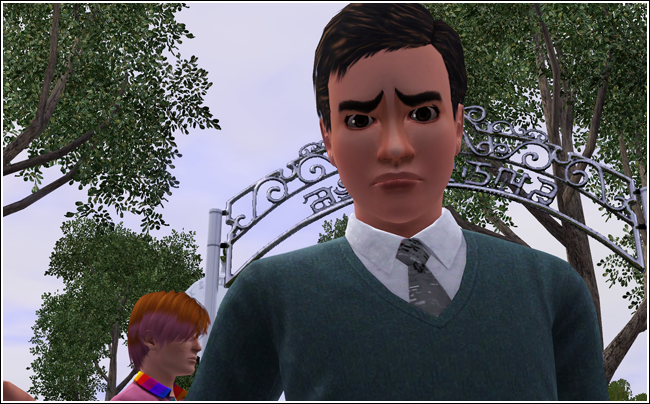 Nick: why would I do that?!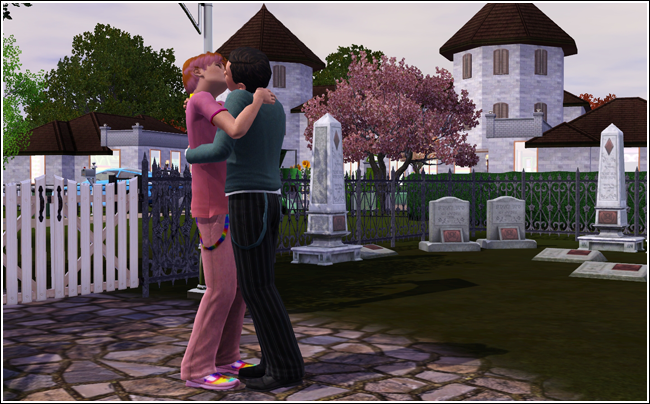 I like to think if they were IRL people that Flamie is shorter than Nick. It would just fit.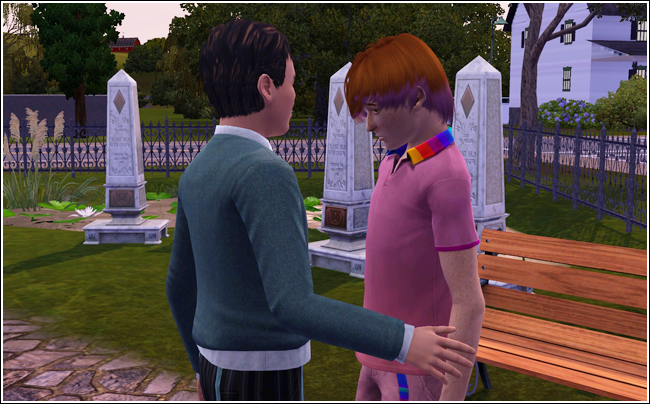 Flamie: I don't get it. Why can you flirt with me but when I try you push me away?
Nick: Because, dummy. I always make the first move. It's my thing.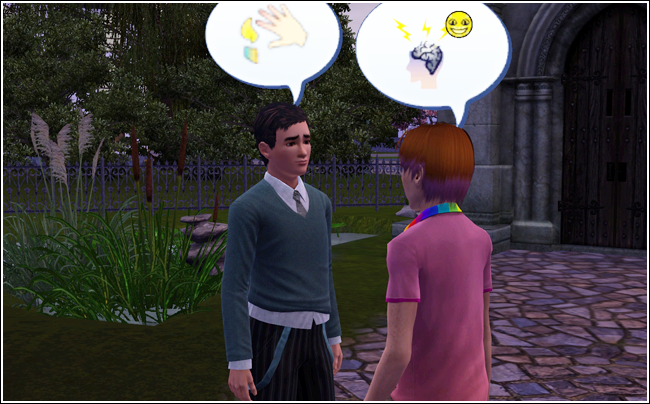 Nick: Also, I got singed and I'm in a terrible mood.
Flamie: But you're so smart, how did you get singed?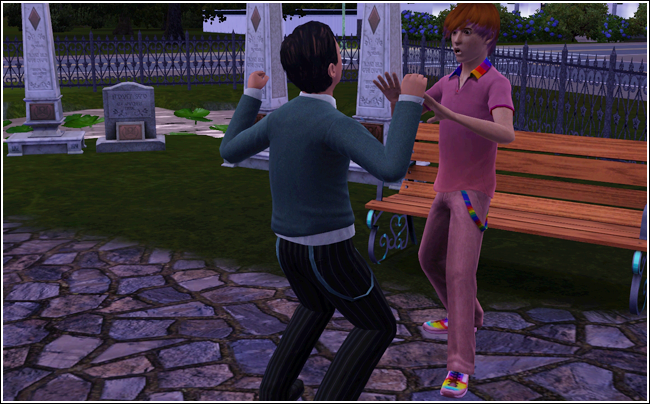 Nick: Leave me alone! It was an accident and it was not my fault!
Flamie: Whoa whoa, I was not blaming you!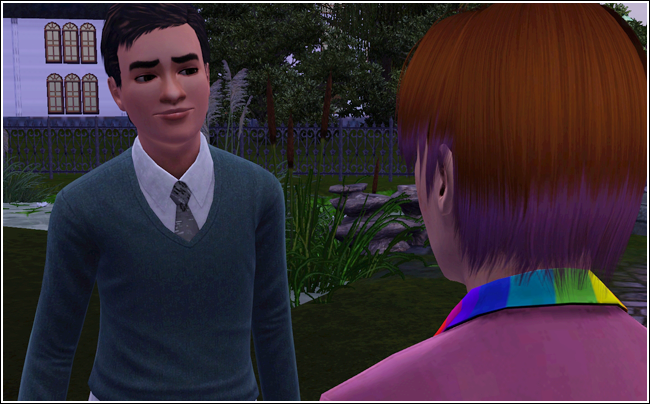 Nick: Okay then..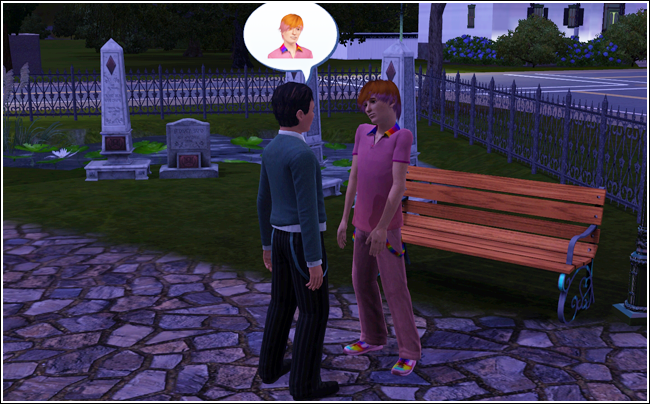 Nick: So.. you're looking cute today..
Flamie: Oh, you <3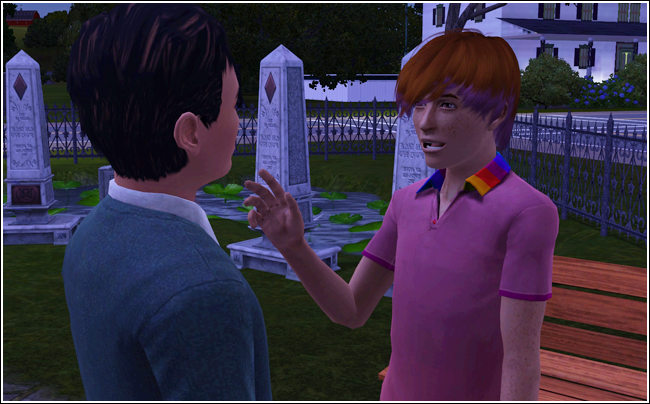 Flamie: I'll see you another day, babe.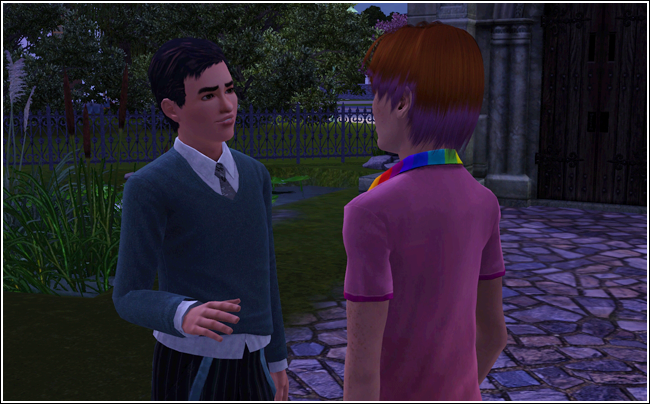 Nick: See ya. Maybe I'll be in a better mood and we can fulfill all those wishes you have towards me.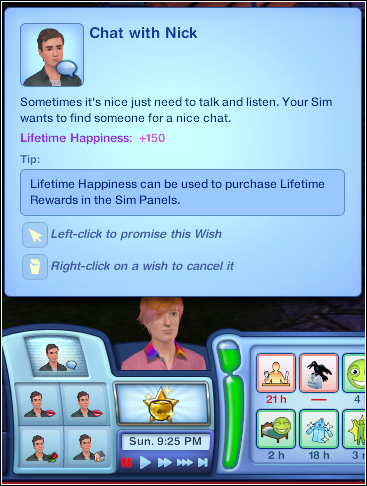 Flamie: I love you!
He wants to chat, kiss, make out, give a massage and move in with Nick xD
Oh yeah and his LTW, you can see if the 13-perfect-fish-in-a-bowl one just like Coke's first wife Tabitha's.. remember her?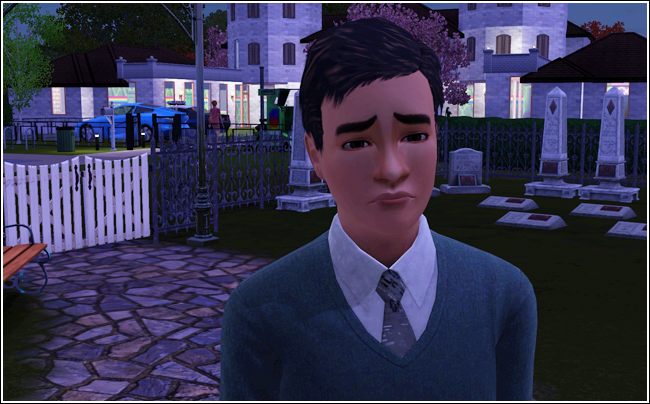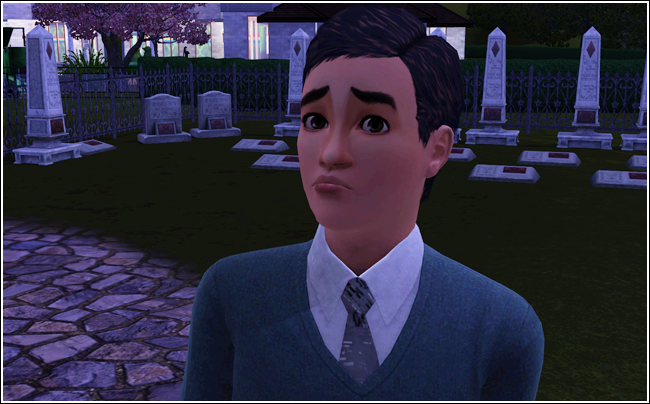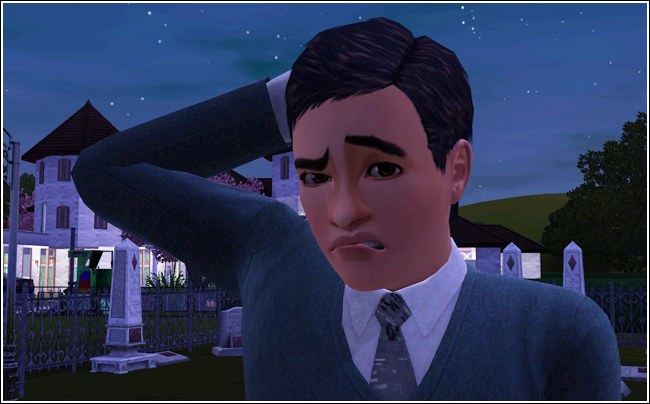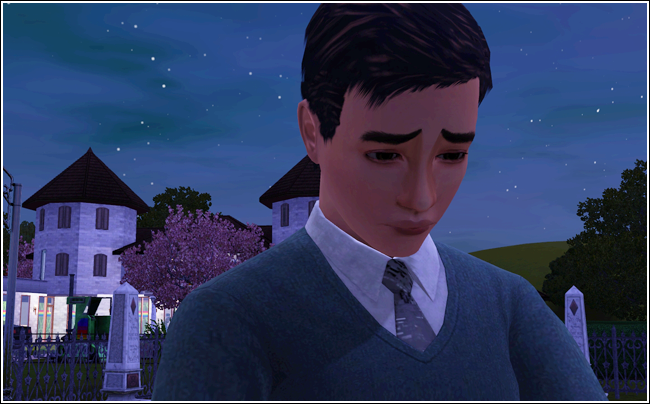 Nick has great facial expressions.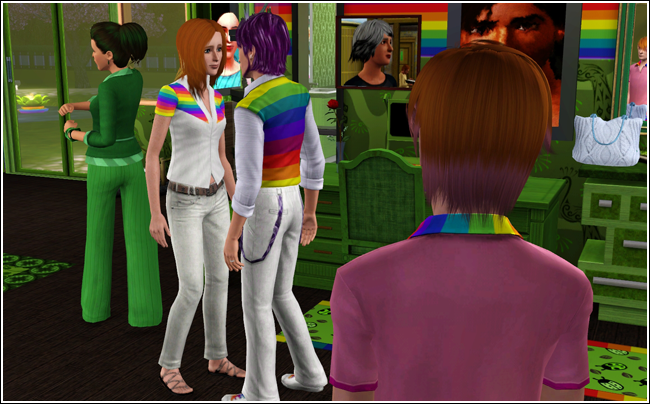 Back home..
Flamie: ugh, looove everywhere. I just wanna go to bed, curl up and sleep.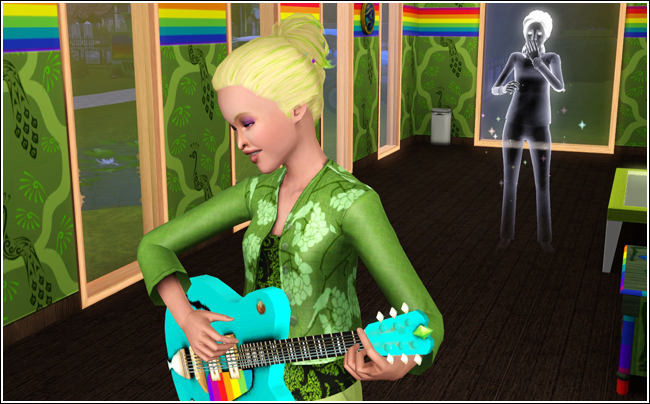 Cass: Oh my goodness! Her guitar is teal! That's unforgivable!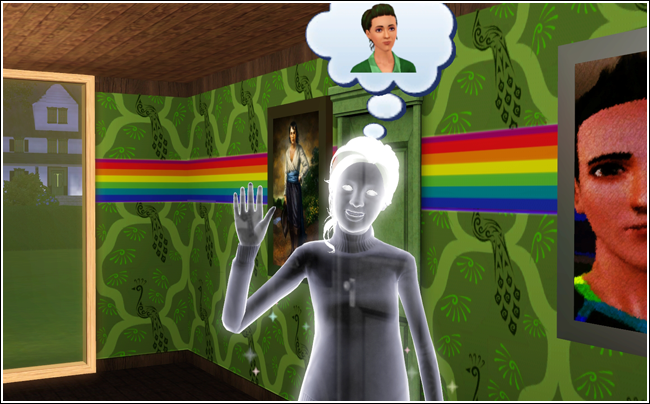 Cass: HI ELPHABA!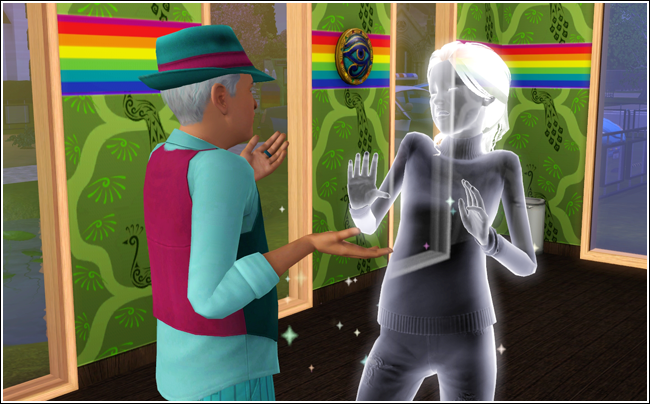 Cass: No way! No kisses! You're alive for god's sake. Yuck!!
Squirtle: What the?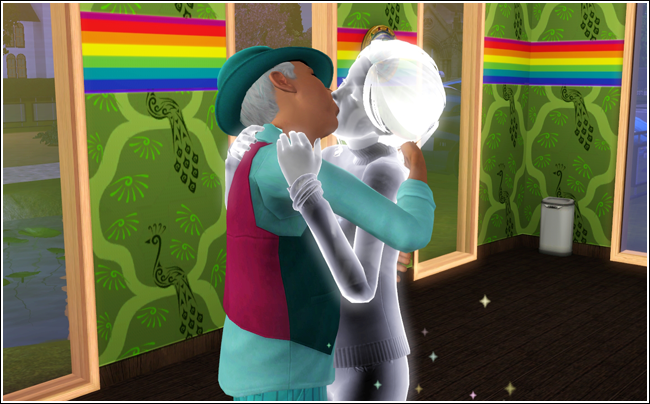 Cass: Oh alright!

Oh really?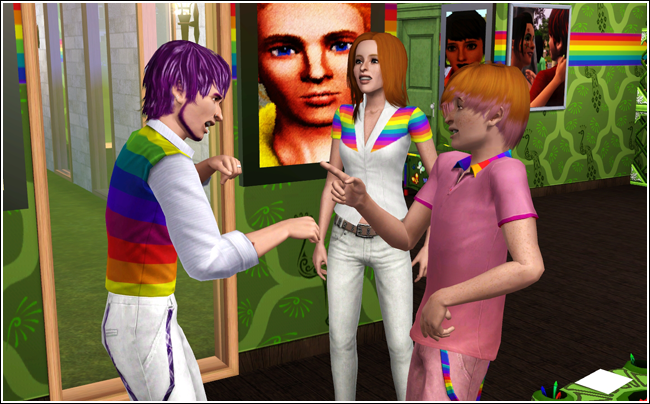 So one family is totally getting along.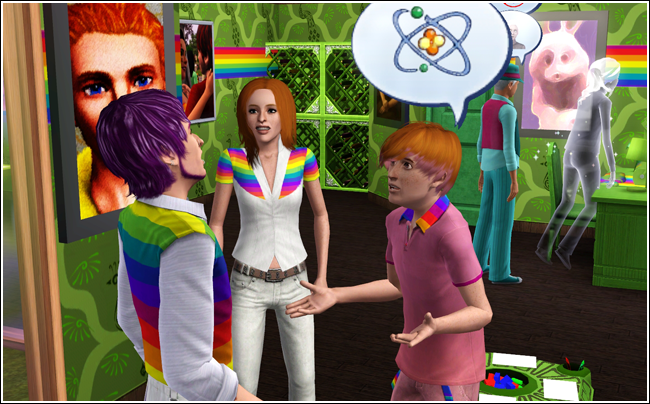 Flamie: I'm thinking of becoming a scientist as a job besides fishing, you know?
Coke: Hahaha, you're funny, son!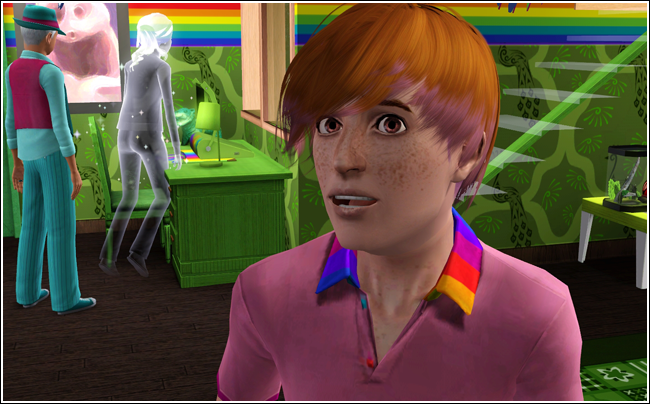 Flamie: I don't get it?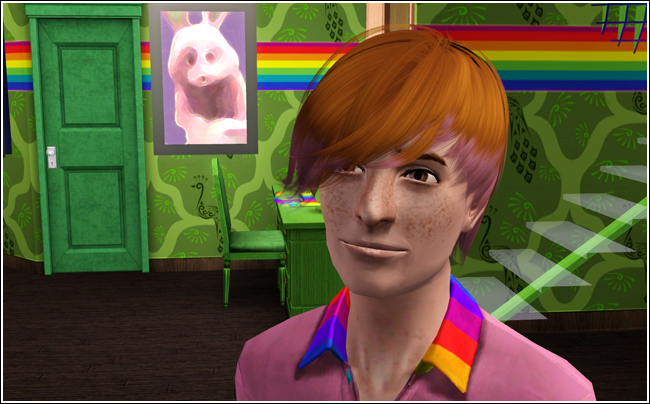 Flamie: You think I wouldn't make it in the career? That's okay, I don't live to please you.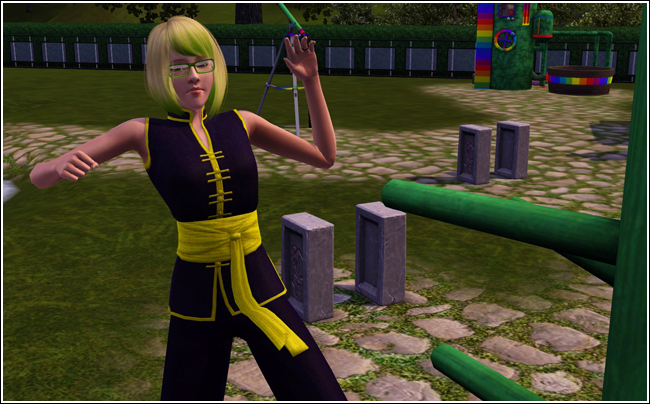 Vireo continues to evade her LTW skills.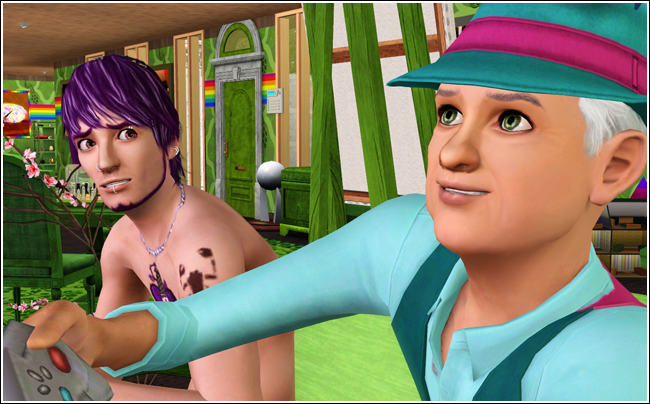 Meanwhile Coke and Squirtle spend some time playing video games.
Coke: Isn't this fun!?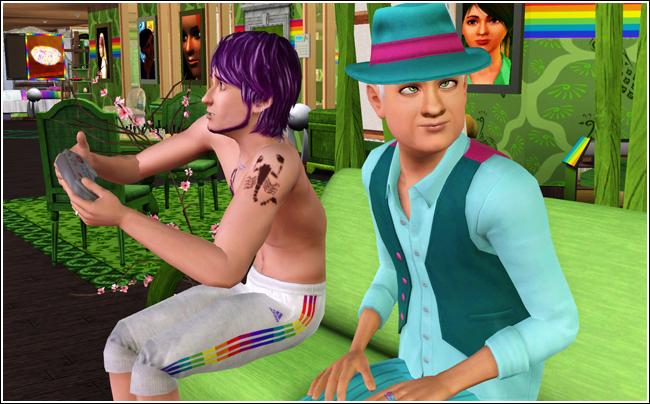 Squirtle: Whoa, I'm feeling nauseous.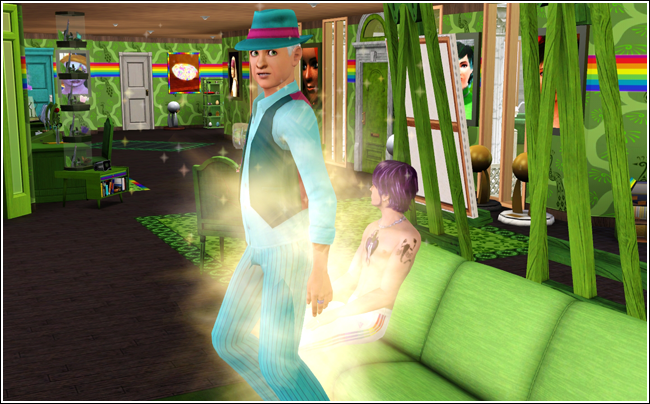 Squirtle: Crap. Sonny, I can't feel my legs.
Coke: What's in that direction?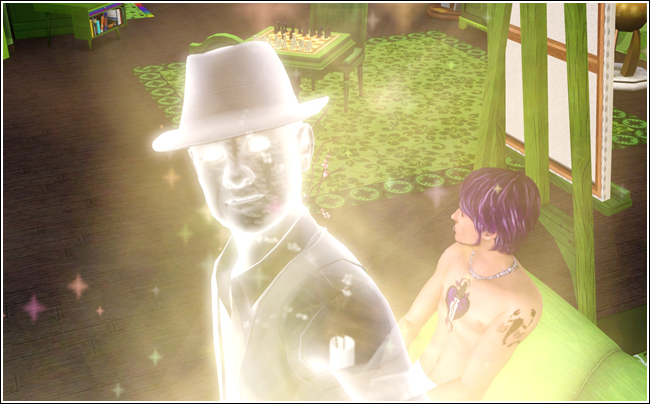 Squirtle: I CAN'T FEEL MY BODY!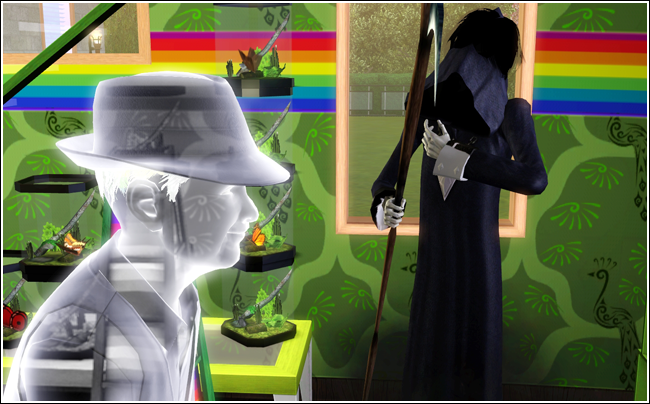 Adam: Well well, the last sim to die of old age in this legacy, are you?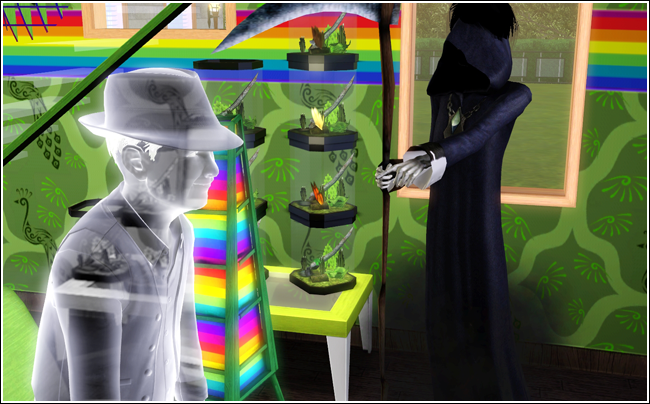 Adam: You're the last ooone!
Squirtle: Nice to finally meet you.
Adam: Pleasure. Now get in the urn, I'm late for a party.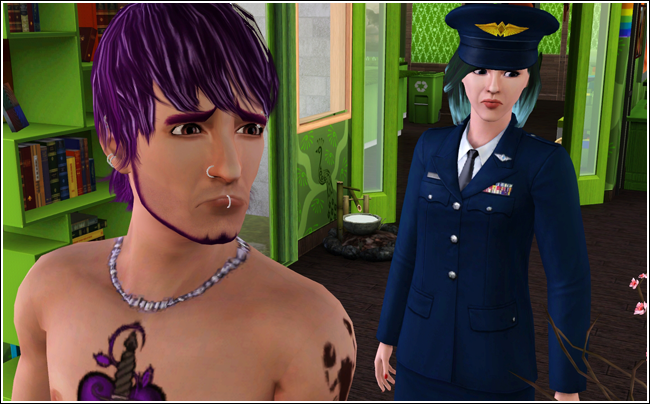 Coke: So anti climatic!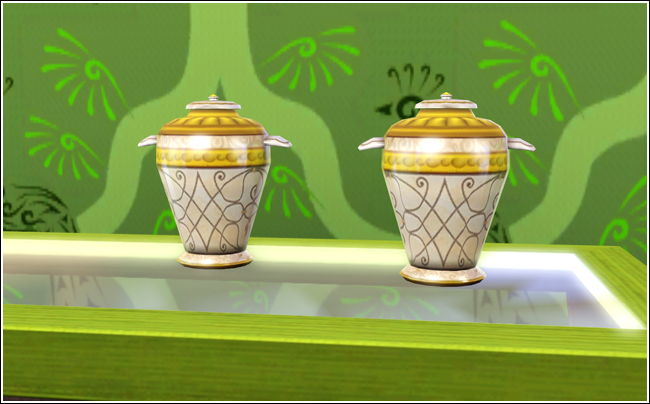 Squirtle lived up to a healthy old freaking age of 106. 16 days more than the 90-day-norm.
I liked your hats and your crazy wife and children. I liked your ice sculptures too, before they disappeared. So long Squirtle!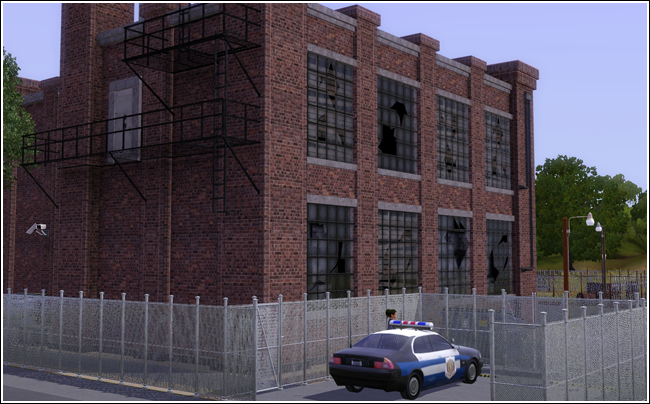 I find it hilarious that when Elphie, the governor, had to take some documents to the criminal hideout.. she drove there in the police cruiser.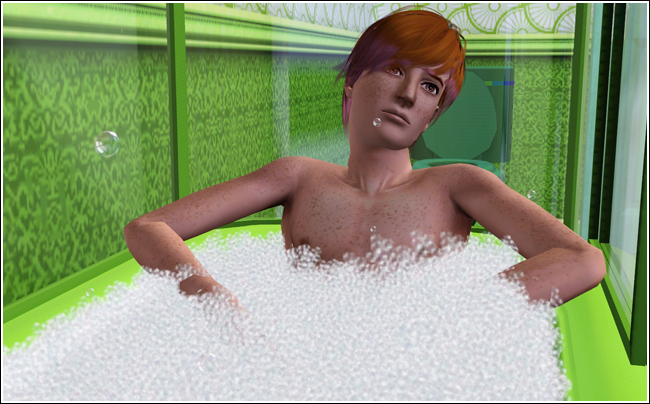 Random picture of Flamie soaking in the tub.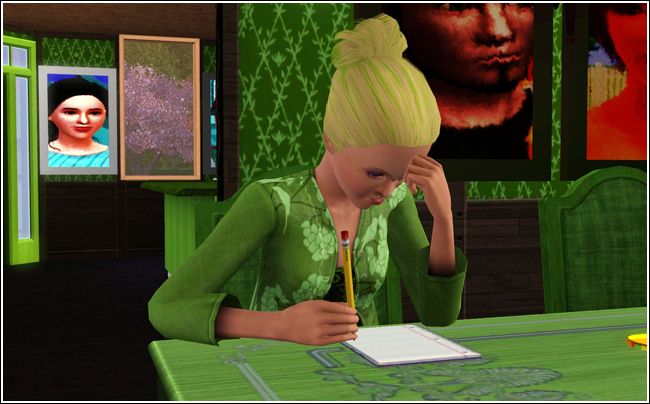 Chlorine doesn't have many impressive facial expressions..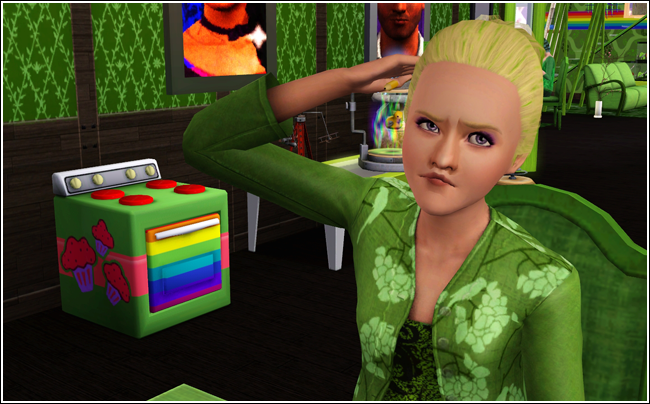 This one's pretty nice, though.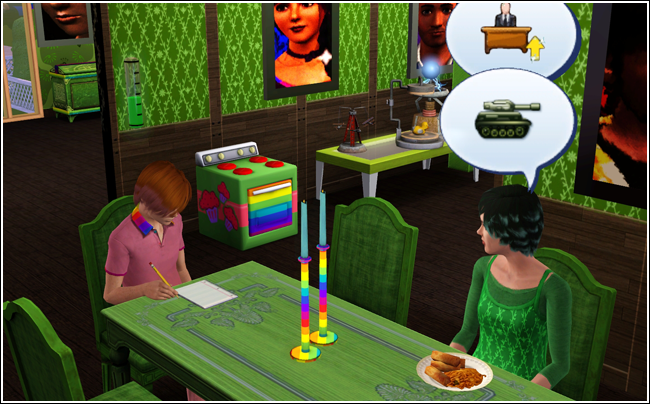 Jetta: So, I'm a Top Gun now. Only one more promotion to go. Yee-haw.
Flamie: That's great auntie *do not care*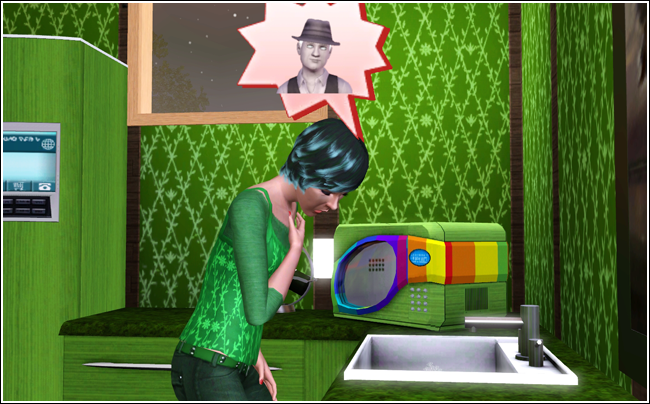 Jetta: How can I get promoted whilst grieving!?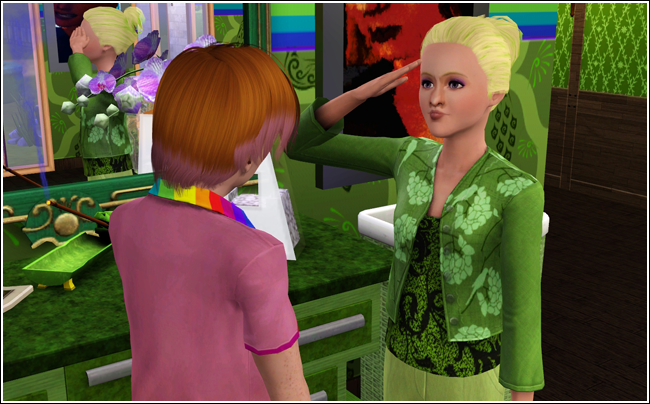 Chlorine: Howdy.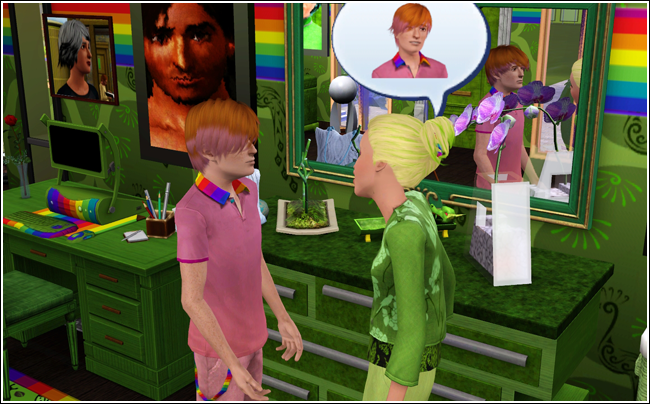 Chlorine: So, tell me how you and Nick came to be together!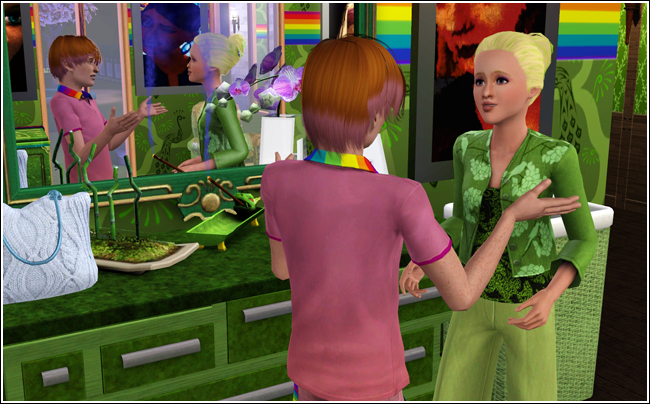 Flamie: Why, sure!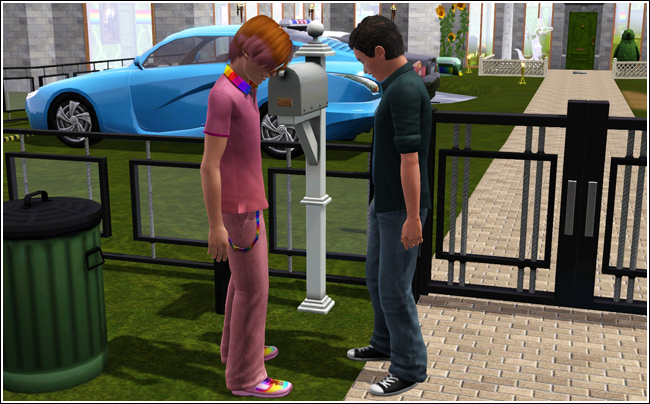 We met beside the mailbox after school.
I was so nervous and he was cute.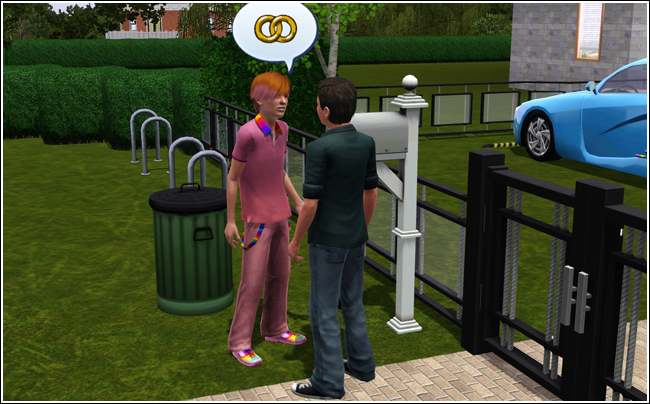 I asked him if he was single and he said he was.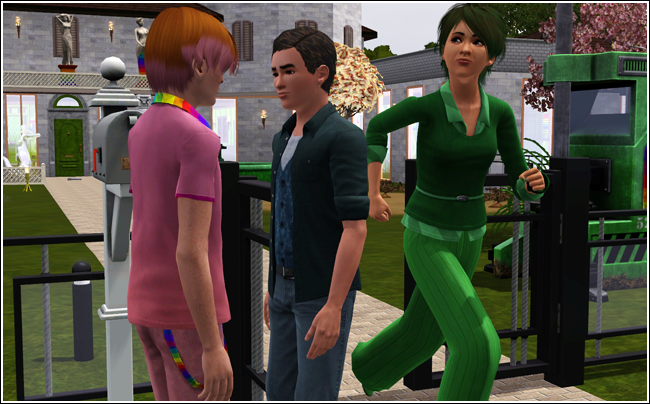 Your mum ran past and saw us, but we didn't care.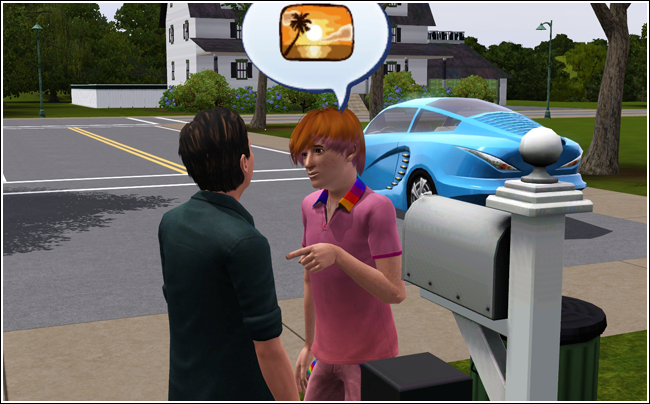 I suggested we watch the sunset on our awesome balcony.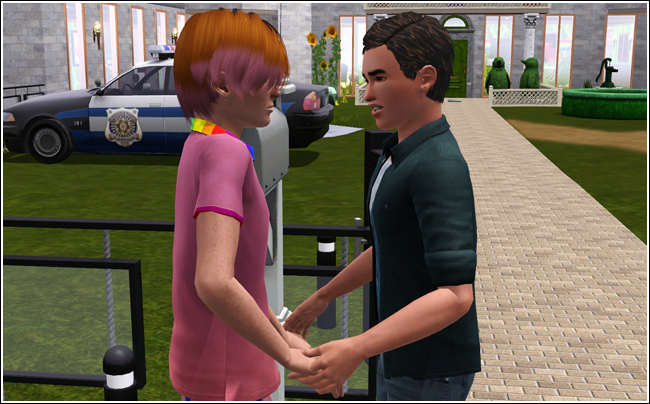 He liked that idea.. but we got distracted with each other's eyes..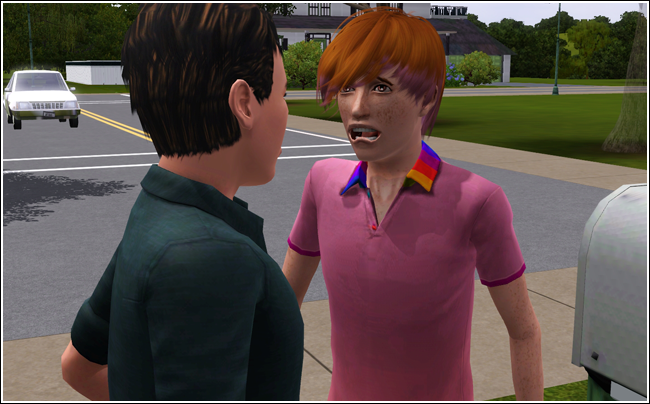 I was totally falling for him. I couldn't control my facial expressions..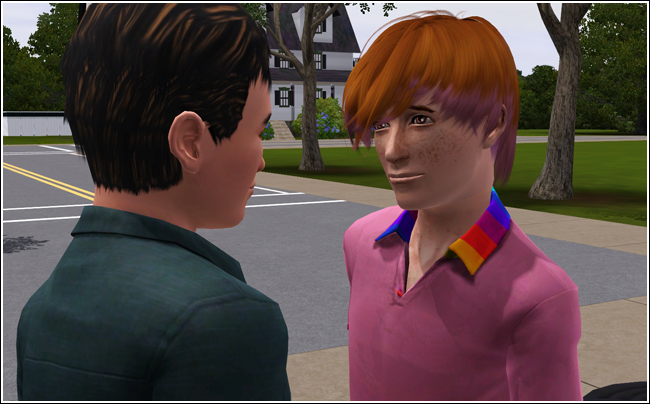 It took me a while to take control of my body again..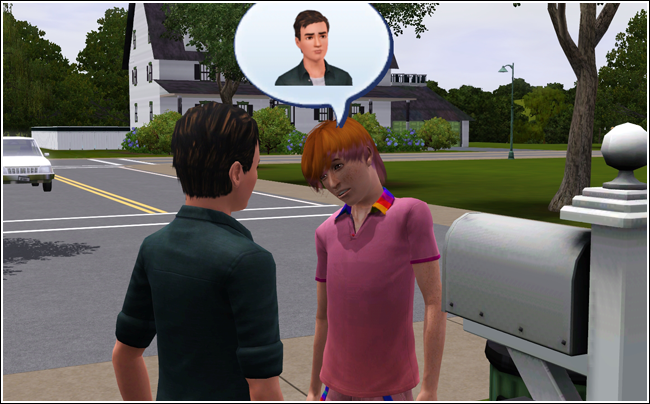 Finally, I hit on him for real!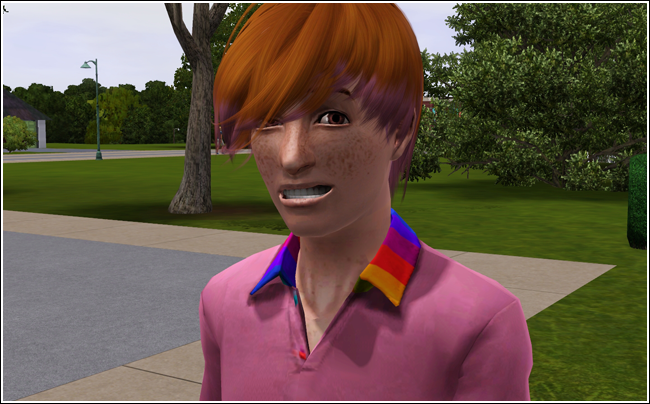 I thought I was being real clever.



He complimented me on my superior brain, a trait we share.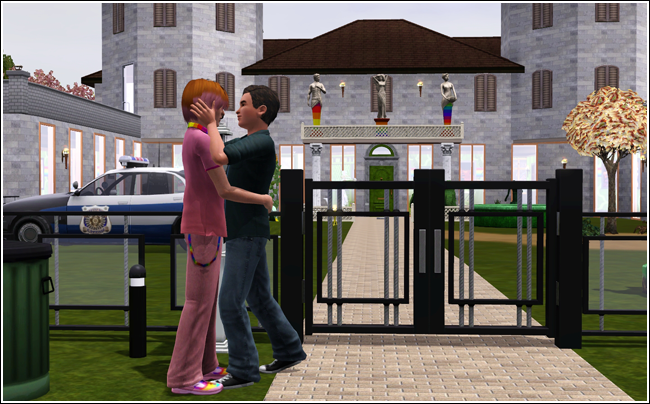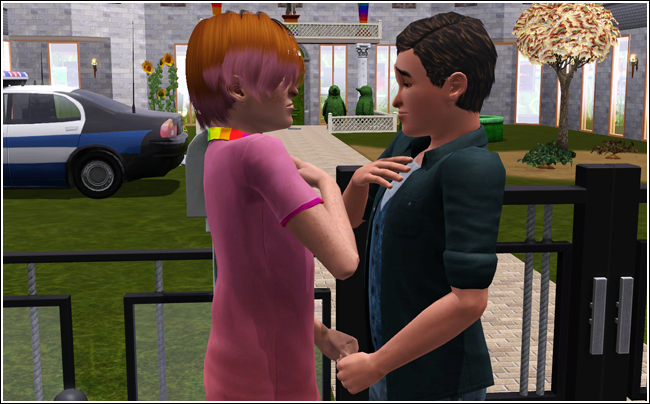 We swooned and swooned.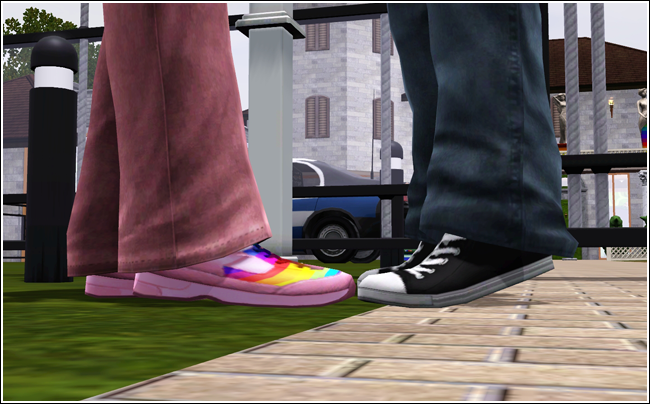 Then finally..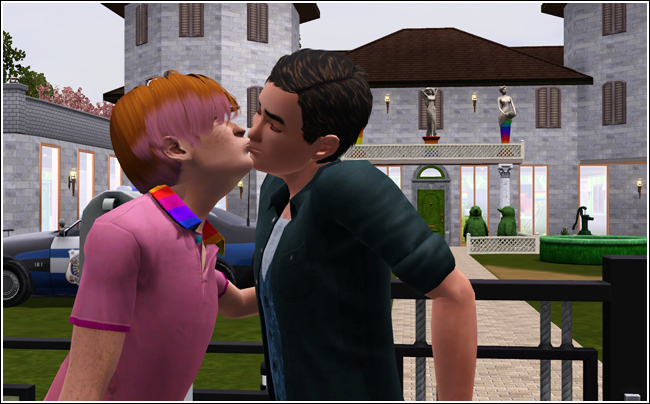 Our first kiss. It was legendary.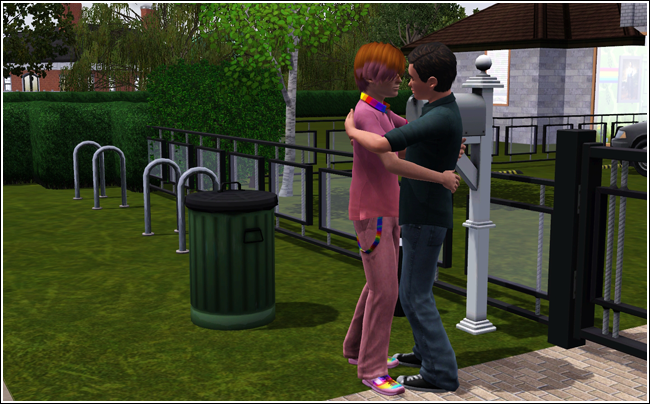 We lost track of time kissing, pretty much.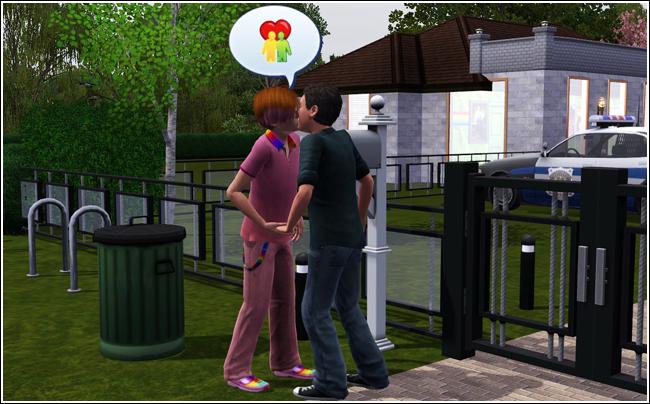 Then we decided to see each other exclusively.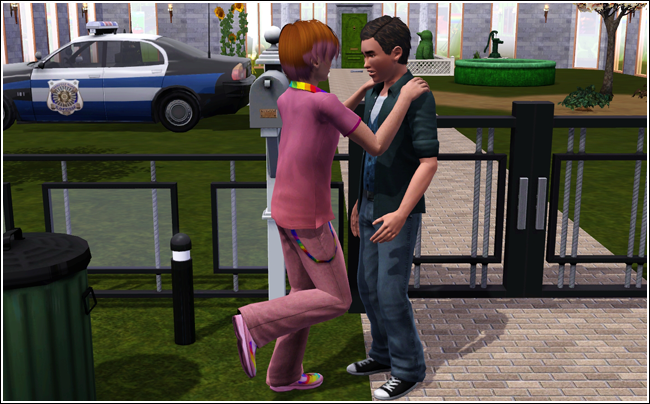 It made me so happy, I could die!

And then we went inside and played video games.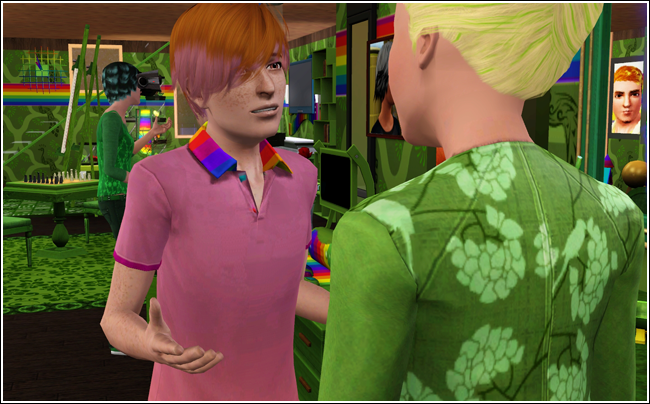 Flamingo: That's how it went down, cousin.
It really did, I just didn't show it because this seemed like a better idea.

What what..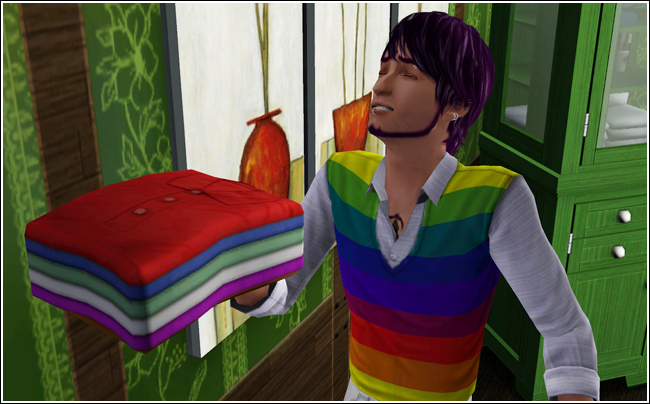 Coke: Mm.. the sweet smell of waterfalls and lavender. Just like it says on the package! No false advertising for me!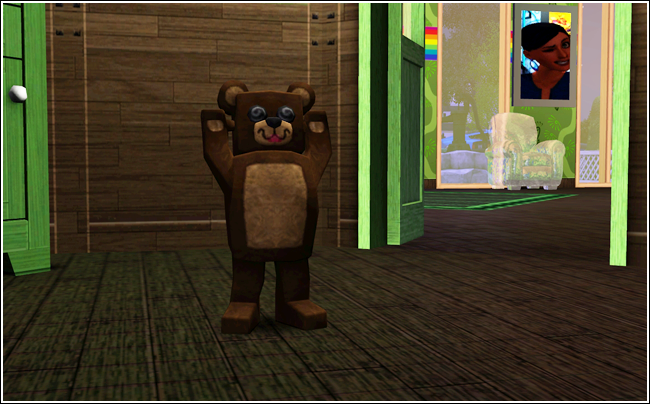 And this is the gnome.. I called it Quirrel.
And that's it for this time, next time we may see the last chapter for real.
But till then, as always..

Love and rainbows!