!!
Part one is this way
!!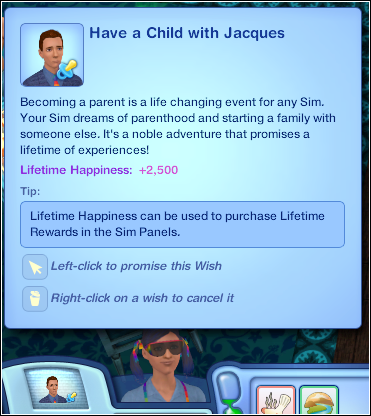 Corny: I WANT A BABY.
Forget about it, you crazy freaking woman.
Now in part 1, we saw that the automatic machine did nothing.
Next time I reloaded the game and unpaused.. it took me directly to the tattoo screen. WTF? My game is bugged.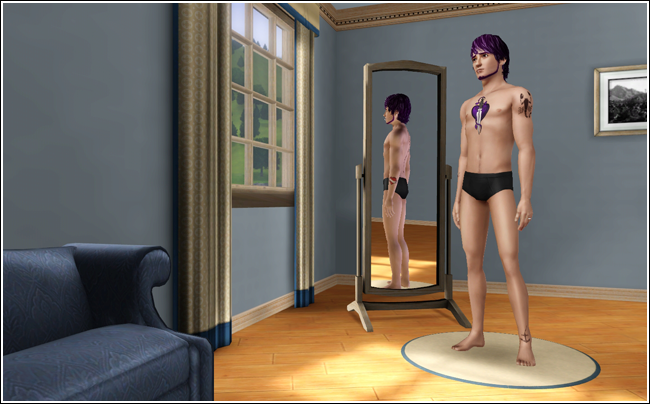 So I returned Coke's tattoos and gave him an anchor on his ankle and a heart on his right arm.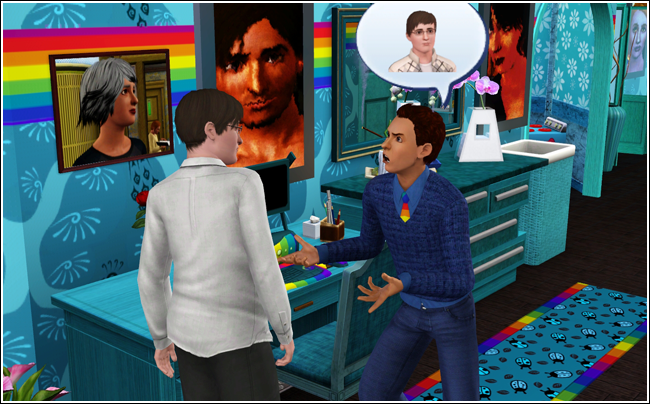 Jack: HOW DARE YOU MARRY MY DAUGHTER!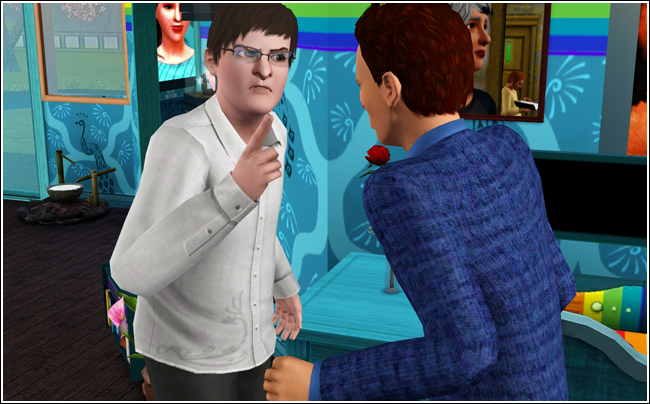 Connor: Watch it, mister, my wife's a policewoman! She can kick your ass!
Jack: Oh really?...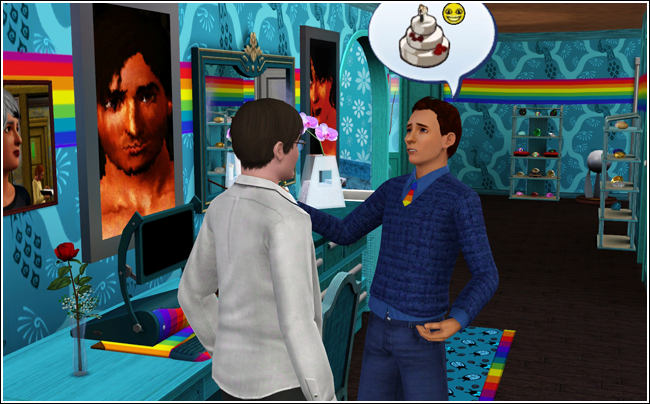 Jack: hey congrats on your wedding. I bet you had a nice cake! :)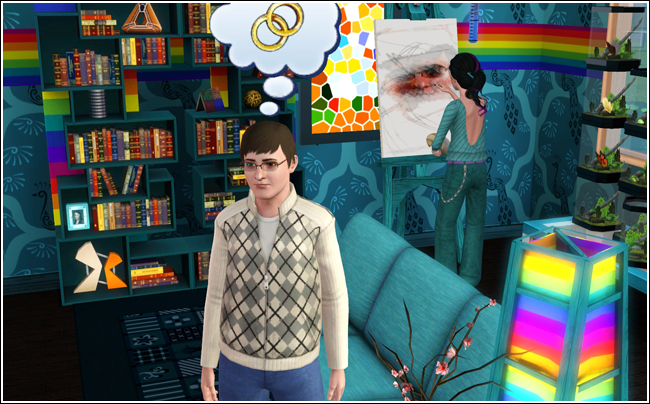 While she was painting I figured Cass could paint Connor. So she did.
Connor: Marriage :)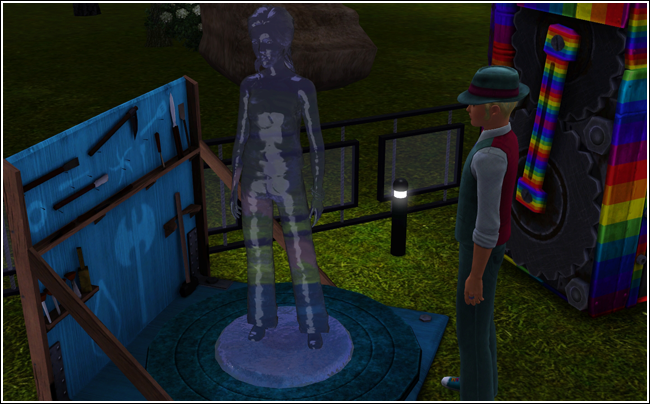 Squirt made a sculpture of Cass, but it didn't take the pose like I told you in part 1 :(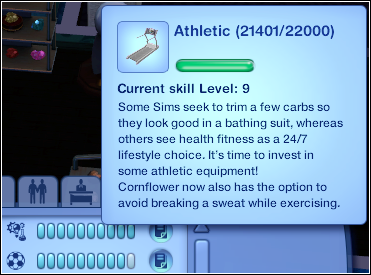 SO CLOSE.. and she gets fatigued.
CURSES!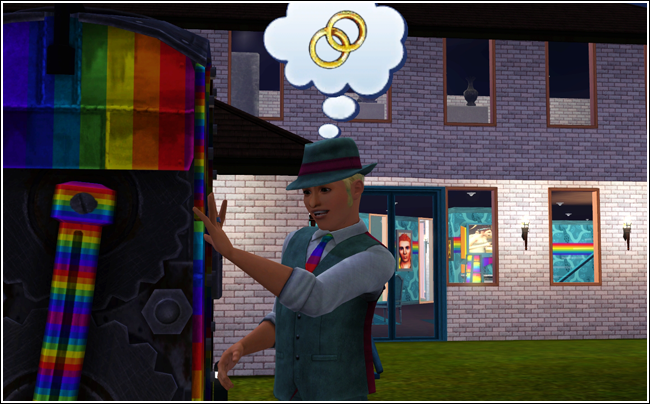 The glee on his face..... sorry I got distracted thinking about Glee. I miss it terribly this summer.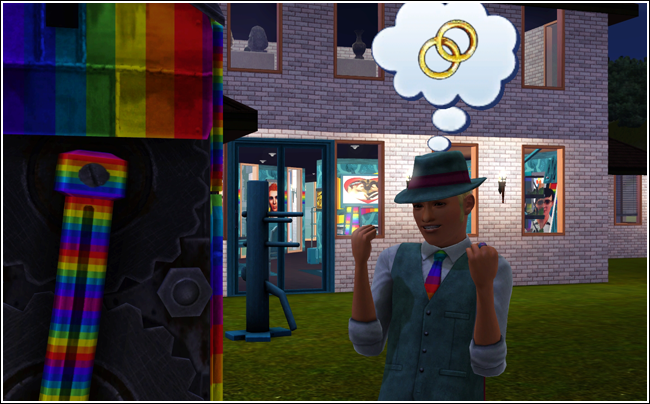 Squirtle: KACHING!!
Soon: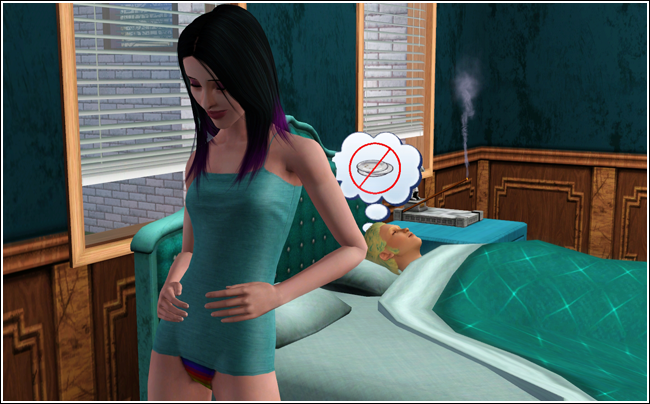 Cass: I'm with child! Whoo! Now back to bed!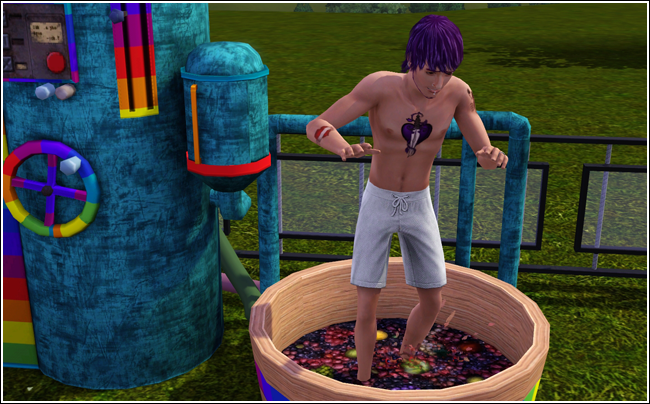 Coke's got less and less skills to master, so nectar making is next!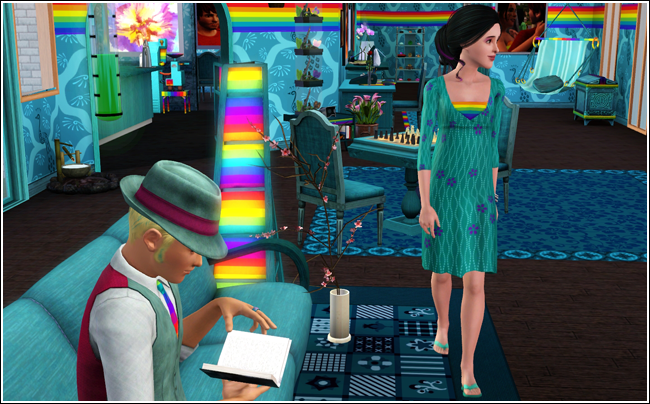 Squirtle's already reading the pregnancy book.
Once he's done he goes out to sculpt.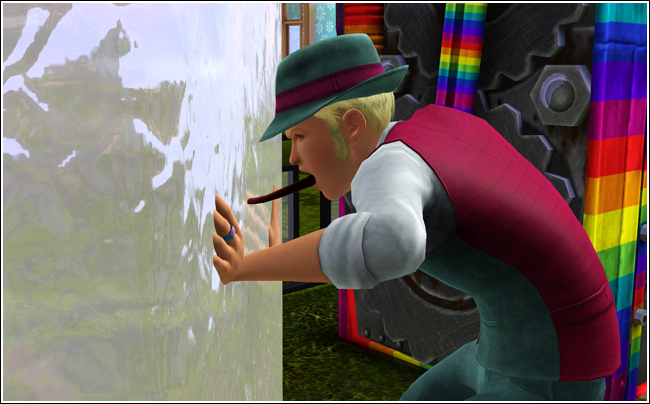 Or to get his tongue stuck to the ice, I forget which.
Squirt: AAAA!!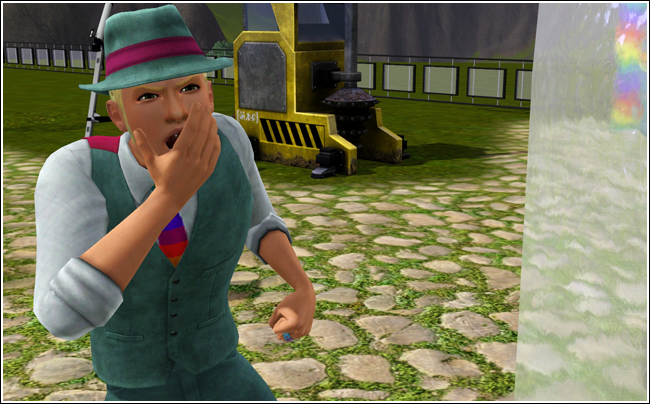 Squirt: AUTH!!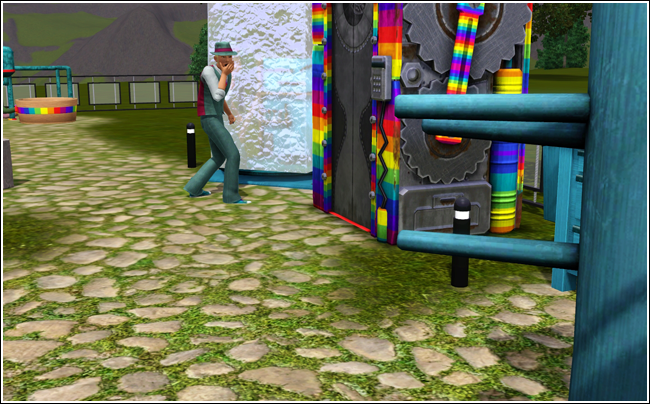 Squirtle: O-bo-y haw hath, aighth?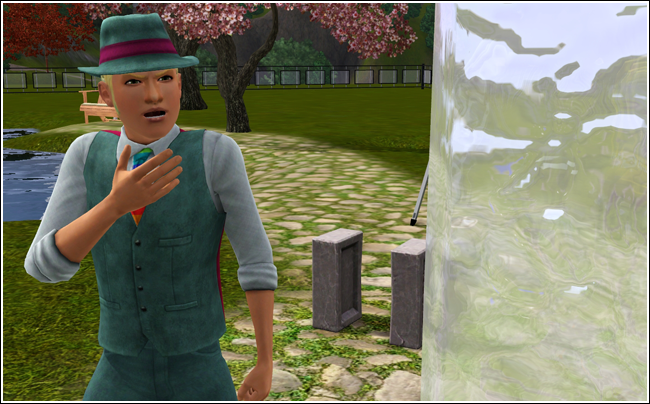 Squirt: You ah oingh oh pay fo dath!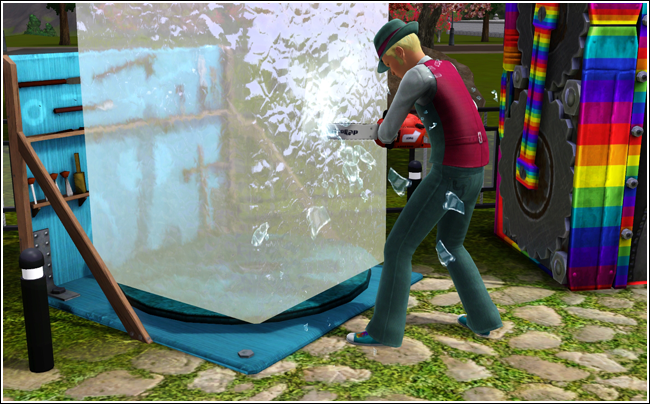 And pay it did.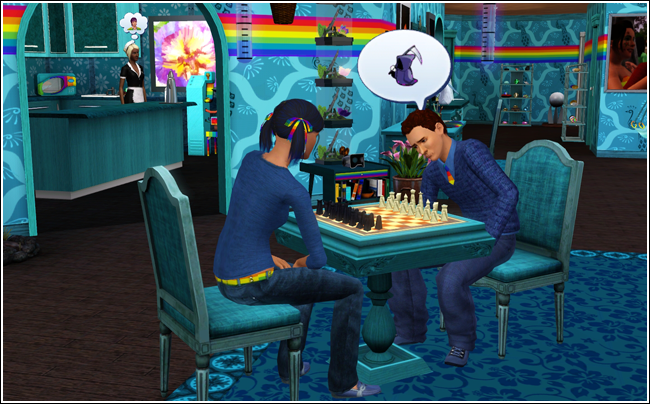 Jack: I miss Adam..
Cass: Whoops! I used dark blue instead of light!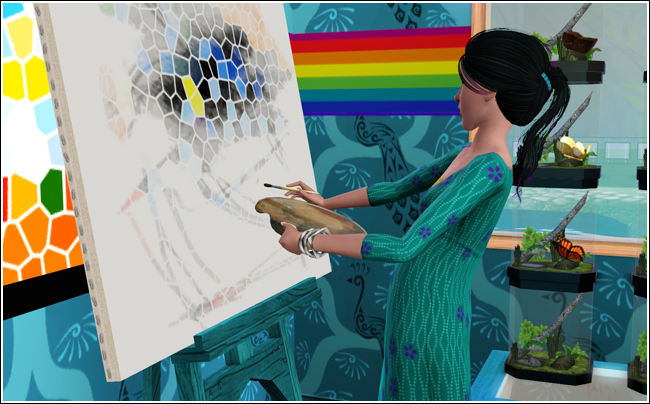 Cass: Fix fix fix!
I think your bigger problem is that you're painting the mosaic zebra BLUE.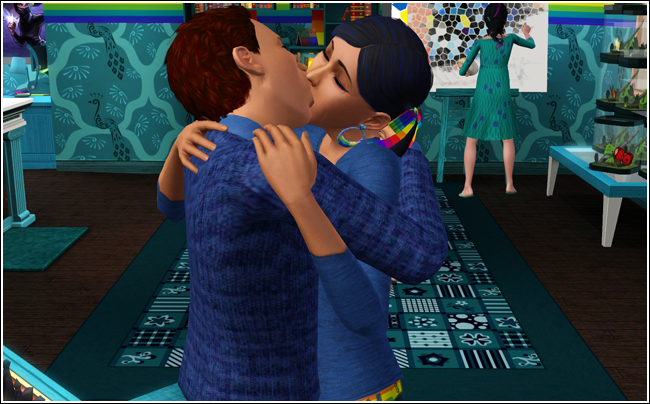 Corck *are still in love*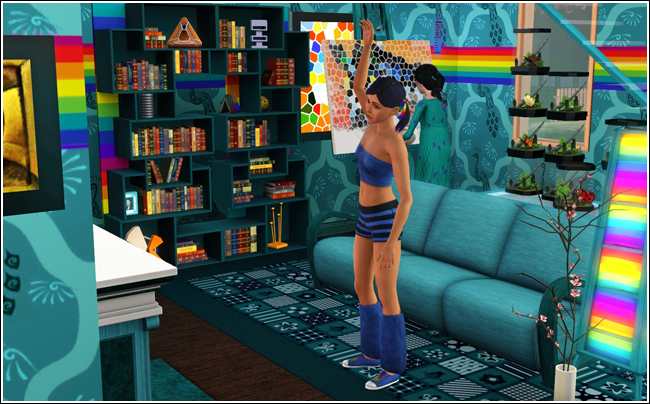 NO SKILL BAR!
Corny: Whew. Now I can stop being sweaty all the time and play a mind-game!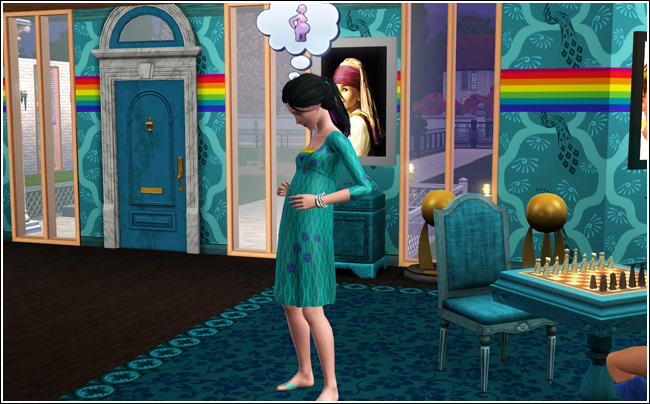 BELLY RUB.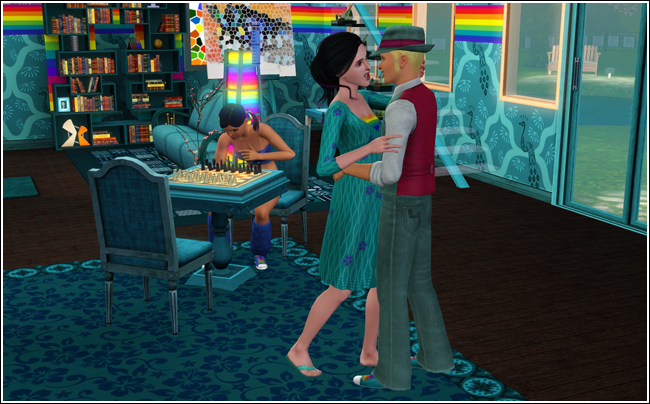 Squirt: Sweetie, have you gained some? I'm feeling your belly against mine much more than usual..
Cass: I've been having backaches too, massage?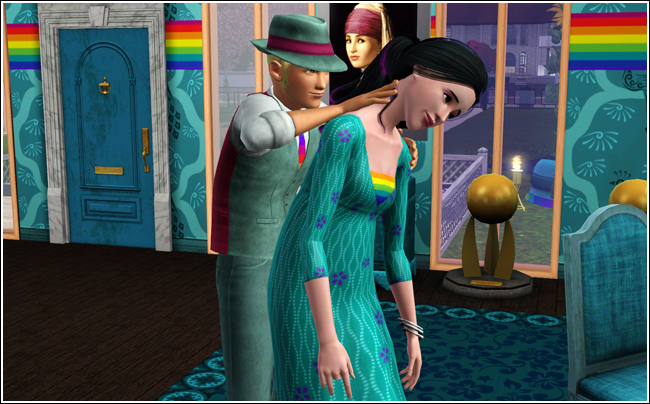 Squirt: I wonder what has caused these backaches..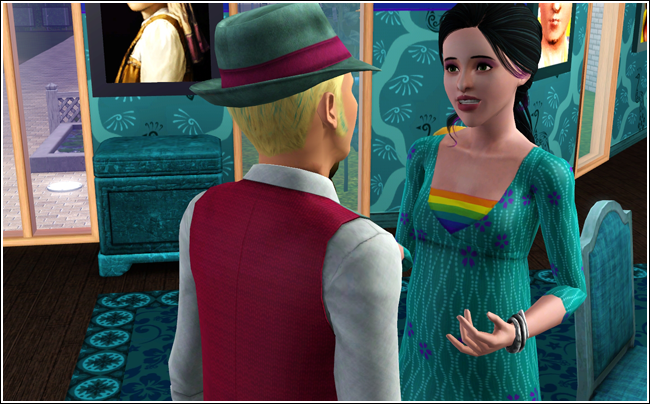 Cass: Nothing to worry about, it's just my pregnancy.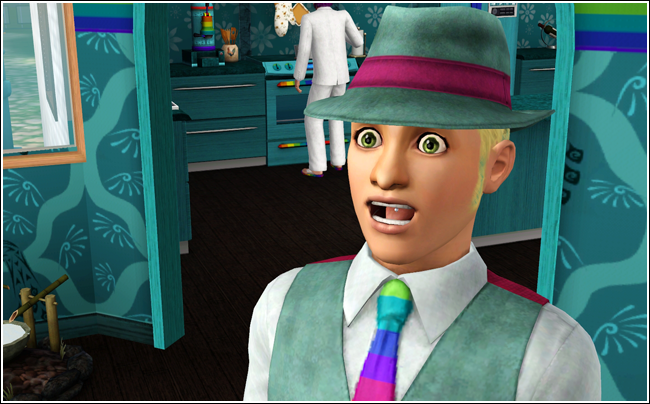 Squirtle: Pregnancy?!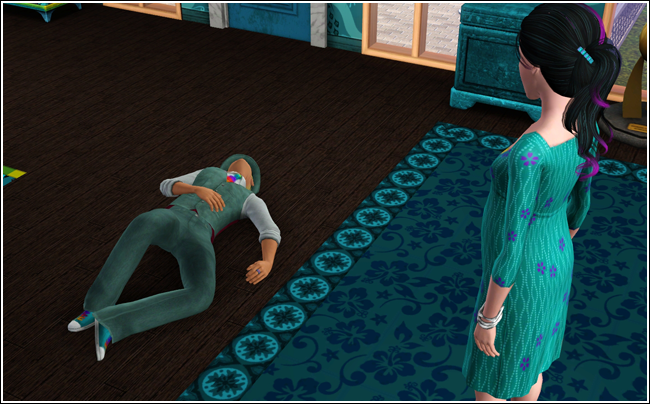 Cass: Very funny, honey.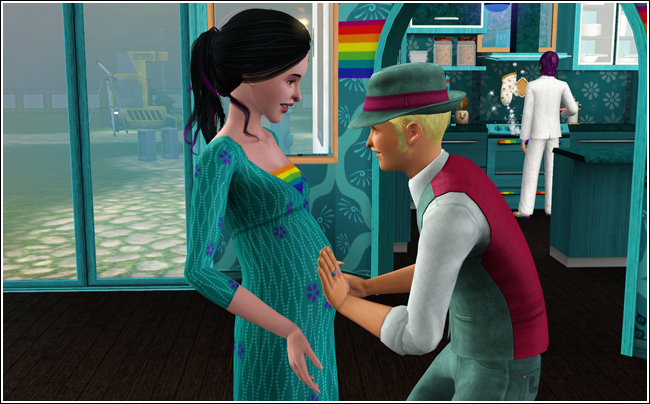 Squirt: Haha, I did it for the moodlet. You know I love babies.
Cass: Not as much as me. Not as much as me *flashes her shiny family-oriented trait*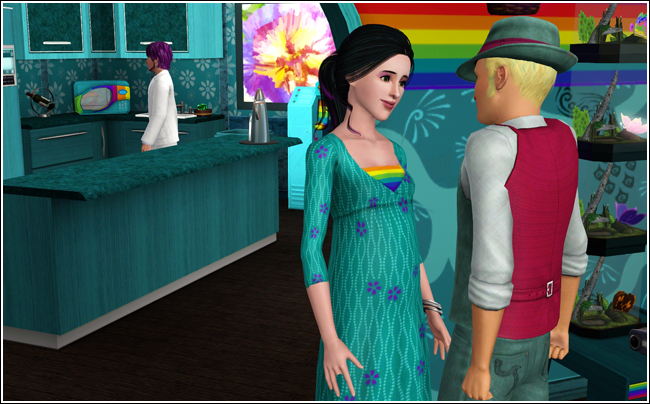 I was stalling her when I noticed..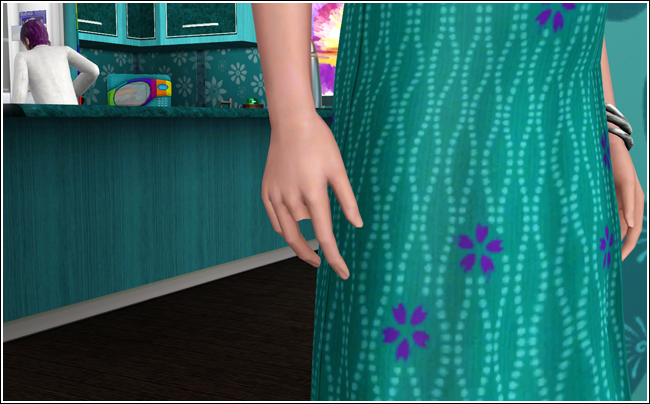 SHE'S AN ASSASSIN!!!!
Those of you who don't know Assassin' Creed: They cut off the assassin's ring finger and replaced it with a retractable hidden blade.
I realize it's her middle finger that's missing, but it's still a plausible theory that she's an assassin!
Cass: If you play nice, I won't kill you.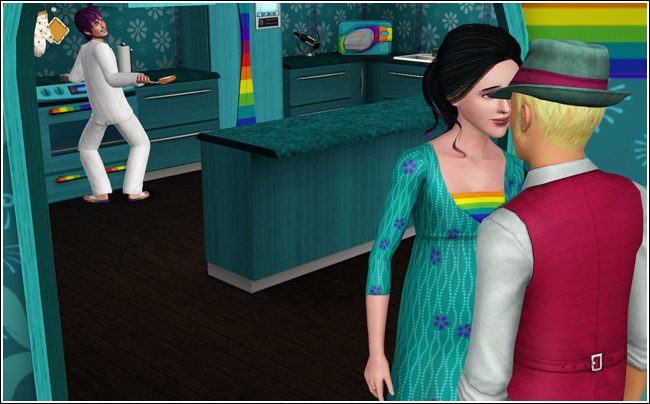 The reason I was stalling her? She was hungry but we had no grilled cheese, which she craved, so Coke had to quickly make some.
The house produces A LOT of laundry, so I bought a second machine.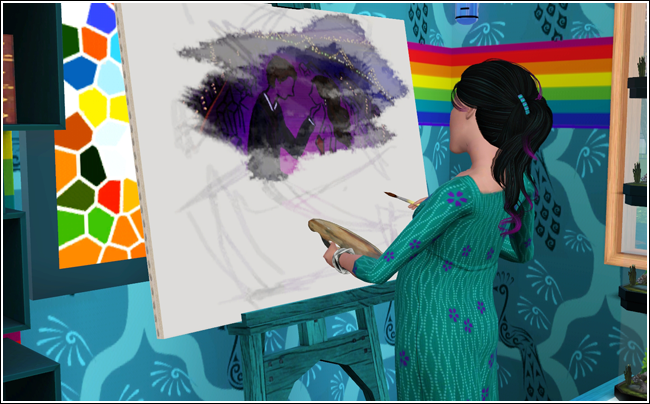 OMG. Nice. I haven't seen that one before.
Cass: Well, of course not. I haven't painted it yet.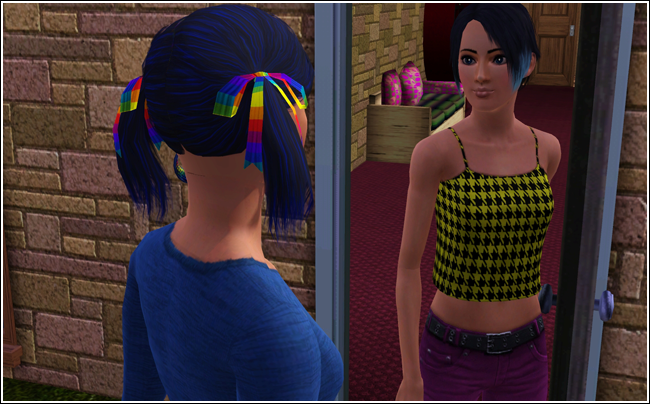 Zero: Fancy seeing you around, Corny.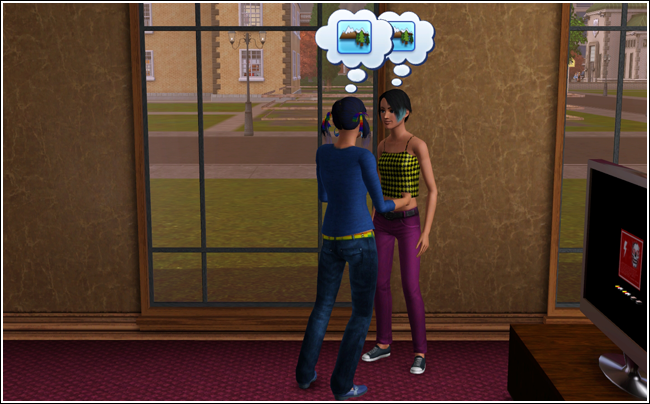 Corny: Omg, we both love the outdoors!
Zero: Man, lawn living was the BEST!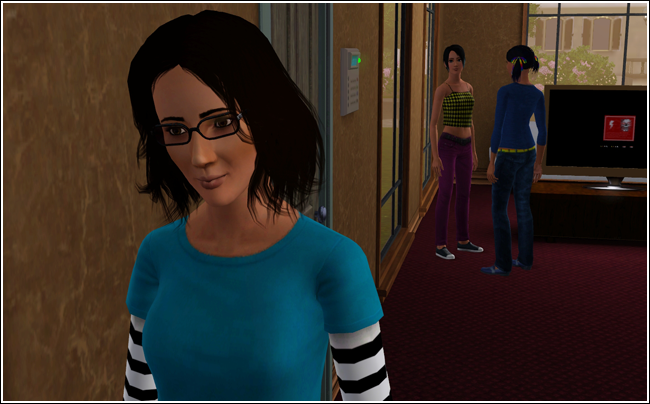 Zero: hey Francie, we have a visitor.
annaf94
: I'm in Turkey right now, neener neener, you can't go!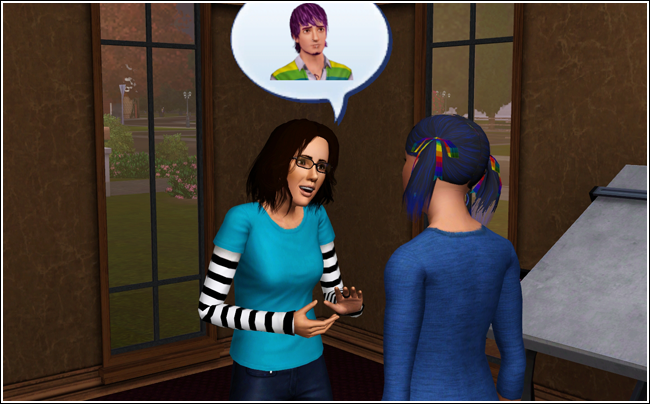 annaf94
: How's little Coke? I remember he was such a a sweet little boy.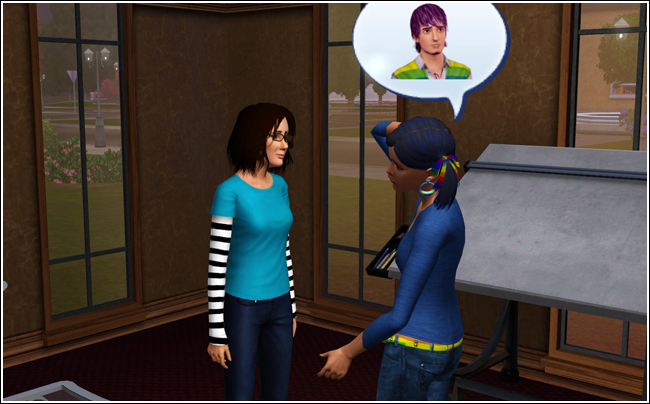 Corny: Uncle Coke isn't that little any more miss.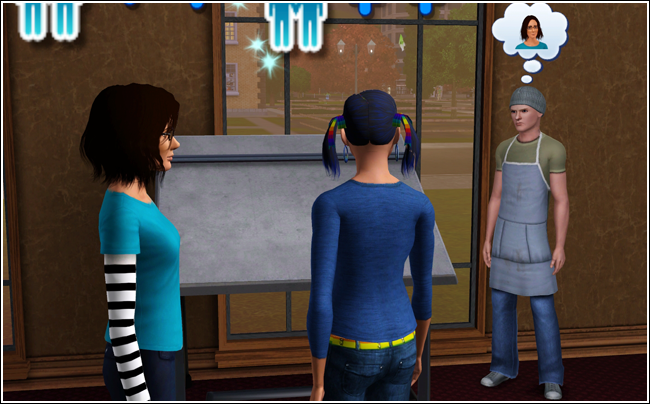 annaf94
: Check it out bro, it's Cornflower!
themarinalegacy
: I am NOT your brother! GOSH!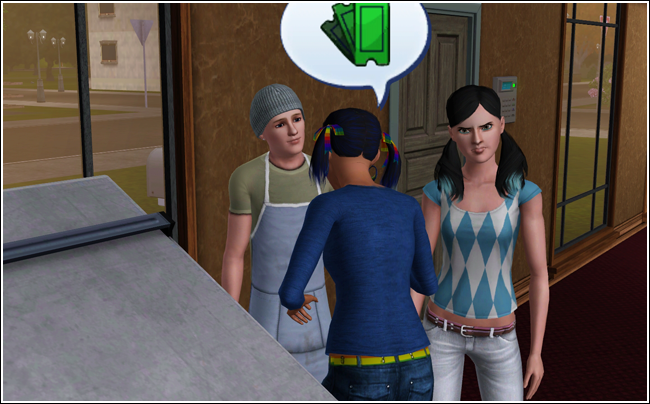 One: Hey skank. Stop talking to my boyfriend!
Corny: Hey lovely to meet you! You must be One. As in his One true love.
One: Oh, you flatter me, mistress Chimeree!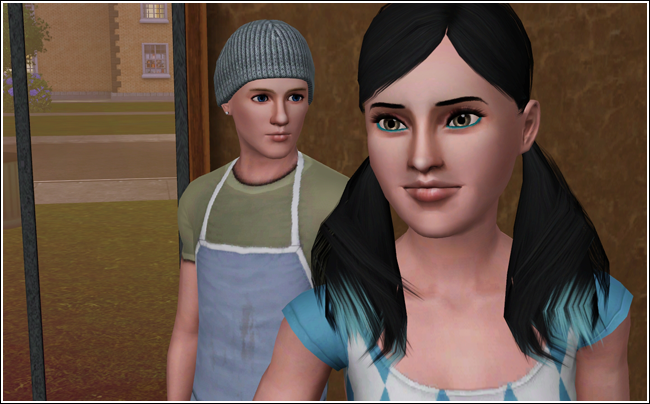 Omg, you two need to have babies. A LOT OF THEM!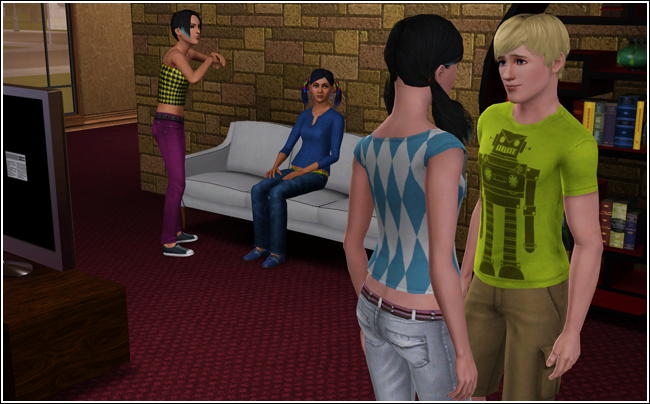 Zero: Shoo! It's past midnight and you need to leave!
Corny: Shush, I'm watching LewOne.
Meanwhile: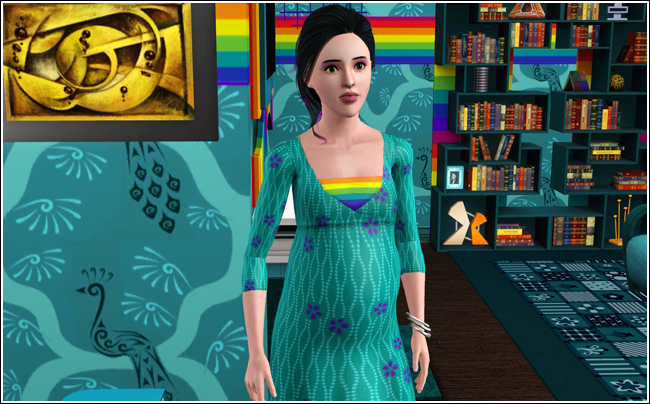 Cass: I think my water just broke.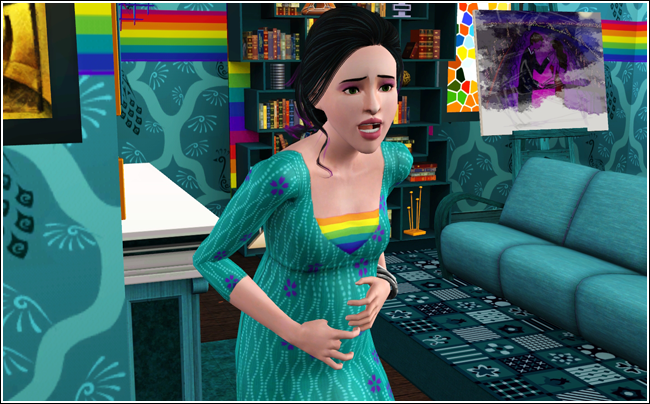 Cass: Ow!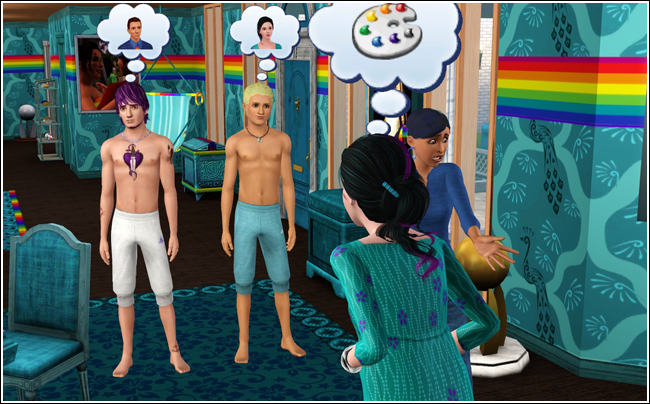 Coke: Jacques.
Squirtle*in a monotone voice*: You're doing great honey.
Corny: AH! I came as fast as I could!
Cass: Which colour was after Truquoise again? Was it green?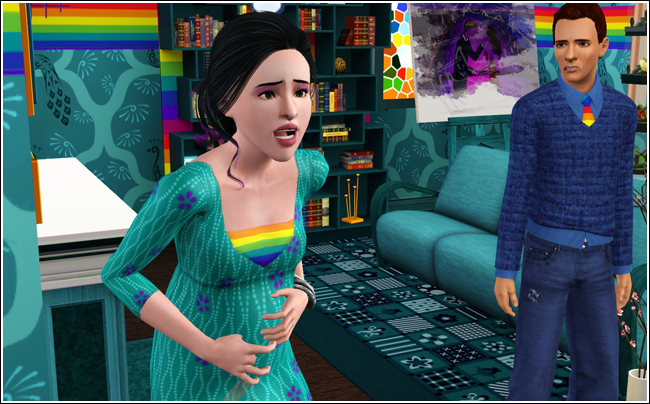 Jack: Pfft, I could do that standing on one foot with my eyes closed.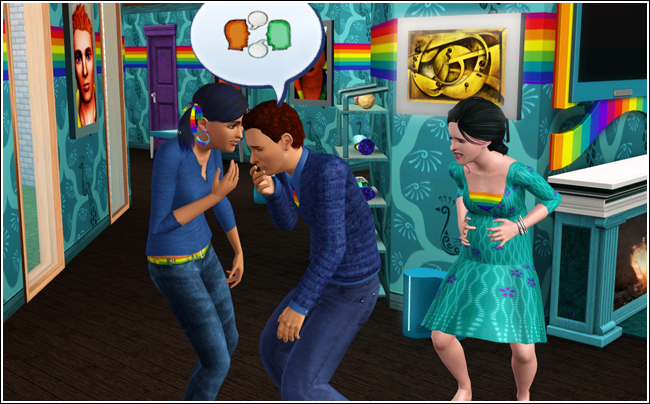 Yeah. REAL MATURE, you guys.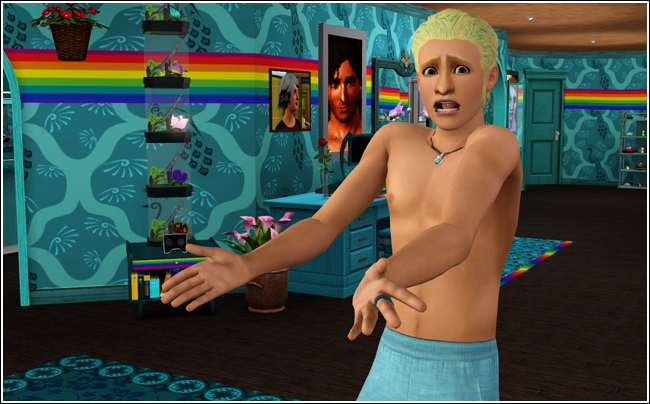 Squirtle: We need to take her to the hospital!!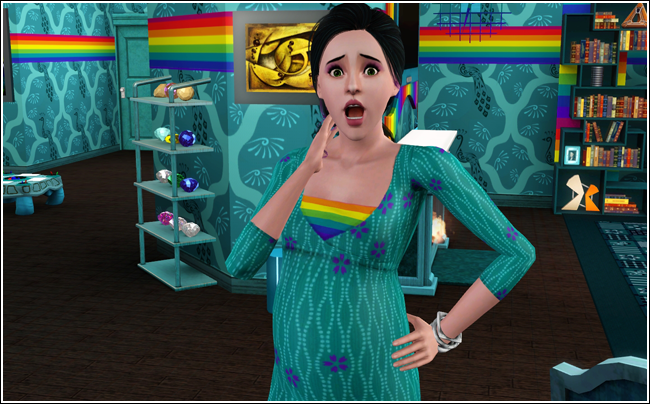 Cass: What do you mean home birth!?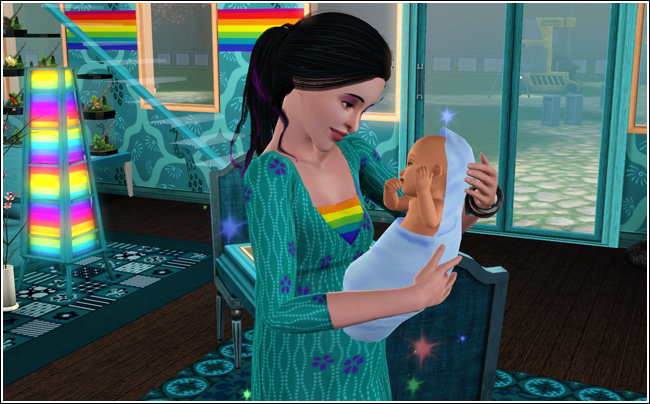 Cass: It's a boy! His name is Robert!
*crickets*
Okay so those of you who don't watch football, won't get it, but trust me. It fits.
And it's even a little funny.
Robert is a Good Absent-Minded boy. He likes Yellow, Grilled Cheese(the one Cass had a craving for) and his favourite musical genre is Roots.

I cheated those two pregnant too, since I didn't think they'd do it themselves(Faye hates kids, remember?). Connor and Faye now have a daughter named Olena :)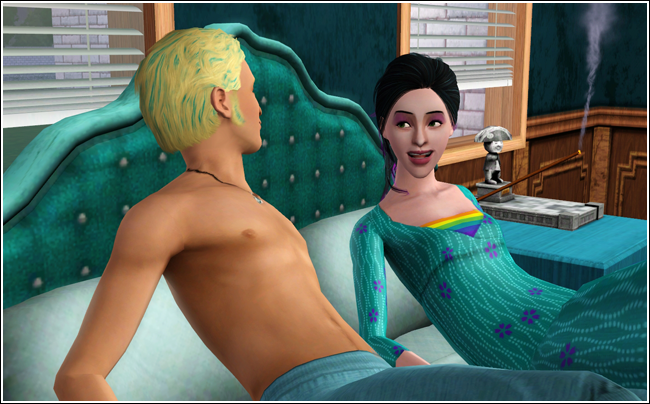 Squirt: Hey do you still have that wish for a girl locked in?
Cass: Do I ever!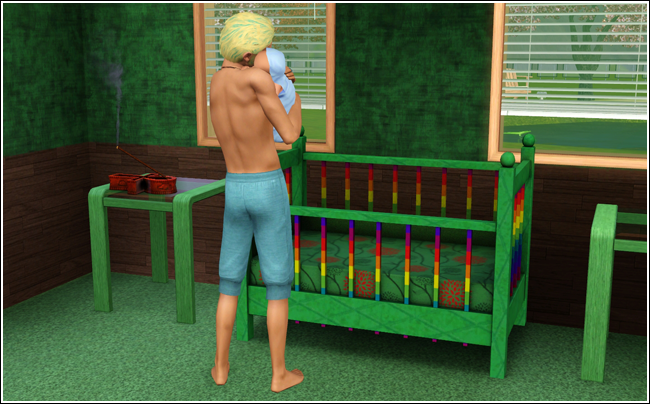 I quite like Robert's room. The brown wood does wonders. I think it wouldn't look half as good if that was green too.
Also, he has a hot dad. Yummy.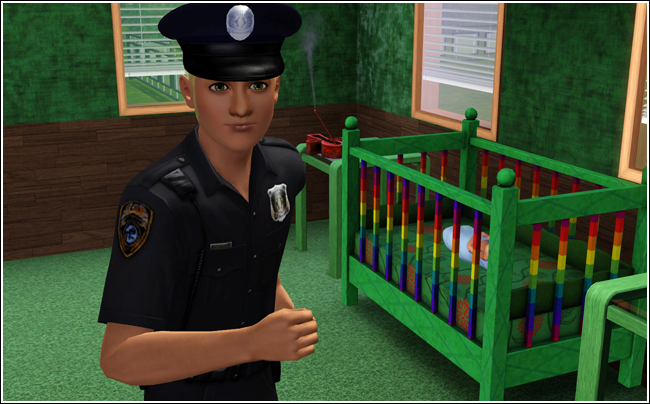 Squirtle: I will make the world a better place for my son!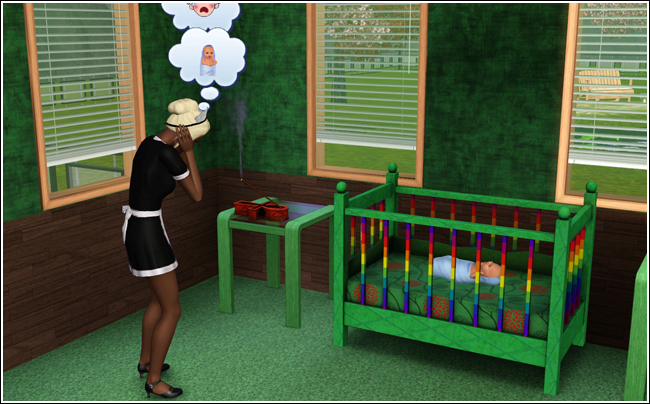 You are not the nanny, you don't need to clean the baby's diaper and nothing else in this room is dirty. Leave NOW!
Next time: Robert grows up! More babies! Will Corny reach her LTW?
Thanks for reading!

Love and rainbows!