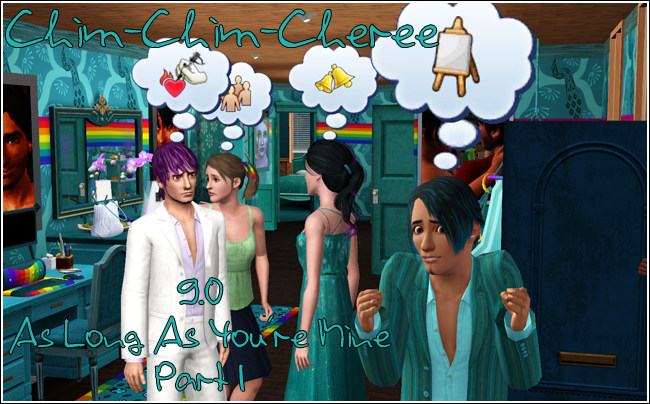 Part One should actually be called 8.7, since there's no babies till Part 2 .__. but it's one chapter, so eh.
Last time in Chim-Chim-Cheree: The boys grew up, Squirtle met Cassidy and their forces combined they became.. Casstle! And other things happened too I suppose..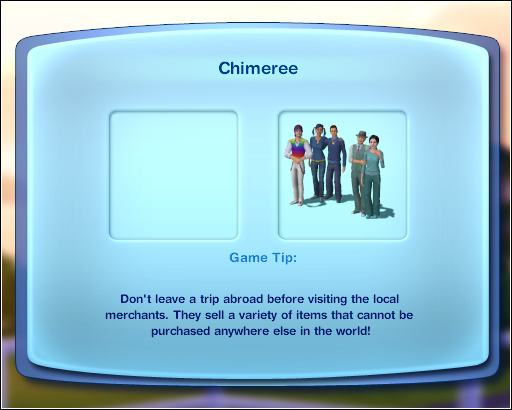 Check it out. There's only FIVE SIMS in my legacy family.
Some might say it NEEDS MOAR BABIES.

Denim's a father again :)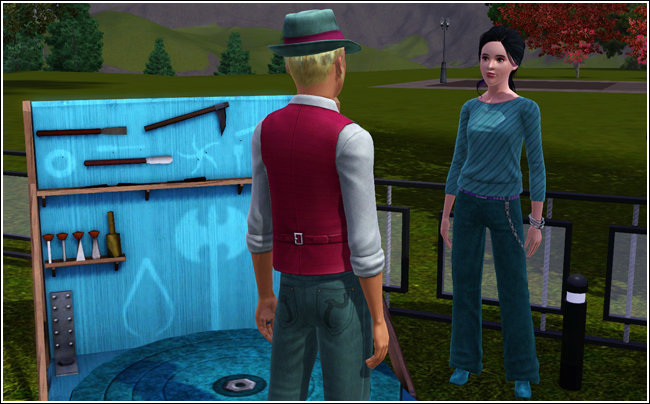 Cass: Let's try this sculpture thing again, shall we?
Squirt: Let's do this.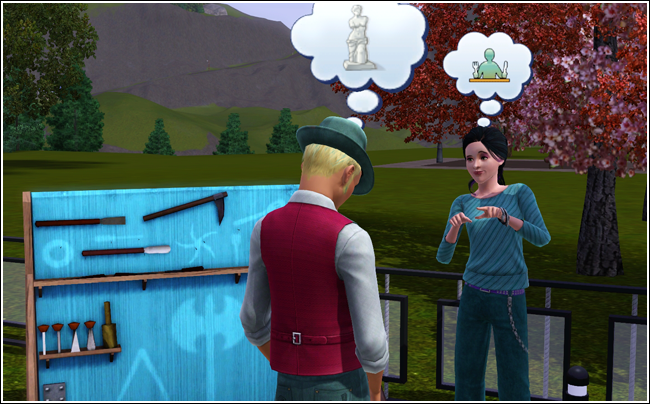 Cass: And be quick. I'm hungry.
Squirt: I'm sculpting a masterpiece...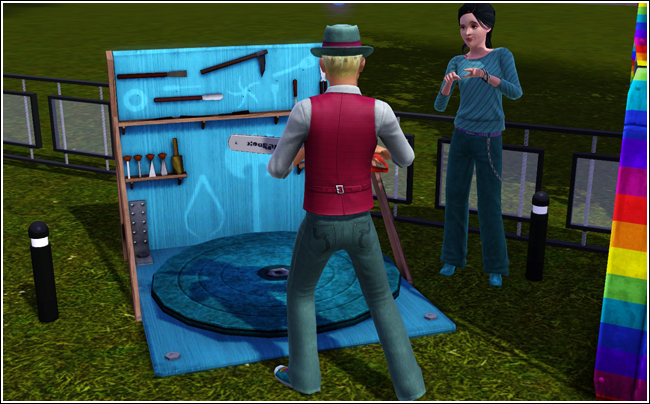 GOD DAMN IT!
D: If anyone else has this glitch, let me know.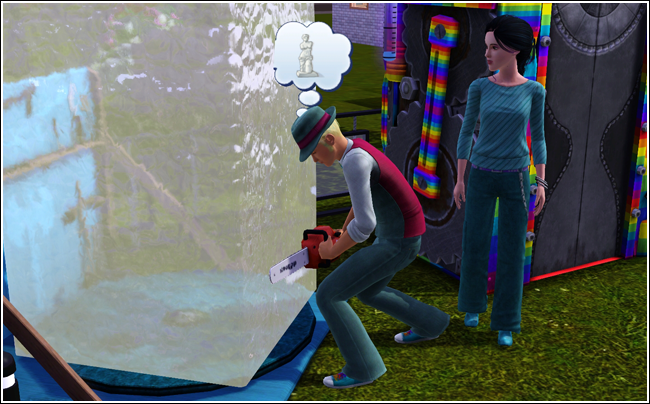 Cass: Fine, sculpt something inferior.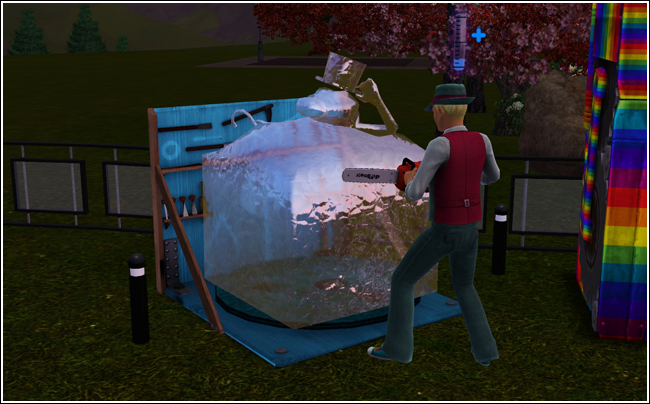 It's the return of the alligator!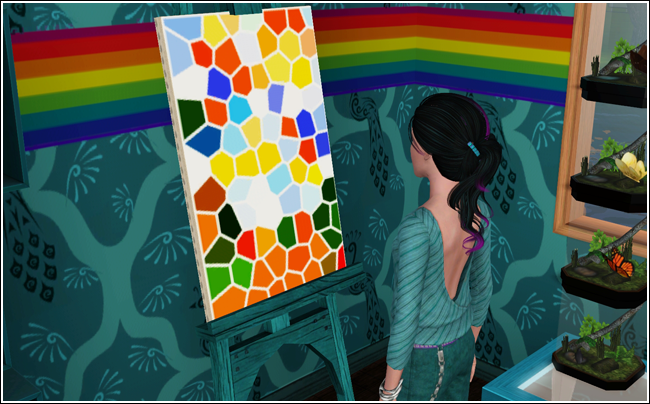 I have no idea what it is, but I strangely like it.
Voilà!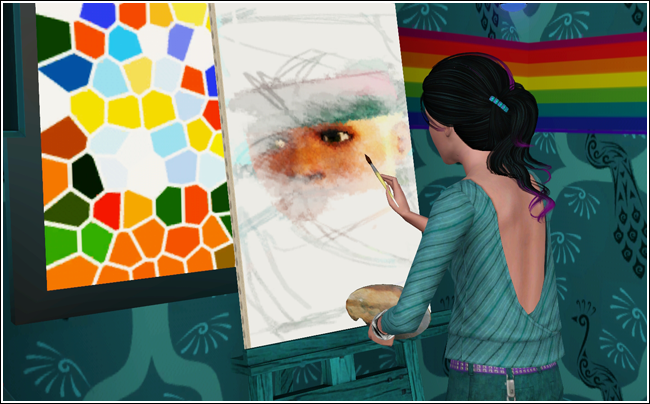 I decided to see if Cass can get a better painting of Squirtle.
Yes.. yes she can.
Cass: Well, duh!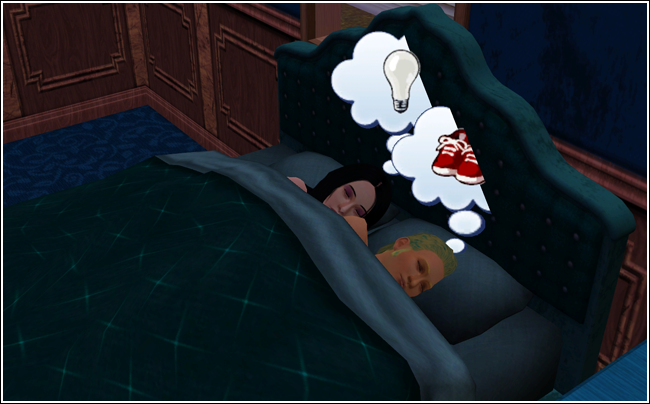 Every night Cassidy dreams of baby stuff. This night, Squirtle did.
It was special.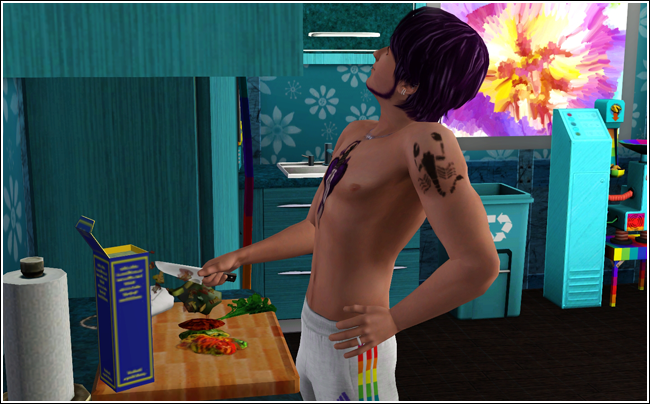 Coke's so pro, he can chop without even looking at the cutting-board.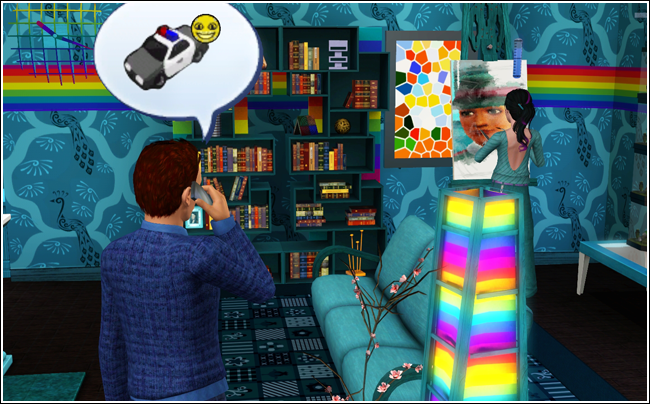 Jack: Yeah, Inky, your brother and sister are both police officers and you're the black sheep. I'm sorry son.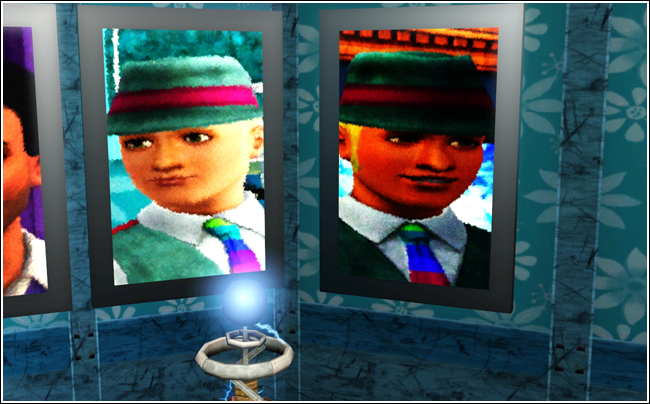 Definitely better!

Ahw.. shame.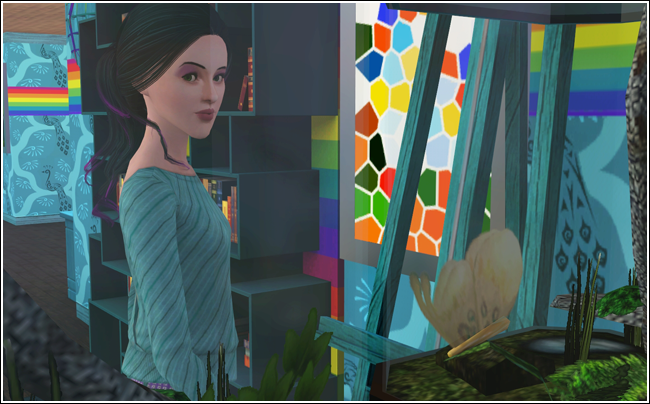 Cass: I'm watching you butterfly. And don't you dare forget it!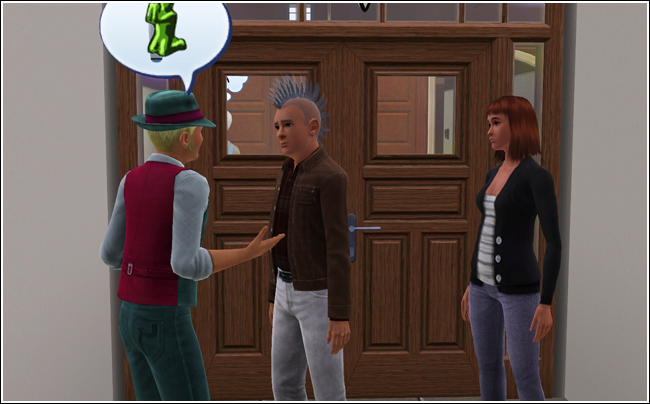 Squirtle: Hey, I'm your friendly neighbourhood policeman! Pleased to meet you!
He did the "please" thing again. I thought it was funny that he did it twice.
He had an opportunity to meet 3 new people for his job. So he met Trenton :)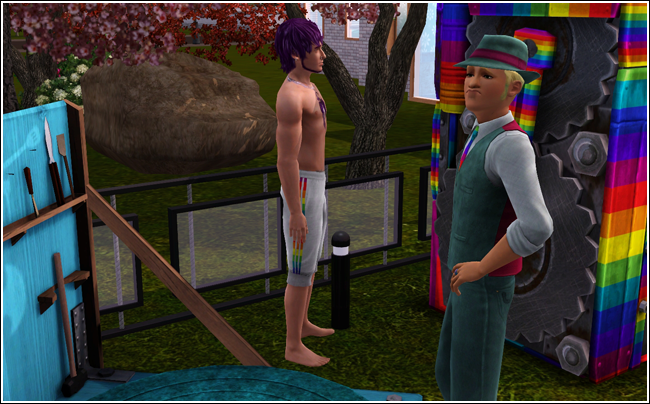 EXPERIMENT!
I'll see if it still breaks it with other sims.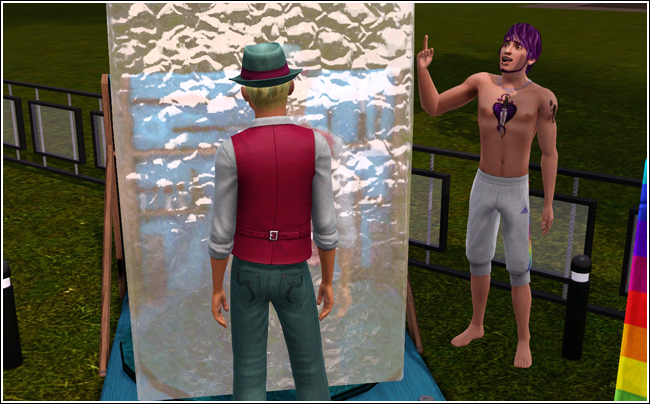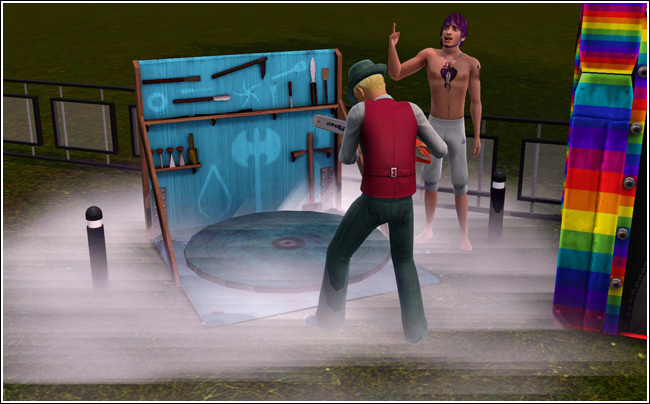 Yup.. glitch!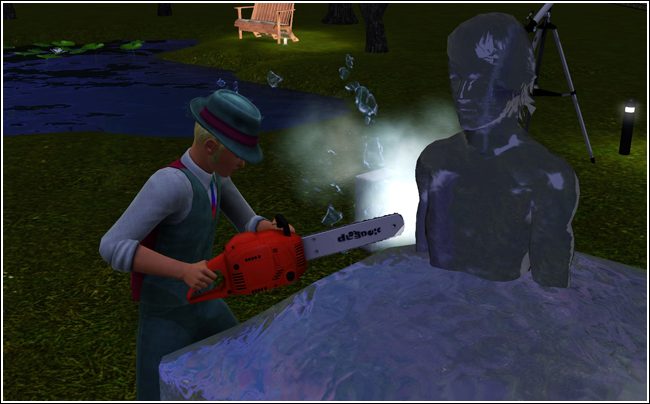 However, after cancelling right after the ice breaks smaller the first time, and then continuing.. it works.. but he doesn't capture the pose :/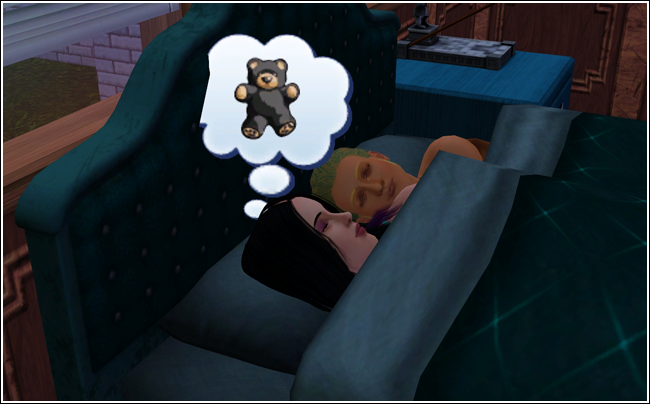 Cass: Hey, Squee?
Squirt: Mm?
Cass: I wanna have your babies.
Squirt: Mm..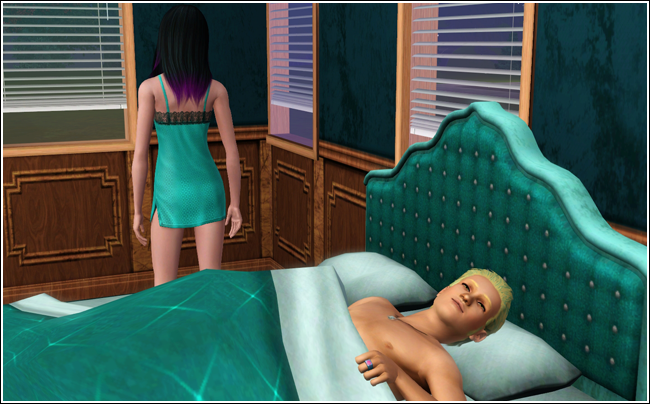 Cass: Get up!
Squirt: Is the house on fire?..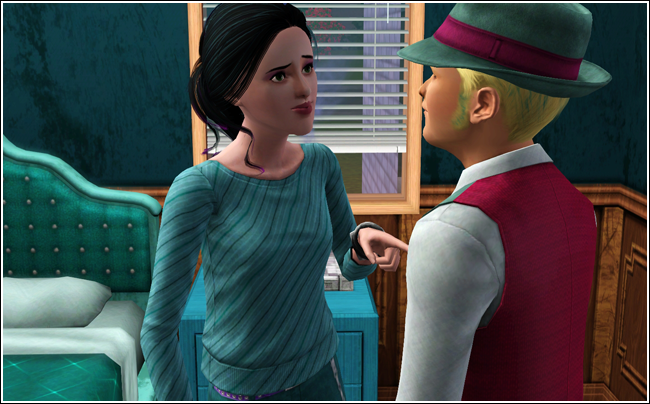 Cass: Ask me to marry you.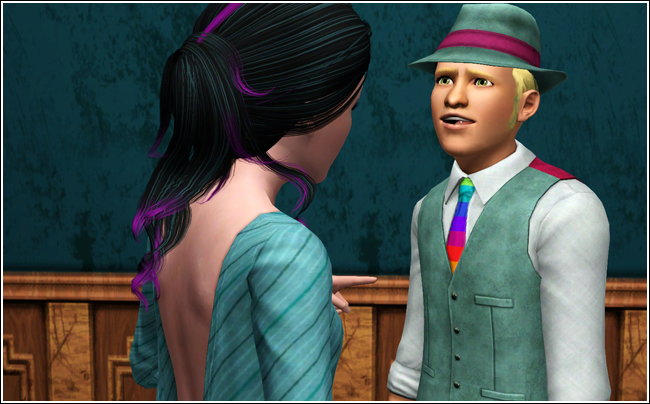 Squirt: We're already engaged!
Cass: Just do it! I want a damn ring! Connor got a ring and he's a GUY!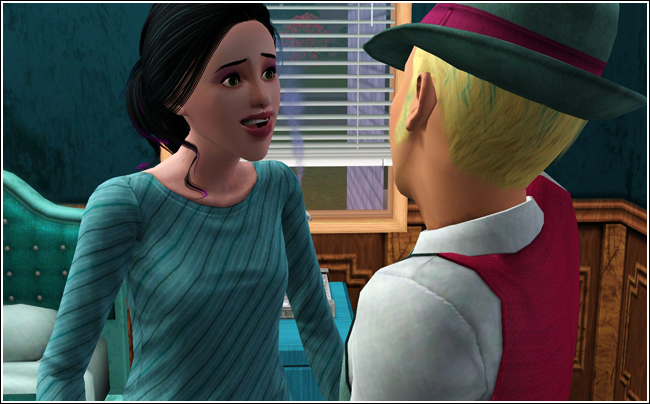 Cass: Please? :D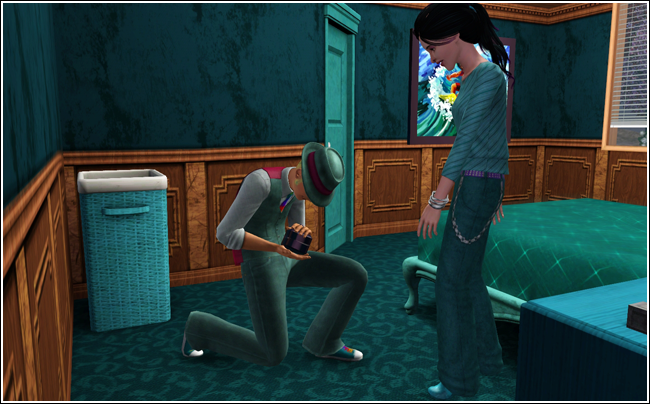 Squirt: Cassidy, my crazy love, will you marry me?
Cass: Heck yeah!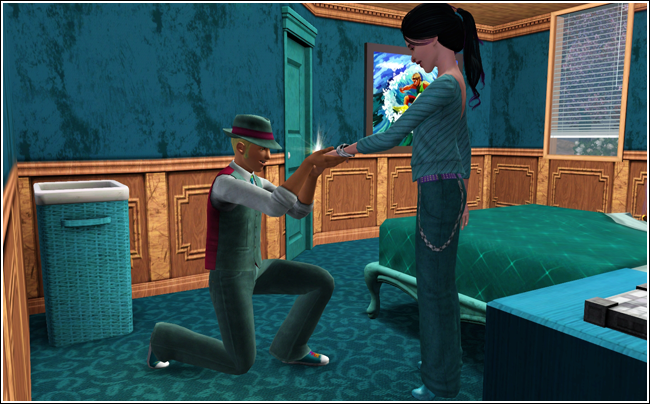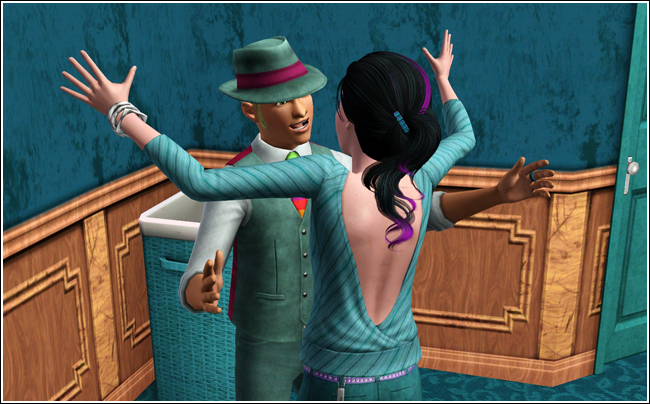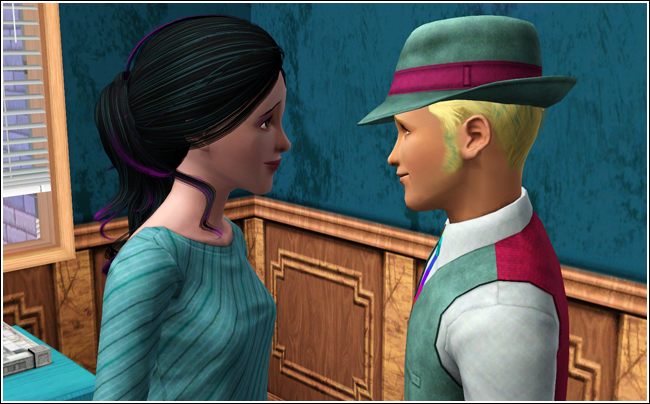 Cass: Squee
Squirt: Hmm?
Cass: Your fancy hat is blocking my view.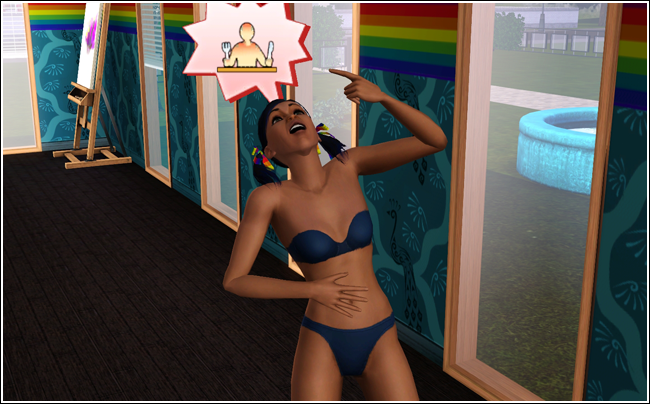 Corny: I am STARVIIING.
You can go eat, but first..
Squirt: MUM!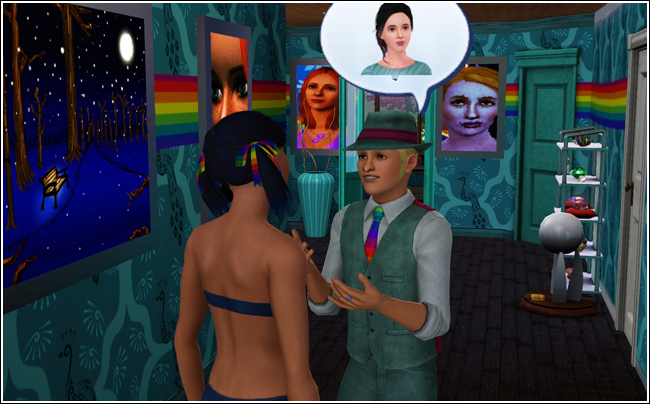 Squirt: Me and Cass are engaged! We're getting married after work tonight!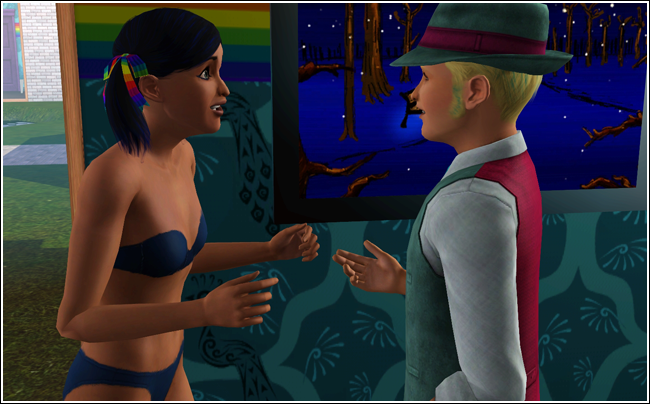 Corny: That's fantastic!! Did you hear that Jacques!?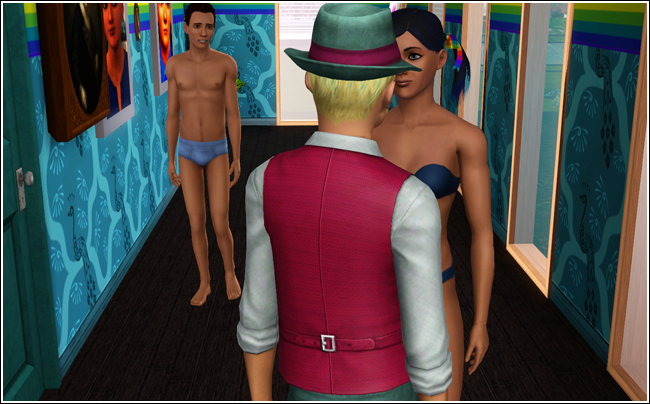 Jack: Hear what?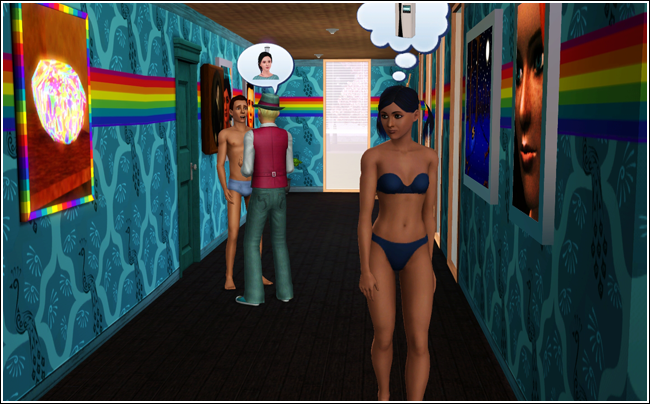 Squirt: Me and Cassidy are getting married today!
Jack: OMG!
Corny: Whatev, I'm hungry.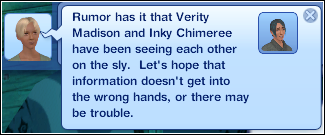 They both have partners! They should be ashamed.
And yes, that's our former maid, that Squirtle wished to flirt with(but didn't).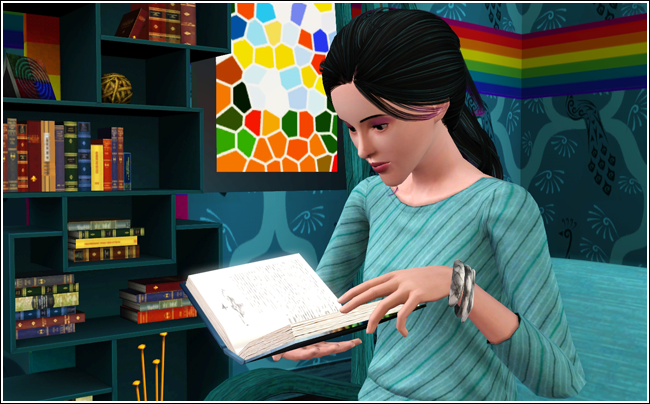 Meanwhile, Crazybat was reading and looking gracious while doing so.
I am still in love with the hands in TS3.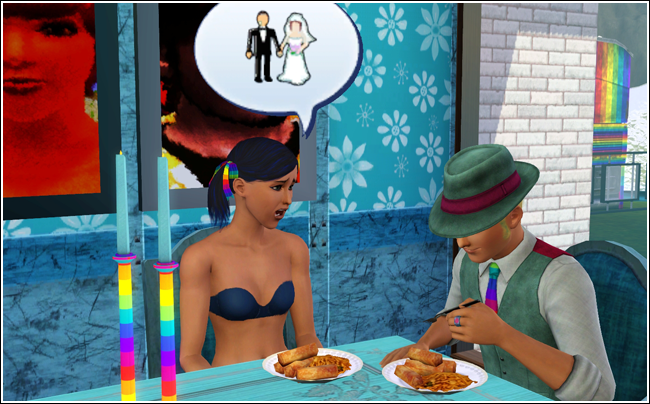 Corny: Why do you have to get married to that hussy?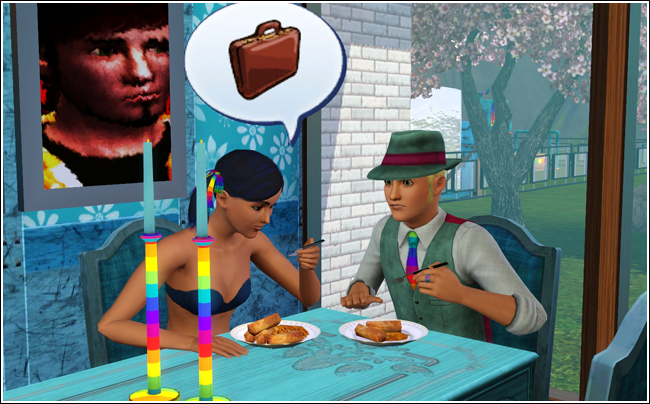 Corny: She should just pack her bags and gtfo, you know what I mean?
Squirt: Mother!!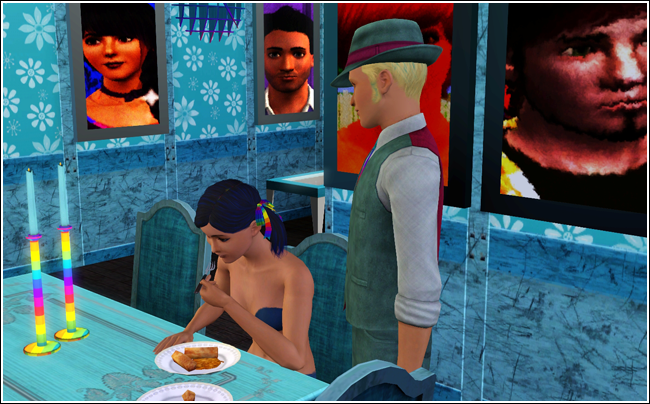 Squirt: I'm going to work, thanks for ruining my wedding day!
Corny: You're welcome son. Love you. Have a nice work day!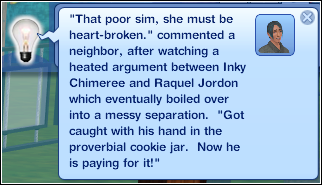 SERVES YOU RIGHT.
I don't care if you're a legacy spare. Cheating is very UNCOOL.
Btw, Raquel was ALSO a maid.. so I guess Inky has a thing for them..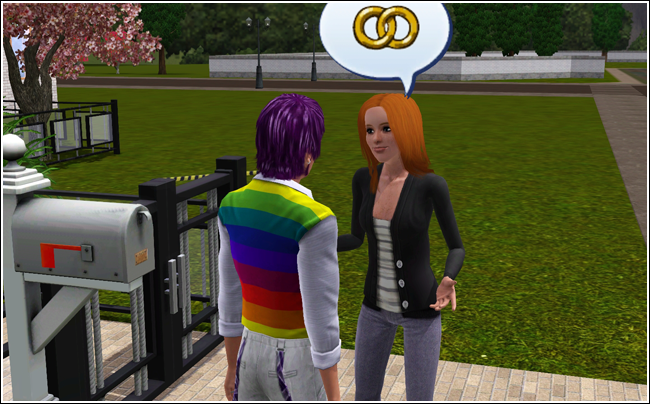 Jordan: I want to get married!
Coke: I know honey.. but I have a better idea, come on inside!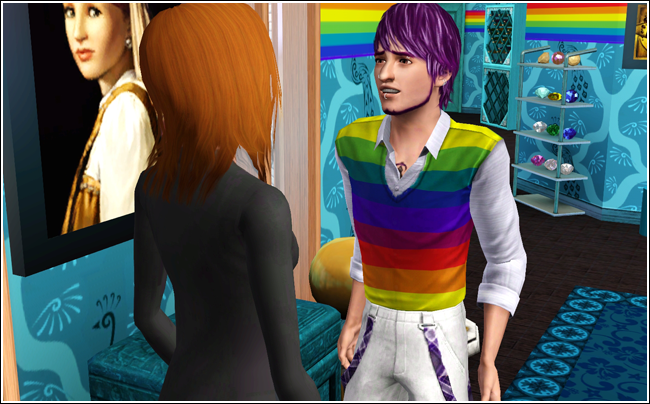 Coke: I got another wish for a tattoo!
Jordan: You are so addicted to getting inked, sweet!
Coke: I know.. but wouldn't it be romantic if YOU tattooed me!?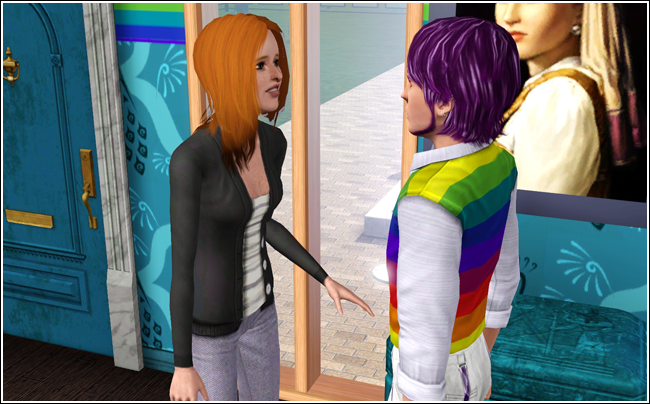 Jordan: I'm not a tattoo artist, Cocaine.
Coke: Please? :(
Jordan: Oh god, not the puppy-dog eyes!!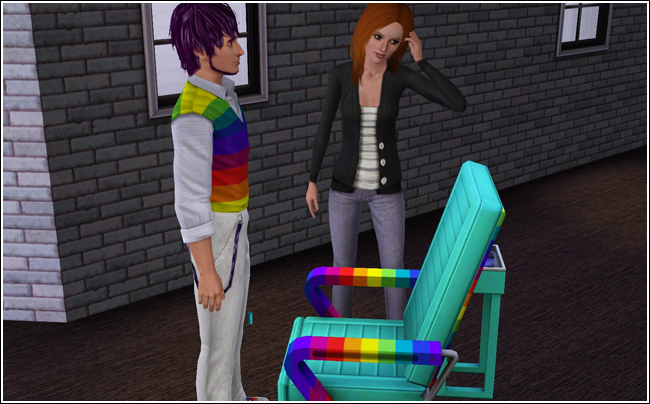 Jordan: I really don't think it's a god idea, honey!
Coke: It'll be fine, I promise.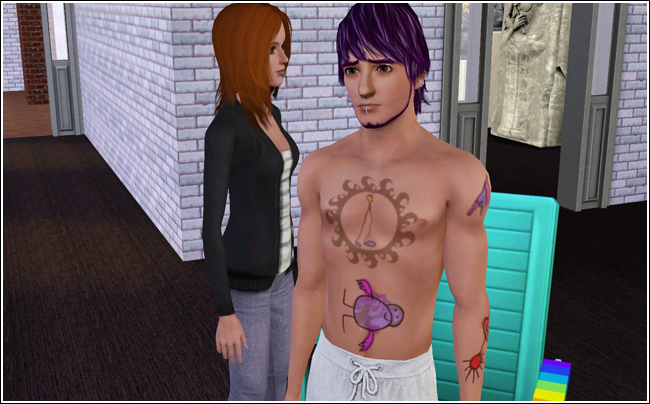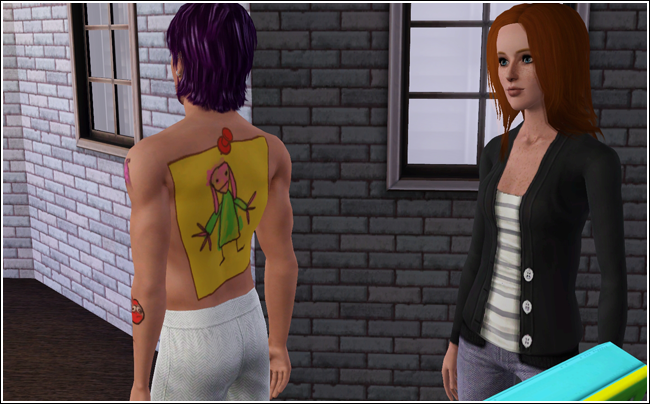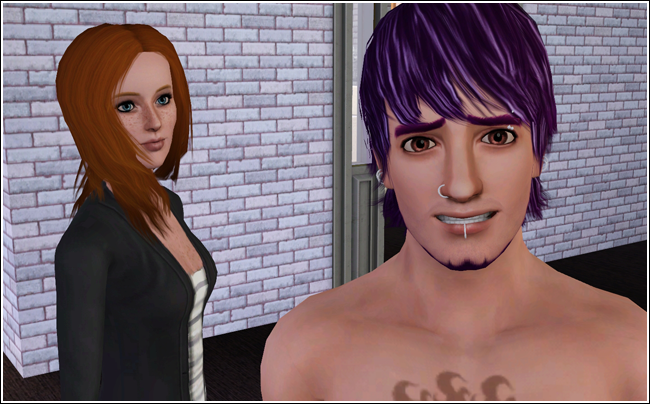 Jordan: Well?
Coke: I love it!
Jordan: Don't lie to me. I don't date liars.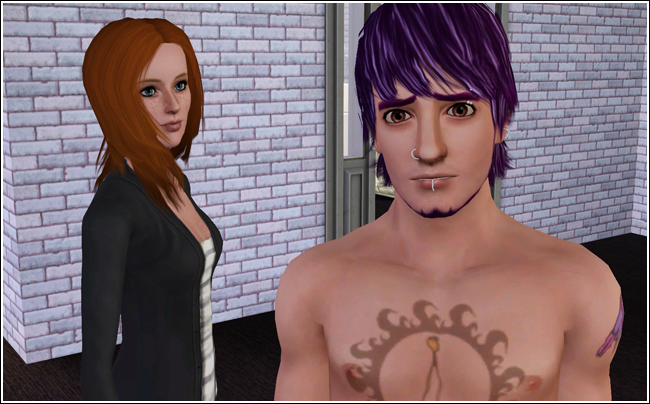 Coke: It's a disaster, darling.
Jordan: Thought so.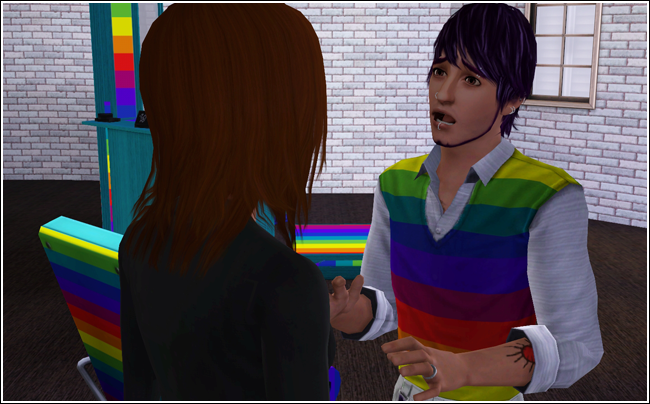 Coke: It's pretty amazing you were able to completely remove the tattoos I already had... now remove these too.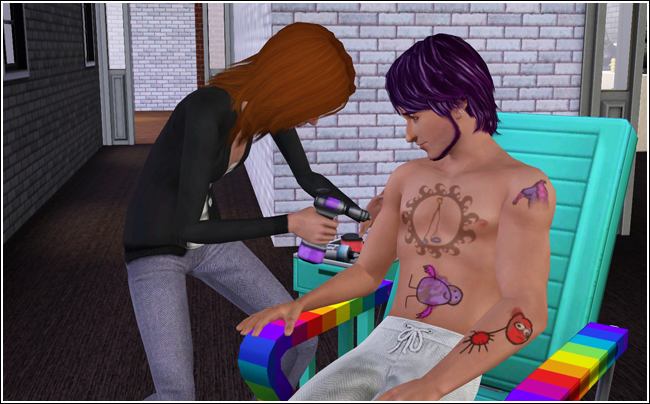 While the first time that Jordan did it, he did the shaky fist thing and was scared to look, this time he was all "hell yeah, pain"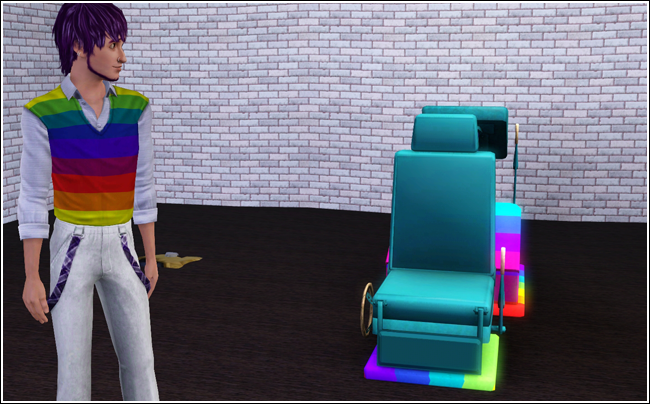 Coke: AUTOMATIC TATTOO MACHINE!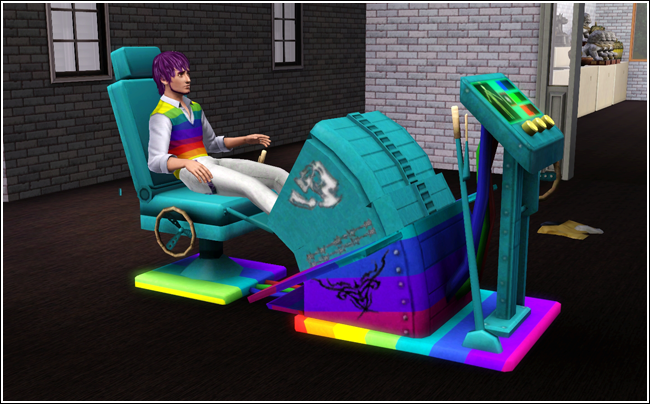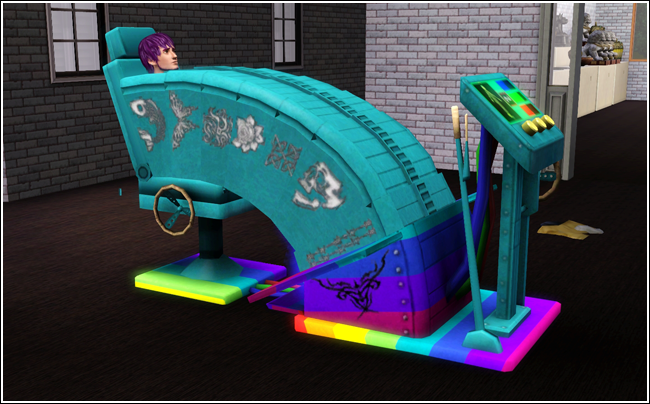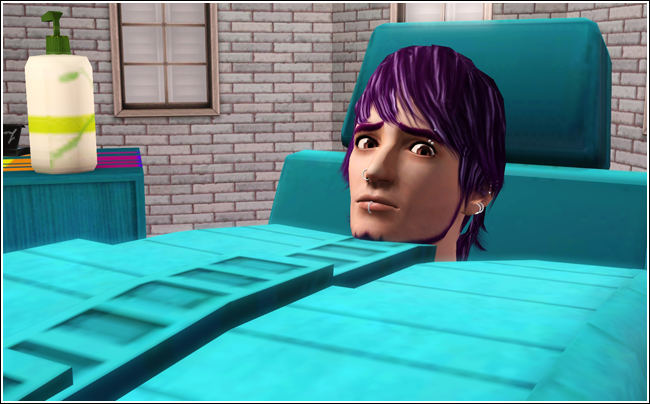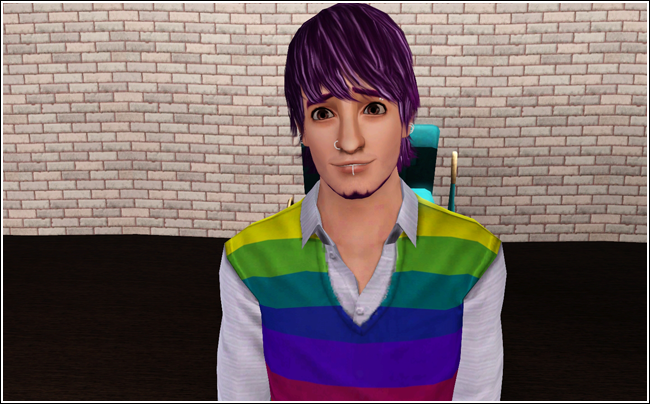 Coke: It did... absolutely nothing at all!! :D
uhm.. that's NOT supposed to happen.
Coke: oh.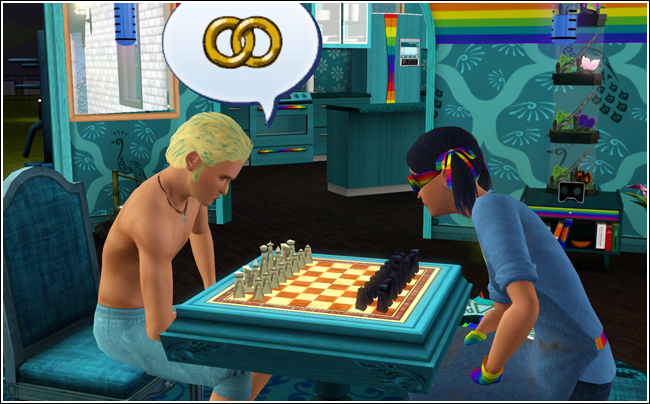 Squirt: I'm getting married now, mum.
Corny: Sorry?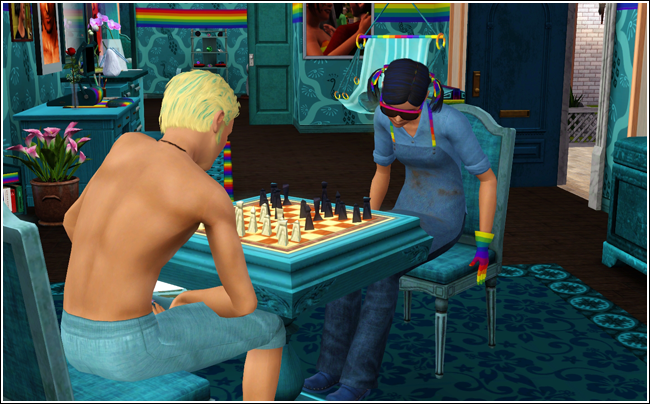 Corny: Well, this is me. See you around.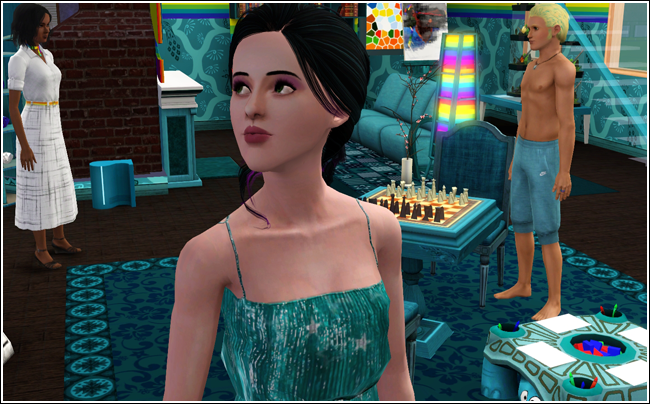 Cass: Don't tell me he's not dressed yet.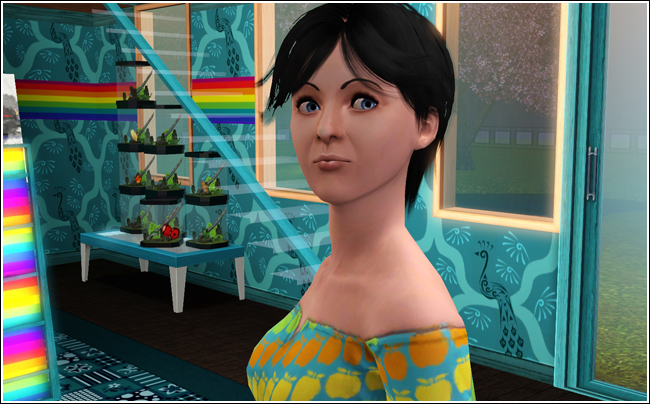 Look, it's Nola!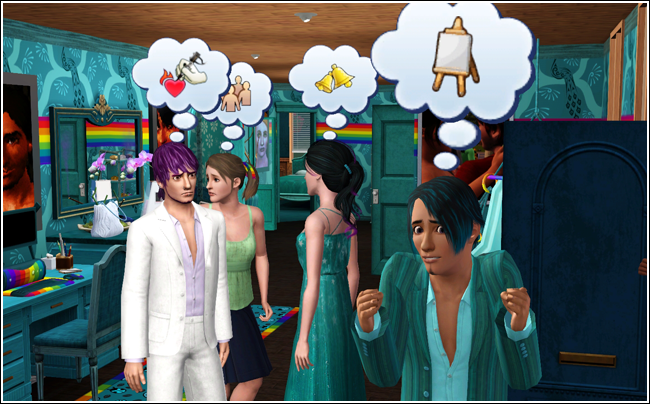 Coke: I wanted that tattoo!! Damnit!
Mariah: Oh god, people!! D: D: D:
Cass: WEDDING!!!
Inky: Omg omg... PAINTINGS!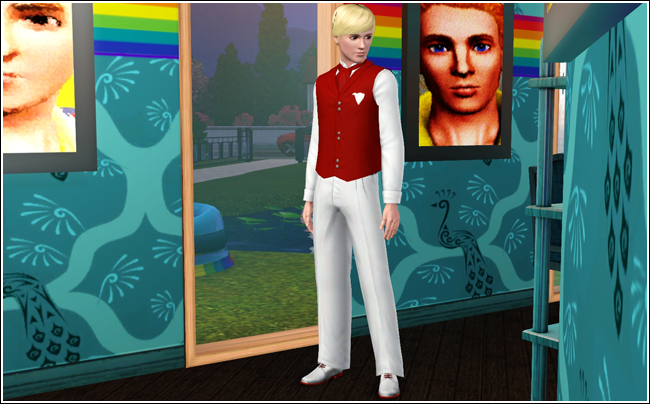 Lewis, I love your formal wear. Omg, too awesome.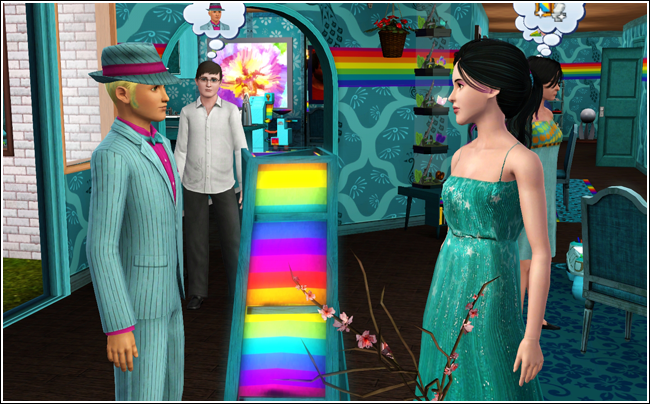 Squirt: You ready for this?
Cass: I've been waiting for YOU to get dressed.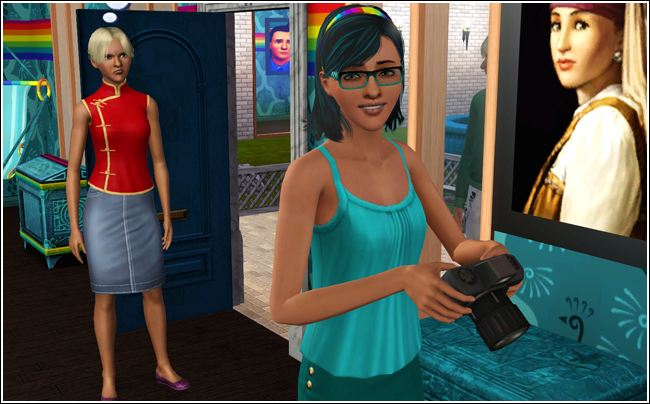 Faye: Don't forget to say CHEESE!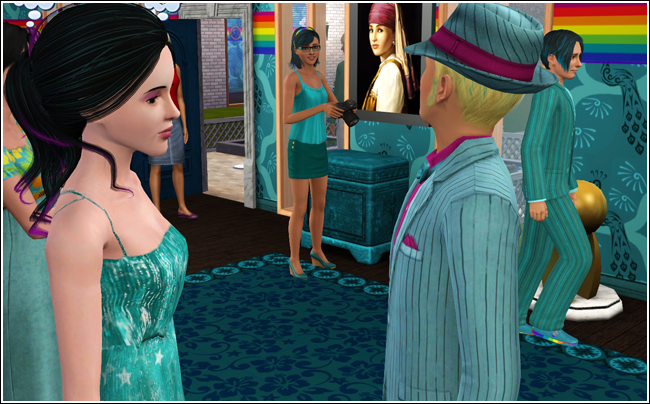 Squirt: Just don't use too much flash, you might frighten my girl.
Cass: Sigh..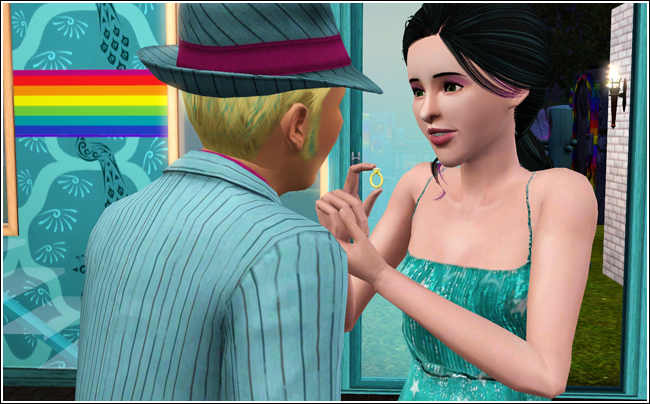 Cassidy: Squirtle, you're my best friend and lover. You're the person I've chosen to spend the rest of my life with and believe me I've had to fend off a LOT of other people, including your sister and your uncle Jay. You're the strongest, most beautiful person I've ever had the honour to meet. I truly believe I can not function without you properly any more. I hereby pledge to always stay by your side and no-one else's and to cherish and love you forever!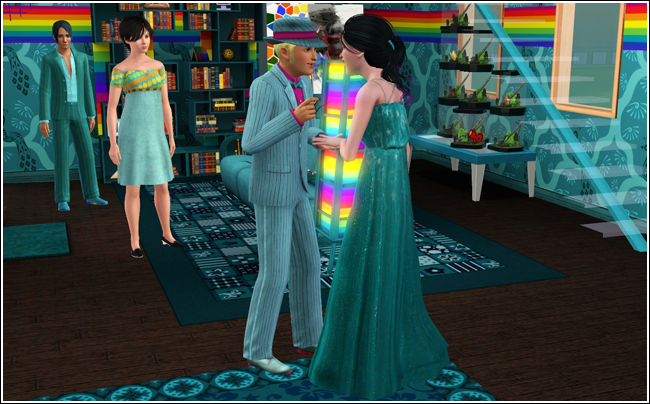 Squirtle: Cassidy, I've known you were special from the moment I met you. You're like the rainbow to my sky, the chocolate chip to my cookie and all the other metaphors I can't at the moment think of, to describe what you are to me. Someone once told me I was engaged to a beautiful girl and I didn't believe her and it isn't true, because you're so much more than that. You're smart and talented and you have so much character and I'm so proud to stand here and promise myself to you, heart and soul. I love you.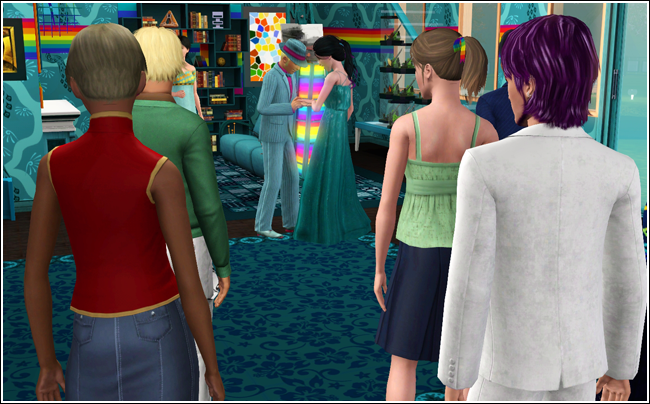 Casstle *are married*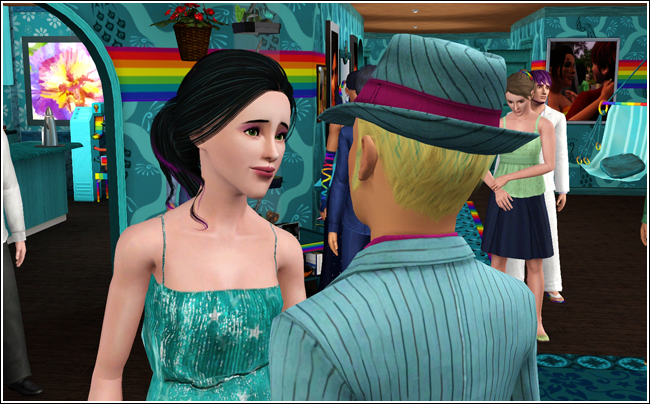 Squirtle: Hey there Mrs.
Cass: Hmm :)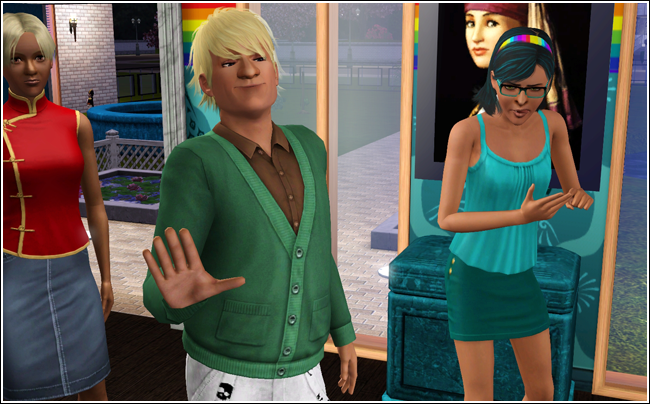 Egil: Oh please, my wedding was so much prettier!
Not with that formal wear it wasn't.
Faye: Why am I here again? Was it a wedding? My wedding?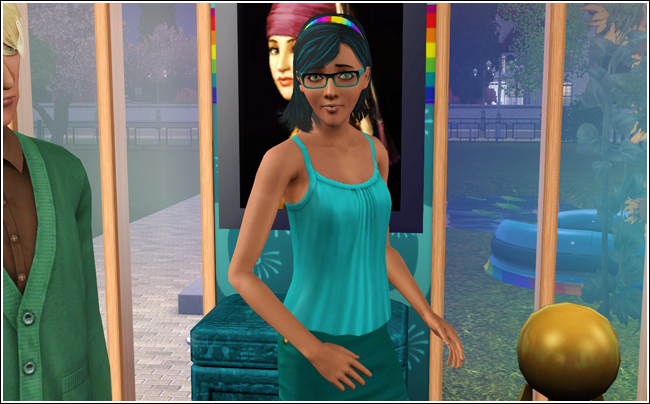 Faye: Crap, I have to find Connor!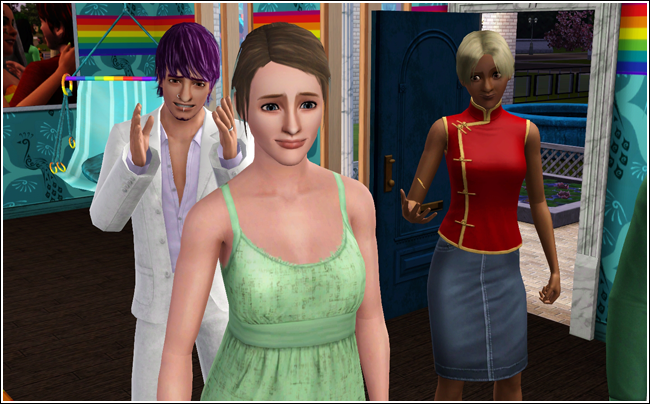 Mariah: It's just so.. beautiful!
Coke: Yay, I love weddings!
Verity: I found a euro coin! Score.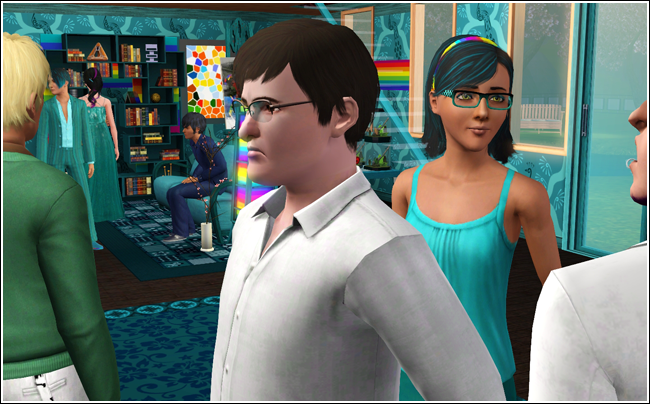 Connor: Me and my girl are going home! >:(
faye: It was nice to see you all!
Connor is so angry all the time xD
They didn't go home. In fact when the clock hit 12, nobody did, they just stood outside and chatted for a while with one another.
Cass: I'm a MARRIED WOMAN! How exciting!!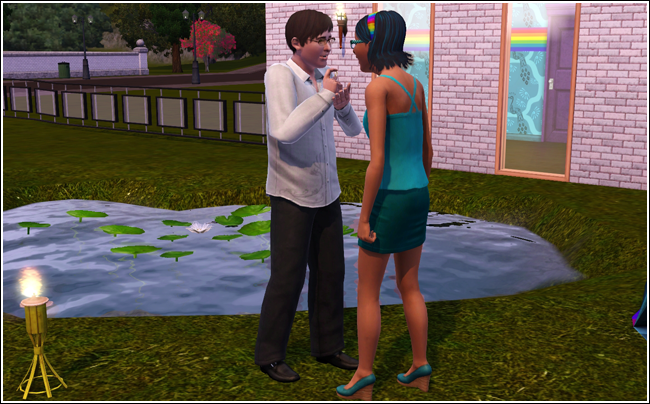 Early as the sun was rising over the mountains(after way too much wooing and multiple rejections) Connor and Faye tied the knot.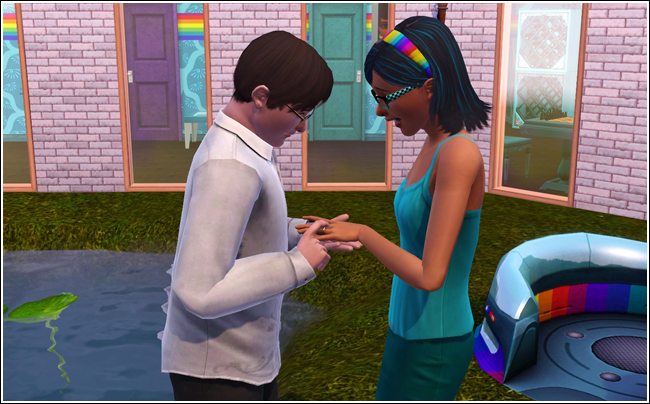 Connor: We're meant to be, because we share a trait!
Faye: And we both have a vision problem!
Connor: How romantic.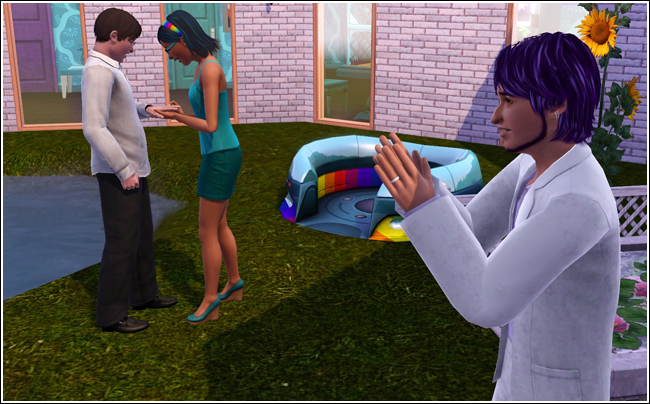 Coke was their witness.. though his attention was on the nearby garden.
Coke: YEAH, grow my pretties! Grow!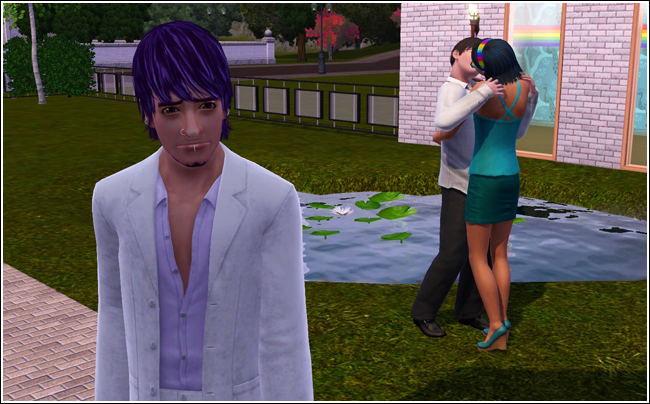 Coke: Oh and congrats, Firouzeh.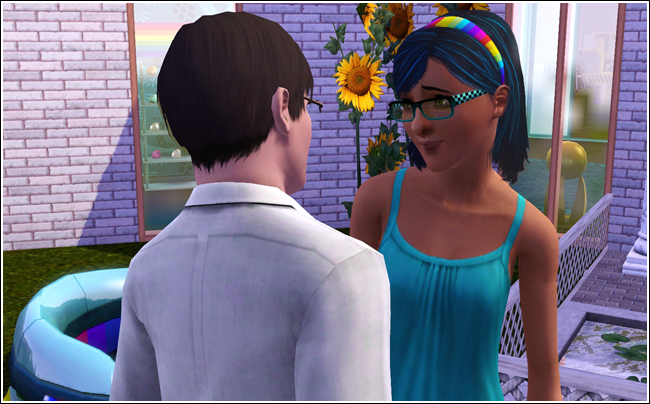 I just know someone's going to ask so here's how I did it: Super Computer.
I made them active, but did NOT unpause the game, so my household wasn't changed by story progression.
Queued up the romantic interactions, made the Chimeree household active again and unpaused, then watched and photographed the happenings.
If Connor rejected, I repeated the process.. that's why it took literally all night xP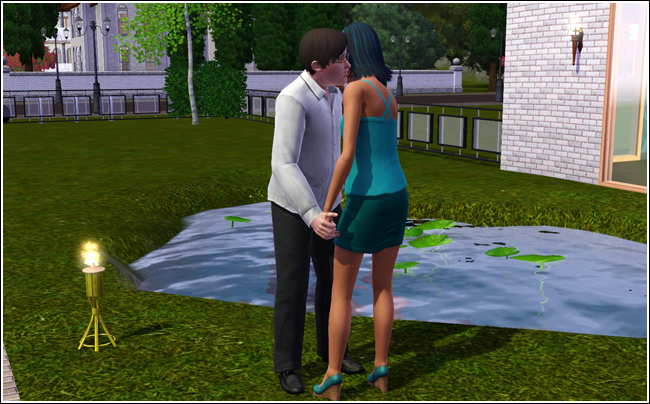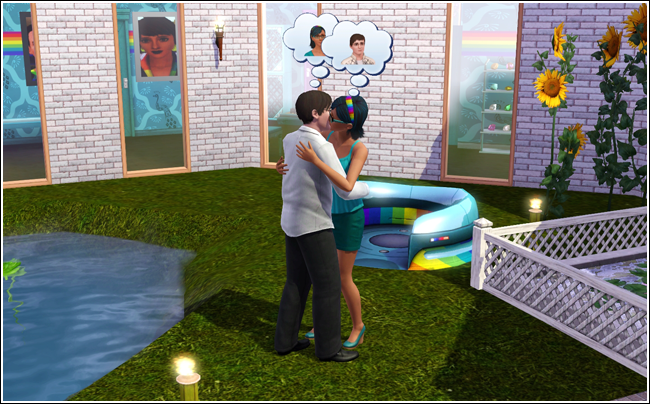 After the private wedding, they did some autonomous romancing too, which was cute :)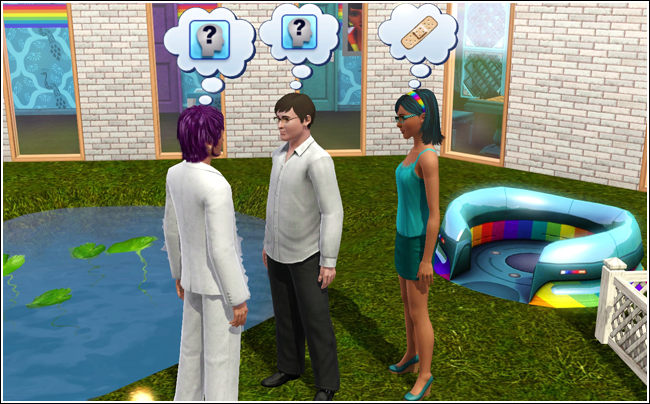 Coke: Hey, we both have no clue!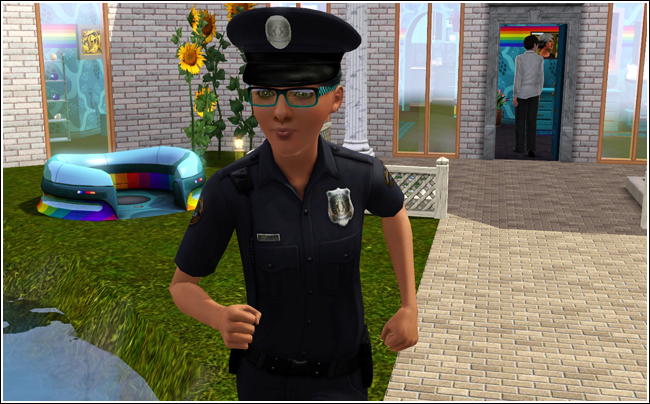 Oh yeah, I already forgot that she's on the same path as Squirtle.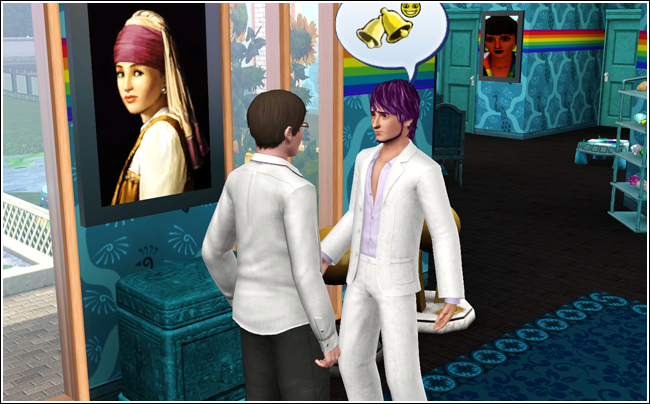 Coke: Congrats, man. I'm getting married too in a generation or so.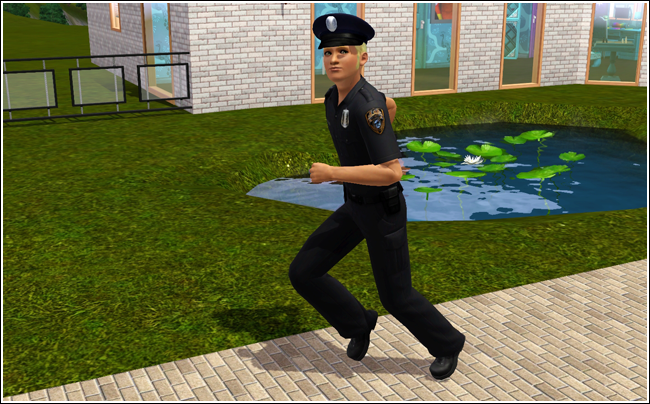 And then Squirtle joined his sister :)
The police uniform is the second hottest next to the fire-fighter one. It's just a fact.
Now if there was a nice navy officer uniform, that would be some nice competition...
Ahem.. Right.
I've said too much...
See you in..
Part 2!