Okay so..
I'm still waiting for the Awesomemod update,
but I had some 60 pictures already ready from before AMB.
So here they are as a small update :)
Enjoy!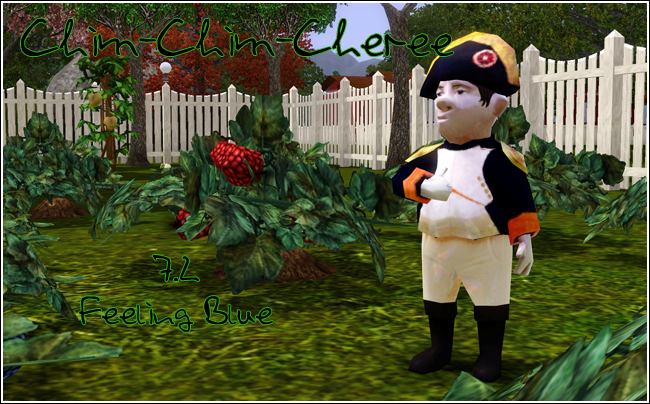 I'm having trouble thinking up chapter names.. so they come out generic to say the least.
Spike the French magic gnome says hello!
Last time: Pictures vanished and were brought back again. Dionysus grew up to an adult, lavender had a baby girl named Cornflower, to match Sorrel and Di's daughter Blueberry. Seona reached her LTW and Sorrel and Lav both got pregnant a second time!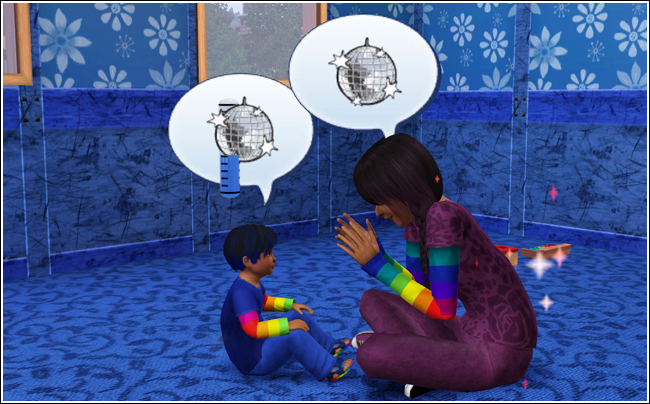 Corny: Disco!
Lav: YAY! Disco ball!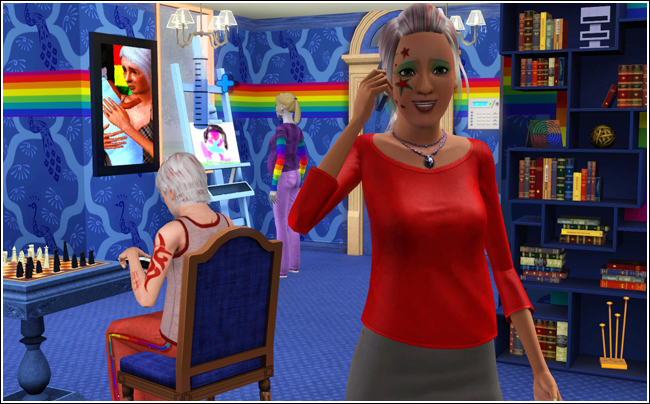 Seona: what? Yes, I'm sure I'd like to retire a week after my promotion to the position, isn't that normal?
I still love this sim..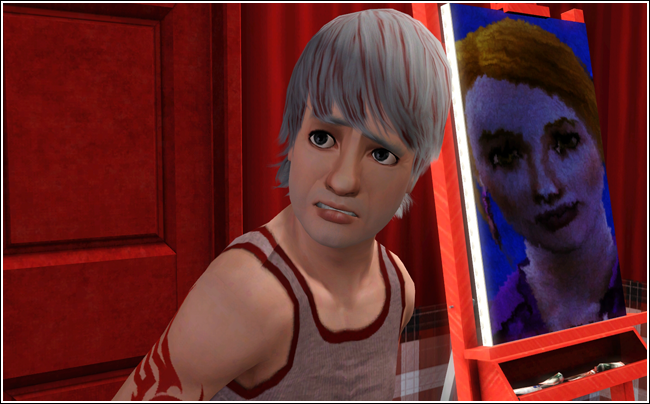 Standby: Is it because of the crazy little fairy on my shoulder? He scares me!
Poor old man is still crazy. Don't judge him, he was born that way :)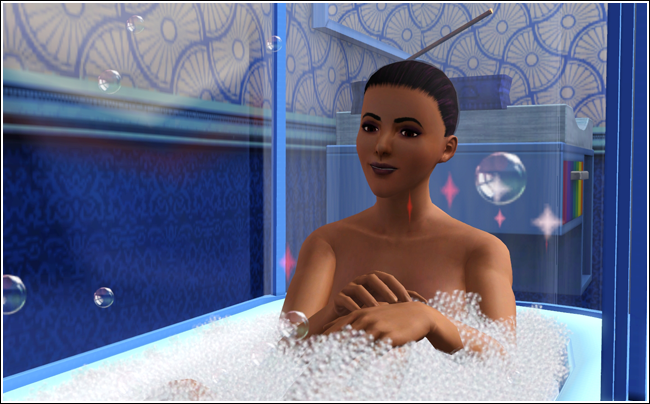 Lavender is so beautiful. I have a girl crush on her.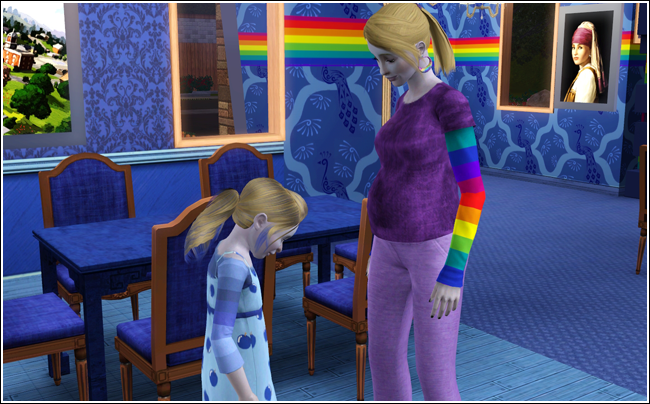 Sorrel: it's okay sweetie, you don't have to watch another childbirth after that last time with auntie Lav.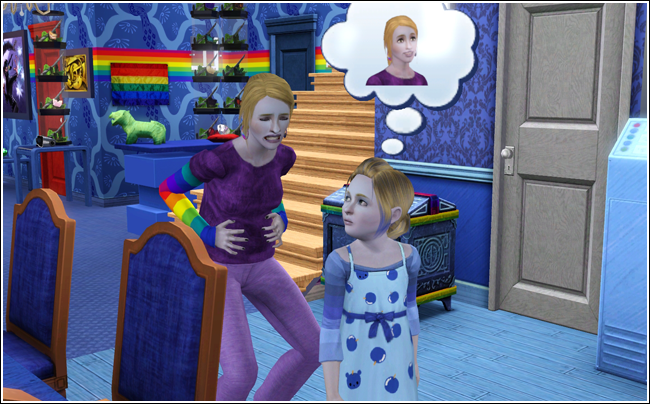 Sorrel: Oh crap.. I think it's coming!!
Berry: You promised!
Sorrel: Dionysus!!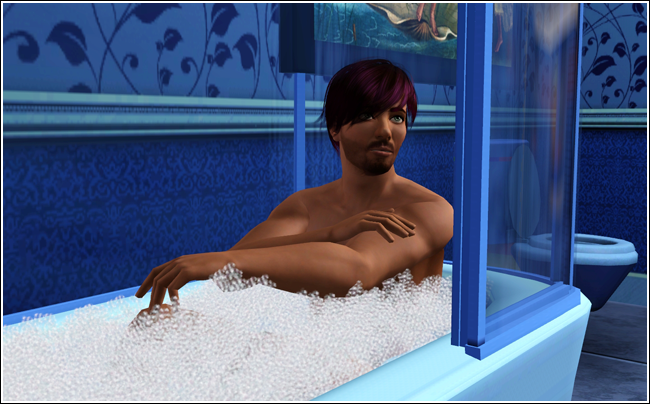 Di: I'll be right there, honey!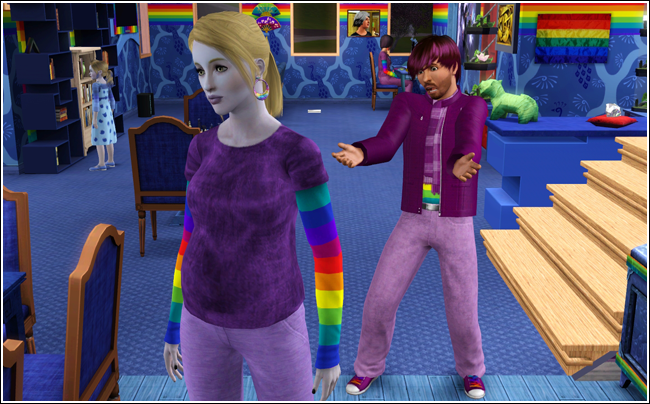 Di: Ah! The baby is coming!!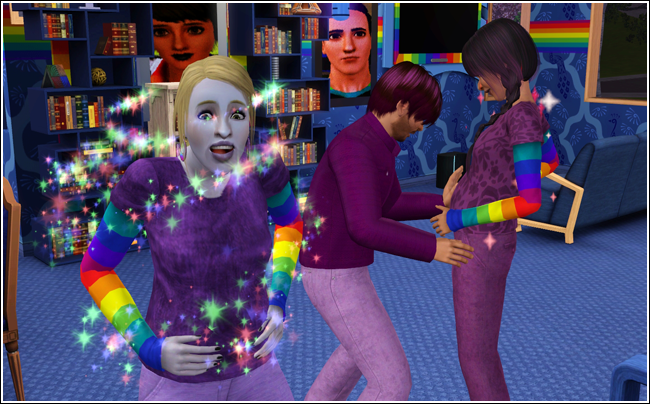 Di: Ahw, hey sis and her baby. Hello little one, I'm gonna be your uncle!
Sorrel: Here it is!!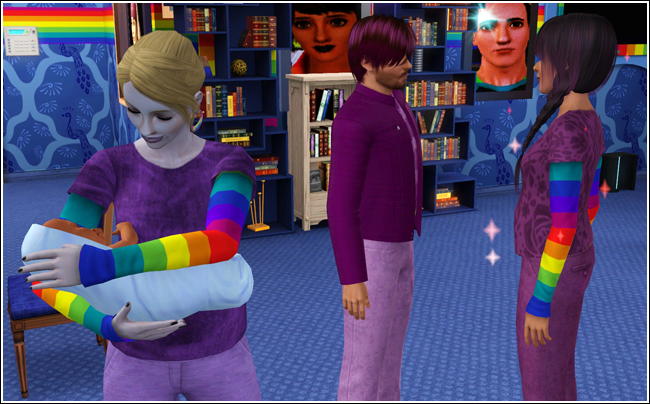 Sorrel: It's a boy!
BOY! Sorrel and Di have one each :)
He's named Blue Jay.
Blue Jay is a beautiful, beautiful bird. Will this boy be as handsome as his bird counterpart?
Blue Jay is Easily Impressed and Loves the Outdoors.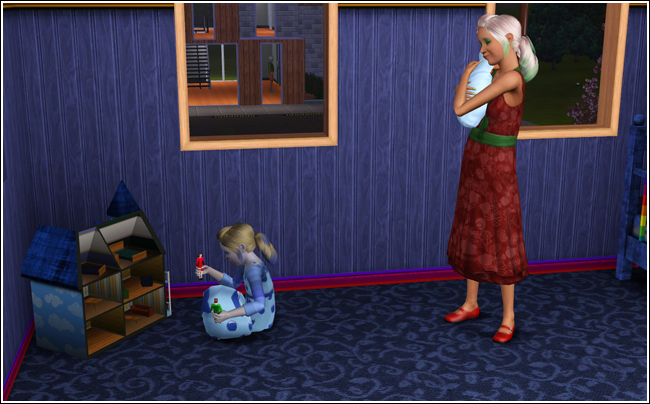 Seona quickly finds her grandson :)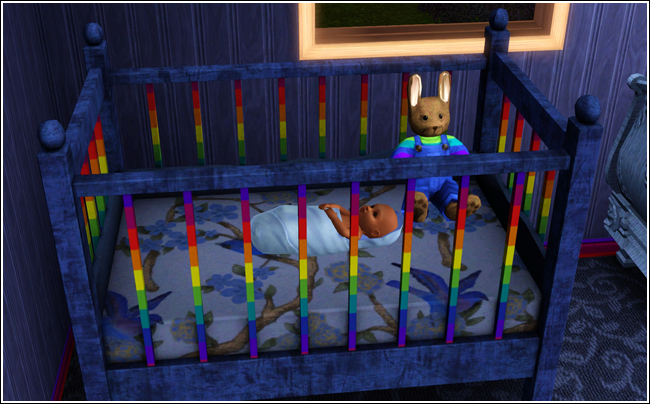 It's only appropriate this baby gets a crib with blue birds on it :)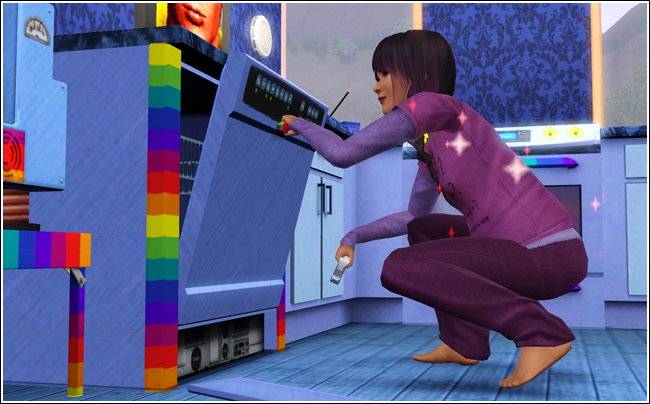 Pregnant and barefoot but still handy this heiress of ours!
Lav: It's a dangerous job, but someone's gotta do it :)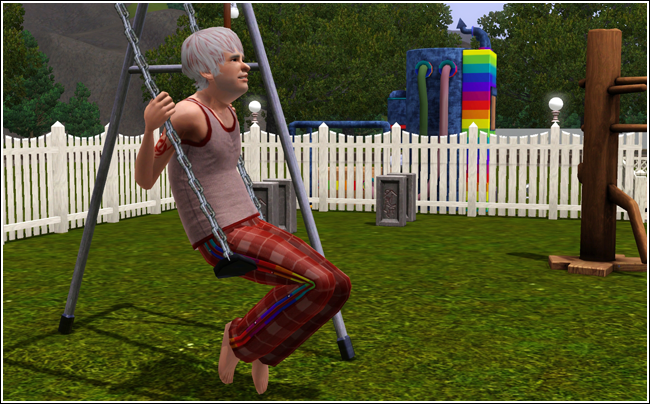 Well, it's just a cute picture of what Bee does these days. Relaxes.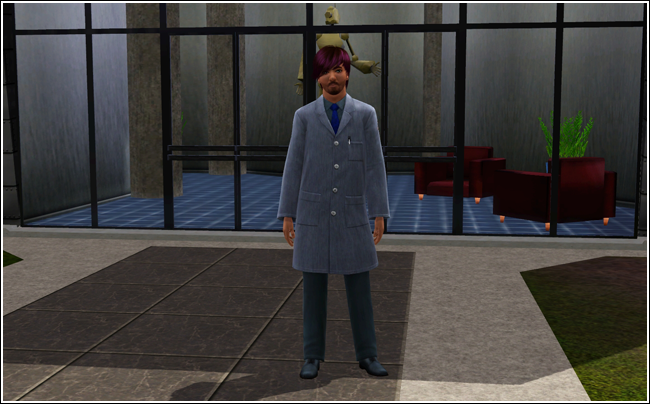 Wait wait..
Di: What?
Did you..? :D
Di: Yeah, I'm a creature-robot cross breeder.
Another LTW completed! Woot!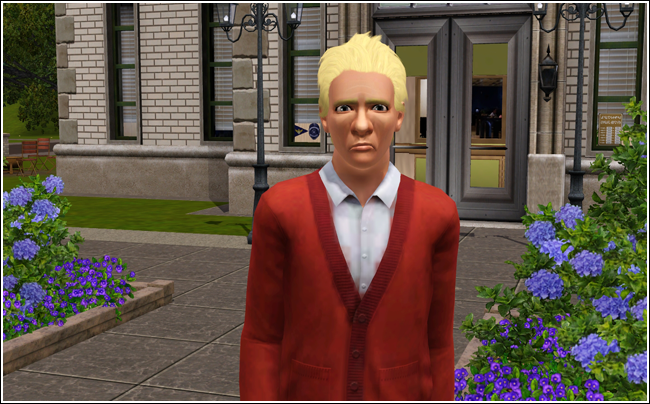 Ahw, it's you Aldric!
You know you wouldn't be so unhappy if you came out.
Aldric: I'm not gay!
He needs to make peace with himself.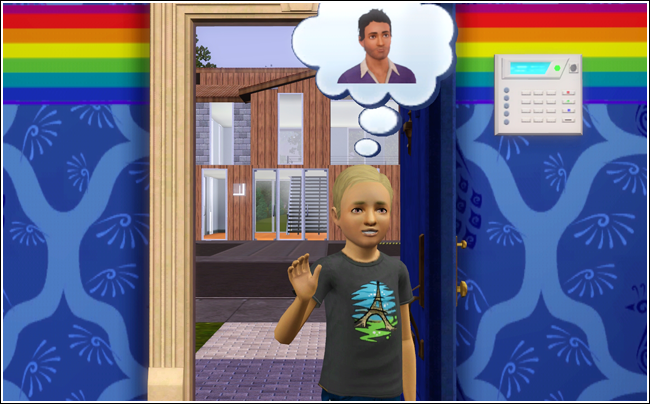 Frederick: HI DAD.
wait..
He's yellow! And he's SO CUTE and puddingy!
Since his visit I've received news that his mother, Evan's ex-wife got married :) It's a win-win!
Frederick also has an older sister named Star :)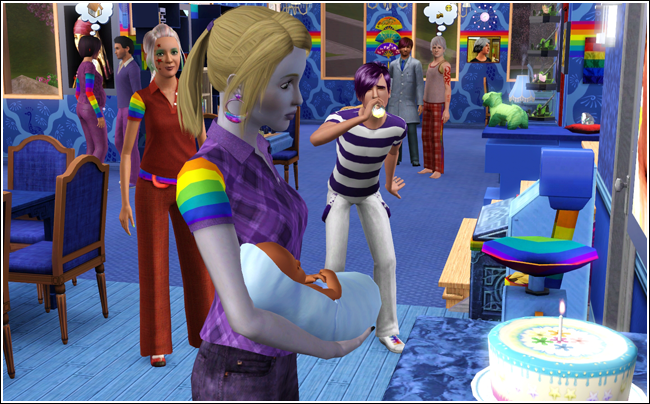 Oh hey, it's Jay's birthday!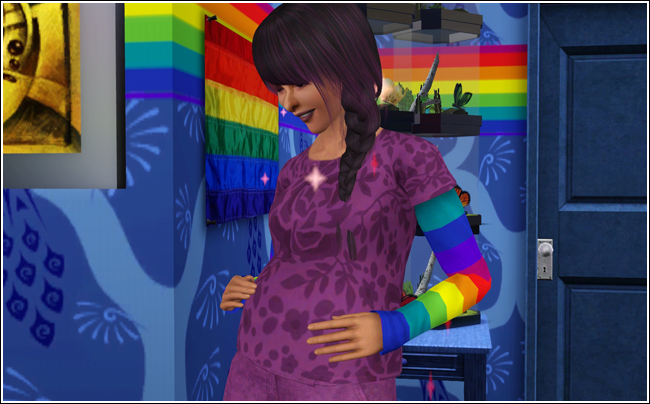 Lav: You'll be here soon, baby.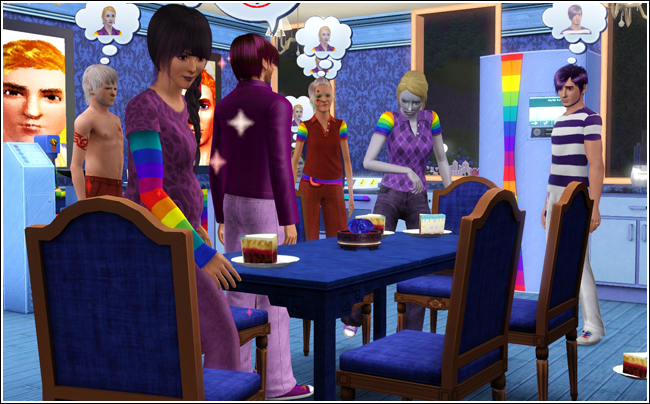 Everyone: Oh Sorrel, what did you do!?
She wet herself..
Sorrel: my baby is growing up! It makes me nervous!
Meanwhile..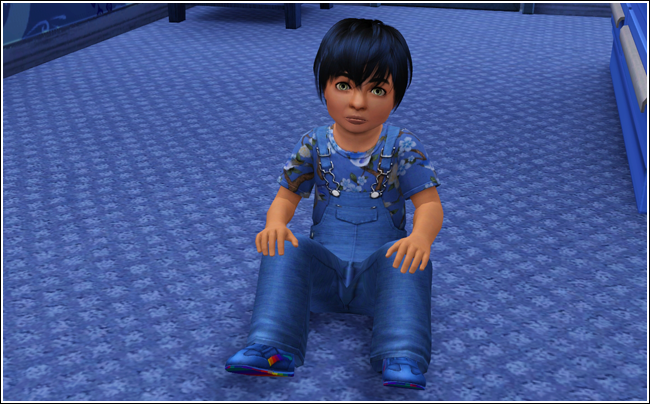 It's Blue Jay!
He got Standby's black hair and Sorrel's eyes.
His sister.. looks amused.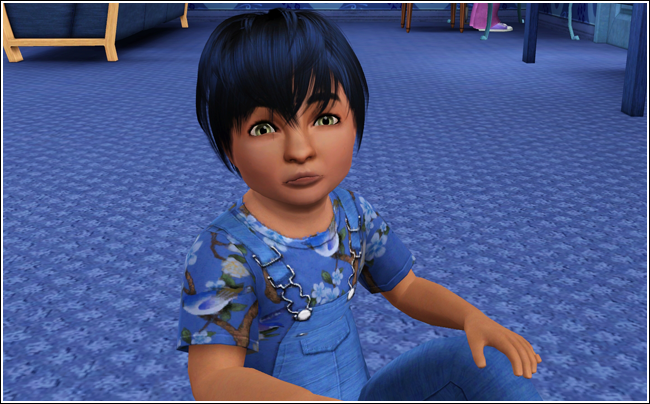 I think he brainwashed her.
Jay: I did it using my cute.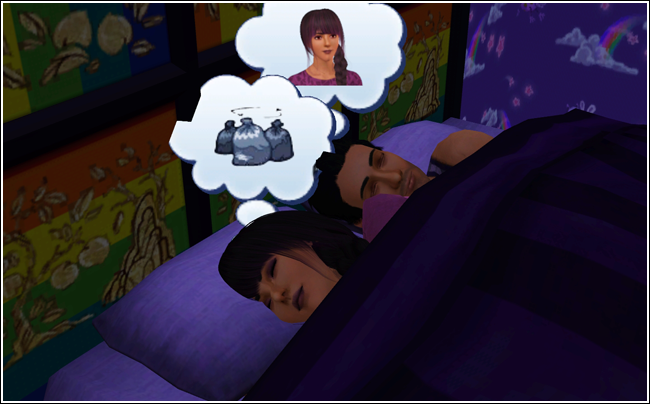 Evan: Lavender <3 <3 <345
Lav: Rubbish!
STOP!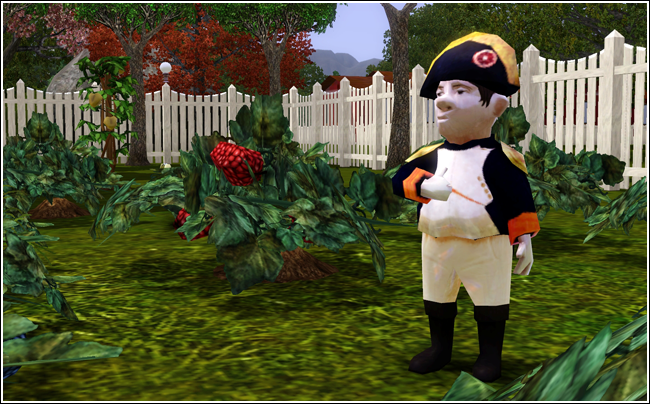 GNOME TIME
!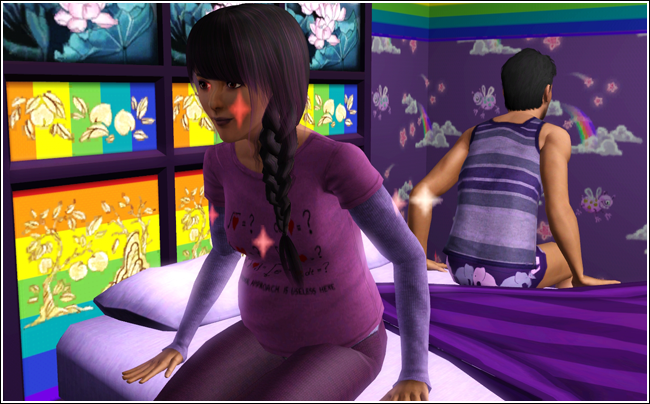 Evan: Why are we waking up honey? It's only 5am!
Lav: It's clearly because..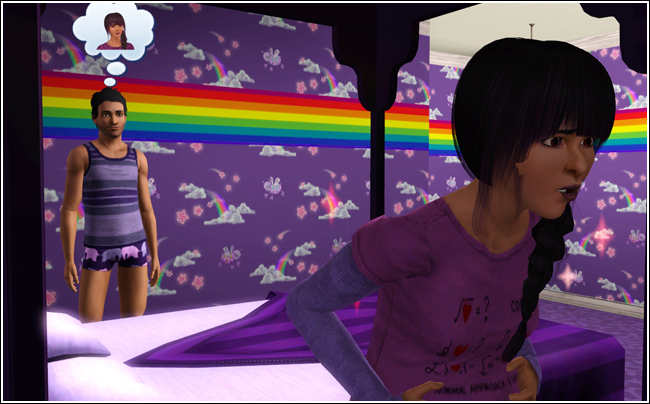 Lav: I'm having our baby!
Evan: Lavender..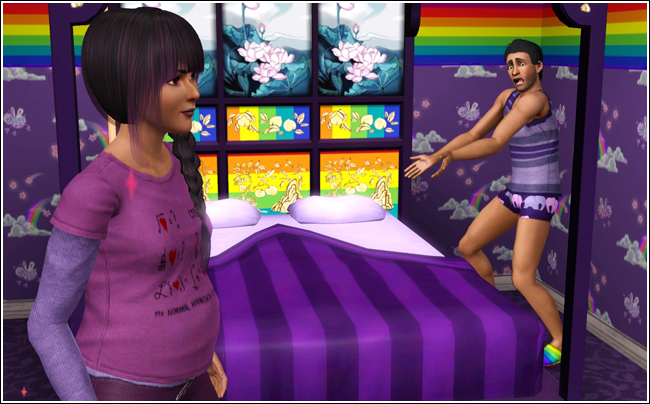 Evan: Oh my goodness! Shouldn't you lay down on the bed? It's much more comfortable!
Lav: nah, I can do this..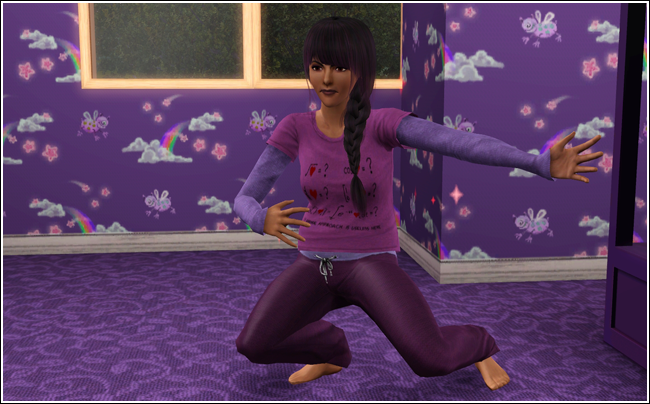 Lav: I can do it using my FIERCE LABOUR SKILLS!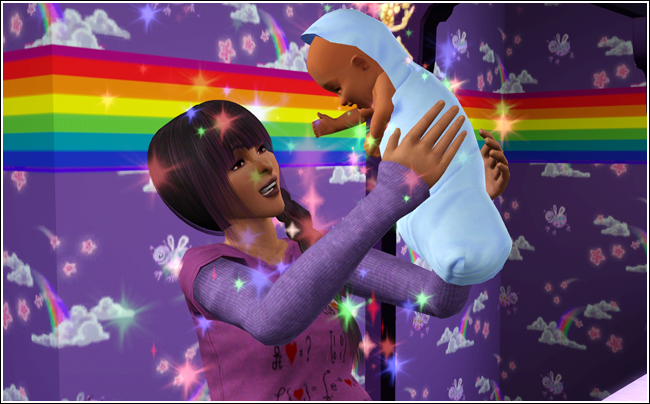 Lav: It's also a boy! Just like Di's!
This baby is named Denim!
Denim is Artistic and a Couch Potato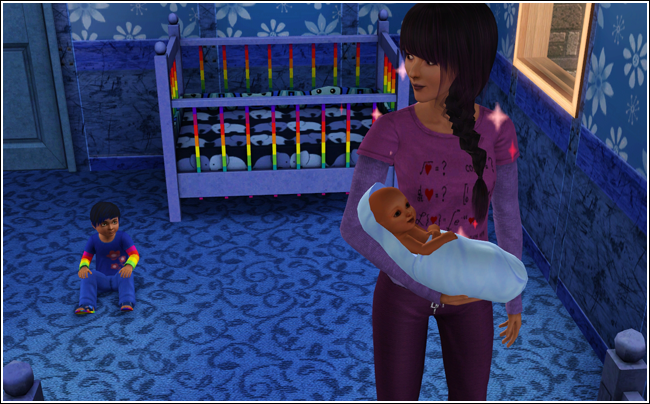 Corny: What. Is. THAT?
Lav: That's your little brother!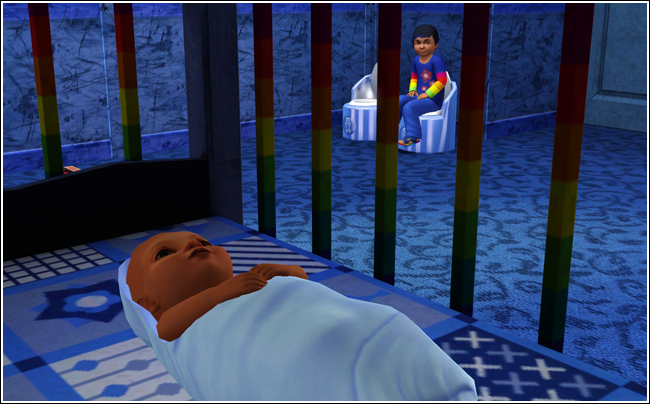 Corny: I...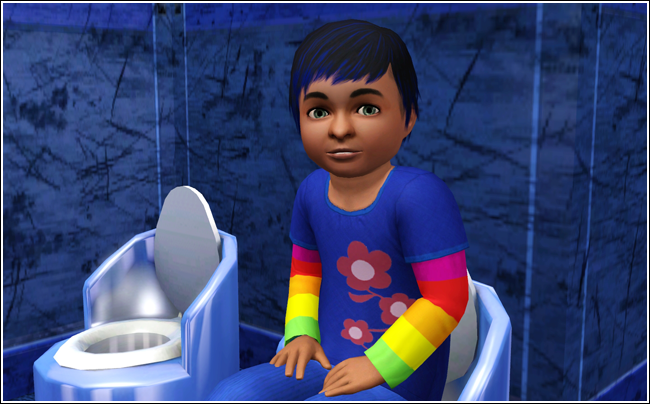 Corny: I. LOVE. Brother!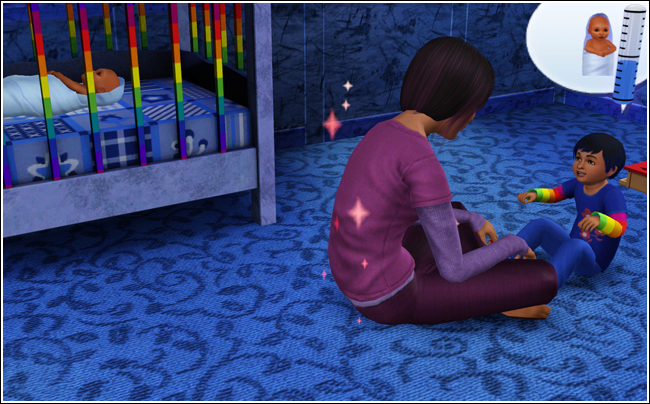 Corny: Can we keep brother?!
Lav: Lol, yeah we have to. He's apart of the family now :)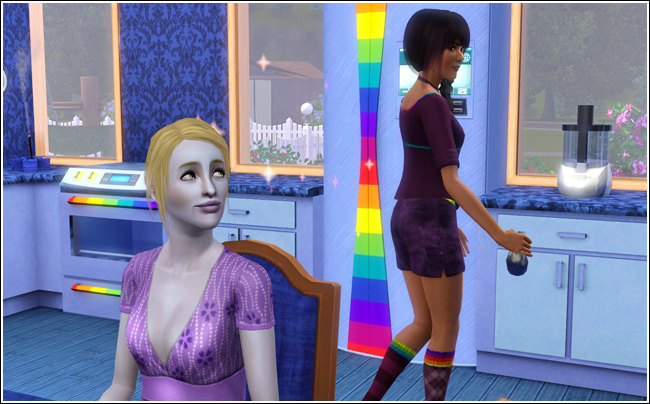 Sorrel: Congrats on your baby. He's lovely.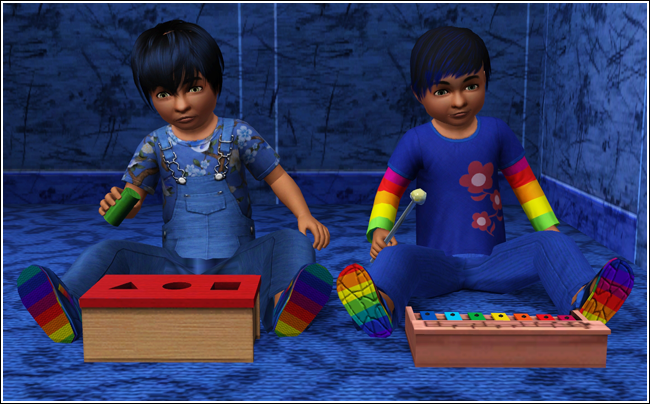 meanwhile.. Blue Jay and Cornflower enjoy some time together apart, while playing with their respective toys :)
Look how different they look!
This is AWESOME.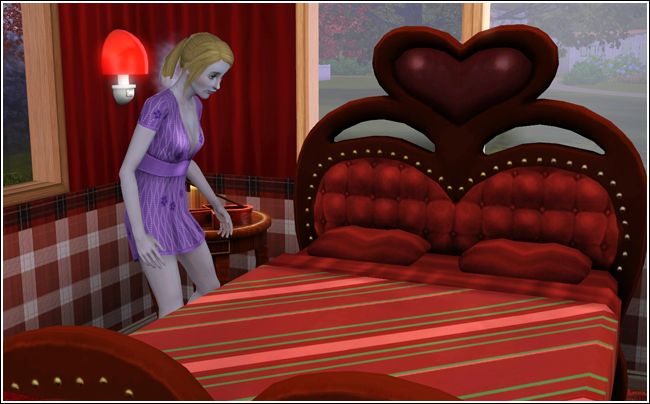 I'm convinced that Sorrel has a hidden neat trait. She is ALWAYS making SeeBee's bed! Or.. she's just trying to please the heirs.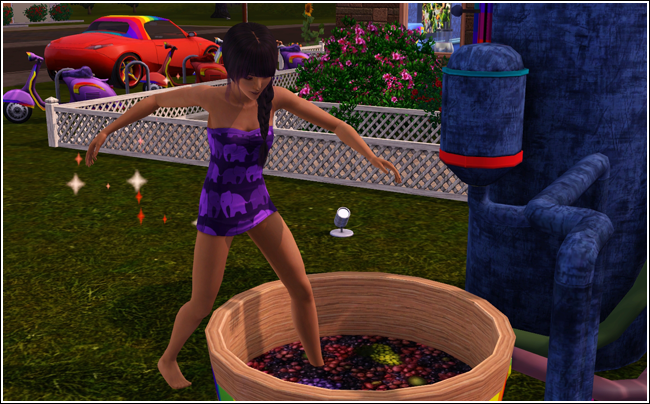 It's been a while since we made some wine.
Do you like her swimwear? :D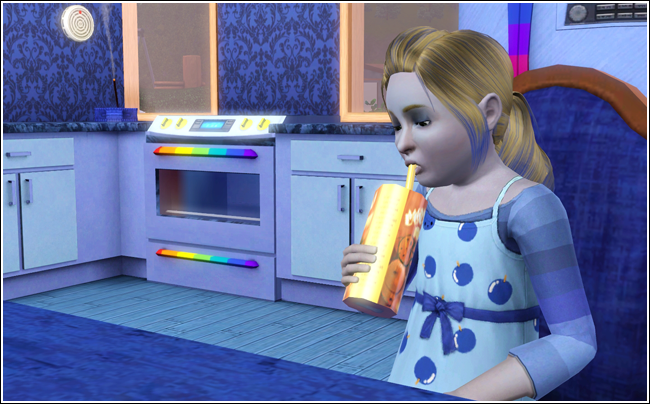 Berry: This juice fills me up with EVIL.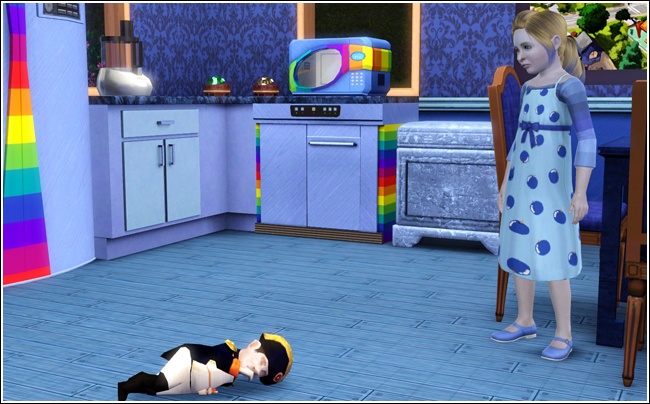 Berry: I see you there Spike. I see you and I HATE you.
Berry *KICK*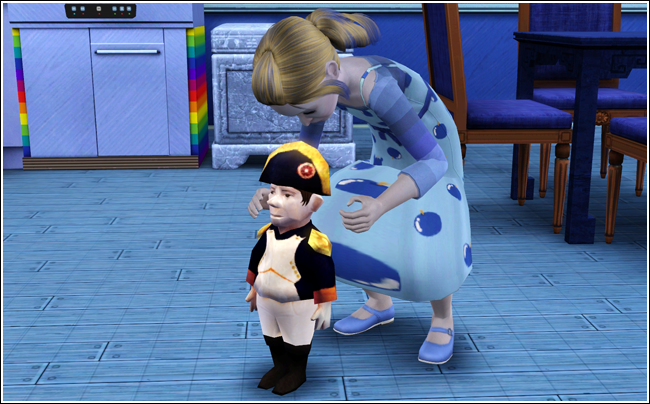 Berry: I'm going to convince everyone that you faked that injury.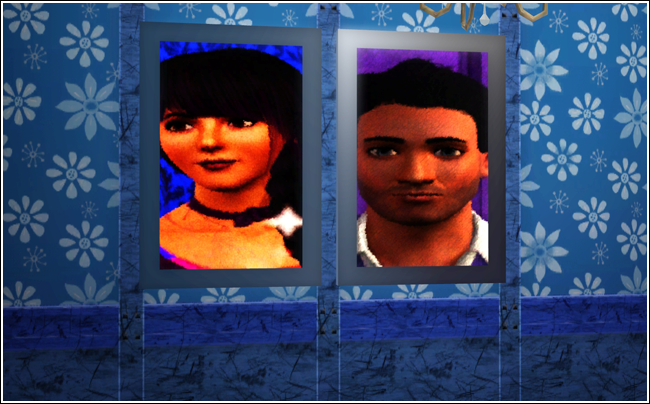 Oh hello there.
I put all paintings up in the house as opposed to in the basement. The graves aren't there anyway so.. might as well see the portraits around more often :)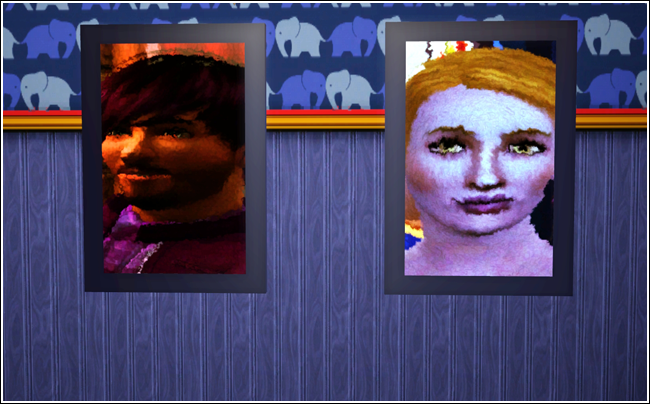 Dirrel's portraits aren't nearly as good as The Vanders :P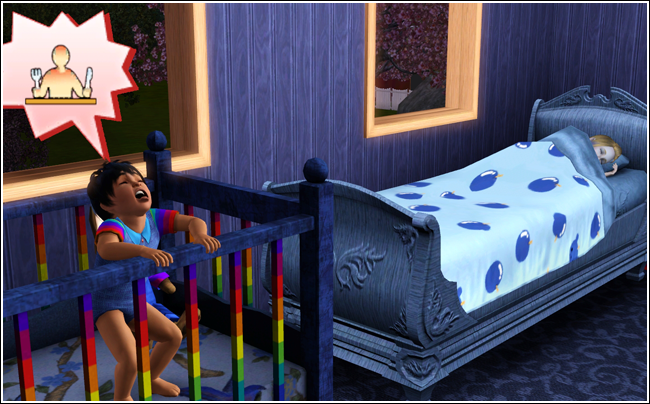 Jay: HUNGRY!!
Ah, the downside of making them share rooms.
Also I noticed that both of Dirrel's kids' names start with Blue and The Vanders' don't.
So if you ever get confused.. there's the theme. Unintended but a theme none the less!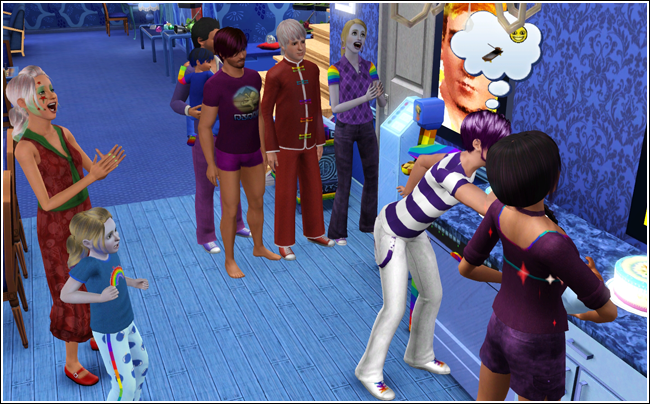 And now it;'s Denim's birthday!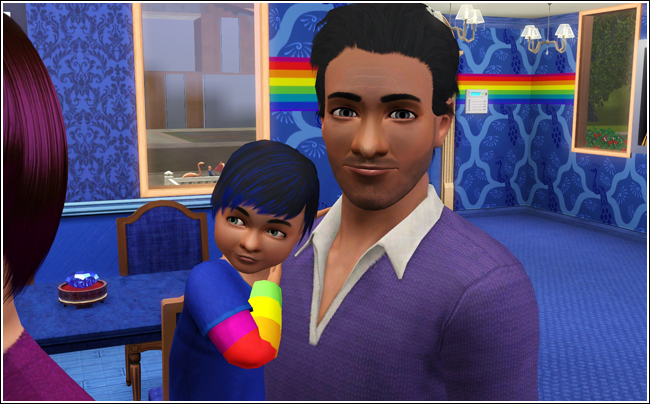 As well as Cornflower's!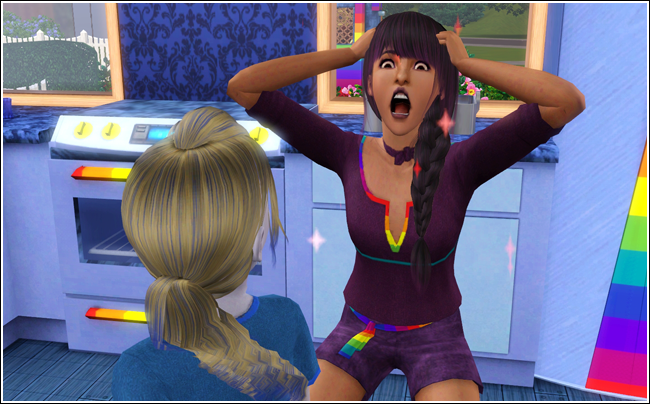 Lav: She's looking at me funny!
Berry: What's wrong with you?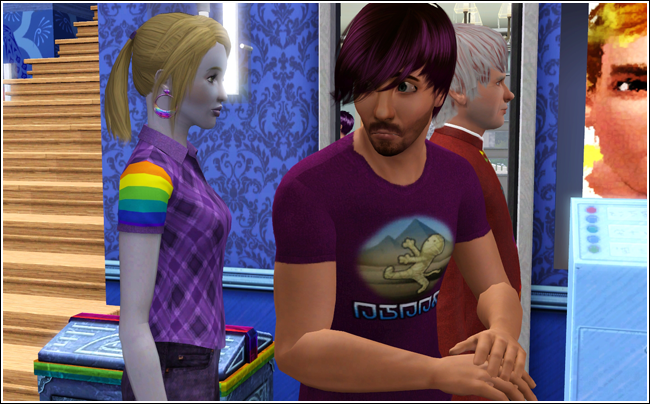 Di: I think I forgot to check the sink! what if it explodes and floods us while we're having a party!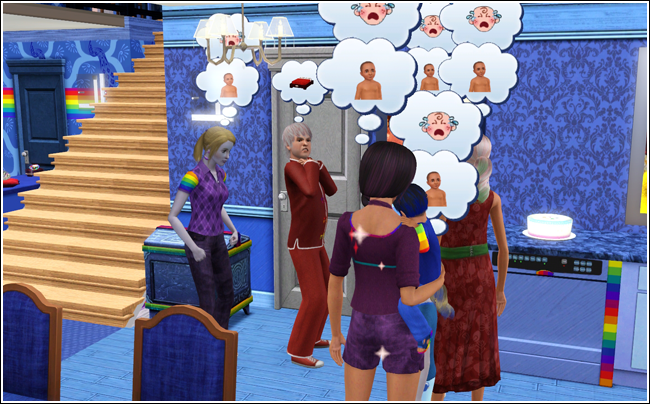 Aaand the baby is crying.
Bee: I'm going to kill myself if he doesn't shut up!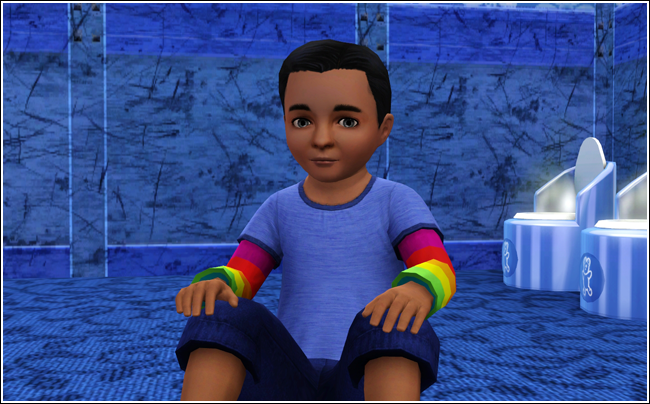 Here's Denim!
He has Lavender's hair and Evan's eyes :)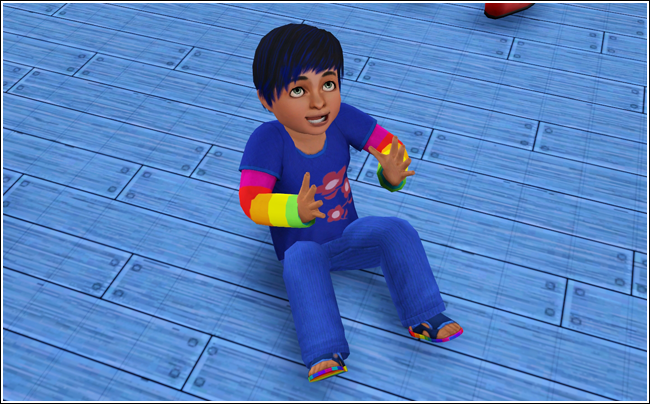 Corny: My turn! :D
She's cute..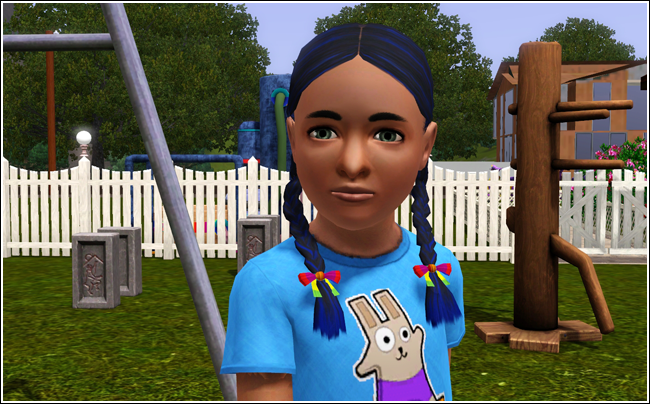 ...Yup.
Corny grew up Loving the Outdoors, like her brother.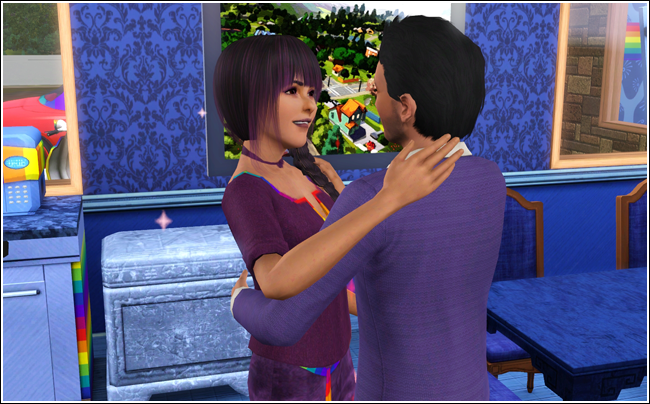 The Vanders are happy that their kids are so sweet.
They are by far my favourites over Di and Sorrel.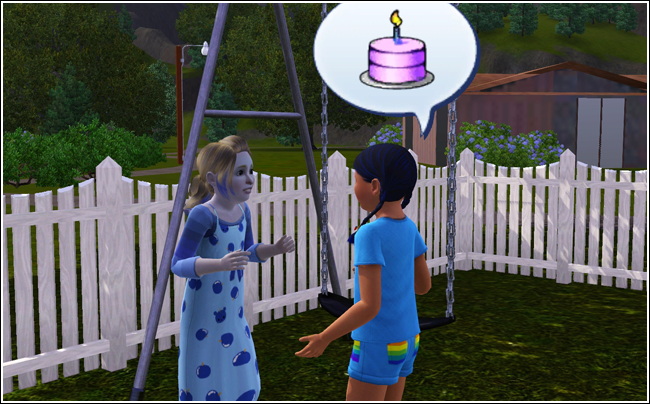 Corny: It was my birthday today!
Berry; No way! That's awesome! Let's swing!!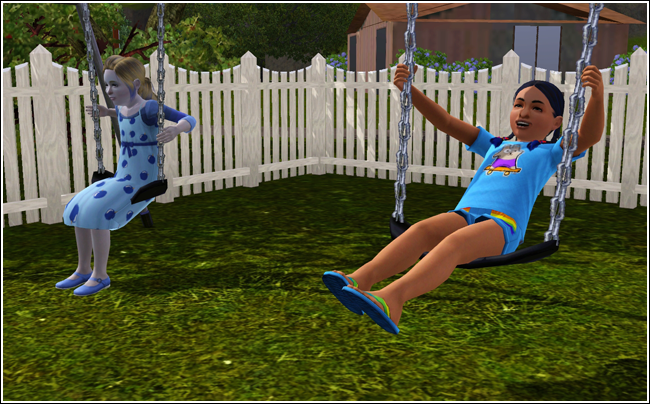 And so they did!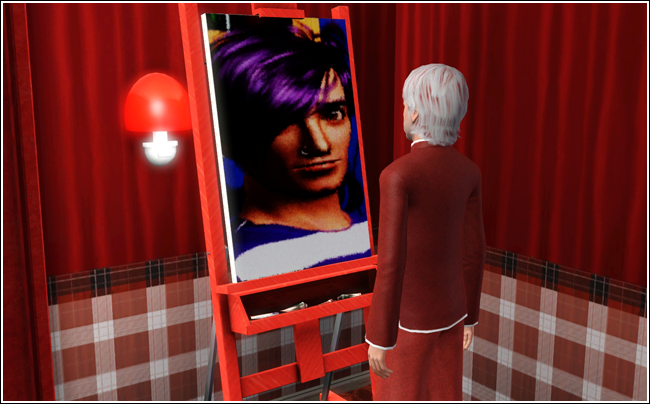 Guess who got a new portrait! It's Coke! I like this one better!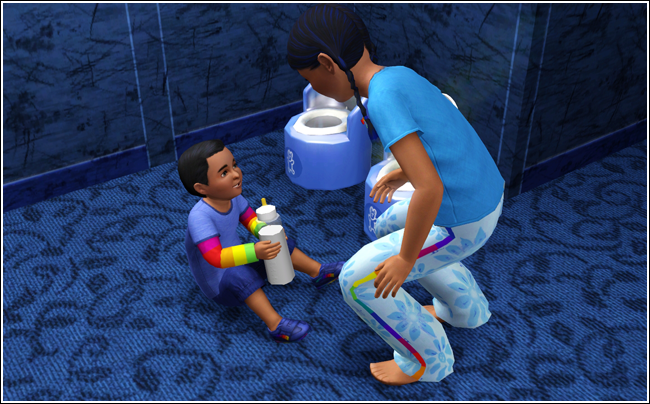 Corny: here brother, have a bottle!
Denim: Fanks!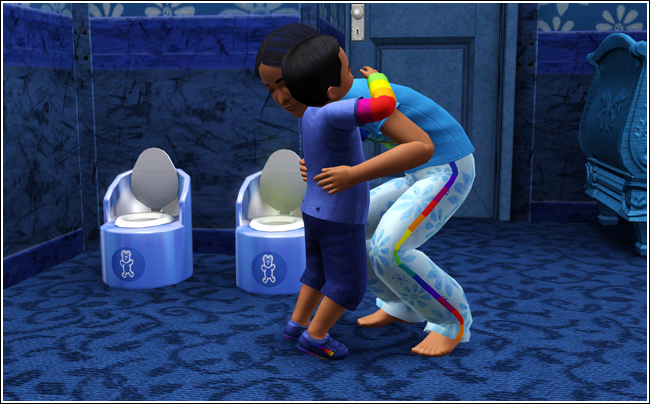 Denim: Wuv!
Corny: I love you too!
That's all there is!
Next time: Stuff happens! Ooh!
Thank you!