Welcome! Before I begin, the first chapters are out of bandwidth again, so no point in going to check them out. They'll be back on the 18th as usual. And now!
Lovely cover, if you were to ask my opinion.
Yes, as the new heir, voted by you lovely people, Yellow-Submarine gets the cover! Thanks again for voting everybody!
Here's also the heir portrait/introduction screen who forgot what Sub was like: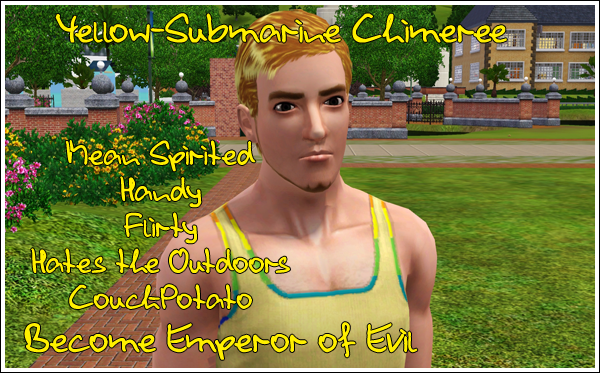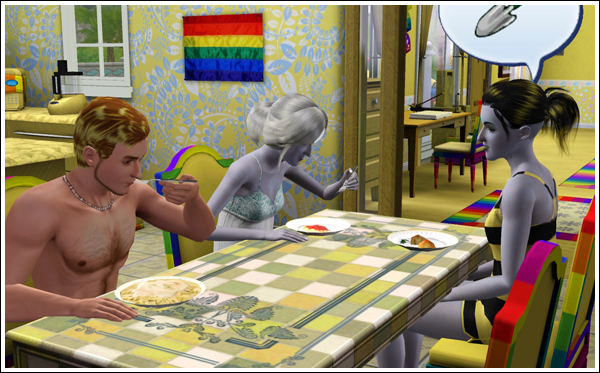 While Jet, the awesome cook, is still alive everyone gets to eat their favourite food for breakfast.
Yeah I mixed up Tabitha's.. it's hot dogs, but eh.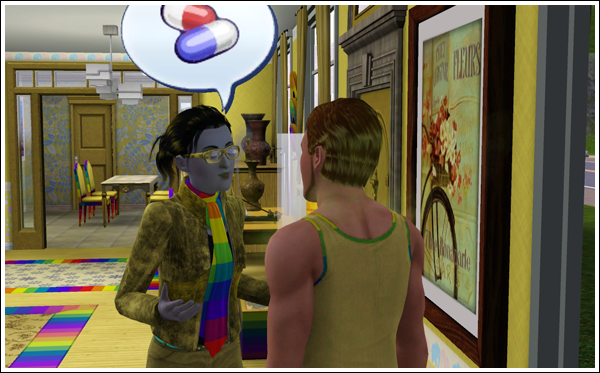 Daffodil: Hey, I have to get some medicine from Egypt to our hospital.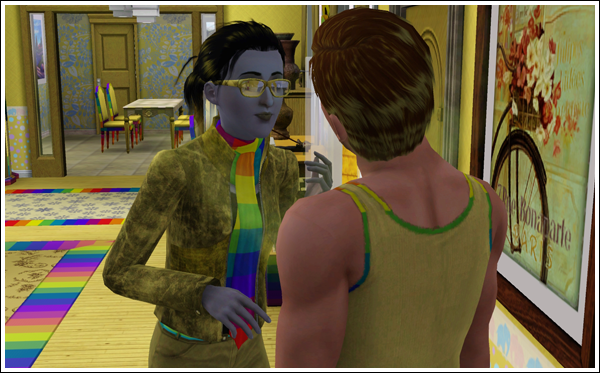 Daffie: I was thinking maybe the three of us could go together!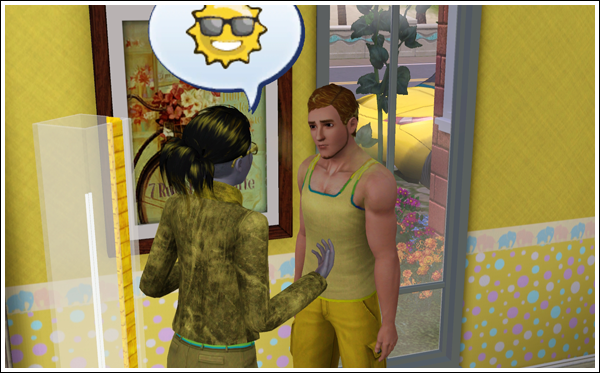 Daffie: We need some sun, once in a while!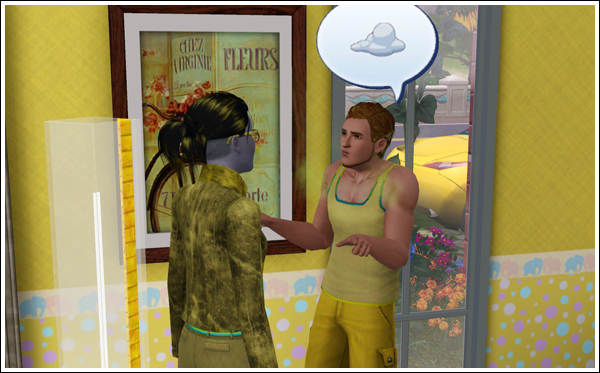 Sub: I agree, I'm sick of these clouds*.
*Let's pretend they live in.. uh.. Scotland! There's no sun there, right?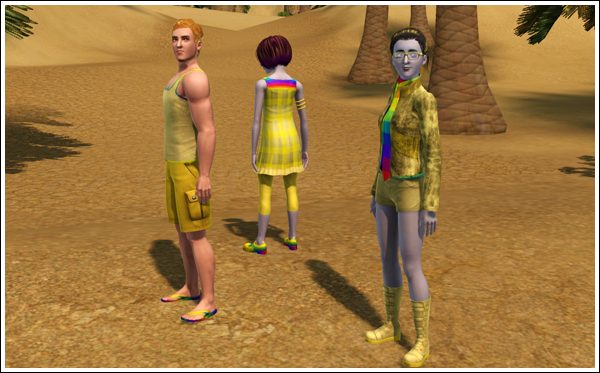 The Yellow-Three!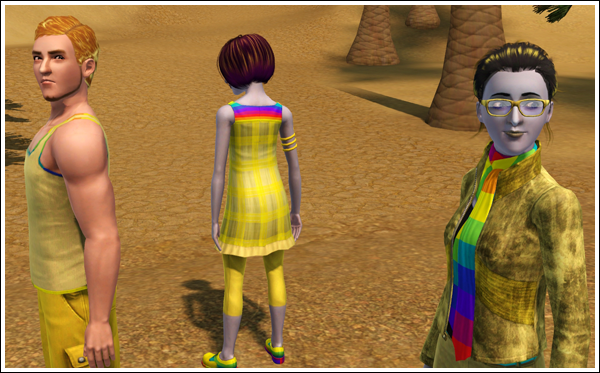 The golden kids!
I love them all, really.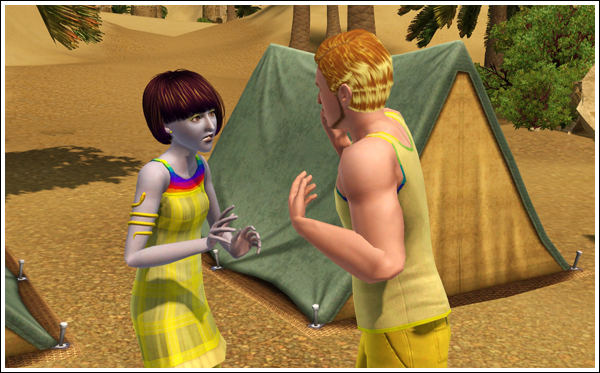 Sub: Don't you love it here!? :D
Sulfur: Why are you talking to me?*
*Sadly it's her only line in the whole chapter. I was sort of going overboard with Submarine.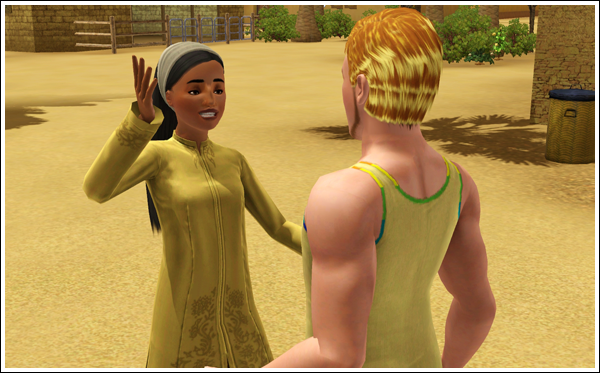 Dunya: Why so blue? Put on a happy face and people will be nicer to you!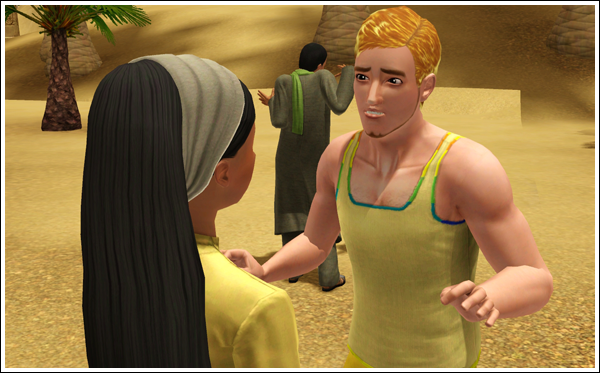 Sub: What?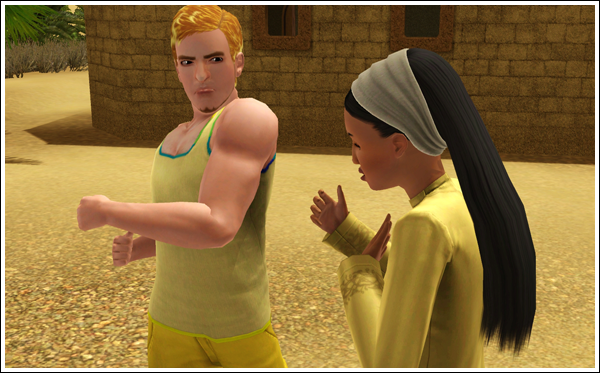 Sub: This
is
my happy face!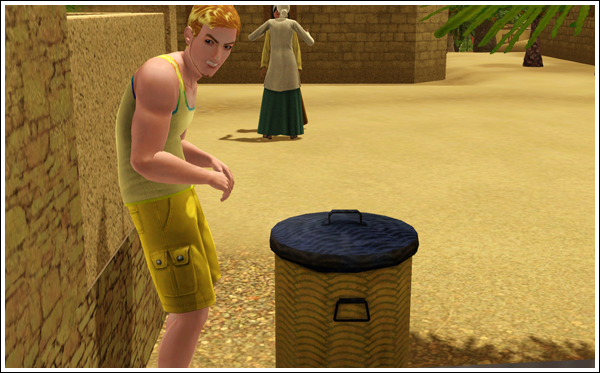 Sub: I'll show her a happy face!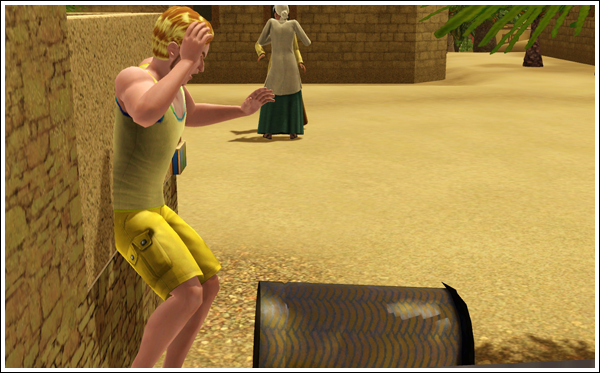 *kick*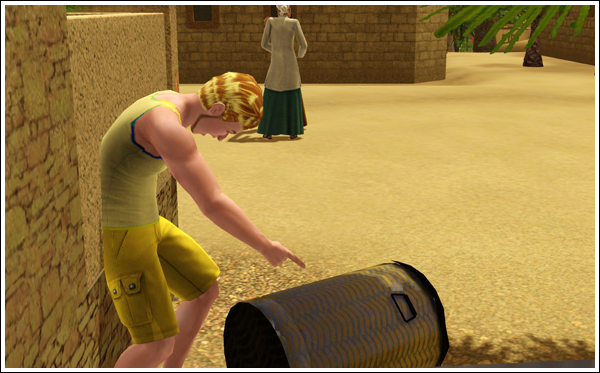 Sub: AHAHAHA!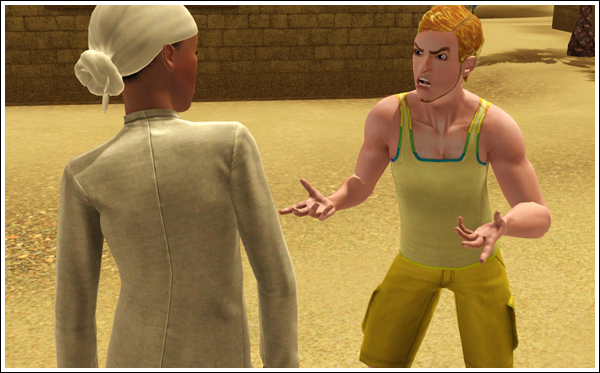 Sub: What's with the rag holding your hair up? I bet you have lice or something! That's disgusting!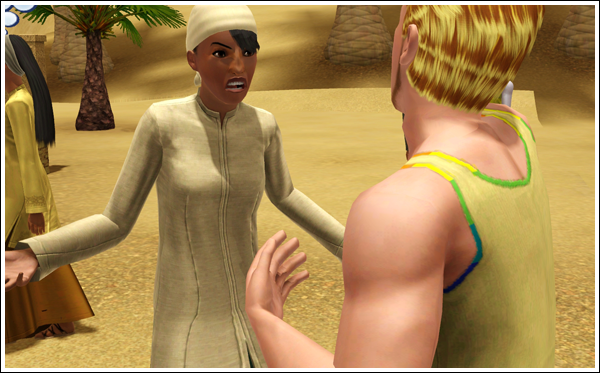 Dalida: RUDE!
Sub: I bet that's all the English you can speak! LOL!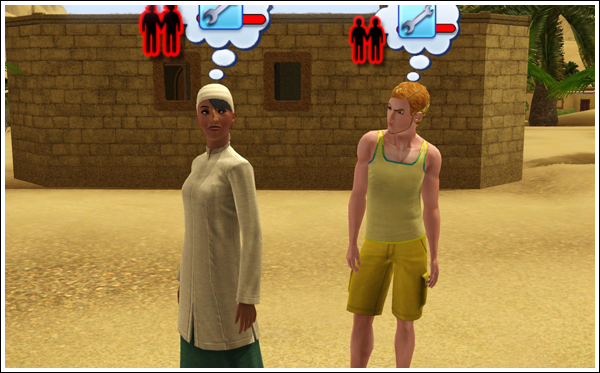 Dalida: Oh he's handy like me, I should give him a call later.
Sub: Great, I meet someone with a common trait and I scare her off.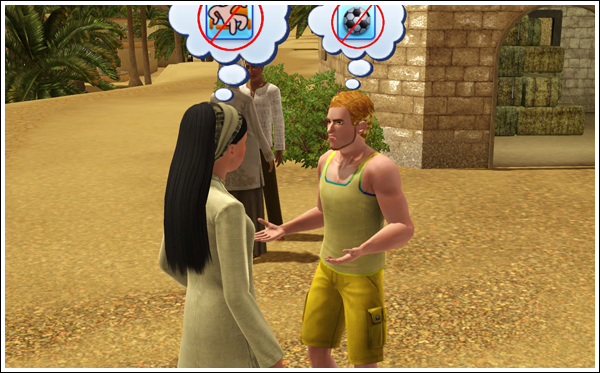 Sub: NOT HERE TOO! You people are corrupting the world!
Nabila: What now?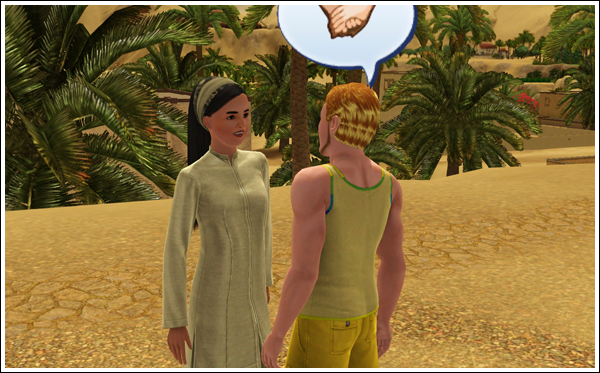 Sub: Hey you're kinda cute.. if you wanna hold hands later, I'd like that..
Nabila: Aww..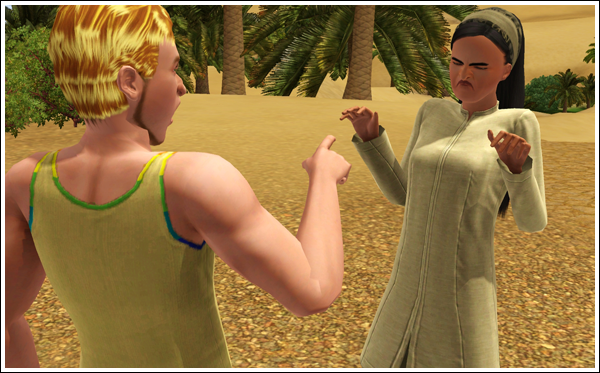 Sub: HAHA. You're totally falling for me, duckface!
Nabila: :(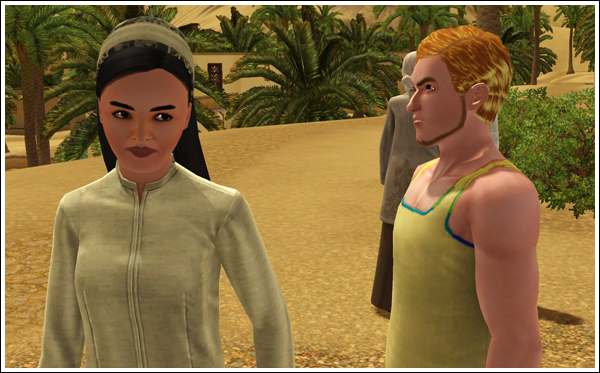 Nabila: Grow up.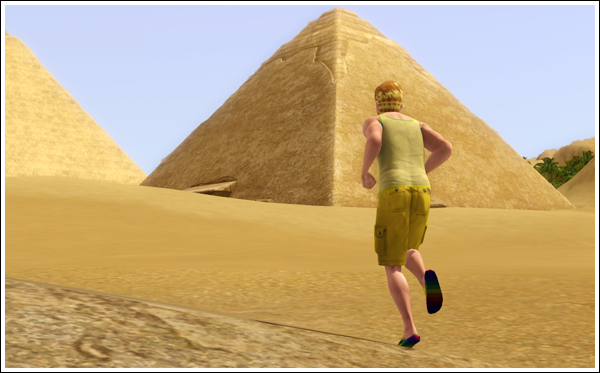 Sub being the heir, gets to go to the pyramids first! Sulfur is off fishing and Daffodil is making friends.
That's a big door.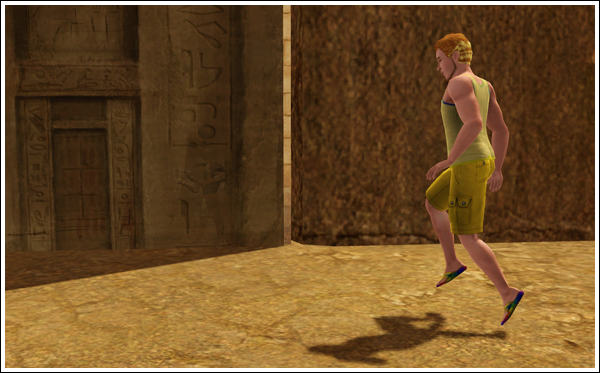 Even bigger!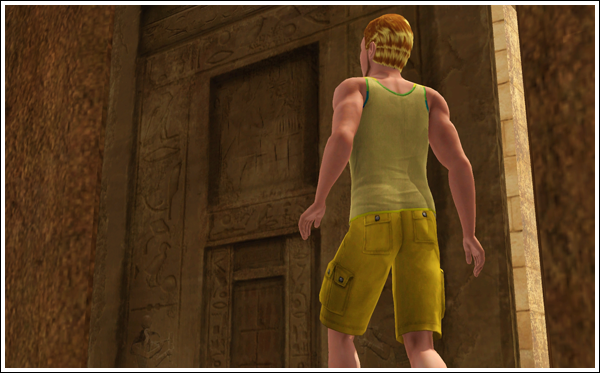 Sub: Ooo!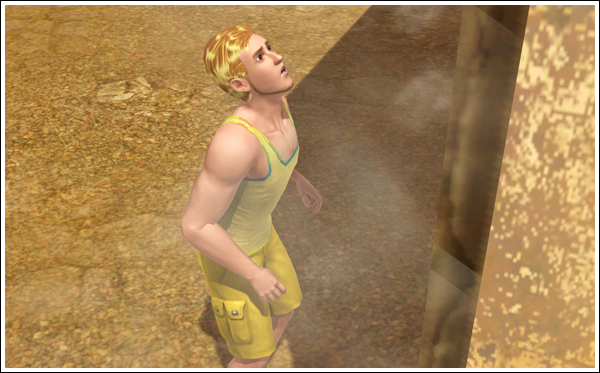 Sub: Ooooo!
No actual exploring footage this time.. sorry if you wanted that.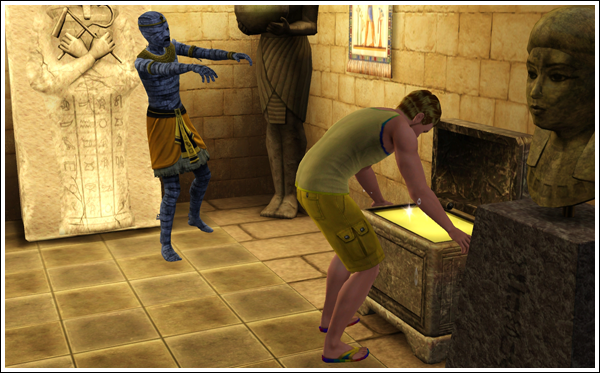 Sub: Mmm.. gold!
Mummy: Mmmmmm..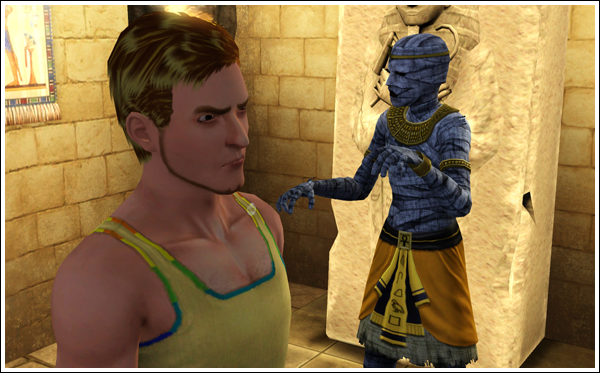 Sub: Whut? Who dares interrupt my exploration?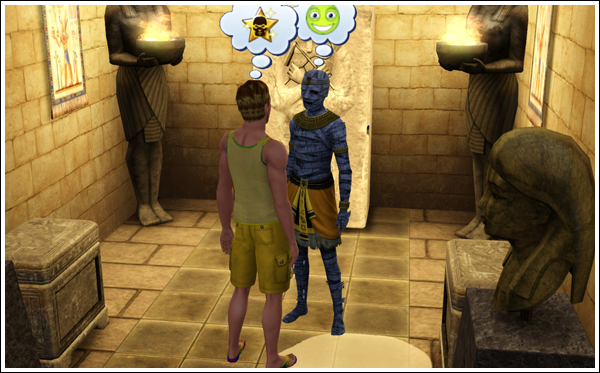 Sub: I'm a criminal, bisnatch!
Mummy: Happy times!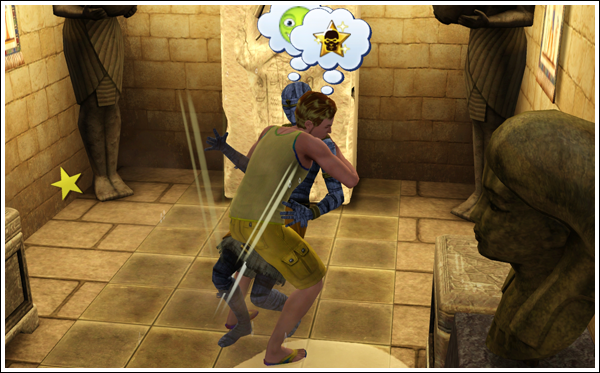 Sub: You're ON!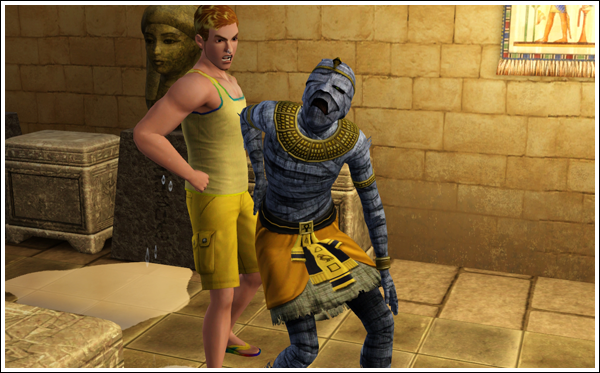 Mummy: AAU!!
Sub: In your bandaged FACE!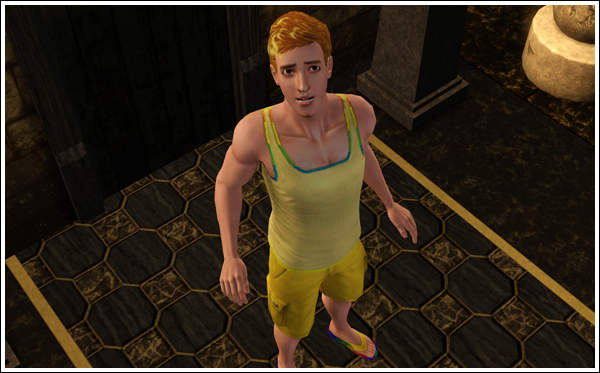 Sub: WOOOOOW.
he did this in every room he went to. So cute.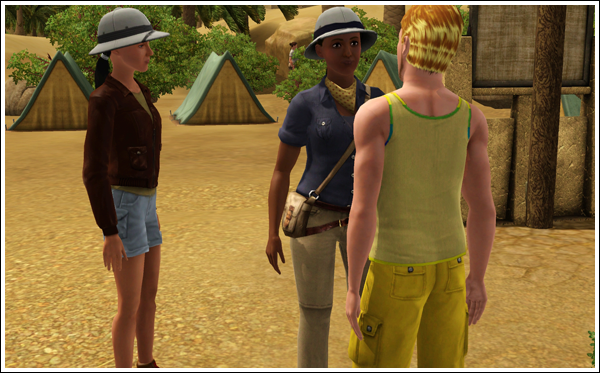 Wow, they're actually cueing up to be insulted by Submarine.
Sub: Wait.. you
don't
want me to be nice to you?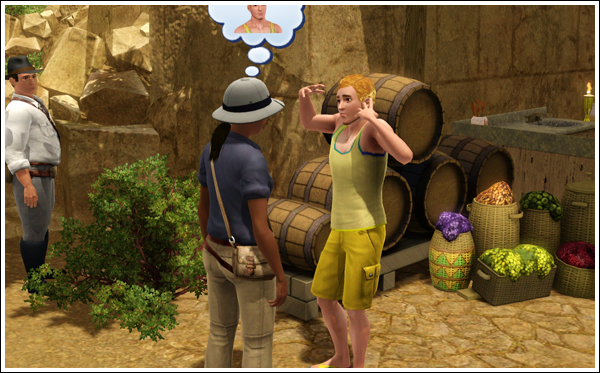 Sub: But I'm the BOMB! Look at my pretty face!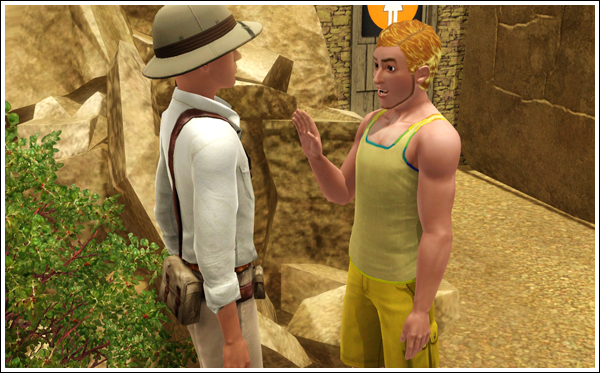 Sub: Oh hai!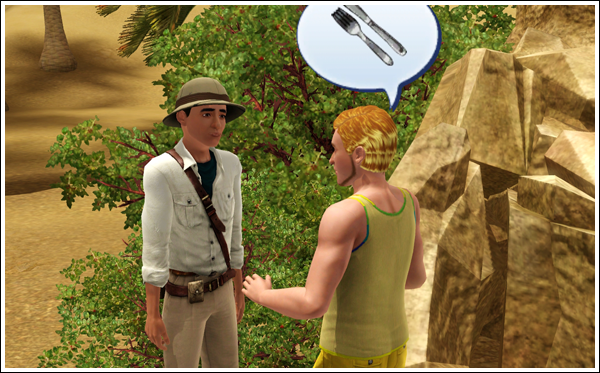 Sub: So, you're from China? We love Chinese food at our home! Dim Sum? My sister's favourite food ever!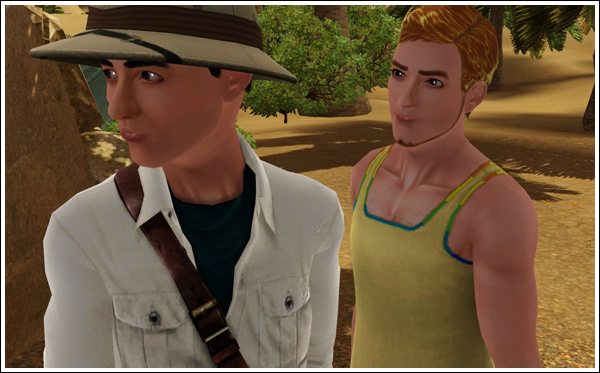 Xiu Yi: Uhm, look, I gotta go.
Sub: Waait!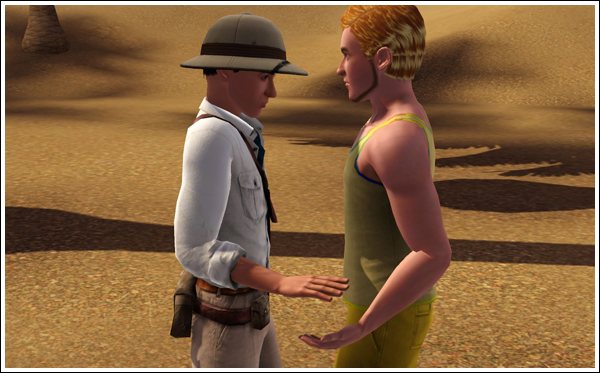 Xiu Yi: Uhm.. let go of my hand.
Sub: Oh sorry. How about..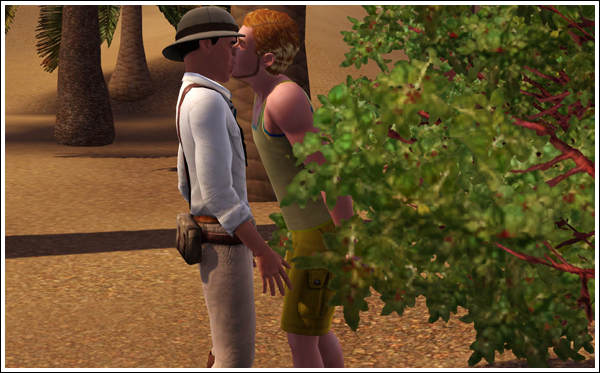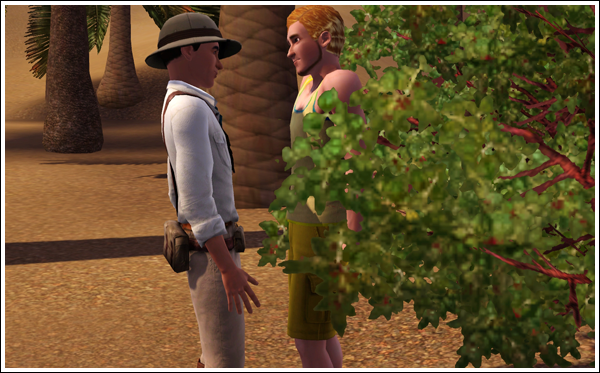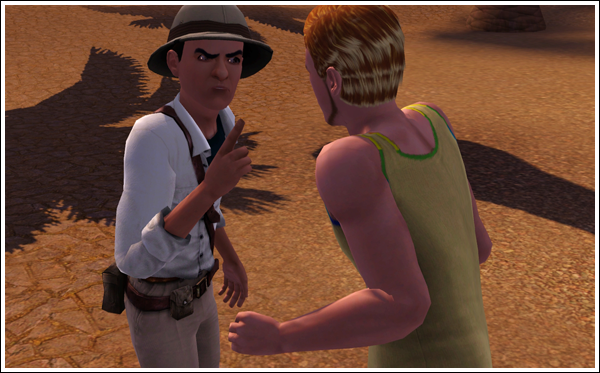 Xiu Yi: Get the
F
away from me!
Sorry for harsh letters :P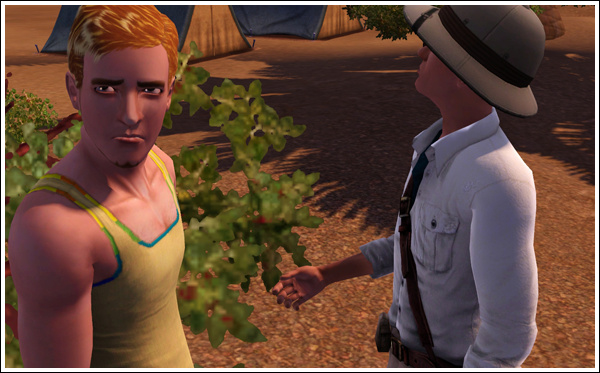 Sub: Awesome. My life sucks.
Hey, at least nobody knows you here, and you're leaving in a day.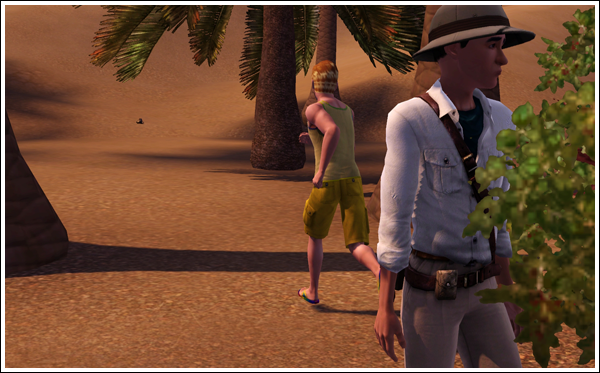 Sub: I'll just go get that mummitonium from over there.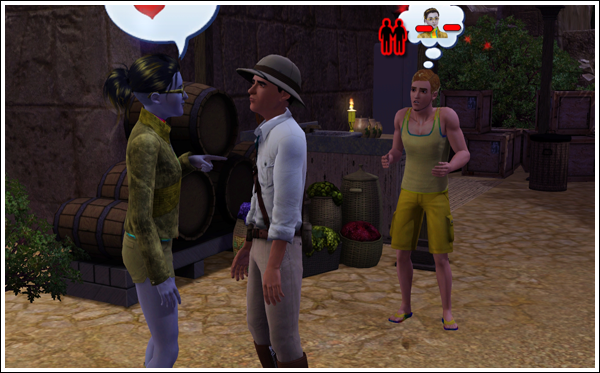 Sub: Noooooo...oooo!
Sub: Why is this happening to me!?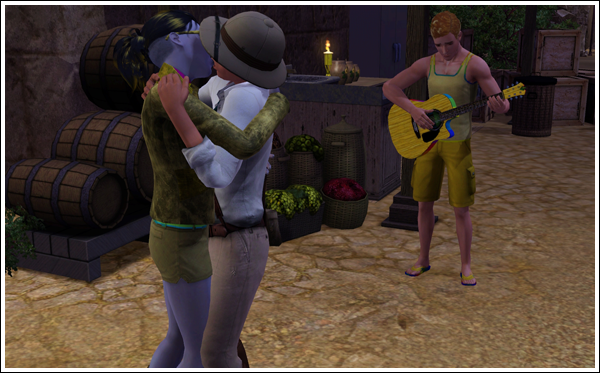 Sub: *sigh*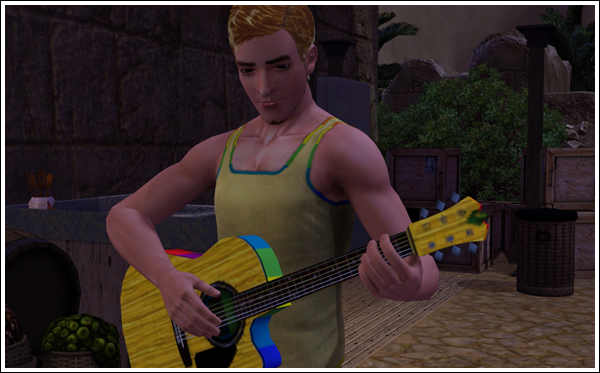 Sub: At least I still have my guitar.. not that I'm very good at it.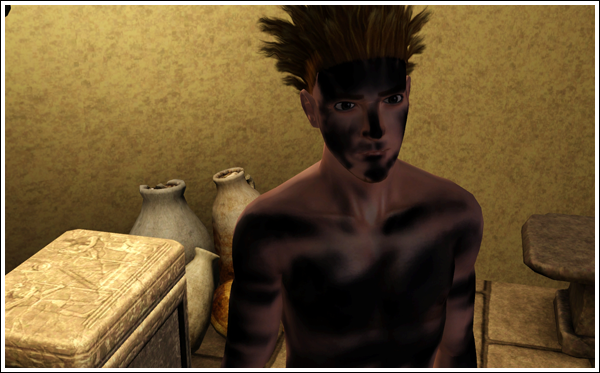 And this is how we leave Egypt: Singed and possibly stuck in a small room.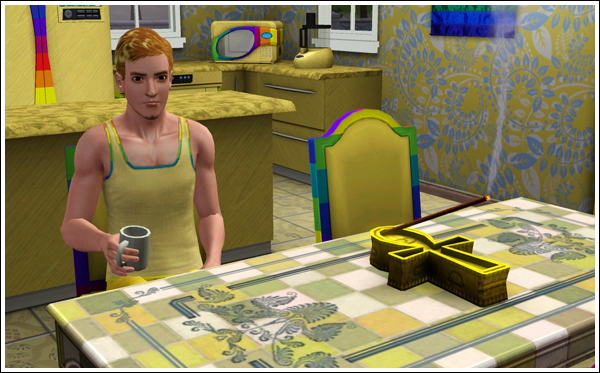 Someone looks thoughtful.
Sub: Meh.. good to be home.
Sub: Mine and Daffie's forces combined, we found a sarcophagus!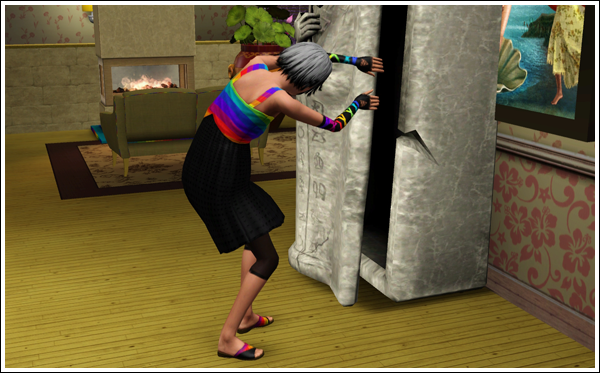 And Jet promptly adopted it as her bed. She's still the same Jet!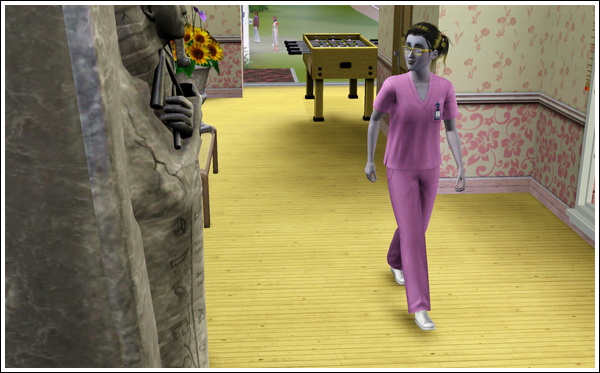 Daffie: Hmm.. I will get plenty of those in my life as a travelling surgeon!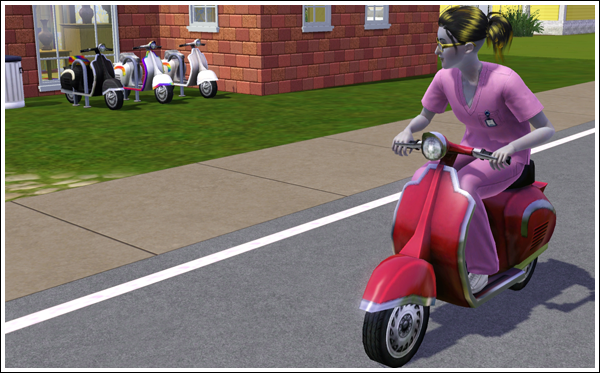 Oops, forgot to paint Daffodil's vespa.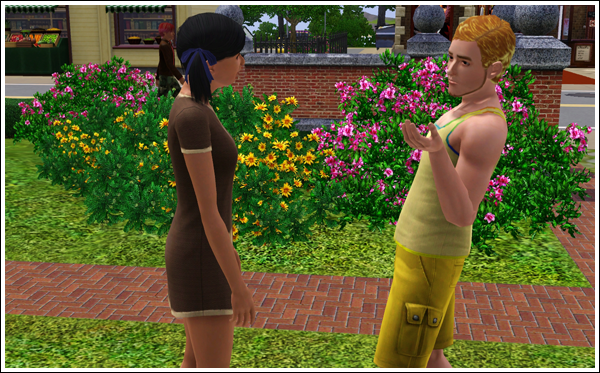 Sub: Hey Edita, here's the hot dogs you asked for.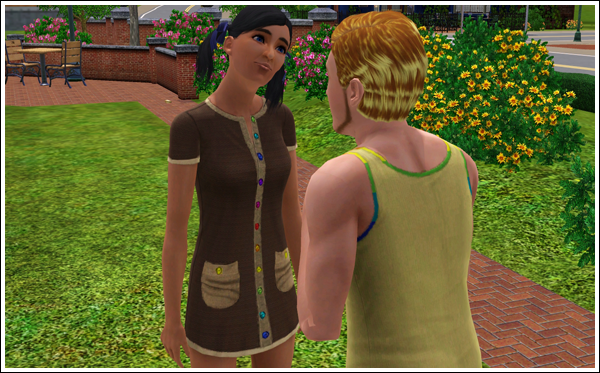 Edita: Thank you so much!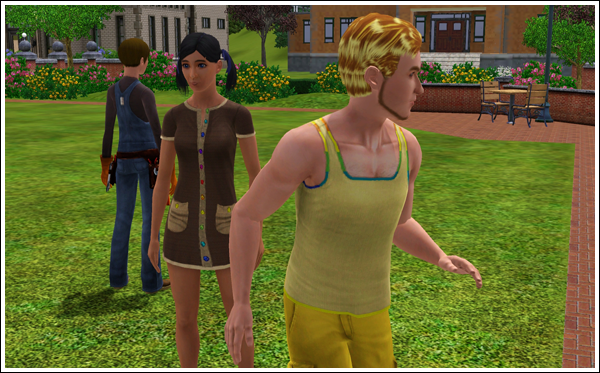 Sub: See you around!
Edita: I feel unfulfilled.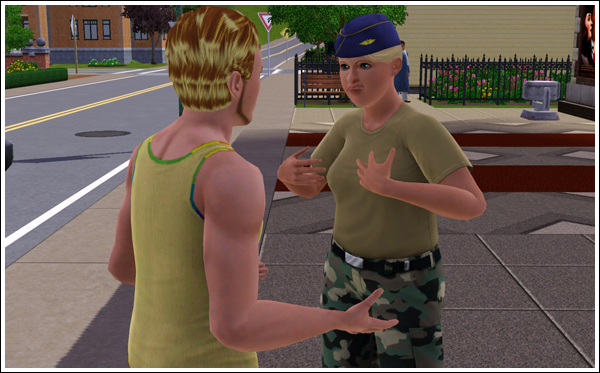 Sub: Hey chubby!
Leona: ME? Chubby!? I'm Athletic, baby!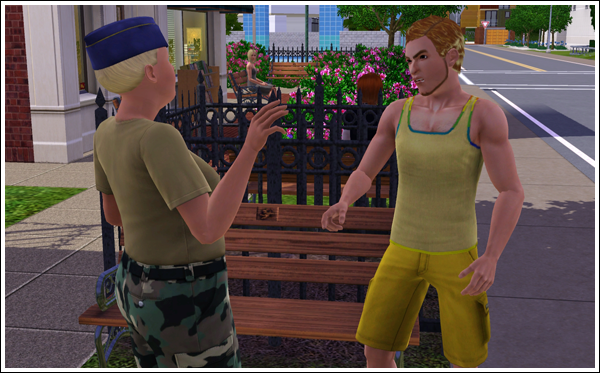 Sub: You? LOL.
Leona: RUDE!
Sub: Flowers?
Leona: Seriously?!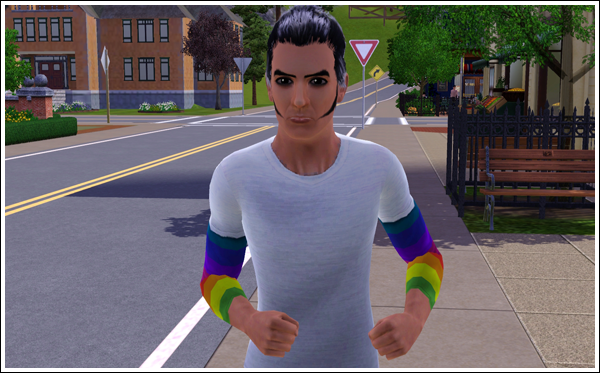 Oh look, it's CLOUD!
He had another child with a random woman the other day!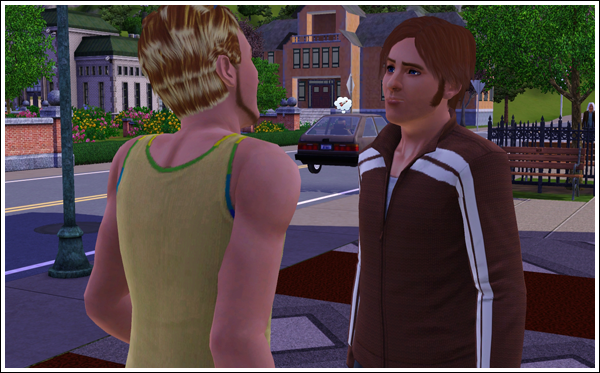 Sub: Oh, hey Grozdan!
Groz: Hey, how was Egypt?
Sub: I can tell you all about it! At dinner!
Sub: I took tons of pictures with my new camera that I bought at the market. You can come over and see later.
Groz: Mm.. dim sum.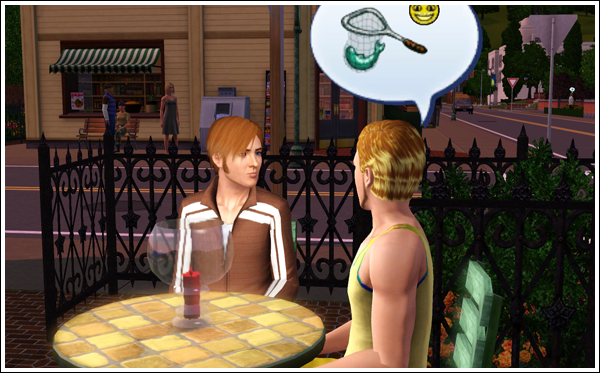 Sub: And we can go fishing, that's manly right?
Groz: Why are you trying to prove yourself to me?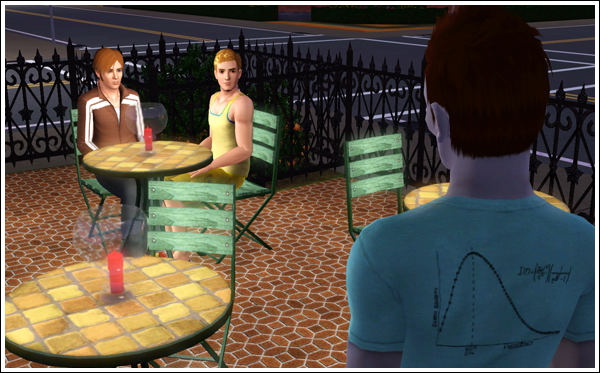 Sub: OH HI UNCLE DARRELL!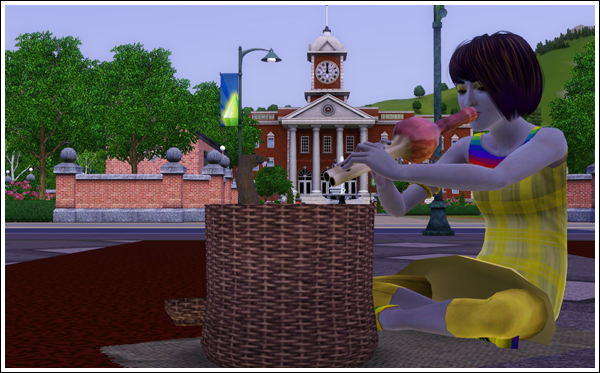 You might be thinking what Sulfur's up to. She's charming snakes for tips. Good fun. Too bad no one's watching her.
Still a nice picture!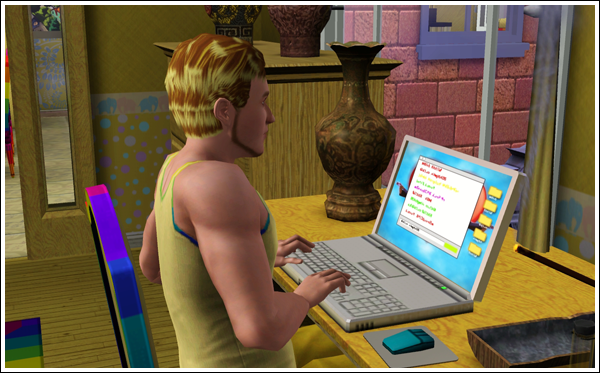 Sub also enjoys trolling.
ChimYS: This video is FAKE AND GAY.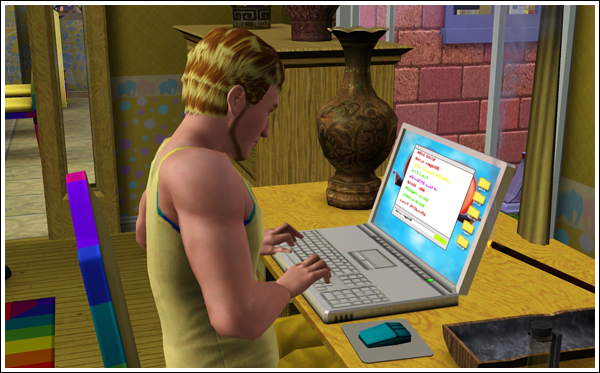 ChimYS: Guess what I did last night? YOUR MOM*. LOL
*I went for the American spelling again.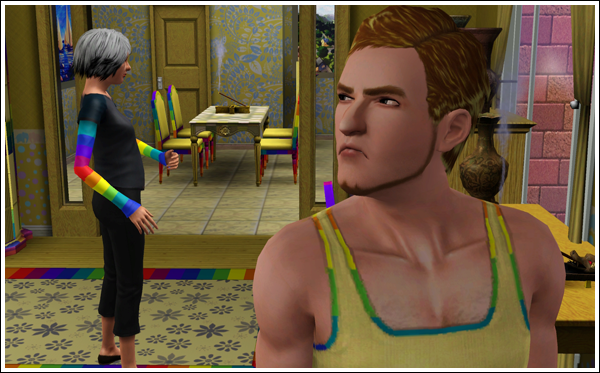 Sub: I remember when I was 10 and she tried to force her authority on me! Pfff.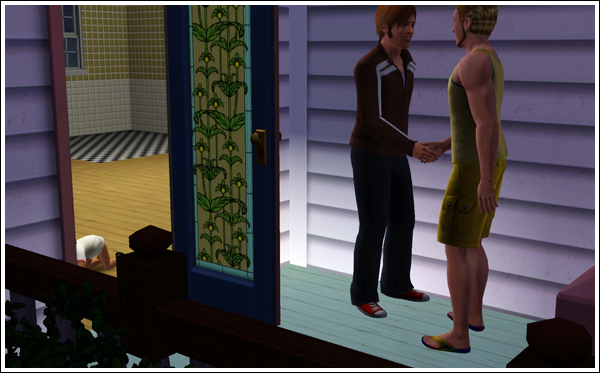 Sub: Hey.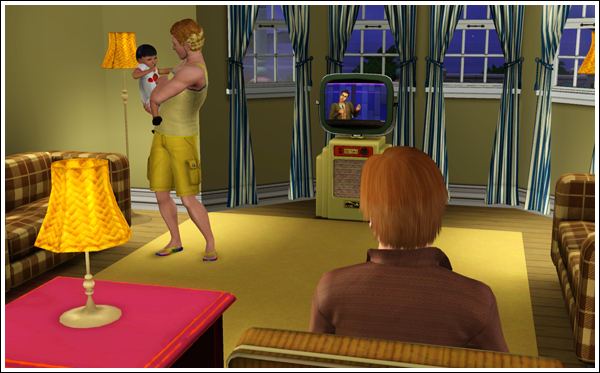 Sub: Who's this, your daughter with Edita?
Groz: Nope, it's Edita's sister Sidney's daughter Ines.
Sub: She's cute. I'd like to have children. I mean I have to anyway, but I wouldn't mind parenting.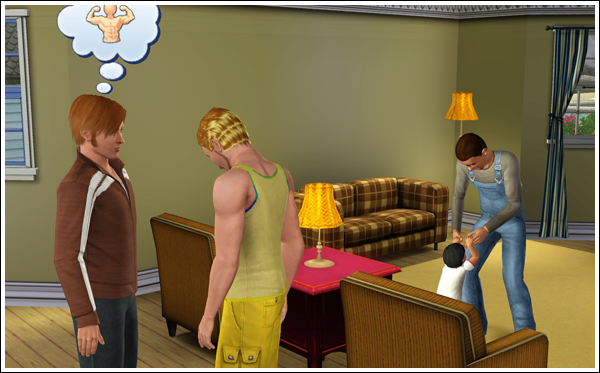 Groz: He's buff
yeah, respectable arms..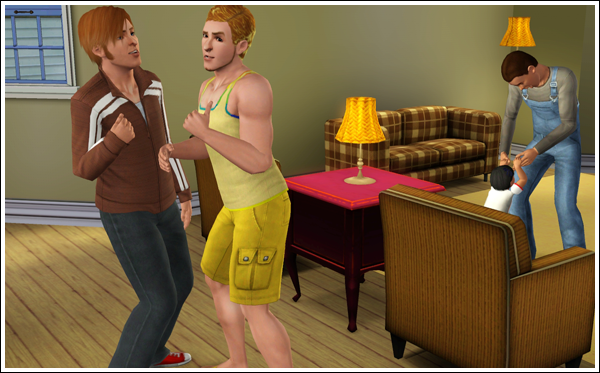 Sub: Who's that, your boyfriend? Lol!
Groz: It's Ines' step-dad and Sidney's new husband. They live here too!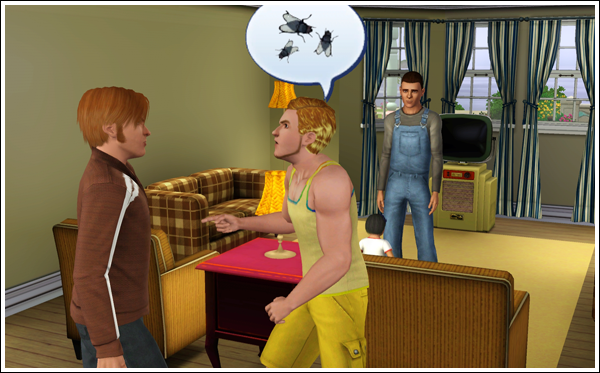 Sub: Who'd like to date you anyway, with your annoying fly-voice.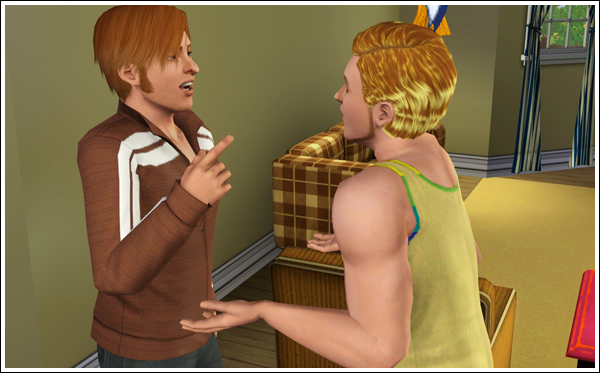 Groz: Haha, you're funny.
Sub: Finally someone can take a joke.
Groz: Say, I saw something at your house the other day that I wanted to ask you about.
Sub: Go ahead.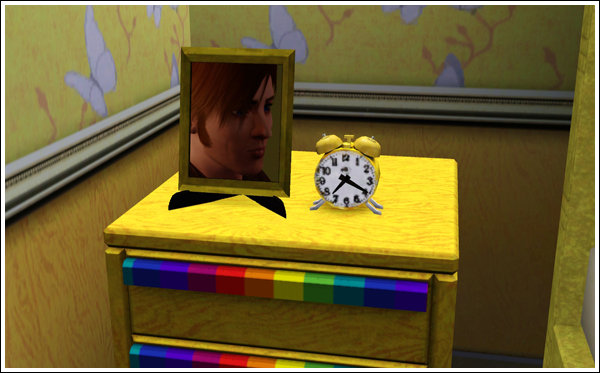 Groz: Why do you have a picture of me on your bedside table?
Sub: Um, you're by best friend, why shouldn't I?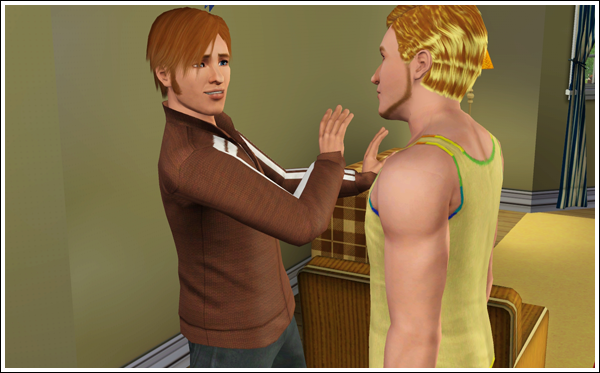 Groz: I don't know, man, I think it's a little gay.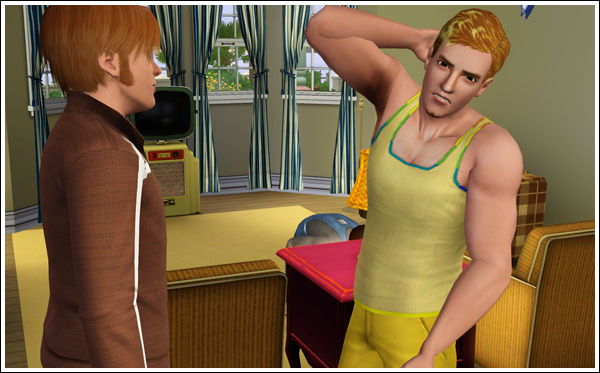 Sub: Well.. maybe I'm a little gay?
Groz: Oh.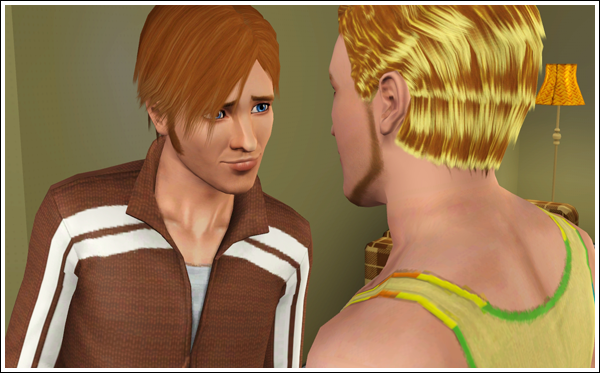 Groz: Um, great. Now I can't stop staring at your lips.
Sub: Oh I can think of a way..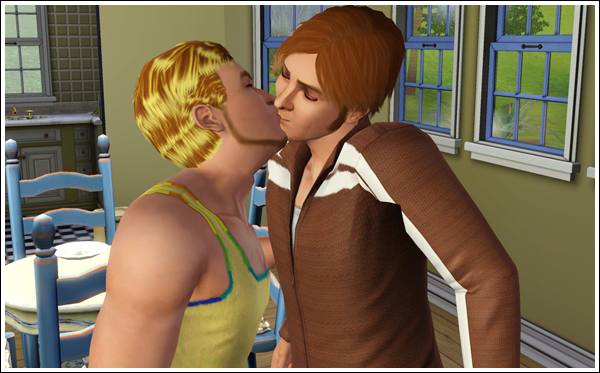 X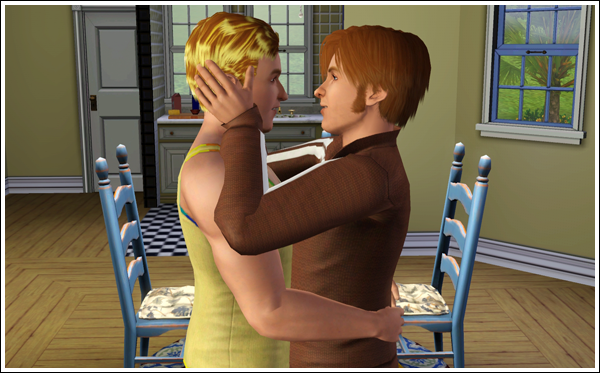 Sub: You have got to have the most beautiful eyes.
Groz: Shut up, your sister's got the same colour AND your mum.
Sub: That is so not the point.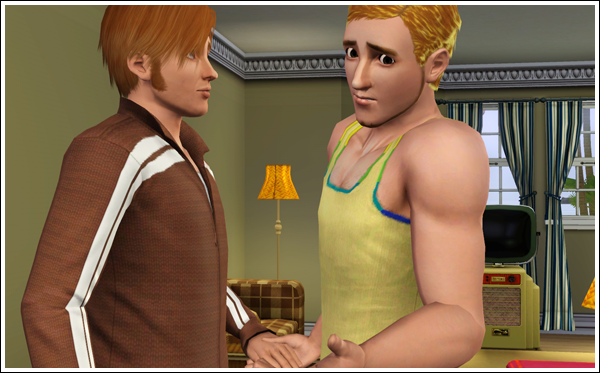 Sub: I'd really like for you to stay in my life forever.. so would you move into the legacy house with me?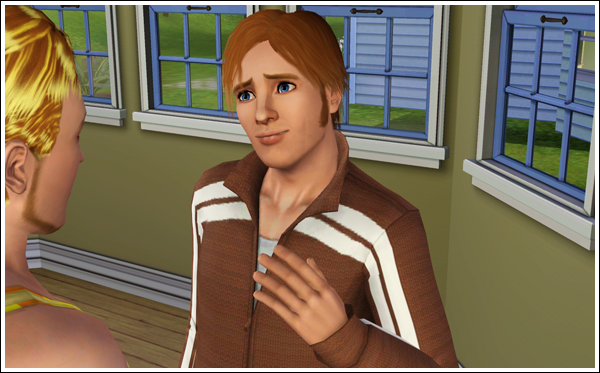 Groz: Boy, you don't waste any time, do you?
Sub: I've got a week left in my YA life and you're already an adult, there's no time to be wasted!
Groz: Well then I'd love to!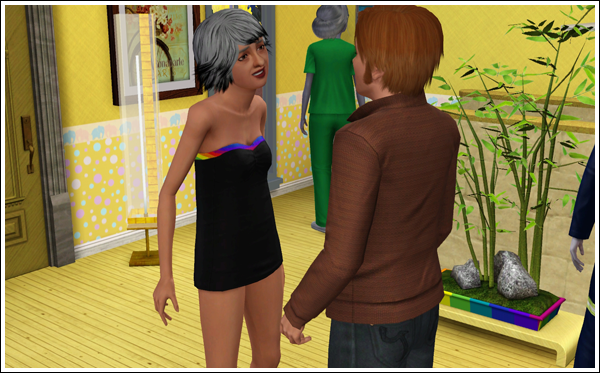 Jet: WELCOME HOME, SONNY!
Groz: 1. I can hear you fine. 2.
WHAT
are you wearing!?
Welcome to the legacy house, Grozdan!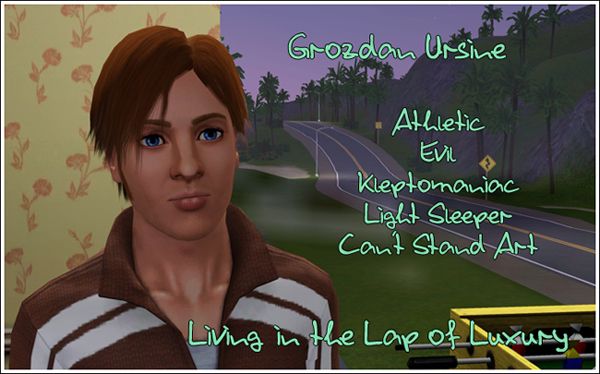 Well Groz.. Well well.
The Chimerees have way too much money.. so instantly this happened: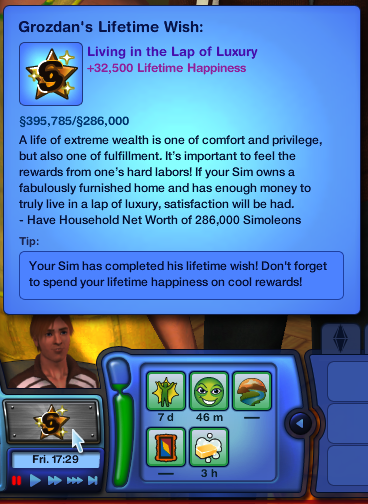 OOPS! D:
Well, good for him.
Also, why does he get a good moodlet from art if he can't stand art?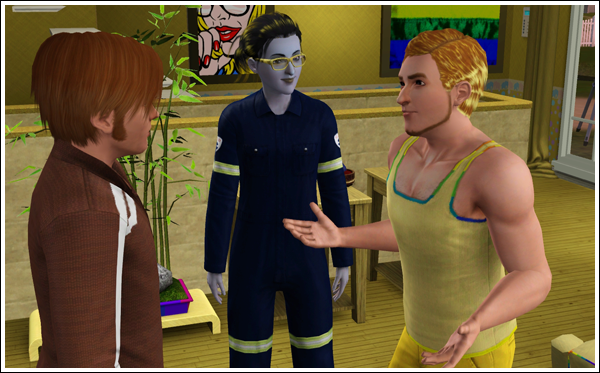 Sub: You already know my sister, right?
Daffie: Wait so, you're gay? When did this happen?
Sub: I decided to experiment with different people and after the Xiu Yi incident I decided that gender doesn't matter..
anyone
can be a douche.
Daffie: Simple as that?
Sub: I'm happy now, that's really all that matters.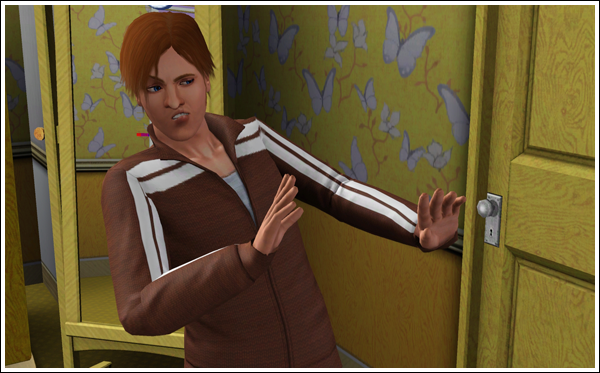 Groz: There's too much ART in this room!
Now, don't whine. My readers have a tendency to dislike sims who whine.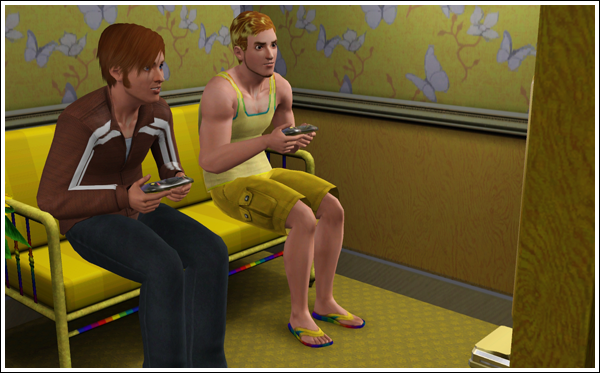 Groz: Through the flames there and.. yeah! I know we can do it!! :D
Sub: Video games *zoned out*
That's a much better!
Next time: SuperComputer induced babies? Oranges?
Thank you for reading, have a good day!