Sorry for the wait folks, my game/savegame's been buggy as hell. But here's a chapter for you, my lovelies!
Uhm.. I just remembered I forgot to make borders again!! Next time there shall be borders!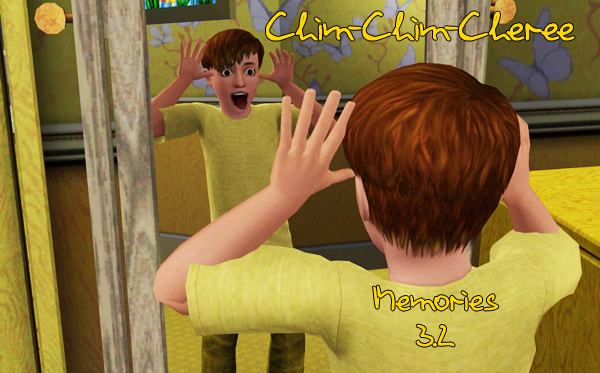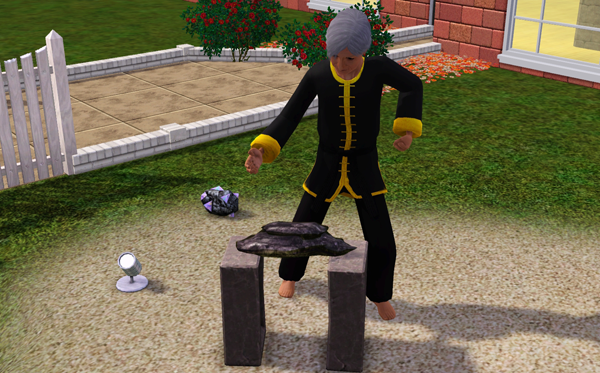 Can he do it THIS TIME?!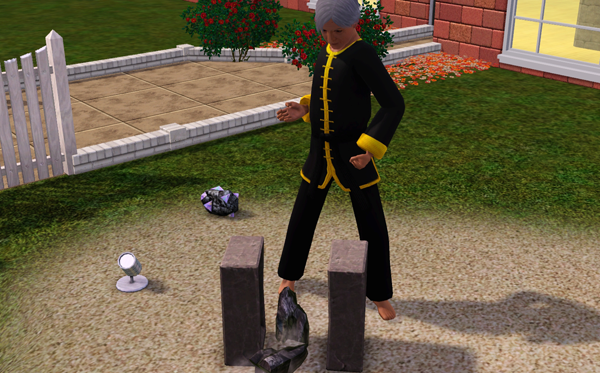 Leroy: Yeah baby!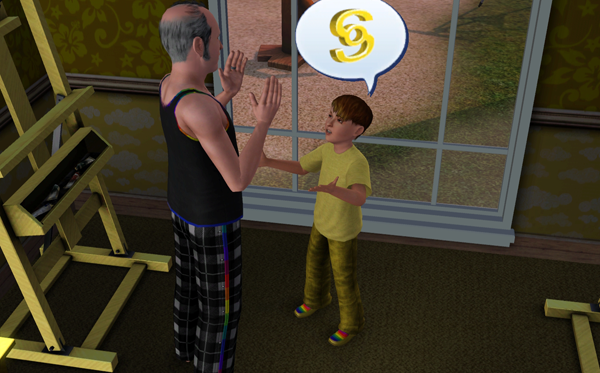 Sub: Money, gramps. I want your money. I want the new gamer arm-chair and the limited edition Twilight movie box-set that comes with the shiny Volvo and stick-on sparkle.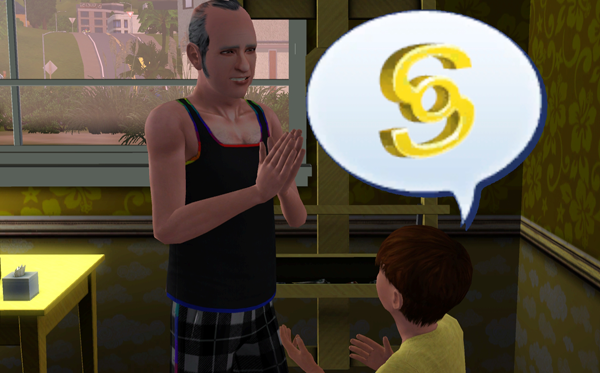 Mort: Ahw, how CUTE.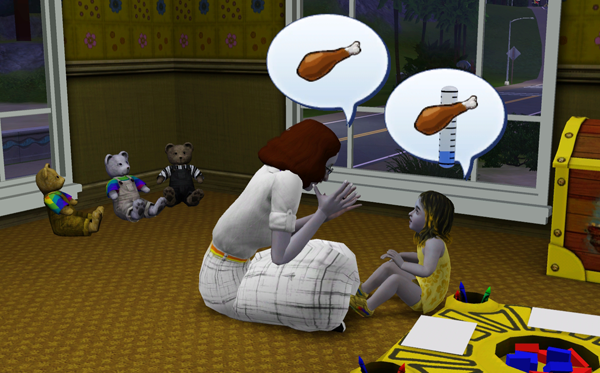 Again, Tabi? I mean.. at least try to act up to your vegetarian trait.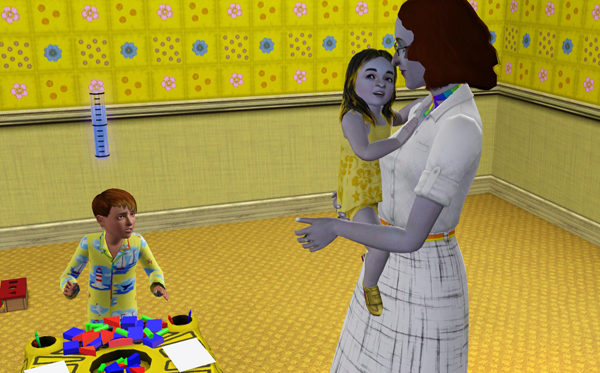 Sub: Put her down, I want to teach the importance of building me a new tv-tray out of blocks.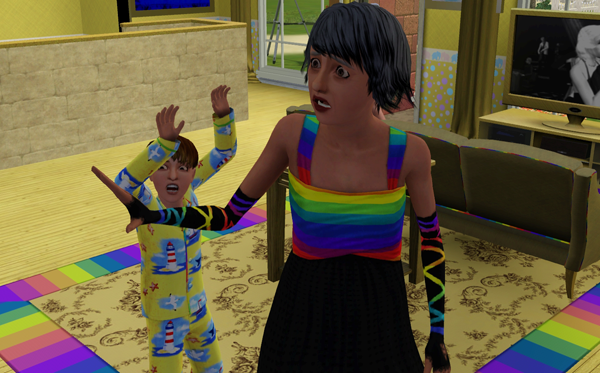 Sub: BLEH!
Jet: HAVING A HEART-ATTACK. NOT FUN.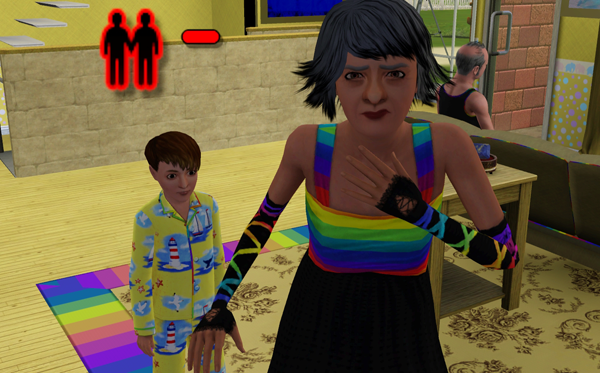 Jet: O. K. I am not amused by people trying to scare me.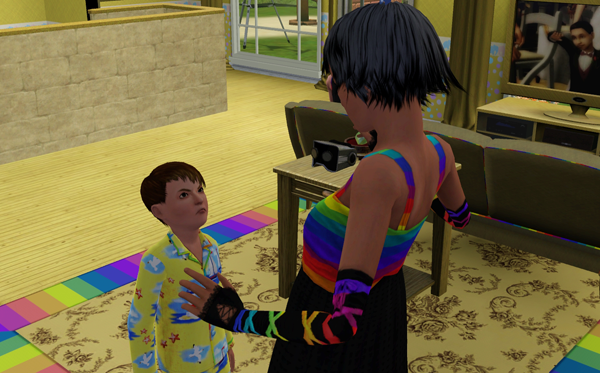 Jet: Oh hello little one. Respect your elders, you should.
Sub: No.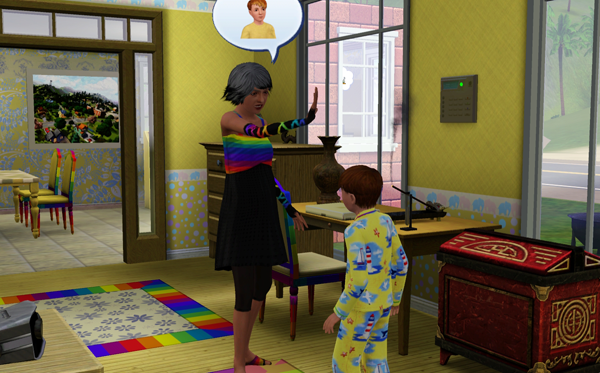 Jet: Don't talk back to me right that. I am your grandmother and I have authority to ground you from seeing your friends.
Sub: News flash..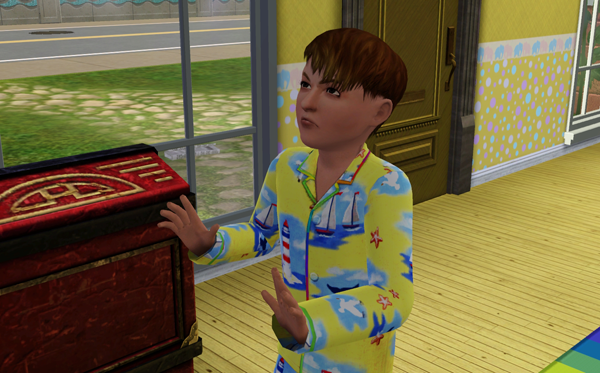 Sub: I'm home-schooled. I do not have any friends. And if I did I'd rather stay home anyway. So whatever.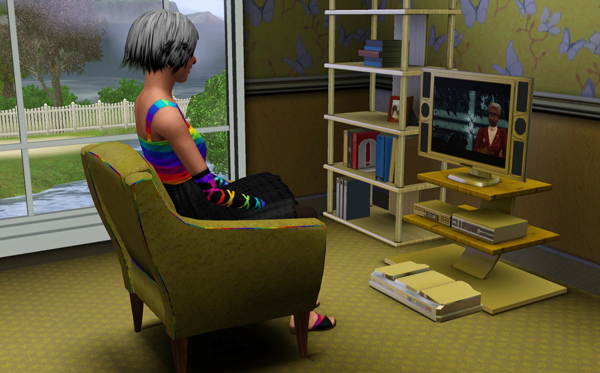 Jet: Hehehe.. I'll show him! I will watch tv in HIS room.
While he watches the huge HD one downstairs. I doubt he cares.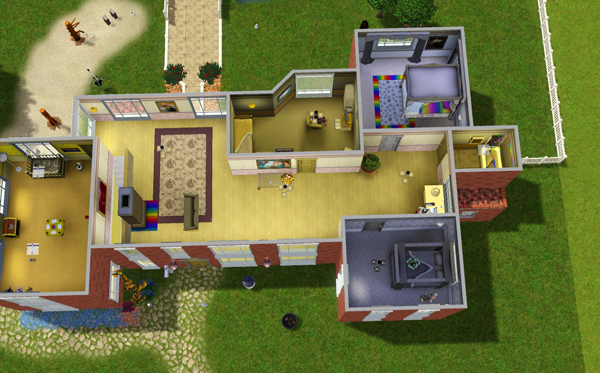 I changed the upstairs layout, because the lack of light in Submarine's room really bugged me.
This a much betta, eh?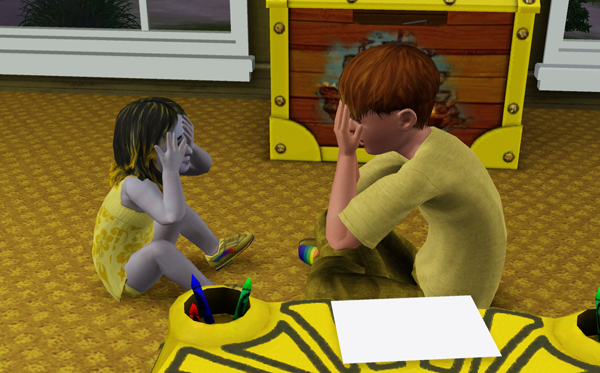 Sub: Where's Daffodil?
Daffie: IDK, where?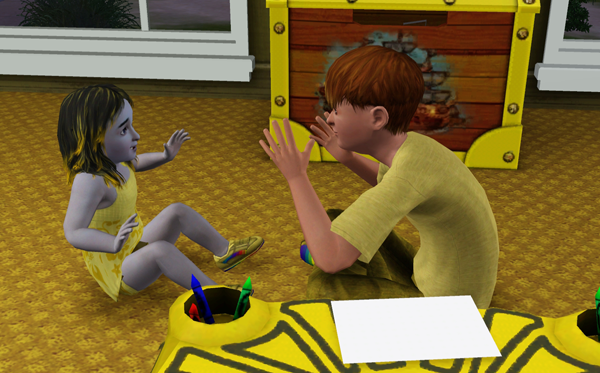 Sub: There she is!!
Daffie: Omg. I was so surprised right there.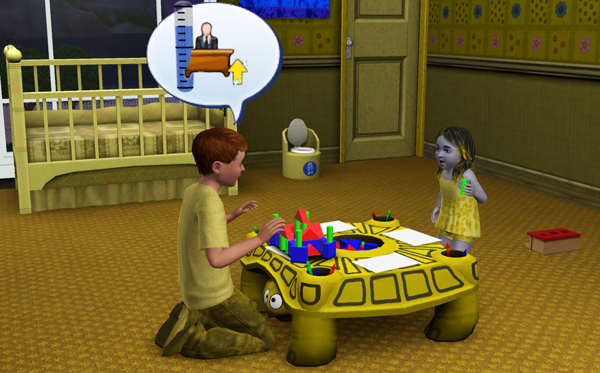 Sub: And when you get all these skill points as a kid, you get promotions faster because you don't have to study after work and thus you'll have more time to slack off and play games and watch tv.. and more money too because you're on a high-paying position.
Not the best motives, but at least she's learning skills, right?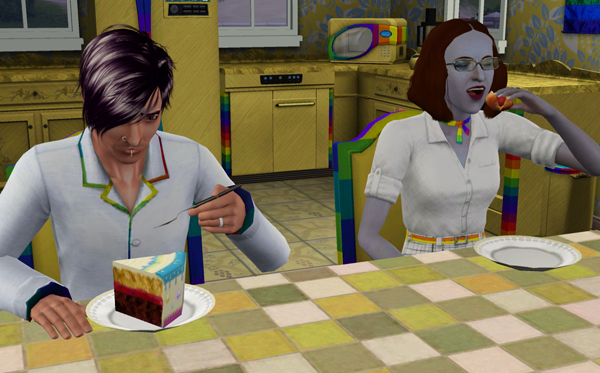 Tabi: TOFU THURSDAY AGAIN.
Coke: Must.. think of good plots and deep characters and and.. wait why can she get her favourite food and I have to eat leftover cake?
SOMEONE has to eat the ton of cake we've gathered.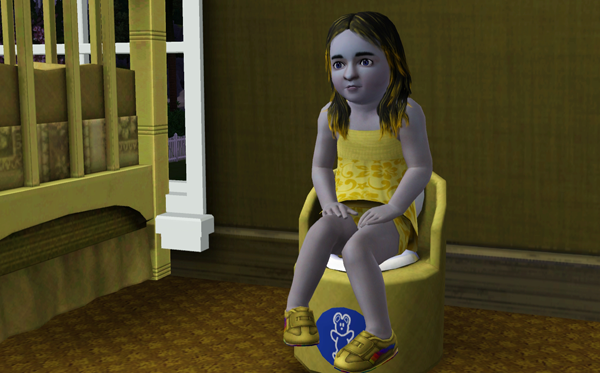 Daffie: This is intense.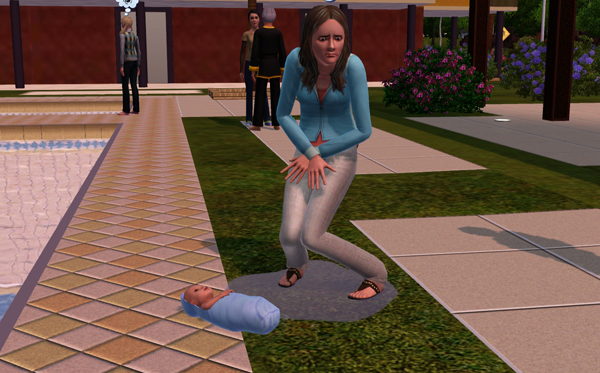 Random picture of a woman peeing on her son.
Oh and that's Leroy chatting with Myf in the background there.
She and Light have 3 kids now :D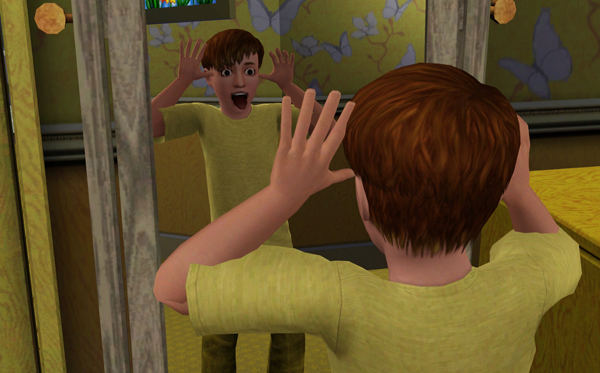 Sub: Oh yeah. Good fun tonight. No school tomorrow so I can just stay up all night watching re-runs of Scrubs and Simpsons on tv!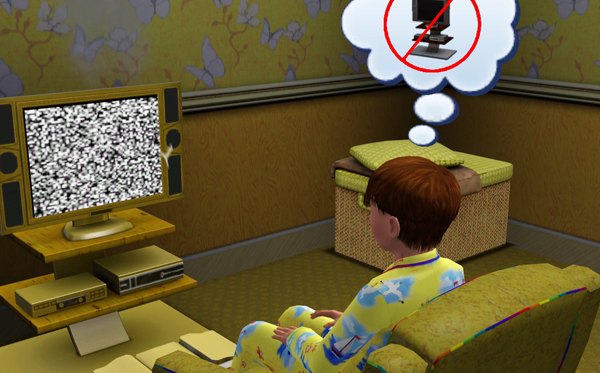 Sub: GRANDMA!!!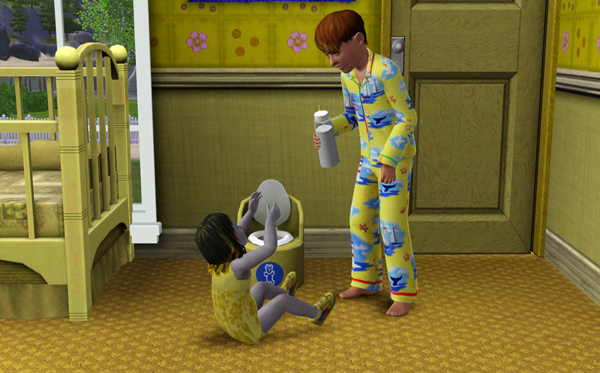 Sub: When you're hungry.. and all the adults are asleep. Big brother will help you out, Daffie. ILU!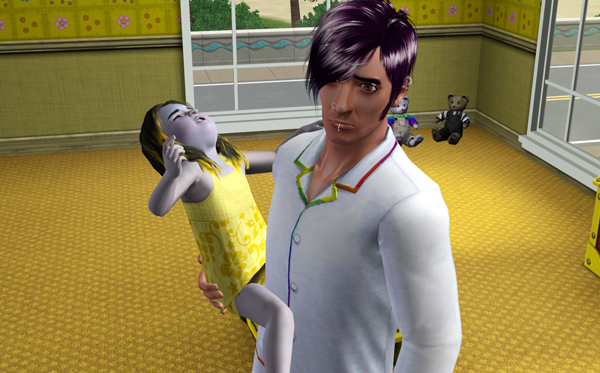 Coke: This does not help my writer's block go away... at all.
Daffie: Who is this strange man holding me! WAAAH! I have never seen him before!! WAAAH! I want Subbbieeee!
Coke: And apparently I've spent so much time in front of my laptop that my kids don't recognize me. Awesome.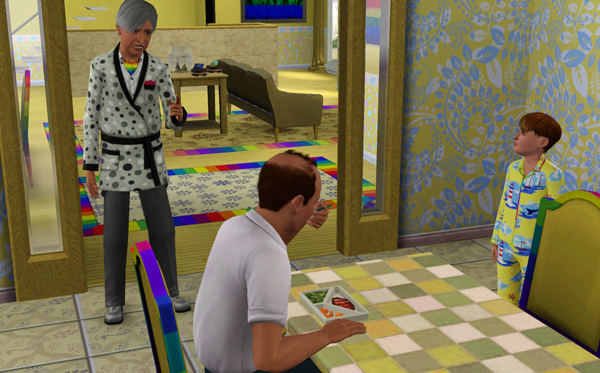 Leroy: Stop slacking Carl.
Sub: Wow, he is so brave.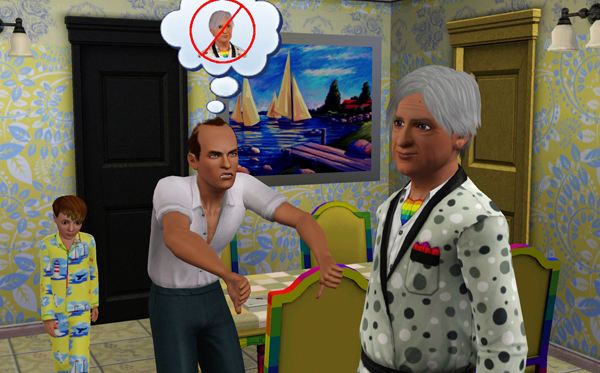 Carl: LAME OLD MAN. DIE ALREADY!
Leroy: Stay cool. Stay calm.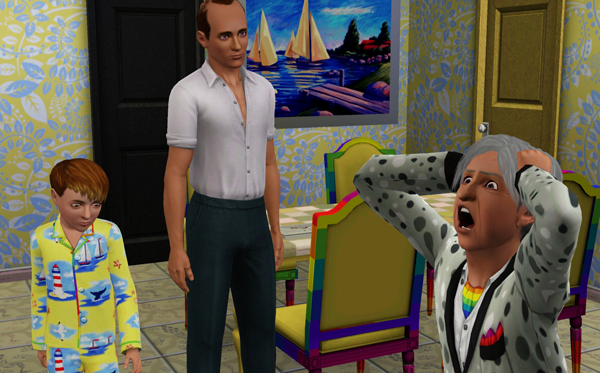 Leroy: OH GOD HE IS GOING TO KILL ME!
Sub: Is that a penny?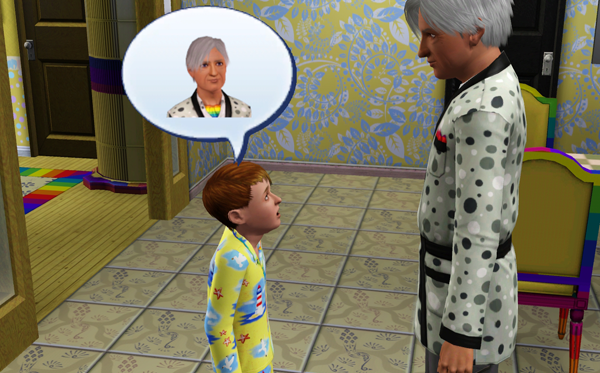 Sub: I still love you great-grandpa.
Leroy: What a darling boy.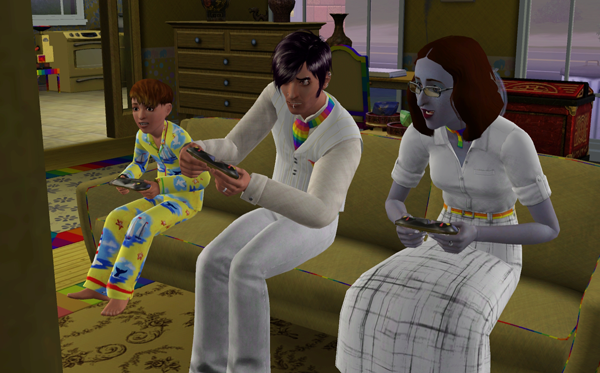 A priceless family moment.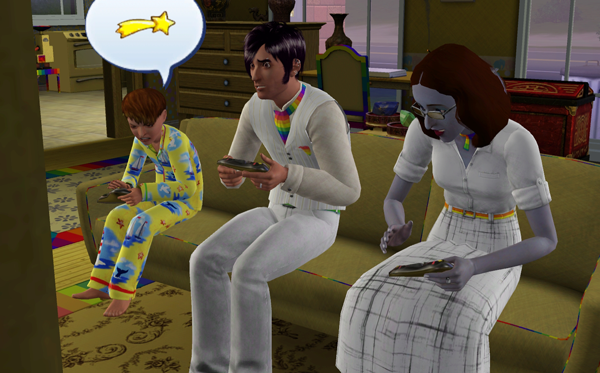 Sub: MORON. You let that falling star go, you LOSER.
Coke: What? Where?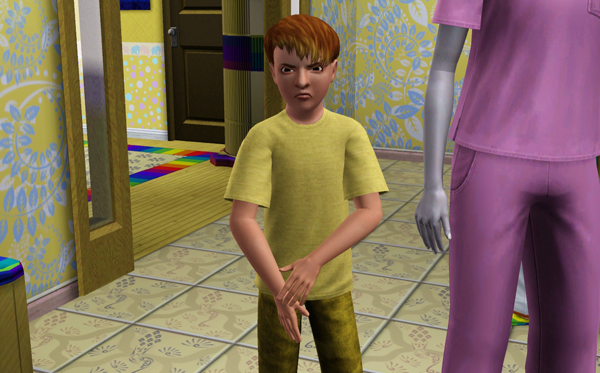 Sub: Losing makes me ANGRY.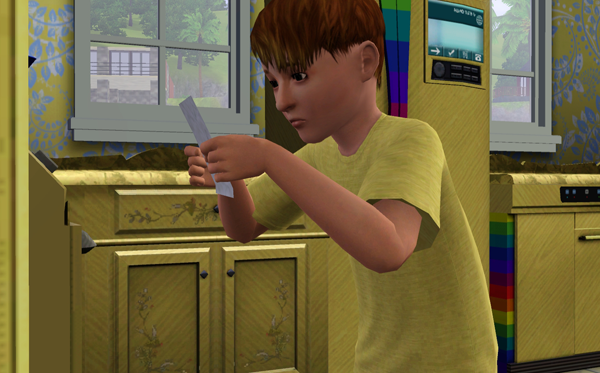 Sub: "Don't be a spoiled brat."?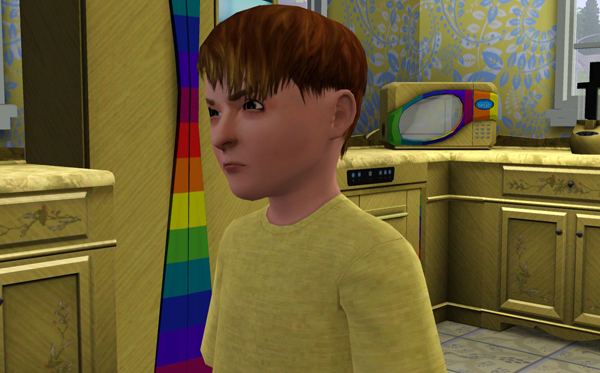 Sub: Grandma did it.. I knew it was grandma.
Home-schooling continues..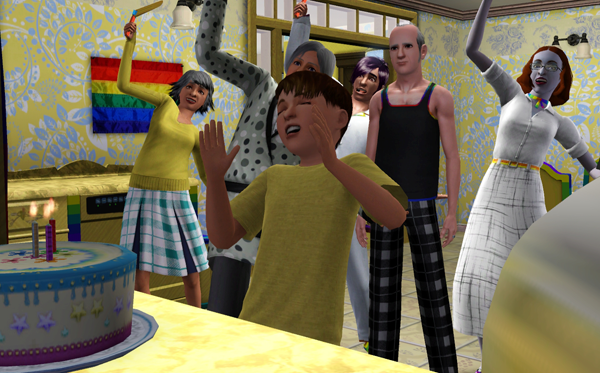 But only until it's time for the birthday party.
Everyone but Mort: YAAAAAY!
Mort: Enthusiasm, who needs it?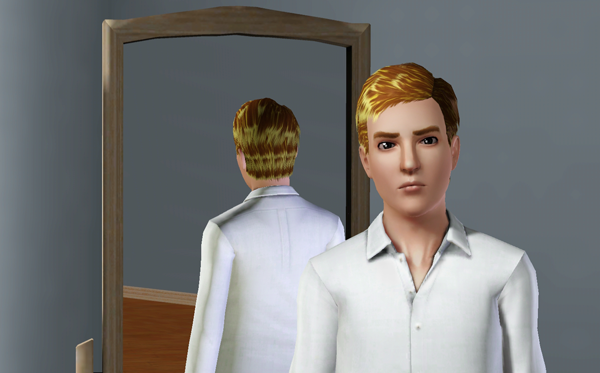 OMG. WHAT?
He looks so different. I really.. really like it.
Sub: Whatev. Where's the wrench? I'm gonna fix my tv.
He gained the Handy trait.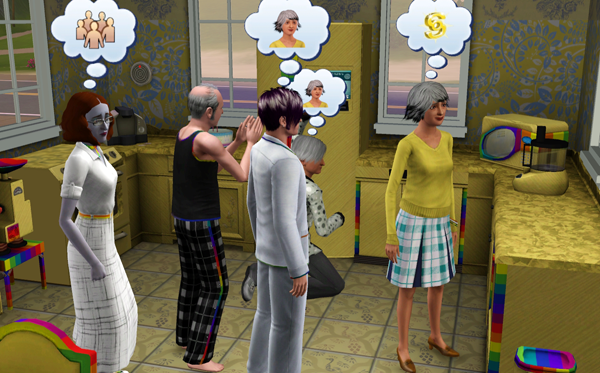 Coke and Leroy: Jet...
Jet: Cash.
Mort: Oh NOW I get it.. YAY!
Tabi: Oh god.. too many people.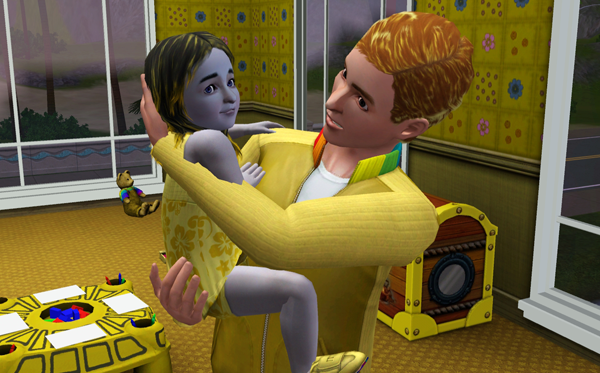 Sub: See little sis. Now I can hold you and snuggle you when parents are busy.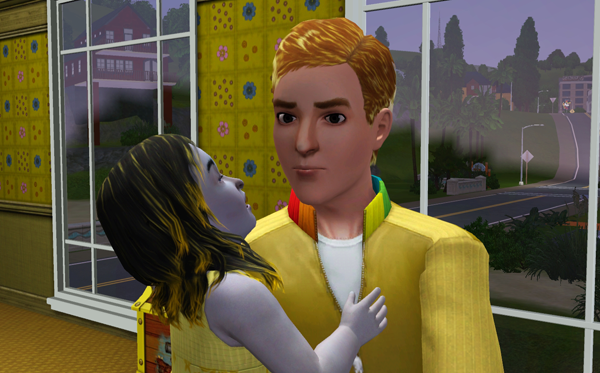 He really is special looking. Special in a good way. He got Tabi's eye shape. Mort's nose and eye colour.. nice.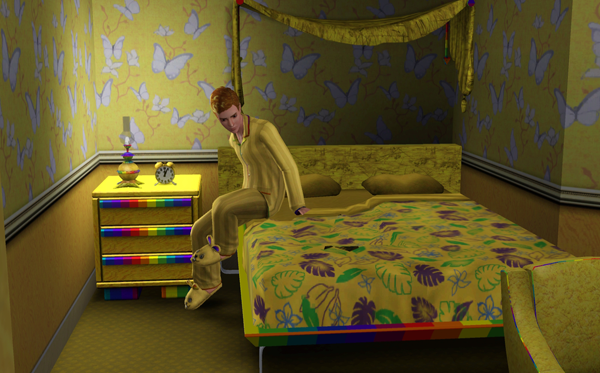 Sub: Bedroom upgrade. Awesome.
Bed pushed against the wall as is appropriate.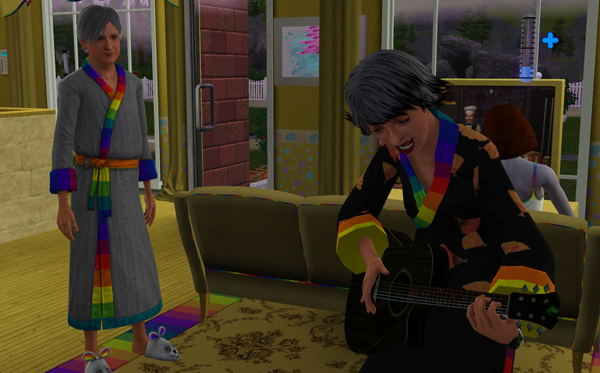 Jet: The indoors is my home, home, home.
I'd love to just live in a dome, dome, dome.
Leroy: She's still pretty good.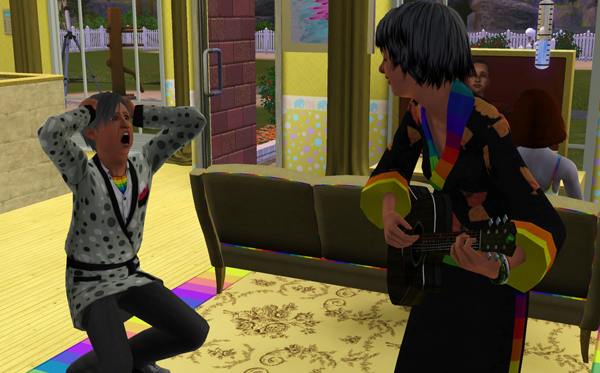 Leroy: Oh god, I forgot to mourn Mimi today!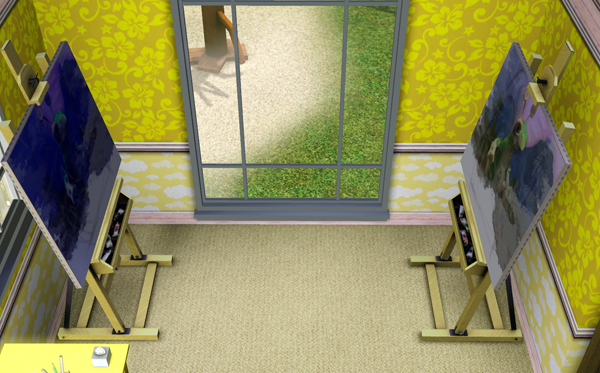 Things to know about those two paintings: They're both drawn by Mortimer.
He's trying different effects I suppose.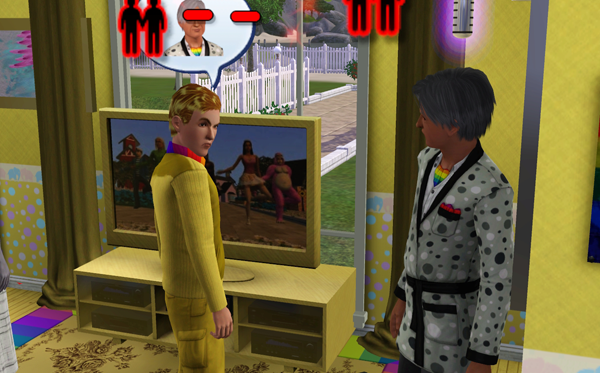 Sub: I'm too cool to be tutored by you now. I am enrolling in a Military school!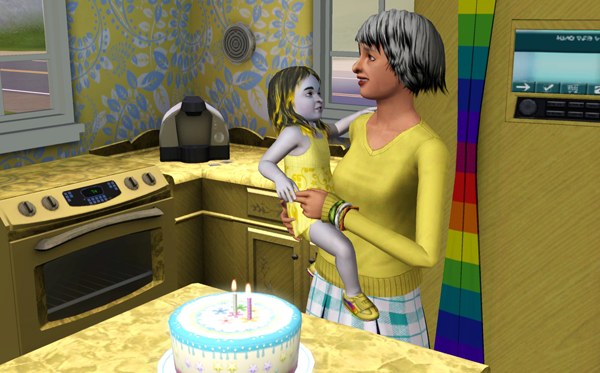 Birthday time. And Jet gets to hold the baby.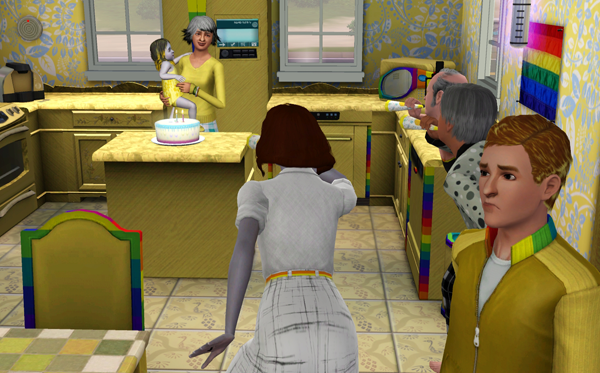 Sub: But I wanted to hold little sister.
Jet: Nanananana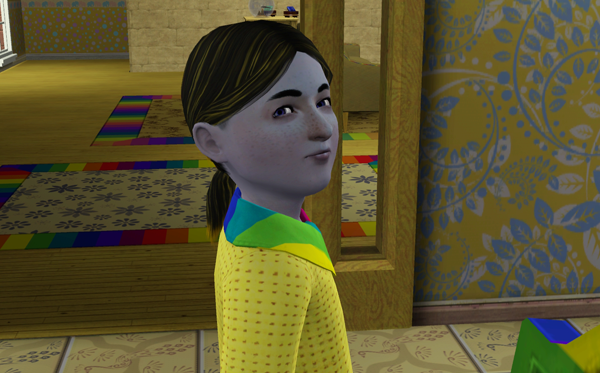 Ooo.. cuteness. And.. I can't remember her trait.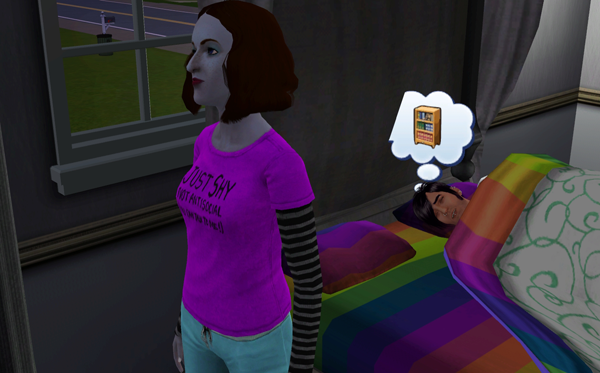 Tabi: It appears that I'm pregnant.
Coke: Boooooooooks.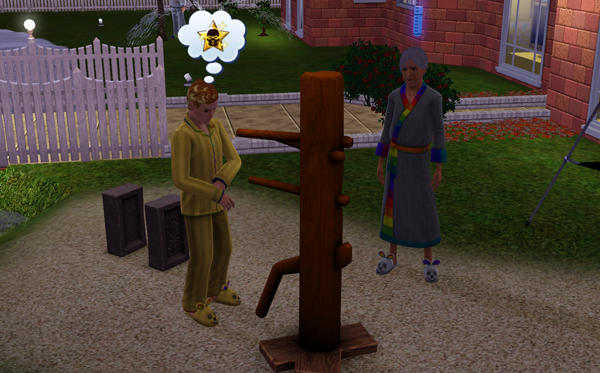 Leroy: Now.. since you've enrolled in a military school and you rolled a lifetime wish to become the emperor of evil.. you need athletic skill. I shall teach you!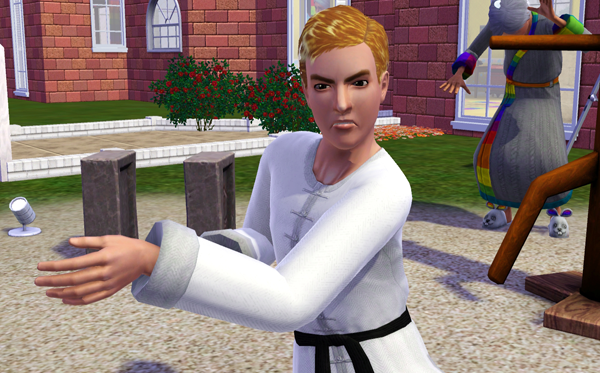 Sub: Watch out good guys! Grrr...
And yet he is still cute.
Leroy: This sudden change of lighting hurts my eyes!!!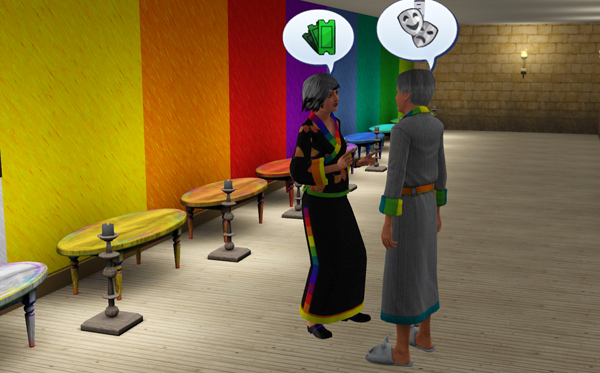 Every once in a while these two wander into the crypt.. just to stand around and chat.
Jet: So did you buy those tickets to see the play daddy? I want to see that play at the theatre!!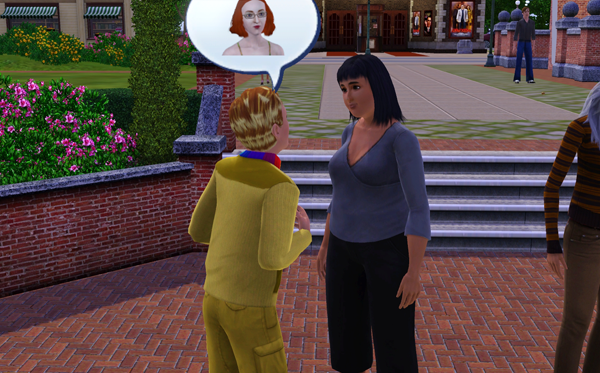 Sub: Hello, not sure if you know who I am but.. my mother is Tabitha Chimeree.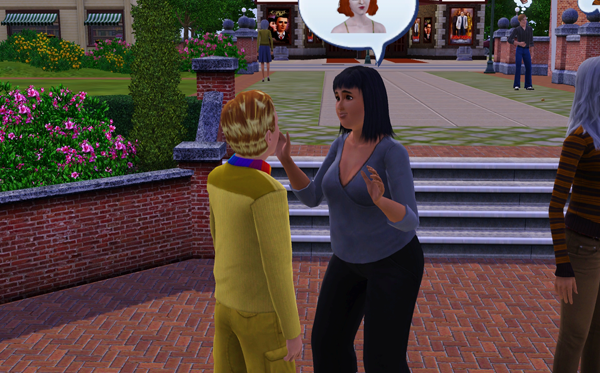 Sandy: Oh you're Tabi's son, she's lovely, lovely.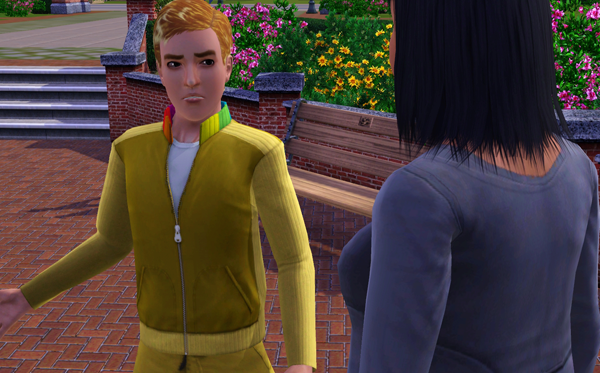 Sub: I was wondering if you have any daughters my age?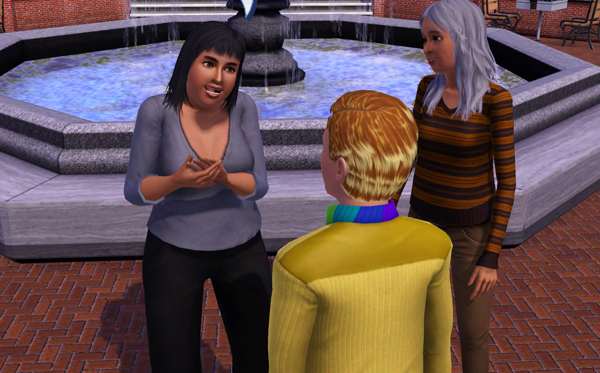 Turns out Sandy is Bella's daughter! I thought she looked familiar.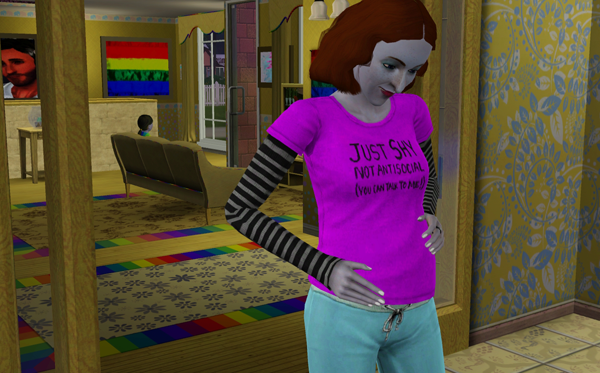 And just to show you that she IS in fact pregnant, because the last picture was kind of not showing it at all.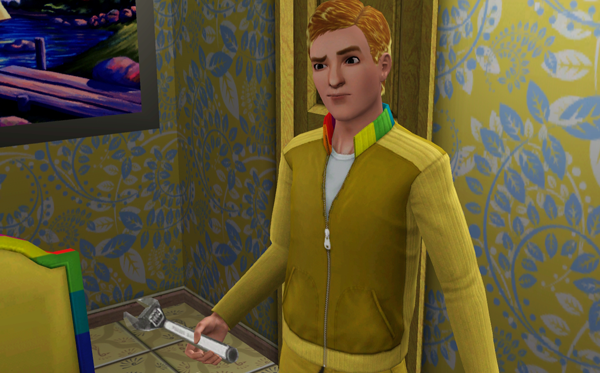 Sub: This wrench makes me feel rather powerful and ... evil.. no.. just a little mean.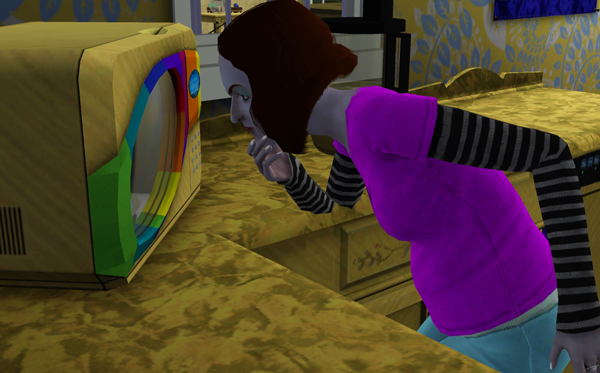 Tabi: Tofu?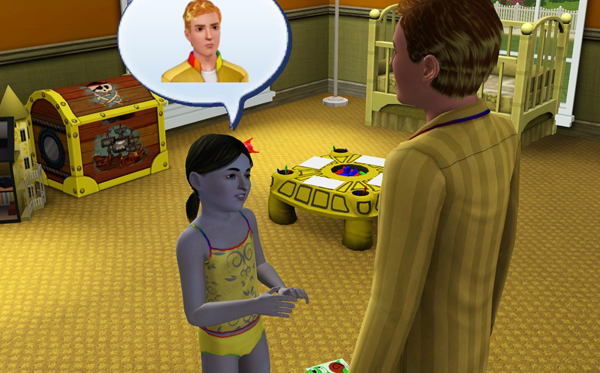 Daffie: You're so handsome, big brother. I hope I will be equally beautiful and our little sibling too!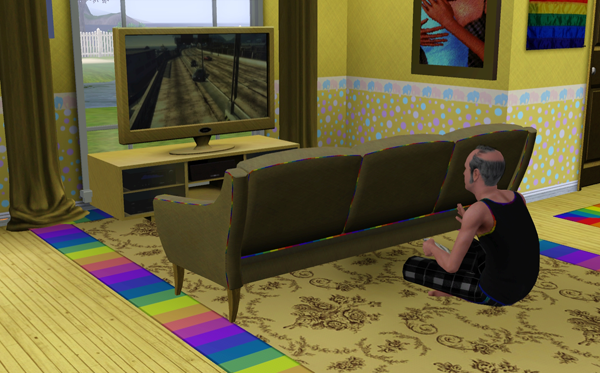 Mortimer. Not the brightest bulb in the box.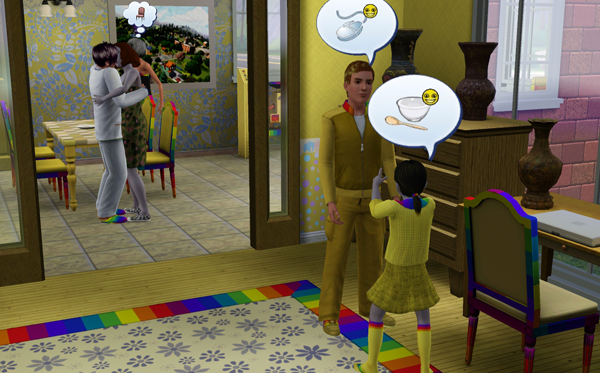 Not sure if you guys know but you're talking to each other on completely different topics.
Tabi and Coke *love each other*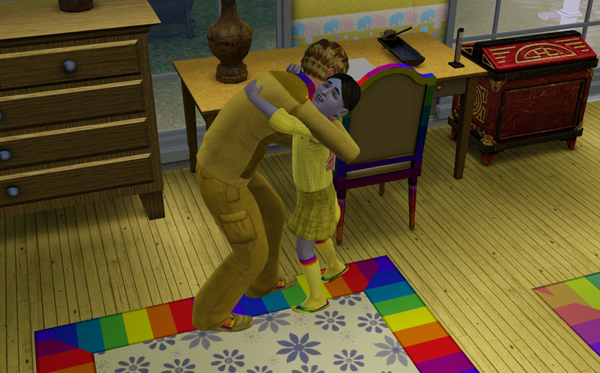 Daffie: I love you big brother.
Sub: I love you too, little sister.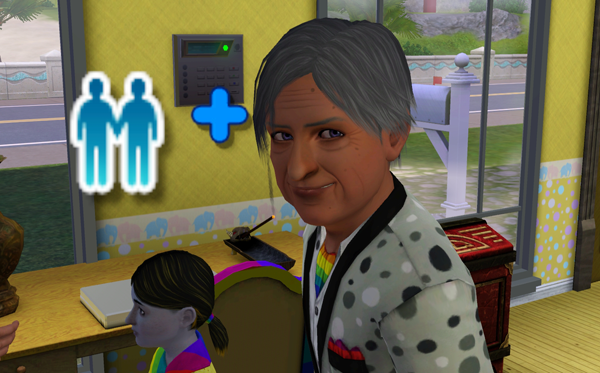 Leroy: I am. Still. Alive.
I've noticed..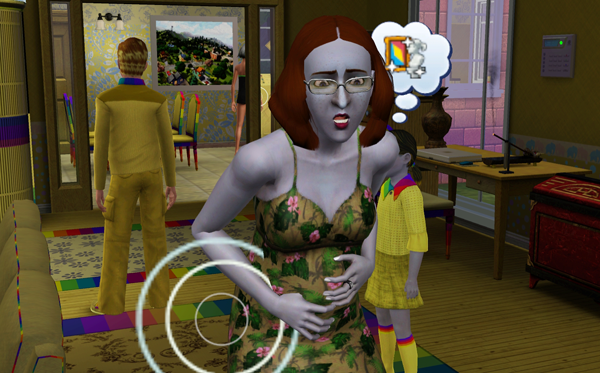 As Tabi goes into labour.. you might notice the others just hanging around. That's because I installed the patch right about here.
It's a GIRL who is blue and promises to be EVIL and ATHLETIC. Her favourite music is Chinese, food Stu Surprise and colour Violet.
Tabi: The name is Sulfur.
Sulfur/Sulphur is the chemical element that has the atomic number 16. Sulfur, in its native form, is bright yellow.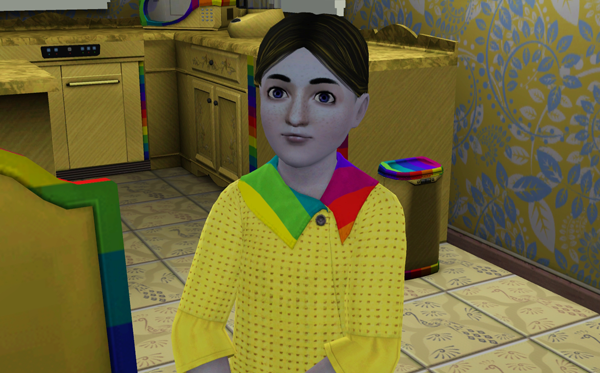 Daffie: I realized as I finished eating this ancient leftover cake that I want to become a SURGEON!
Wow. Two of the 3 kids have rolled lifetime wishes already! Handy for me.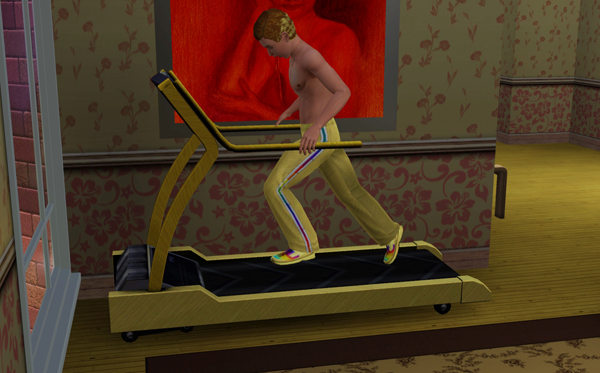 A couch-potato and the main skill he needs for his career is athletic. Irony.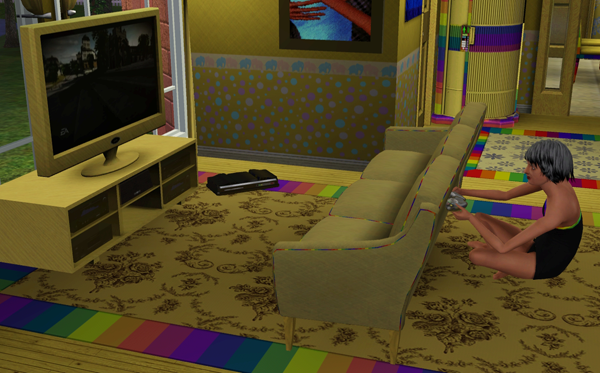 And I thought she was the smart one!!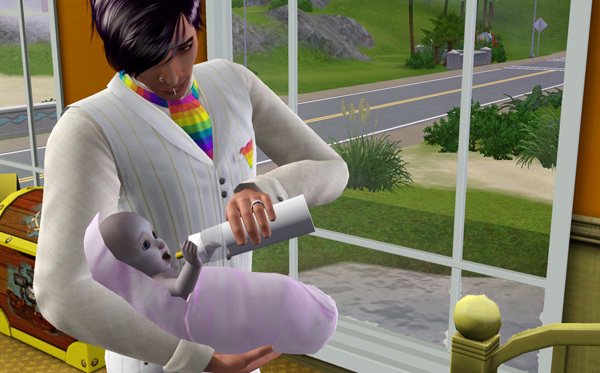 Coke: I will nurse this one. Then maybe she will remember me.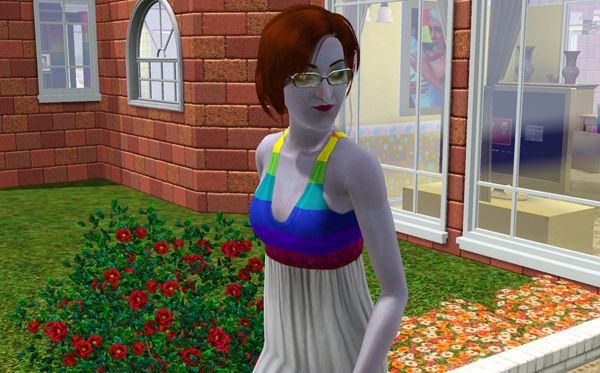 Tabi gets a make over. I love it.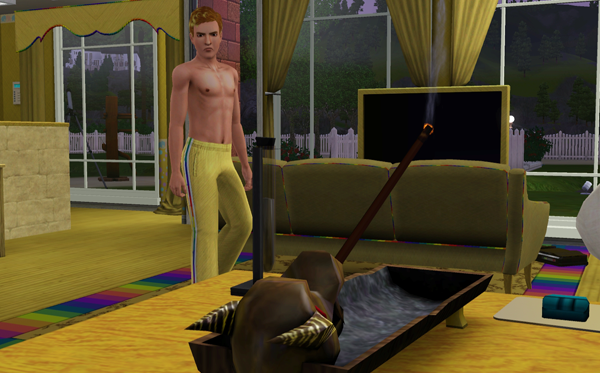 Sub: See that scenty thing over there?
Yeah.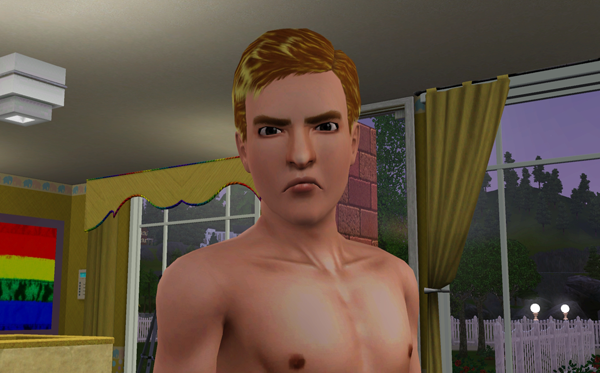 Sub: I HATE IT.
Sub: Even though I would have loved a kid brother, I will cherish you.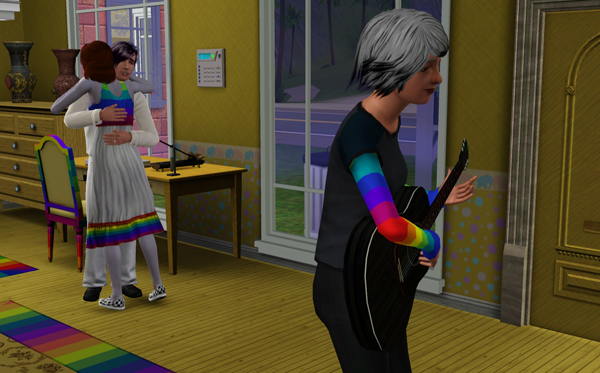 Jet: This is my rendition of Rose Garden.
Ahem.
I beg your pardon.
I never promised you a rose garden.
In fact I hate it.
I really hate outdoors, don't you understand it?
Coke and Tabi *are still in love*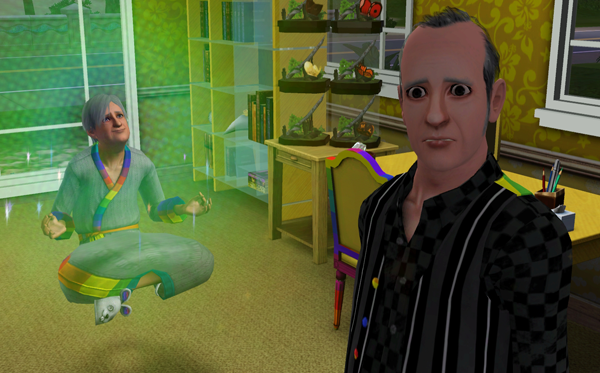 Mort: Jinkees.
Mort: This is madness!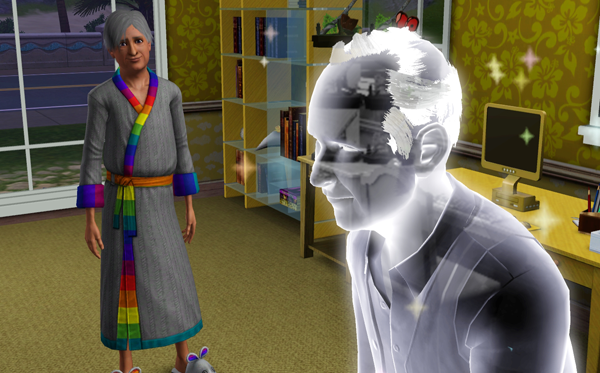 Lero: oh hey, I'm still alive! :D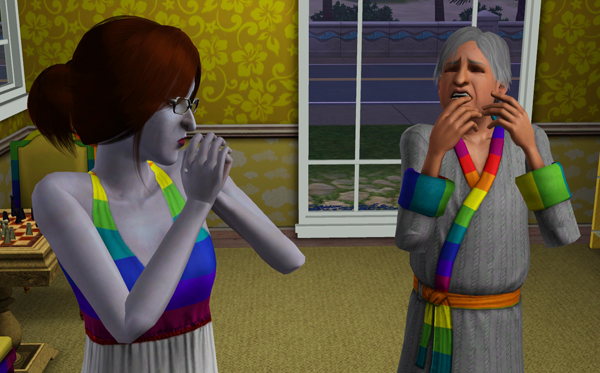 Leroy: I mean ahem.. WAAAAH.
Tabi: Is he faking it?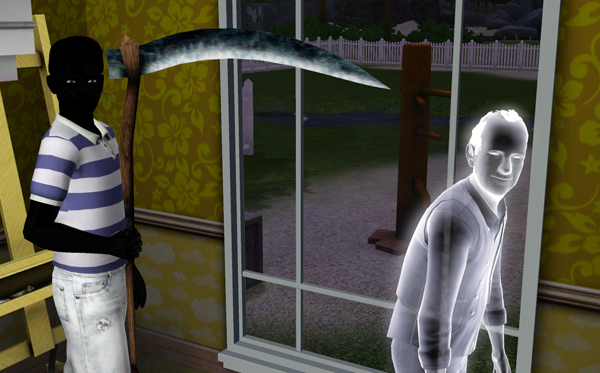 What the...
Adam: Uhm.. It's laundry day, just imagine I'm wearing my robe okay?
Must be a glitch..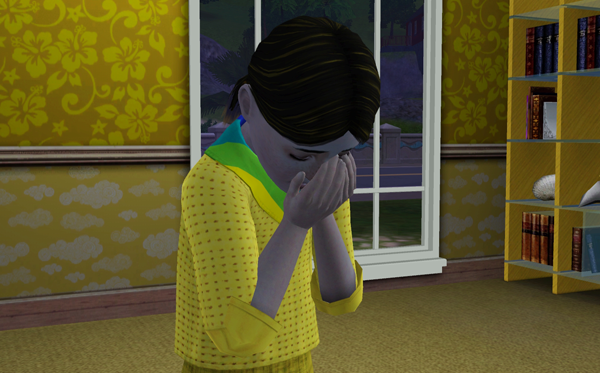 Daffie: But I liked grandpa!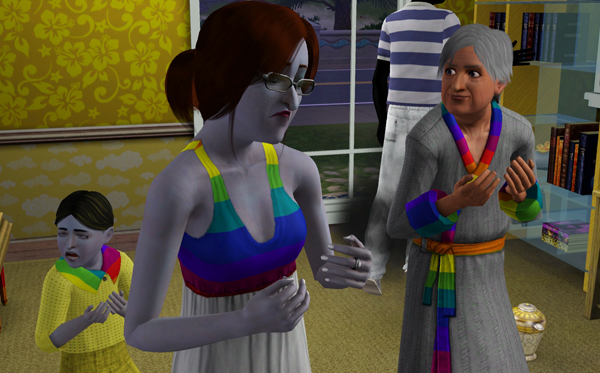 Leroy: I think she bought it!
Daffie: I want a hug from Sub!!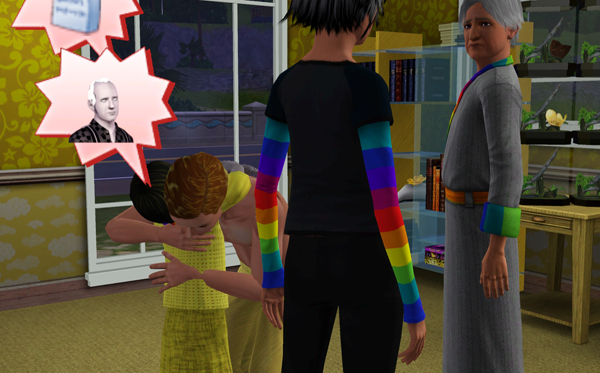 Leroy: You're late.
Sub: Have a hug.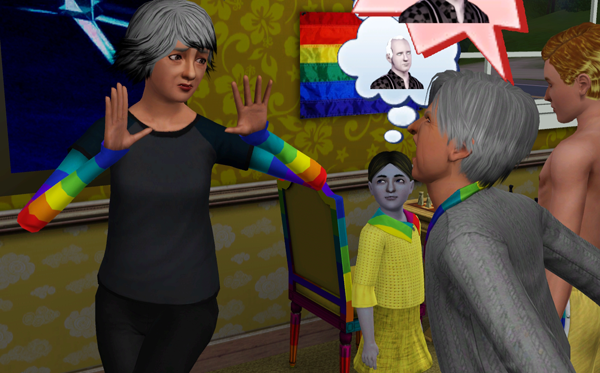 Leroy: How come you didn't get a "mourning" moodlet!? How come we're the only ones who have to be SAD!? You were his GIRLFRIEND.
Jet: Whoa dad.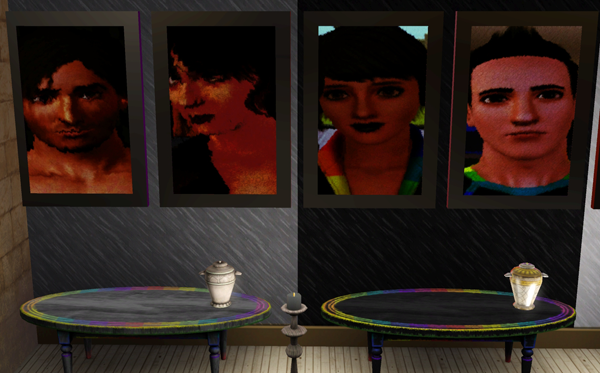 Well look at that.. the spouses are dead. Weird.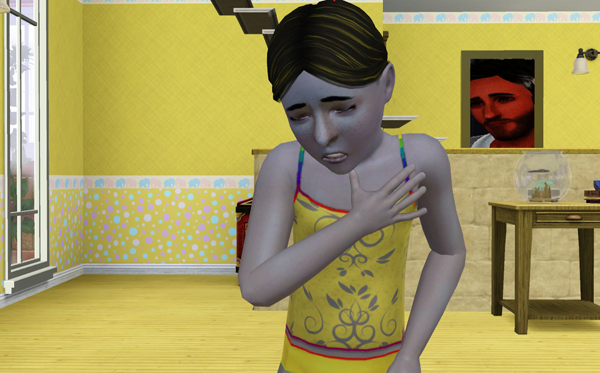 Daffie was hit hardest I think. Poor little girl.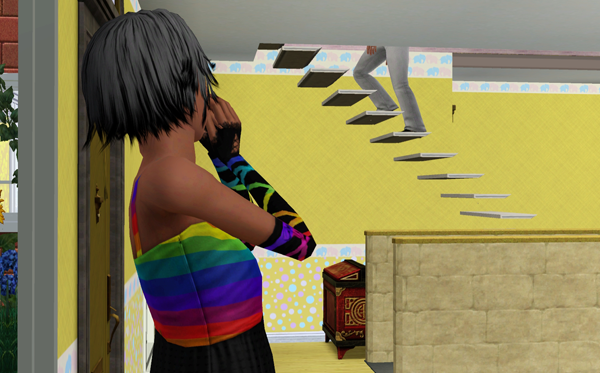 Jet: Is he going to feed the baby again. I was just about to go.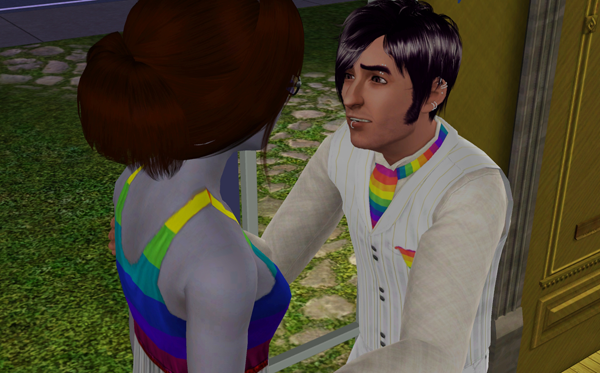 Coke: Don't be sad about my dad's death, sweetie, you still have me.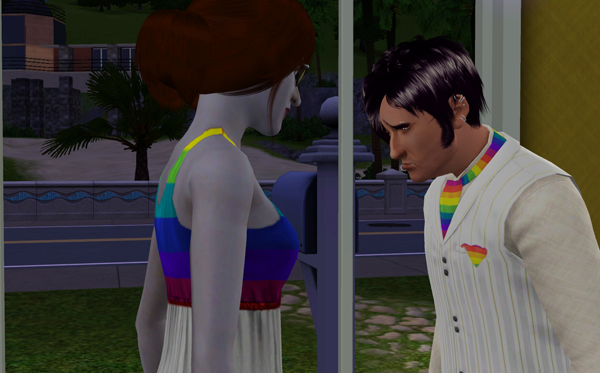 Coke: Wait a minute.. it was MY DAD!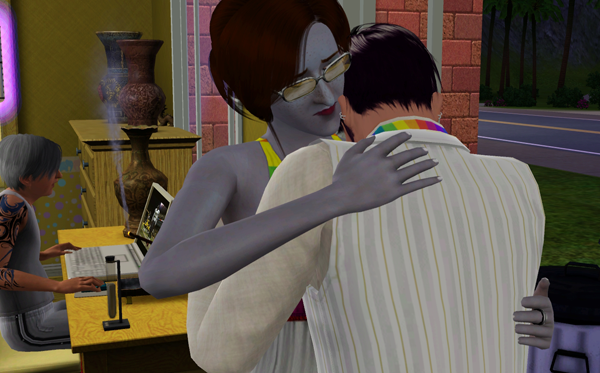 Tabi: There there, baby..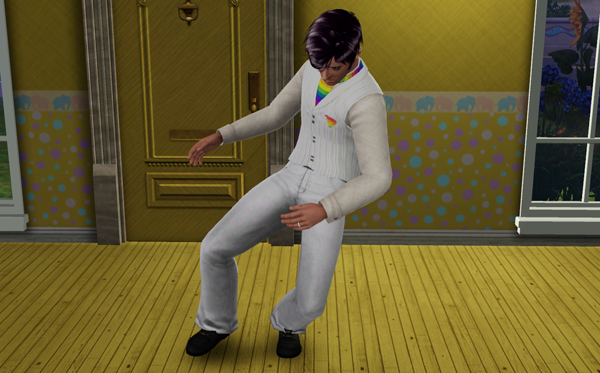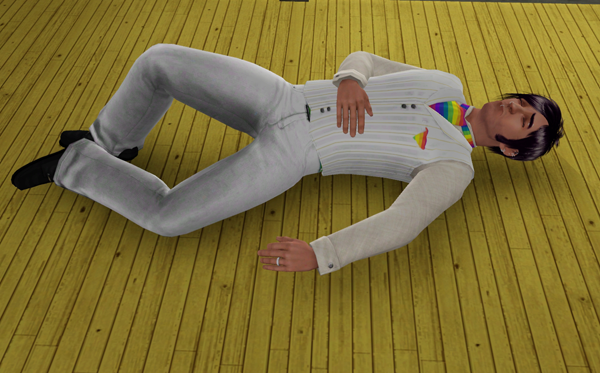 And then he passed out from exhaustion.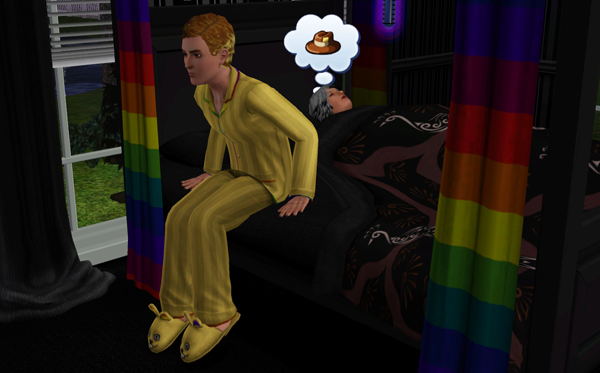 I bought Sub a new bed and forgot to show it to him.. so he got confused and ended up sleeping here.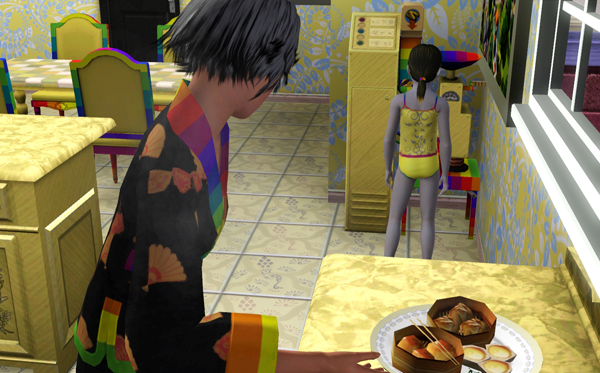 Jet: Here, Daffodil, here's Dim Sum, your favourite, just for you.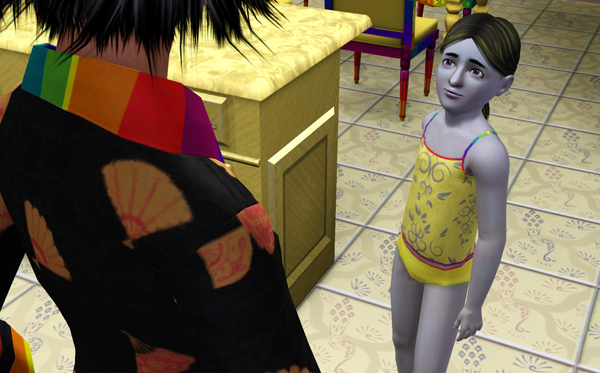 Daffie: I am very appreciative of that.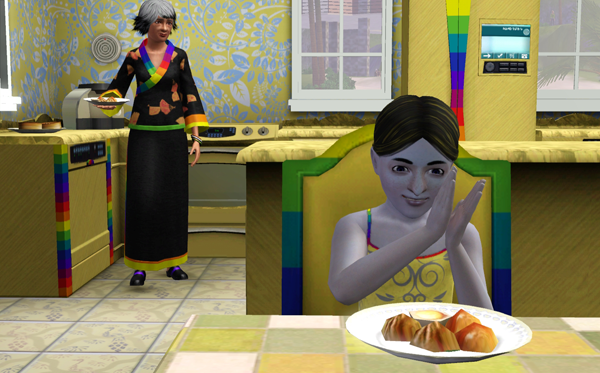 Daffie: Yumm!
Jet: She is such a sweetheart.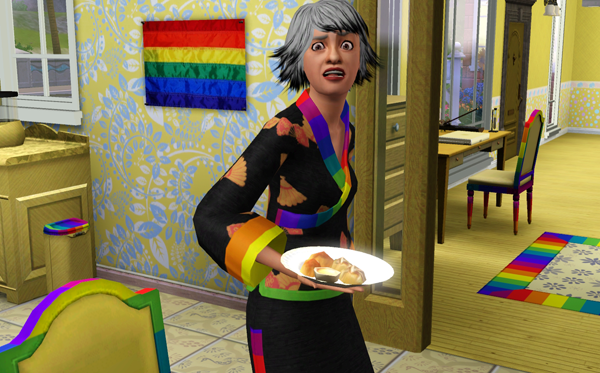 Jet: Wait.. if my ex-husband died. I might just die too.. and soon!!
And Leroy is STILL ALIVE.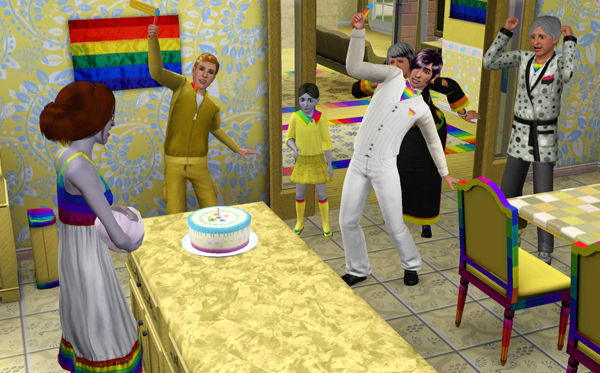 BIRTHDAY TIME.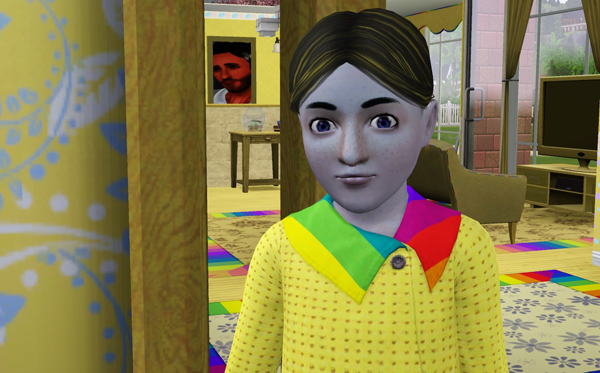 Daffie: I can not wait to see her get out of that cocoon!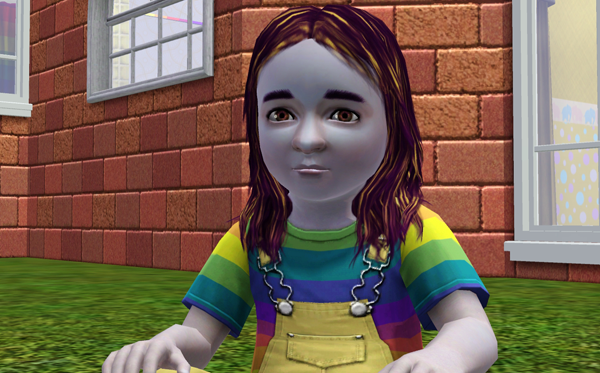 This is Sulfur, if you forgot her name.
She is still evil and athletic.
She got Coke's hair and looks like a darker version of his eyes.
Yellow looks pretty good with that hair colour.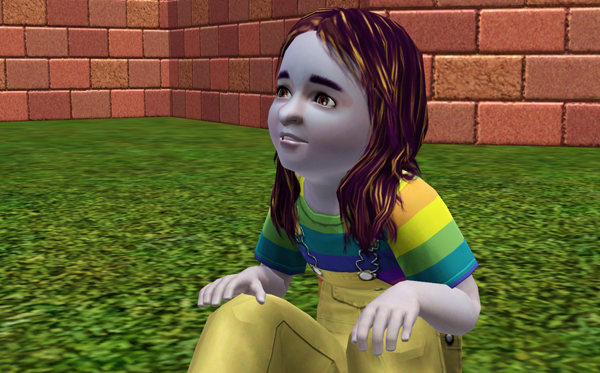 Oh yeah... she's a
monster
.
Thanks for reading everybody!!
Love you long time!