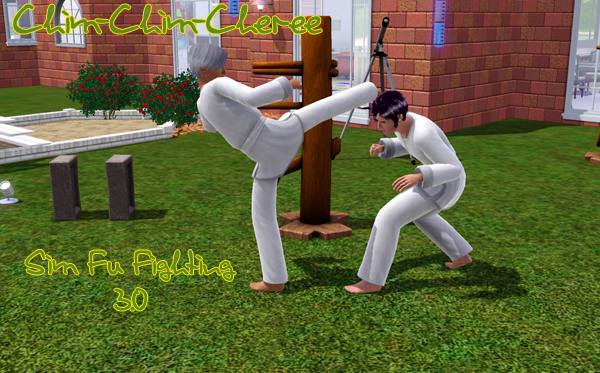 Everybody sing with me!
Everybody was SIM FU FIGHTING!
But that's not what you're here for, is it. I hope not, because that's all you get.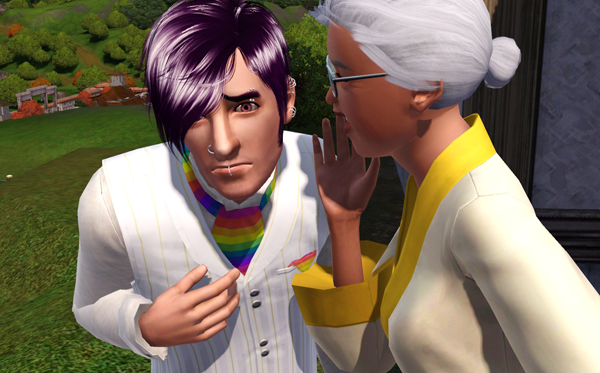 CuteLady: Your wife is being held at.. my grandson's relic store!
Coke: So what was that paper for?
CuteLady: Oh that.. uh.. it was of great importance! She stole it from us!
Coke: What?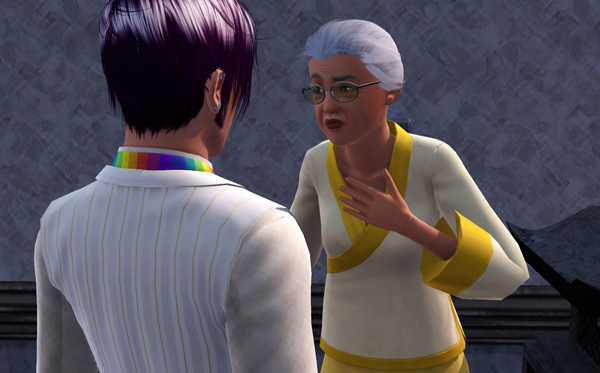 Cutelady: Anyway. You better run young lad. your lady is waiting for you.
Coke: I've come for my wife!
RelicMerch: Excellent. Except.. I need you to get me some bugs.
Coke: But---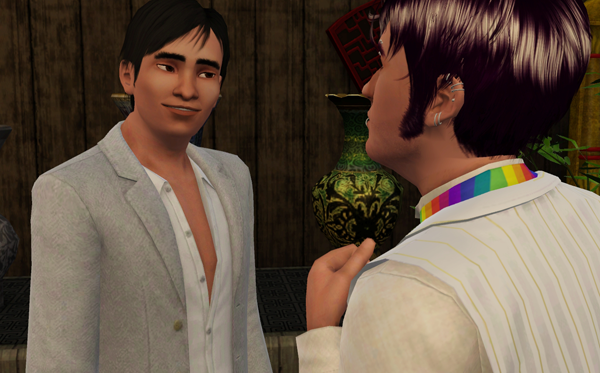 RelicMerch: Nuh-uh. I make the rules. Bring me 3 bugs or you might as well throw away the ring.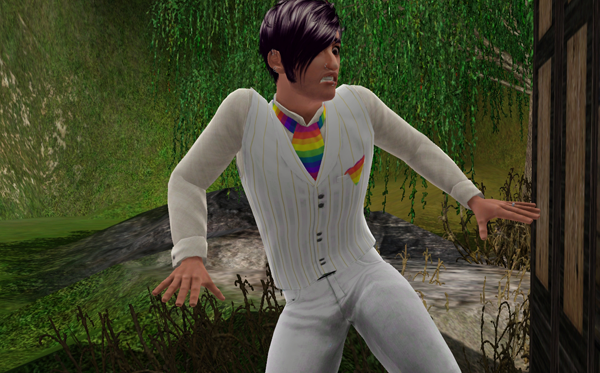 Coke: oh god, these bugs are biting me!! Oh Tabi!! Help!!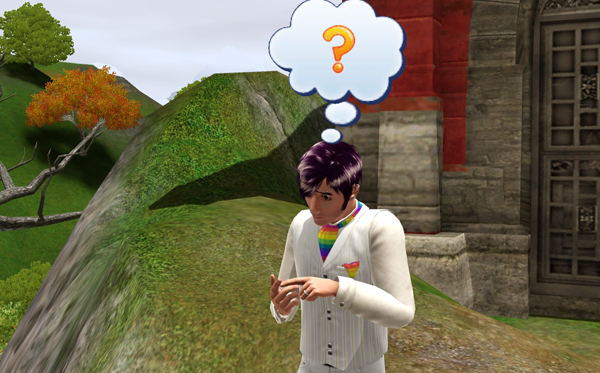 Coke: Let's see.. I have one two... no! I need three! I checked the places the guy told me to find them. How am I supposed to.. ugh!! maybe he'll give me a better map if I go back and ask. Yes I'll do that!
Coke: I'm on my way Tabi!!
BlueDressGirl: What the?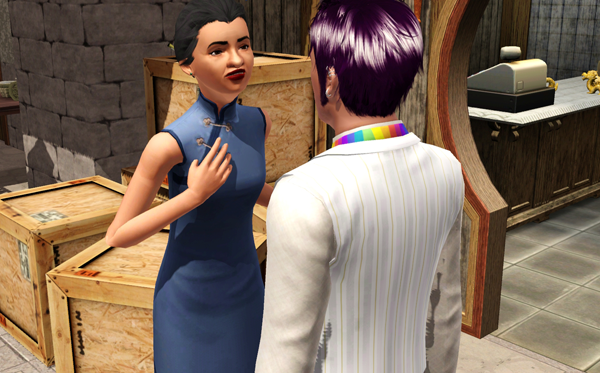 BlueDressGirl: Hi, I'm Lu, why are you running so?
Coke: Well, Lu, if you must know..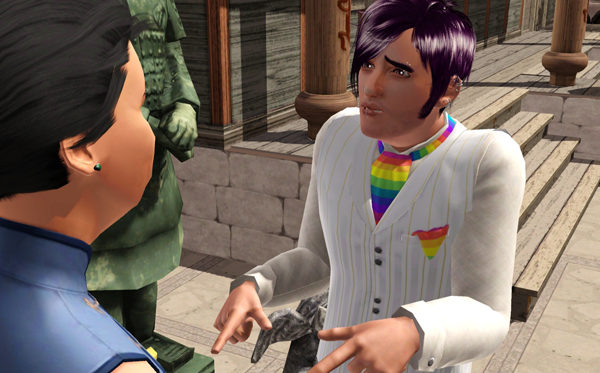 Coke: The relic merchant is holing my wife hostage!!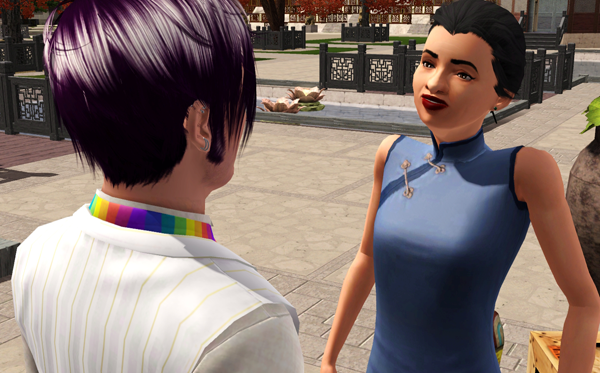 Lu: Hur hur.. no he's not. He and his grandmother are known to scare tourists into doing things they're too lazy to do. I'm sure your wife si running around looking for gems and meteors as we speak.
Coke: OMG, what?!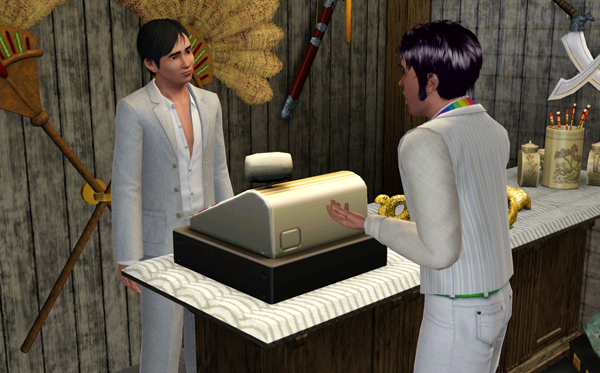 Coke: I'm on to you! You don't really have my wife!! Also.. here are the two bugs I did find, the others got away.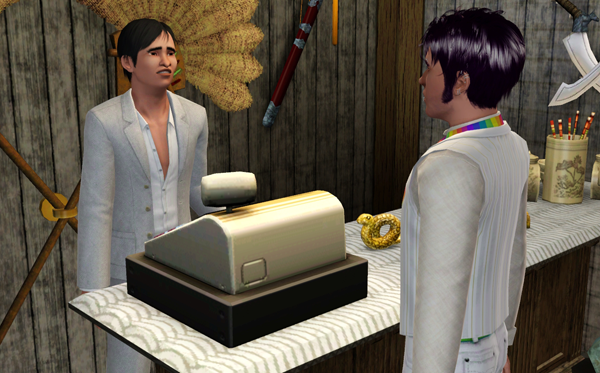 RelicMerch: Lol. Tourists are stupid.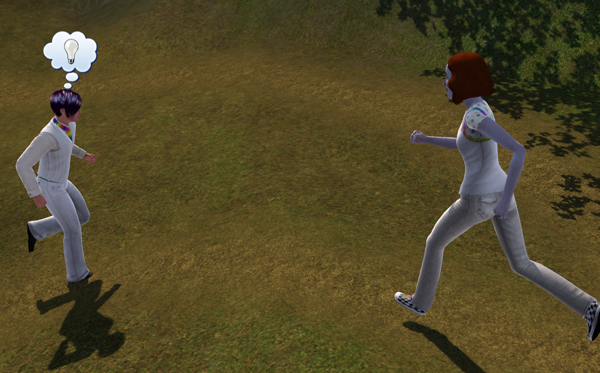 Coke: HONEY!!
Tabi: OMG, Are you okay!?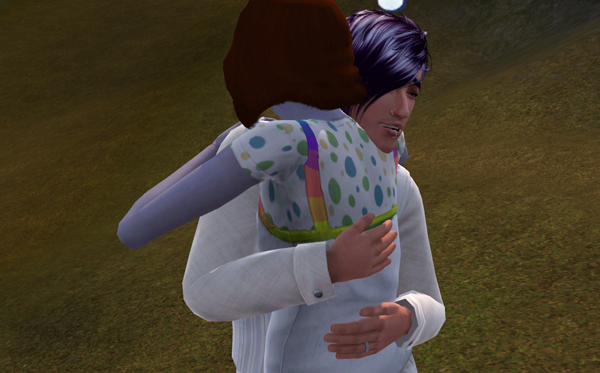 Coke: I was so scared! I thought they would hurt you!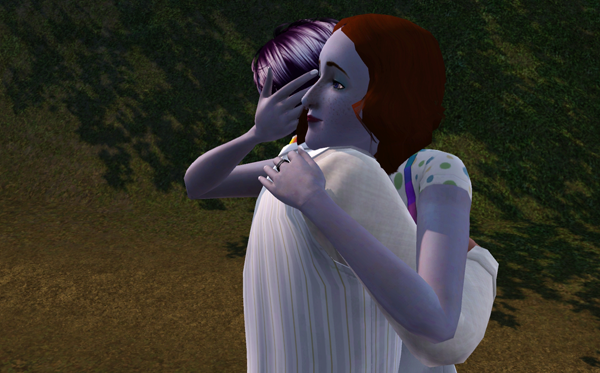 Tabi: Me too! I've been worried sick!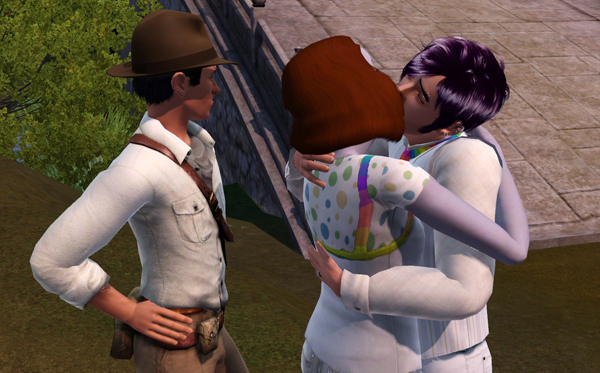 IndieWannabe: Do you MIND? You're in the way of my ADVENTURE!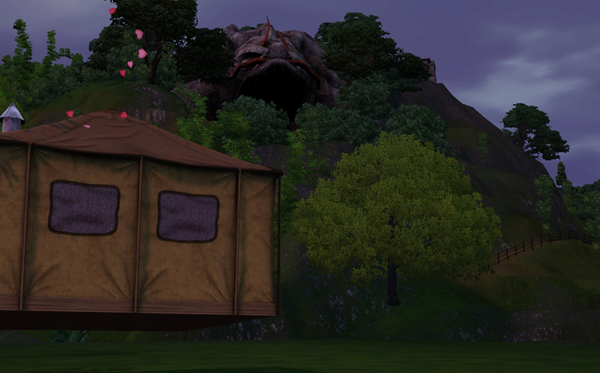 One last adventure before they return home, I see.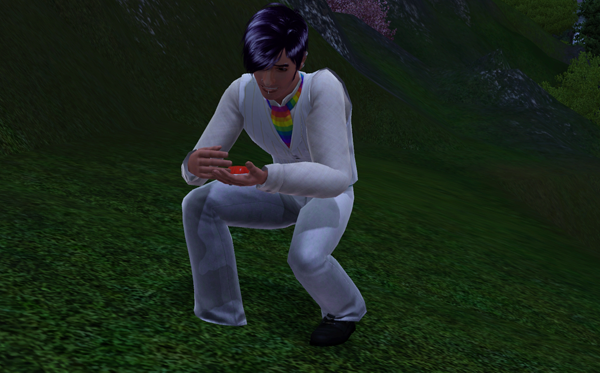 Coke: Aha! Found the third one! I'll be sure to drop it off to the relic store before we leave.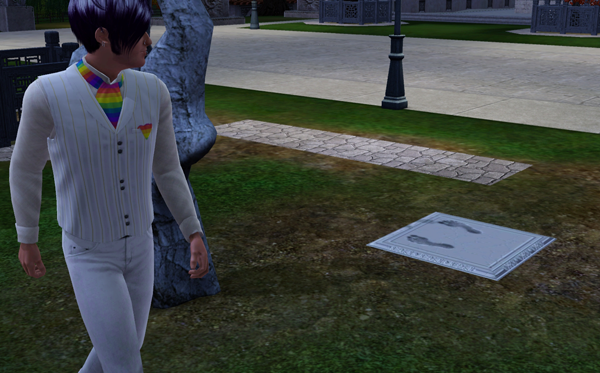 Coke: Hmm.. an inconspicuous floorplate. Maybe next time!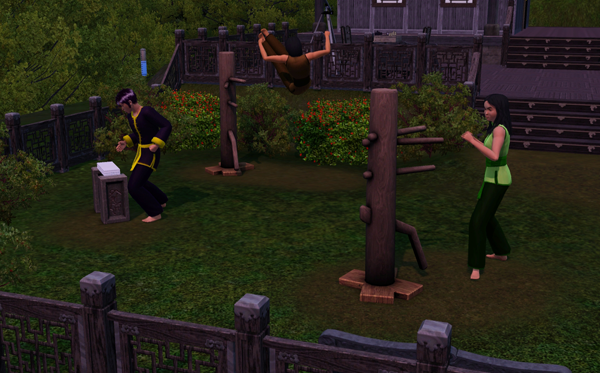 Guess which of these three is most advanced xD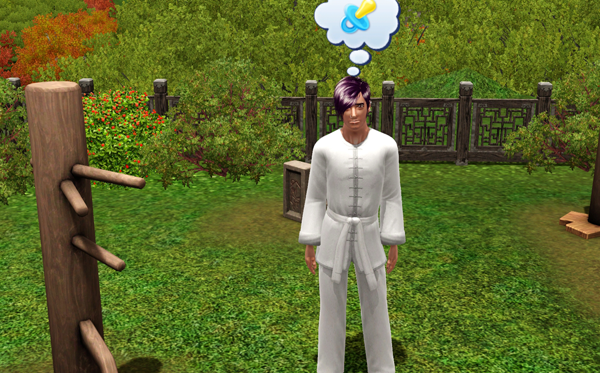 Coke: Babies..
Coke: I am going to write a novel about this on my laptop.
Tabitha *has become thin* she was chubby when she was fishing and on the hugging picture she was already thin.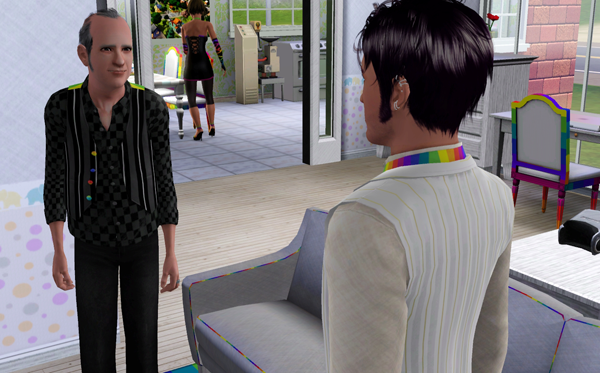 Coke: What happened to your hair grandpa?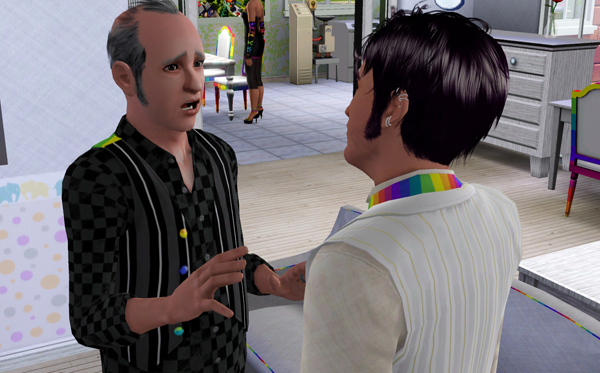 Mort: It's me, your father. I was worried you wouldn't be able to take care of yourself alone and it made my hair go grey and fall out.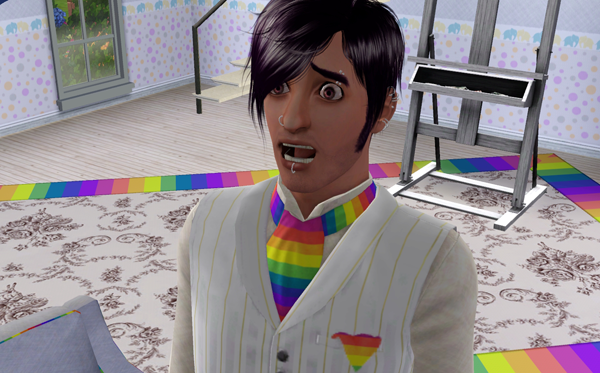 Coke: If you're not grandpa... is... is he even alive!?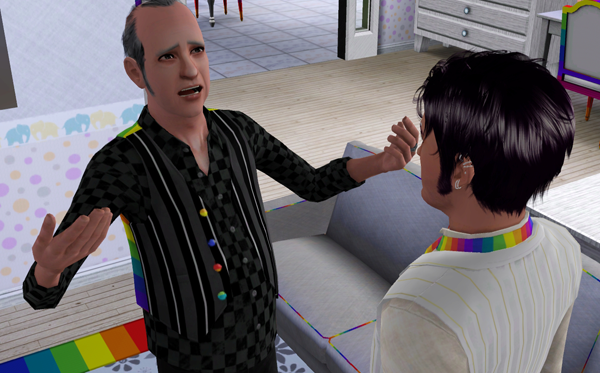 Mort: Leroy is fine and well!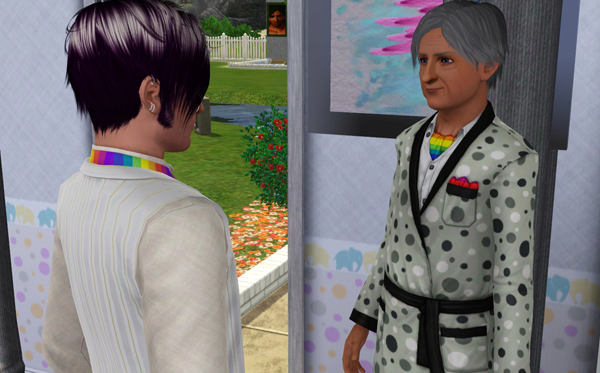 Leroy: Hello there, young man, do I know you.
Coke: It's Cocaine!
Leroy: Ah, sorry young one, my memory isn't as good as it used to be.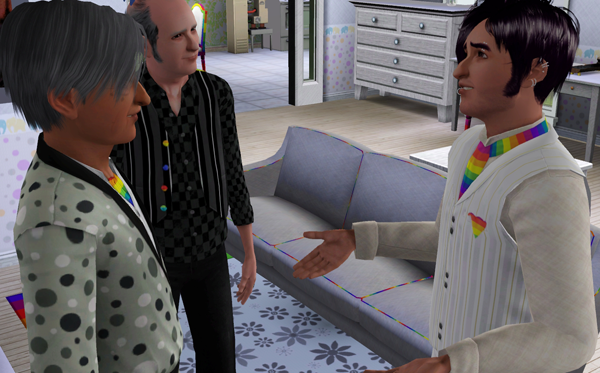 Coke: And it turned out she was out doing quests for the same guy I was!!
Mort: How silly.
Coke: Oh and I brought some souvenirs that I'm sure...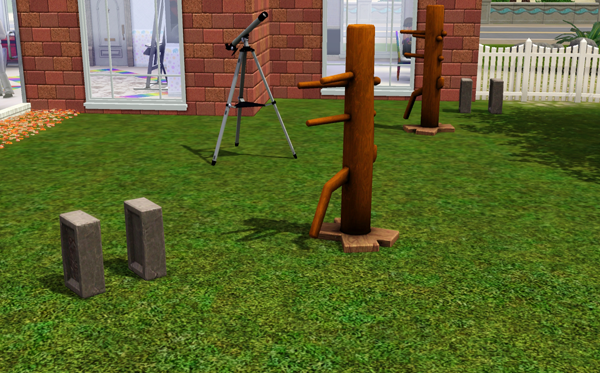 ..Leroy will enjoy.
Jet: Everyone is home safe. Yay!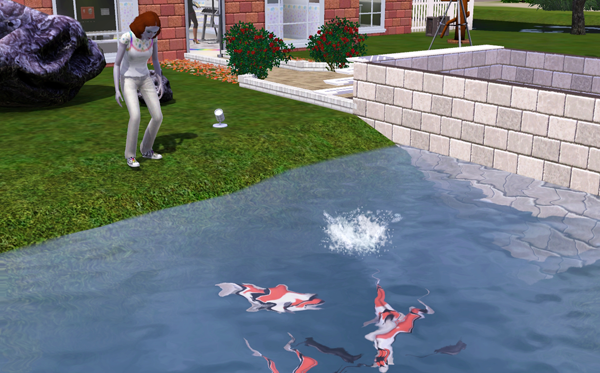 Tabi: There you go, fishies, off to my pond!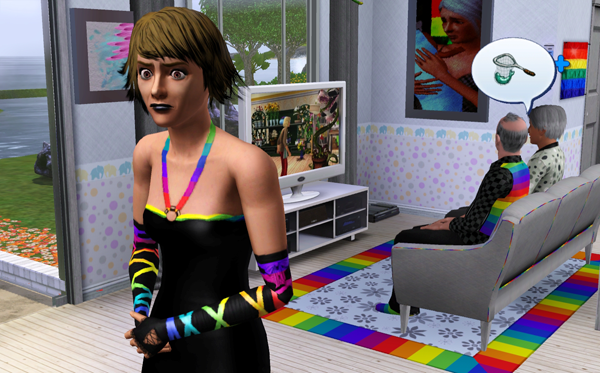 Jet:..I see old people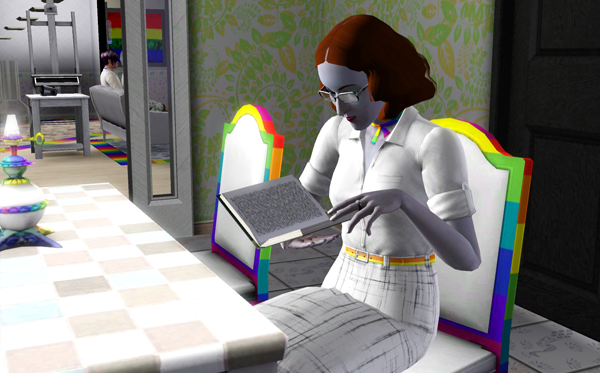 I know everyone liked Tabi's old outfit but I changed it. Hope you like this one too.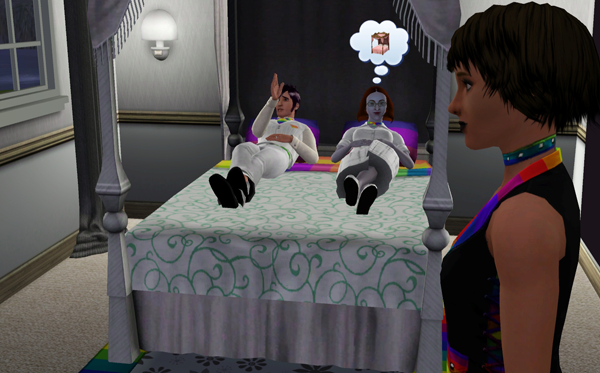 Coke: Mother...please leave!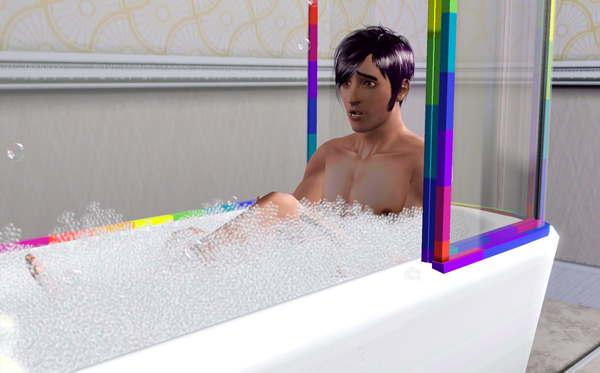 Coke: Everybody was Sim Fu fighting!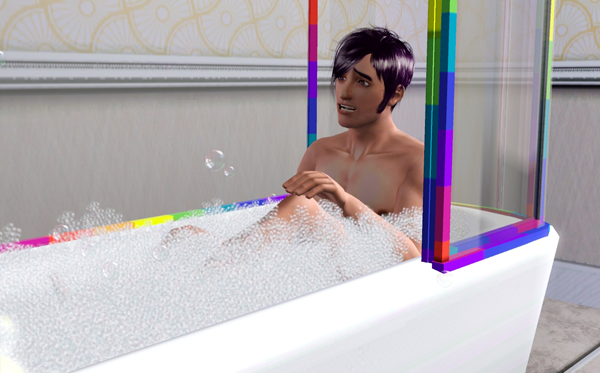 Coke: Those kids were.. fast as lightning!
In fact it was..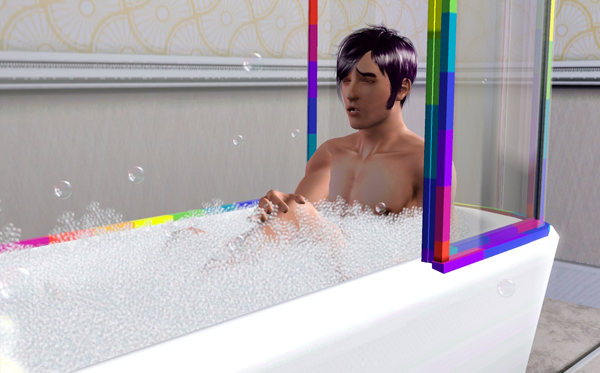 Coke: ..a little bit fright'ning.
But they fought with expert timing.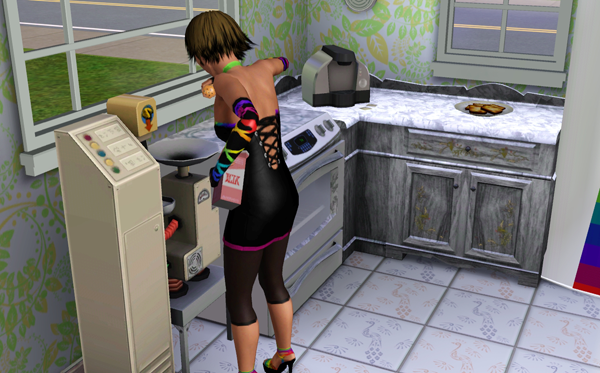 Jet: Oh! He bought something for his mum too. Good boy he is.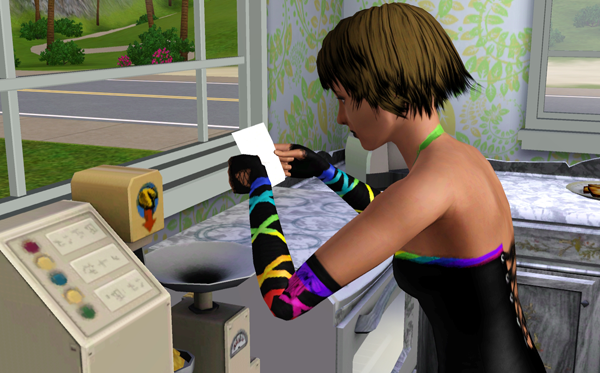 Jet: "I love you mum." Ahw, isn't he a sweetheart.
Jet: Thank you, Cokey.
Coke: You're welcome mum.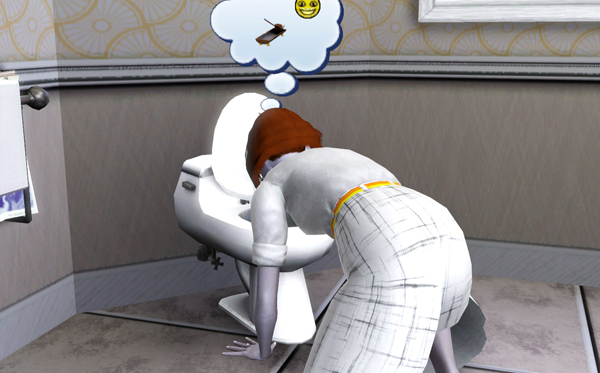 Tabi: It's that incense smoke.. it made me nauseous!
Sure.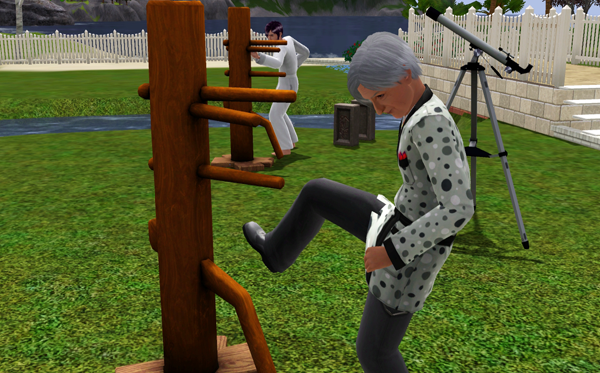 Leroy: Hurk.
He loves this thing.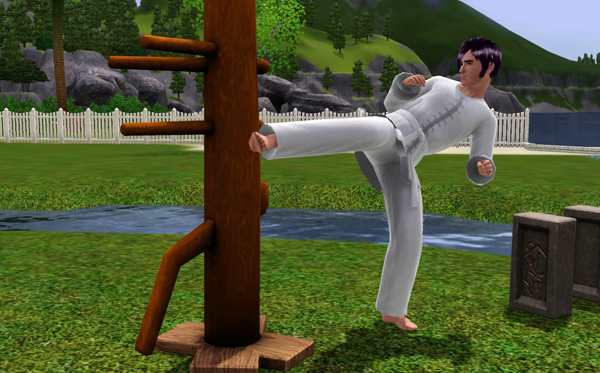 Coke: HA!
And someone's gone better at this :D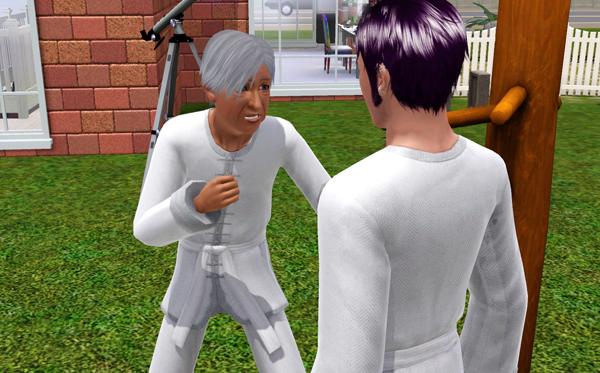 Leroy: Wanna fight?
Coke: I dunno, you're like 130..
Leroy: Sure.. pansy!
Coke: YOU'RE ON, GRANDPA!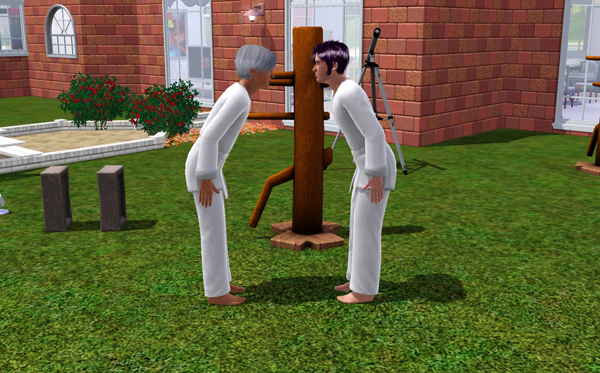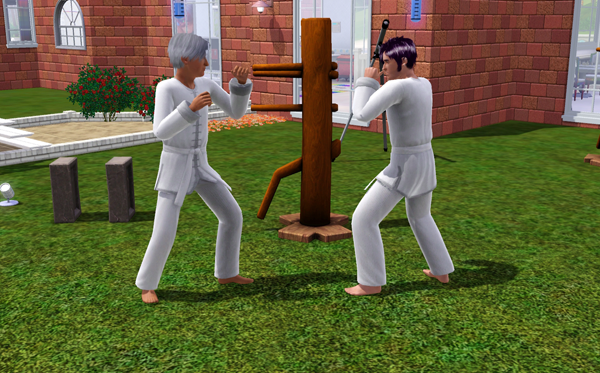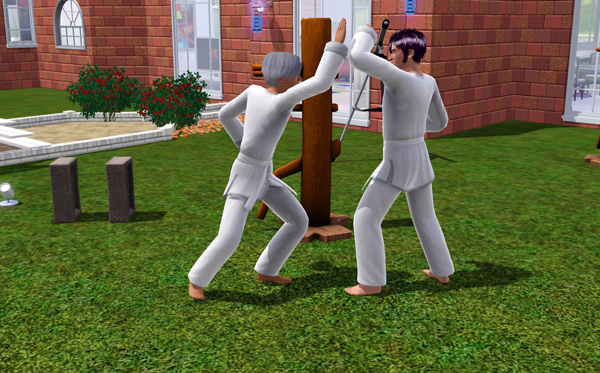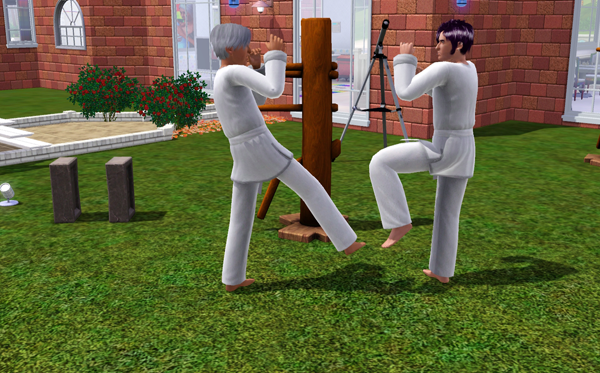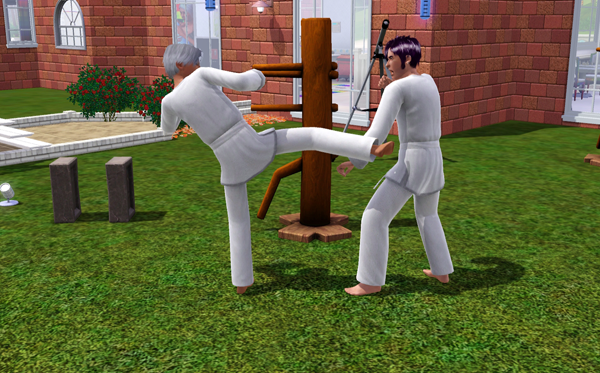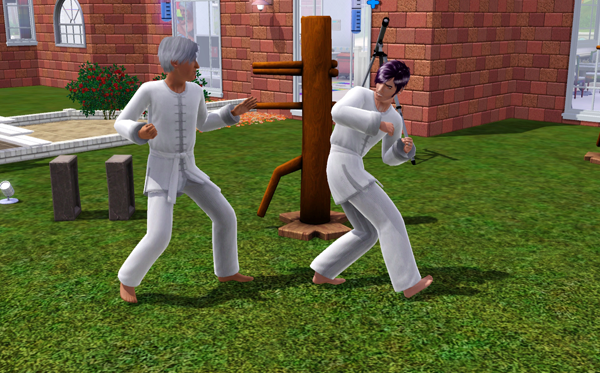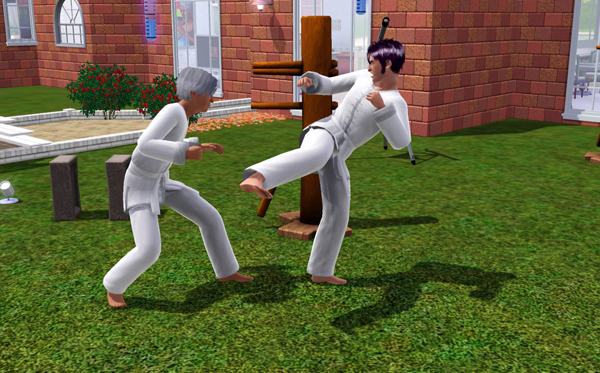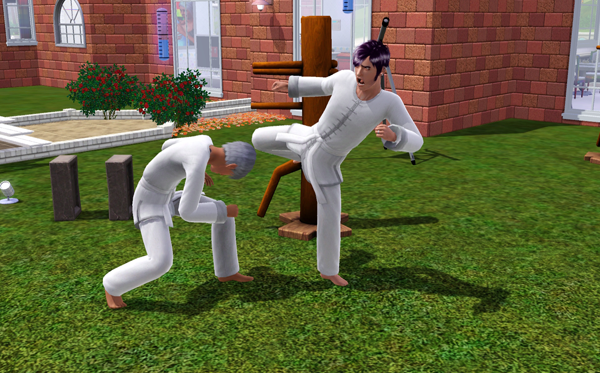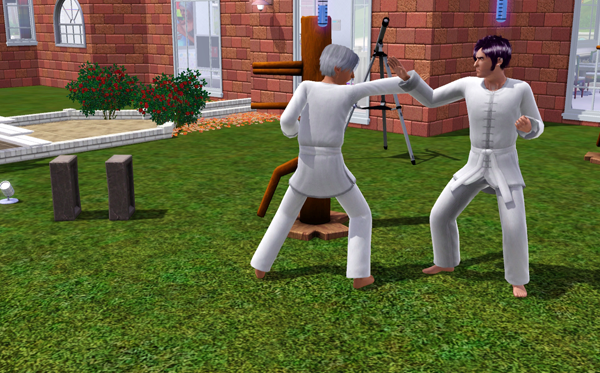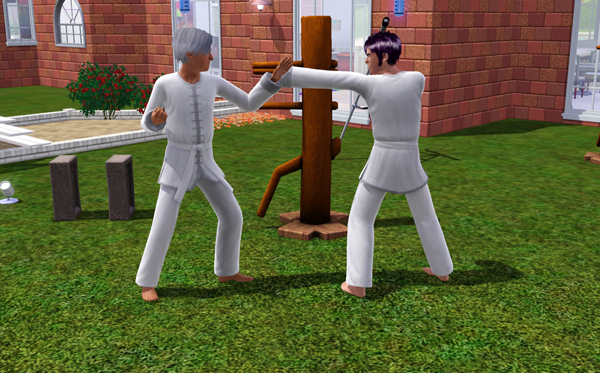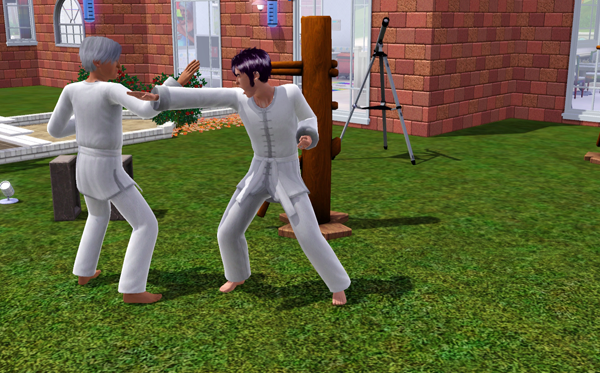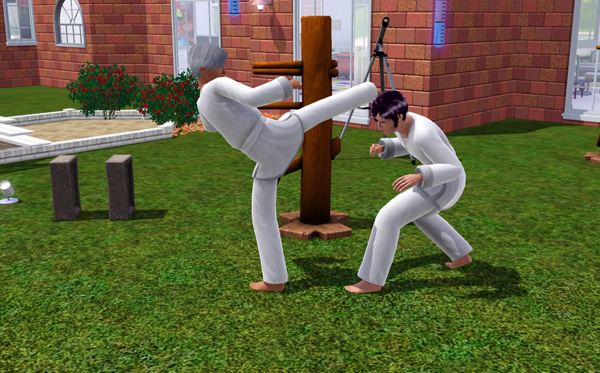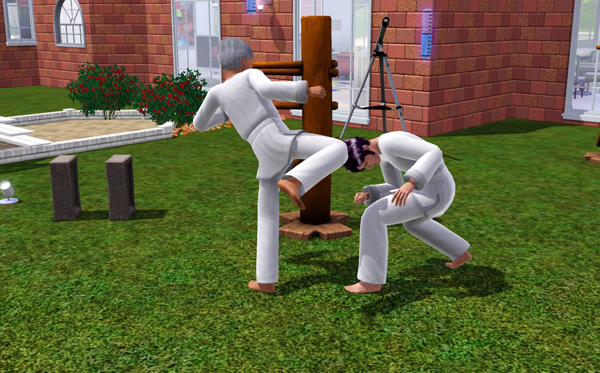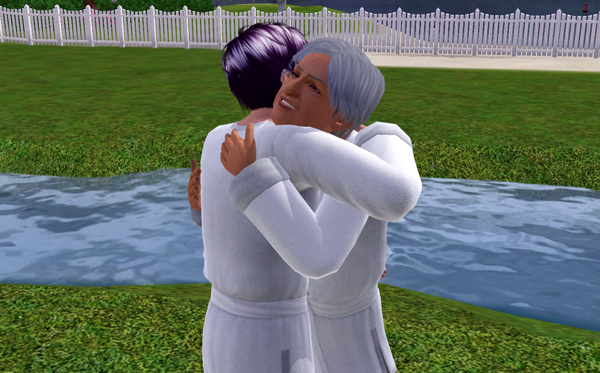 Coke: I can't believe you won, gramps.
Leroy: I was after all a pro football player, sonny.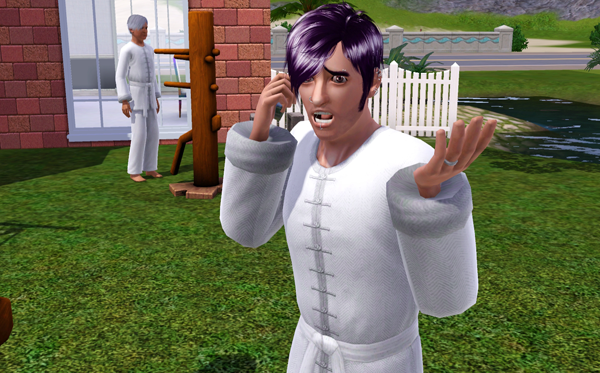 Coke: Hello? Who are you? How'd you get this number and NO I do not want to become a pro athlete. I've only been doing some sim fu in my backyard! GTFO!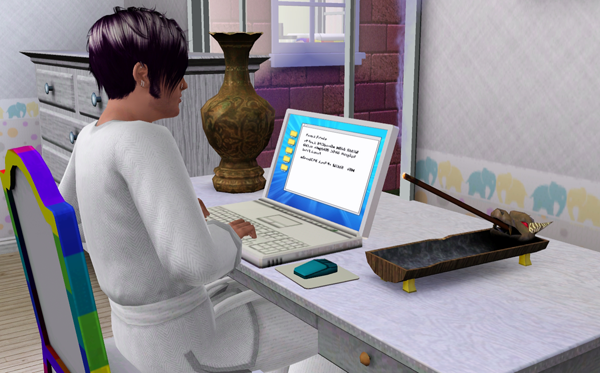 Coke doing what he does best. He started a new mystery novel titled "They Took my Wife"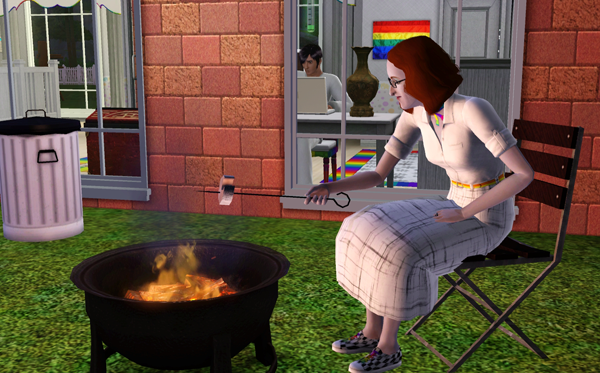 Ahw, cute!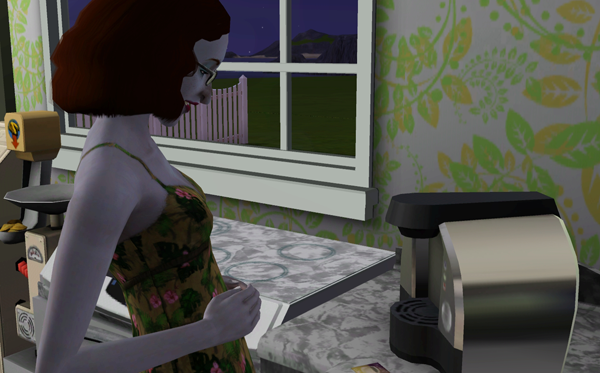 BABY TIME!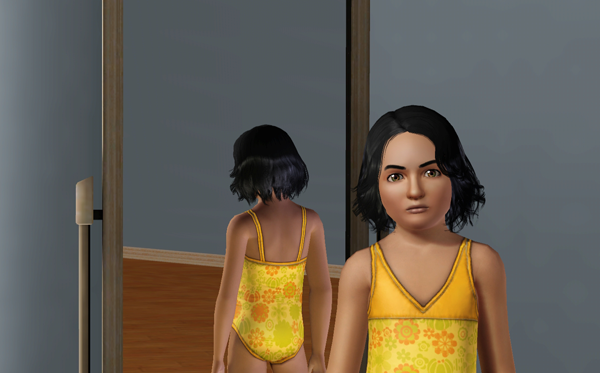 I always do this. Show off my simself's kids. This is Ashleigh. AHW. She gets nothing from me xD not the skin, eyes nor hair. The chin looks mine. And the lips I think.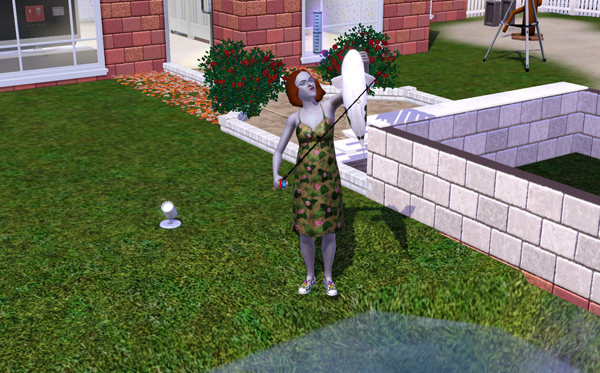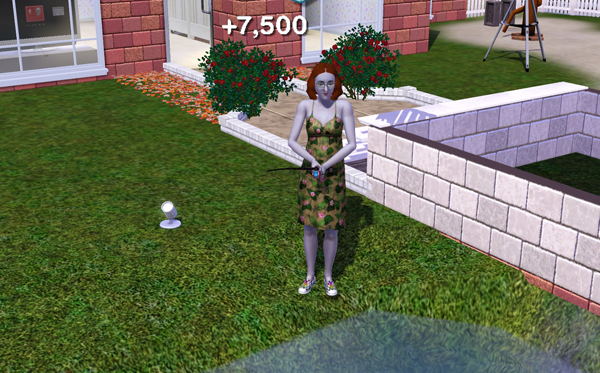 Oh. Thanks for the max fishing, koi fish!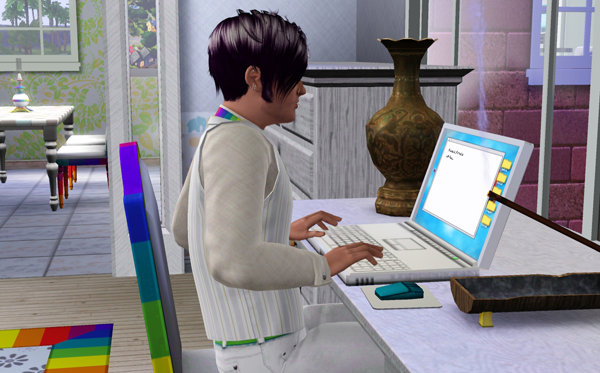 Minutes later Coke maxes writing.
The family that masters skills together, stays together.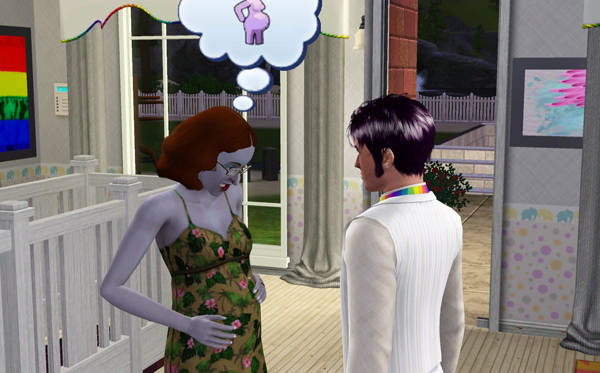 Tabi: I think we got more than a bunch of souvenirs from our trip, honey.
Coke: You're like a vase of flowers, darling, you bloom!
Tabi: Aww...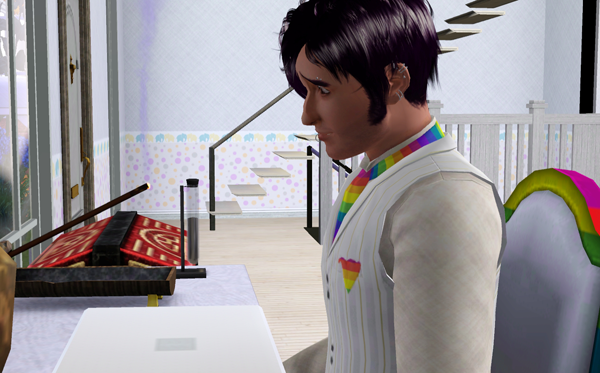 Coke: I just.. became a pro author.
Wait.. you fulfilled your lifetime want!?
Coke: Yes.
Now what!?
Coke: Keep on writing! I have made a name for myself.. now comes the struggle to keep my name.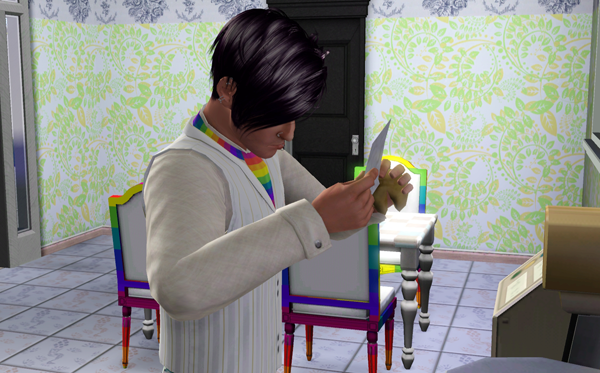 Coke: "We all live in a yellow submarine"? What does that mean?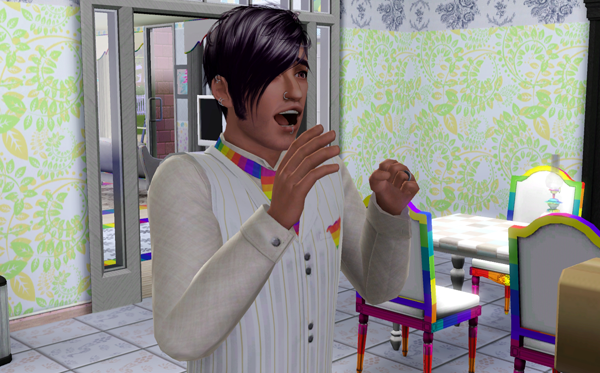 Coke: Must be my mum.. she's silly enough to write something like this.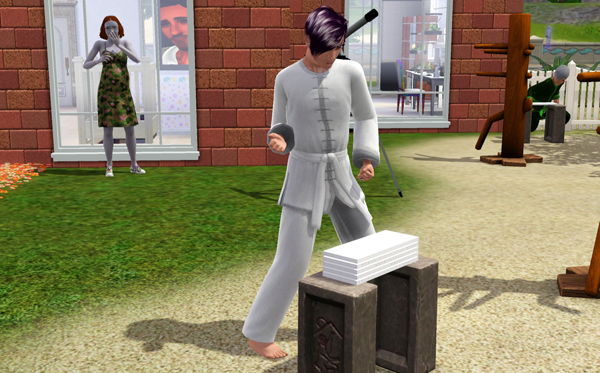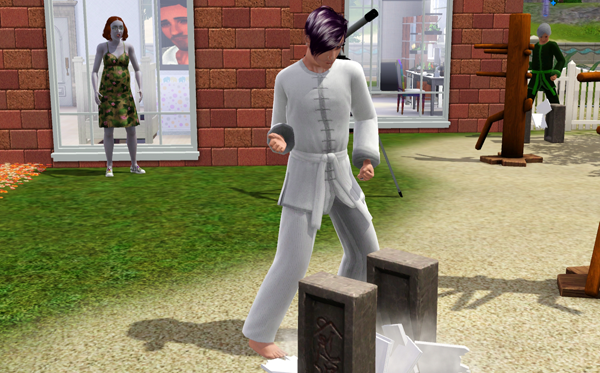 POOF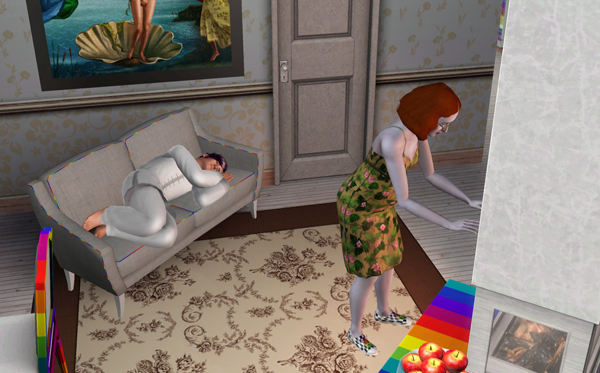 Another lovely evening at the Chimeree house.
BUT WAIT. THAT'S NOT ALL.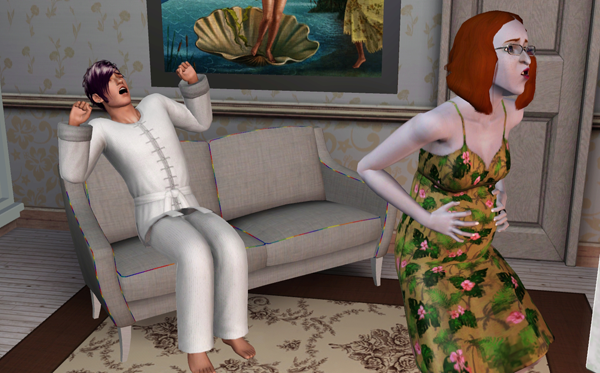 Tabi: OOOOUUUUCHHH!
Coke: Oh man.. that was a weird dream.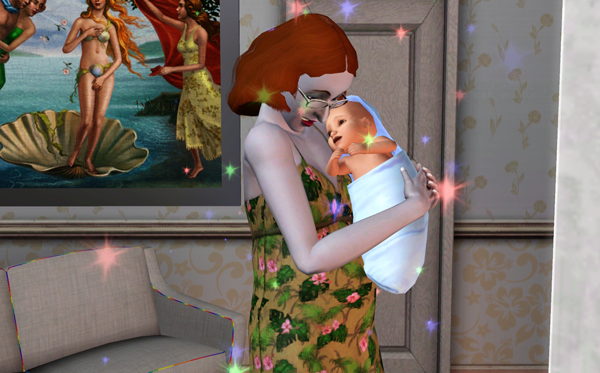 Tabi: It's a boy!
Fifth consecutive :)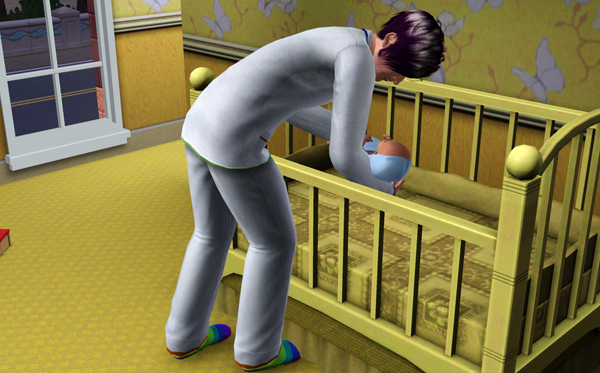 Coke: Hello little Yellow-Submarine. I love you, baby.
I had to use AwesomeMod to give him that name because EAxis doesn't allow a name longer than 12(or 13?) characters.... WTF?
Yellow-Submarine Chimeree likes Indie music, Goopy Carbonara and the colour Turquoise. He's a couch-potato who hates the outdoors.
Next time: Will Subby have siblings? Blue ones?
Tune in next time for answers!
Thank you for reading. Love you long time!