Time for another Rainbow-flavoured chapter!
This cut contains less than 80 pictures!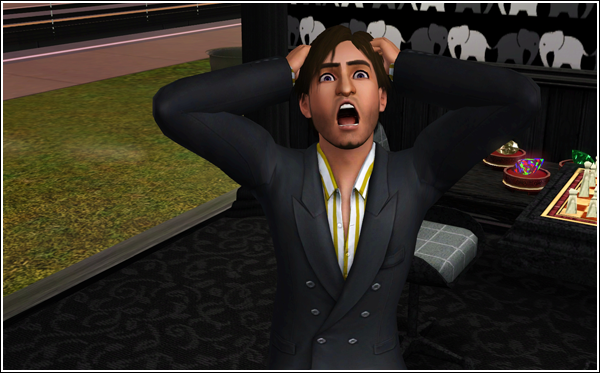 Leroy: Why haven't I had any cool lines in forever!?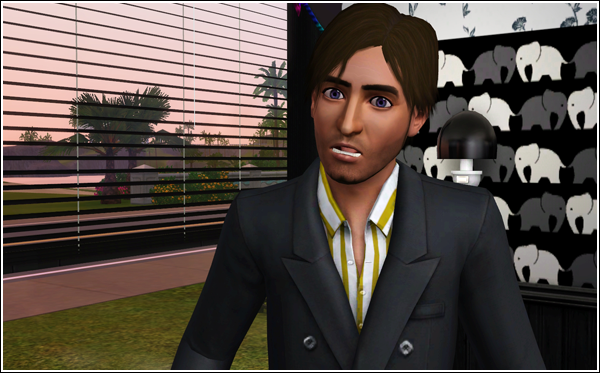 Leroy: You still love me, right?
We still love you :)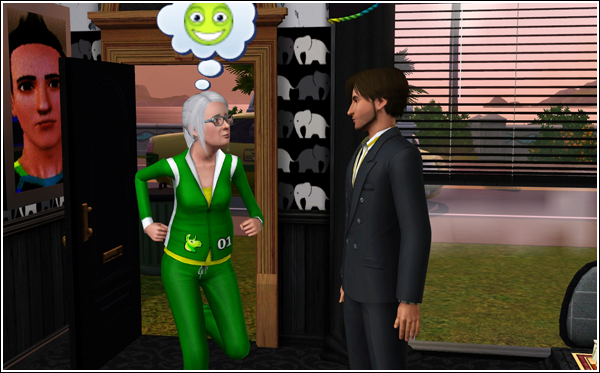 Mimi: Seeing my husband when I return from work makes me happy.
The two of you WORK together, you see him at work anyway!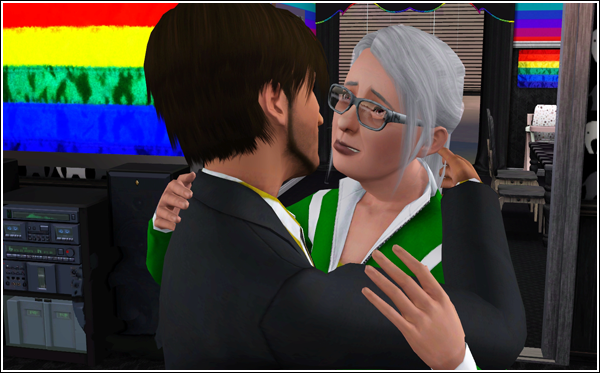 Mimi: Your pathetic attempt to bring me down... has failed.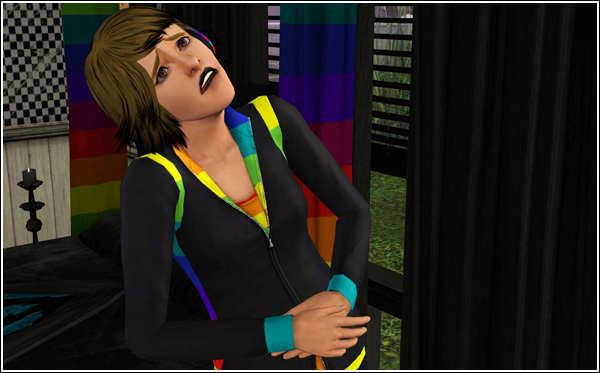 Jet: My tummy is upset!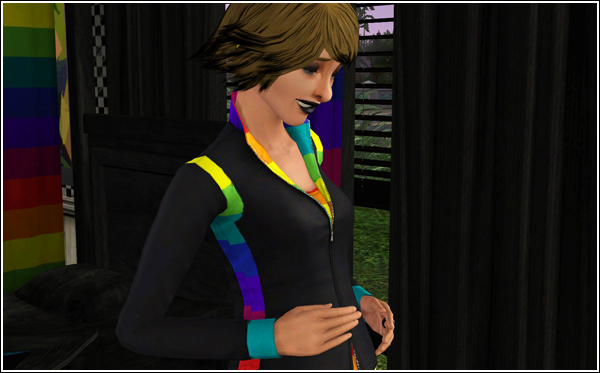 Jet: Oh wait, I'm just pregnant.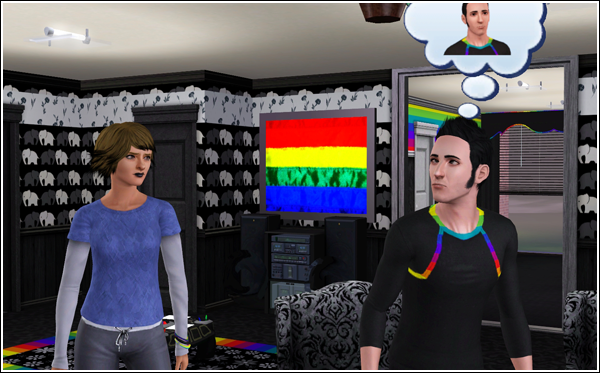 Mort: Thinking of myself makes me go cross-eyed.
Jet: Why am I not wearing black!?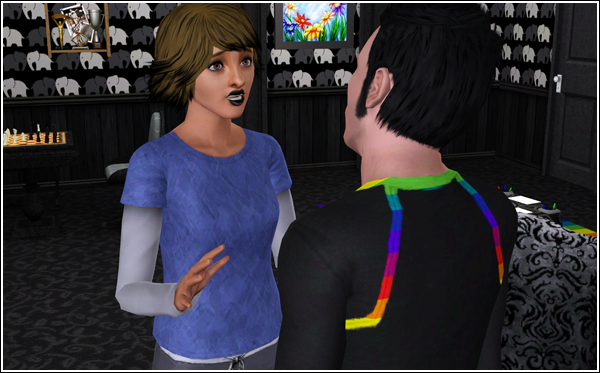 Jet: BTW, BB! I'm pregnant!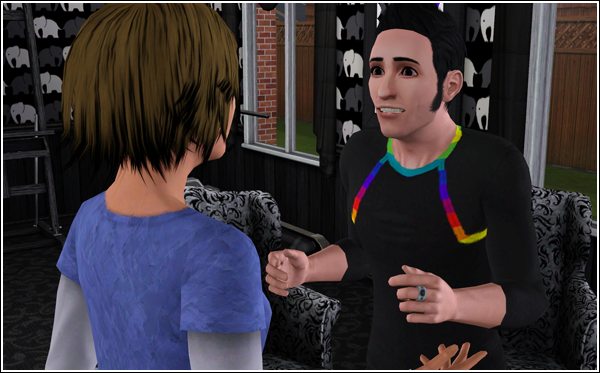 Mort: OMGYAY! I'M SO EXCITED!!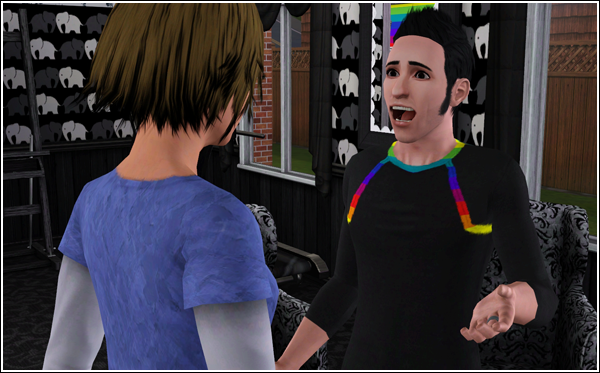 Mort: I AM SO HAPPY FOR US!
Jet: Last time you were not this enthusiastic!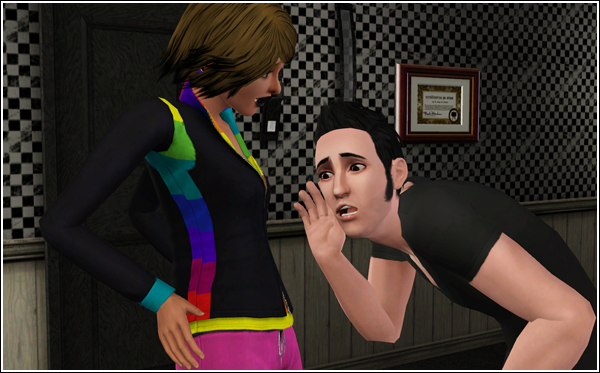 Mort: Hello? Hello??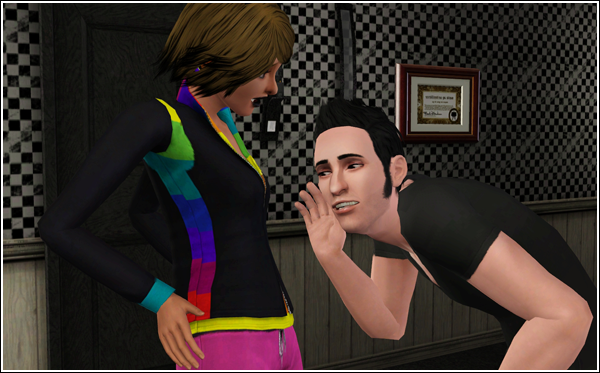 Mort: He--oooh.. I hear it!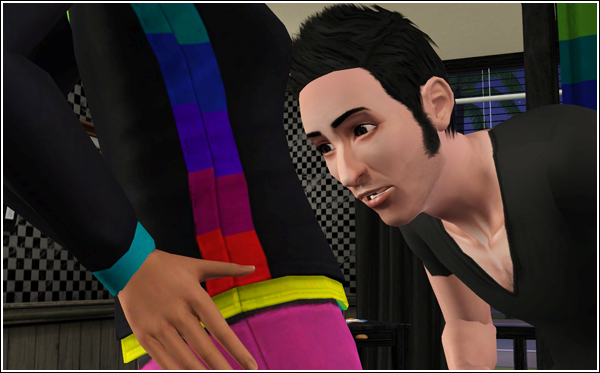 Mort: What's that you say?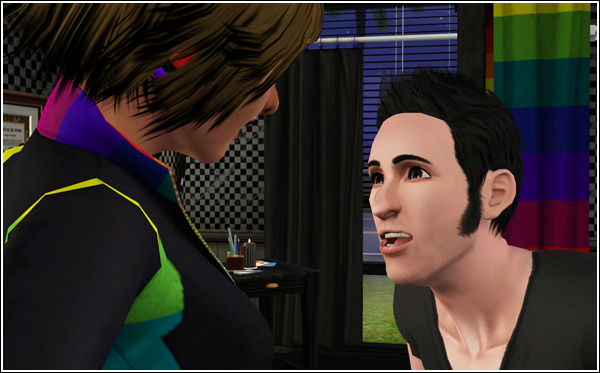 Mort: The baby said "See you in 8'
Jet: Minutes??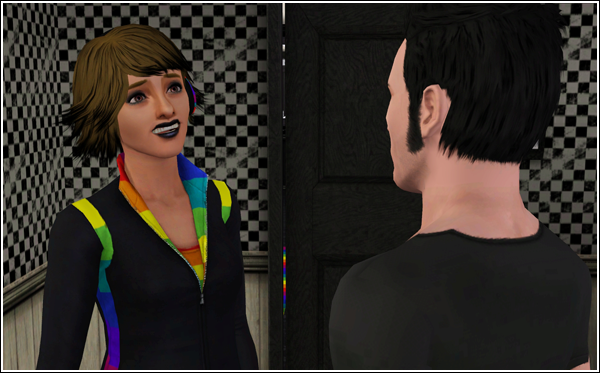 Jet: Let's go look after the baby we already have, so we'll be done with him one this one's here!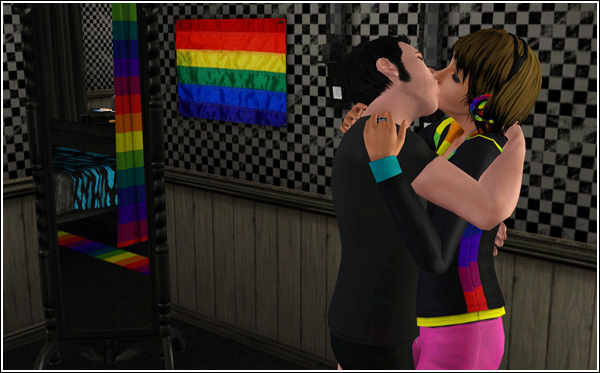 Mort: Kisses first!
I do love Mort and Jet. They're lovely together.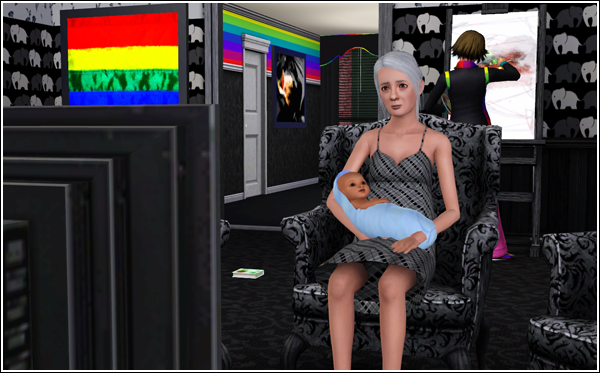 Mimi however has taken the job of babysitter... uhm.. quite literally.
Every time Light cries I go and run the parents over but Mimi always gets there first!! Ugh.
Then again.. Mimi's so cute!
CUE MIMI SPAM!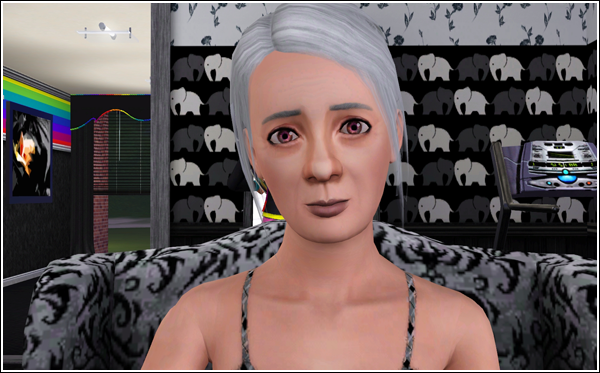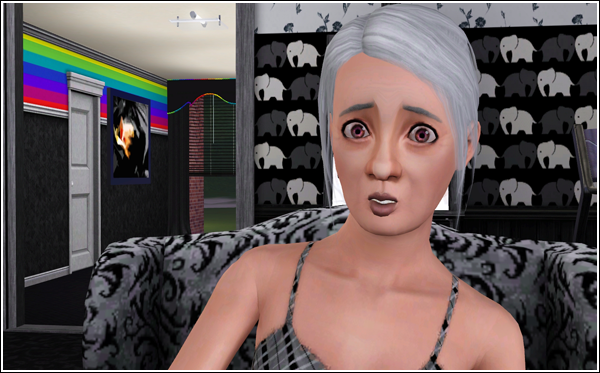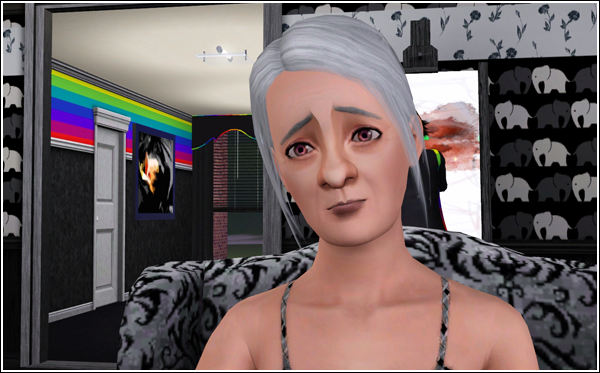 SO cute.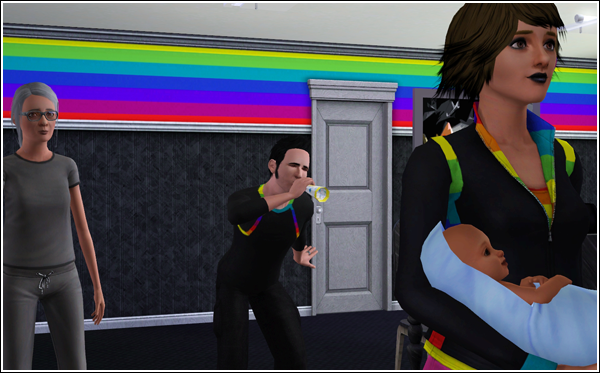 Time for little Light to grow up :)
Mort: TOOOT!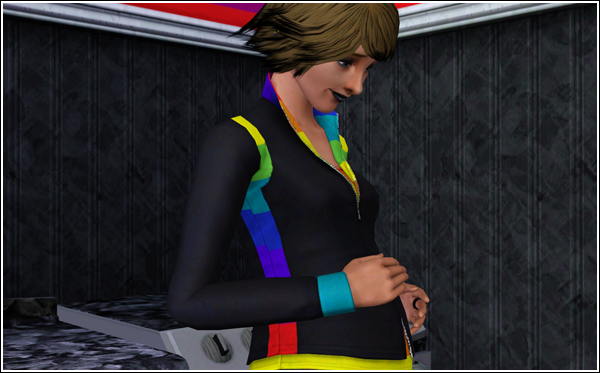 Jet: That's your big brother growing up, baby.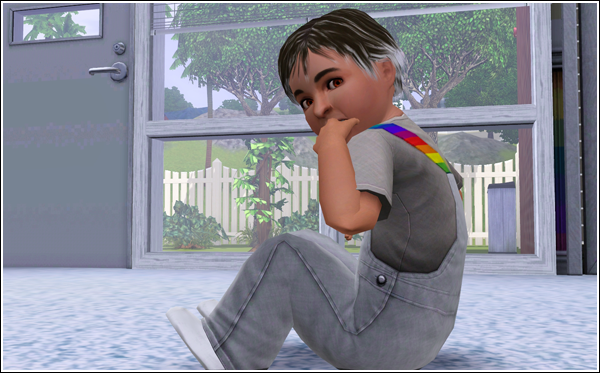 Well then!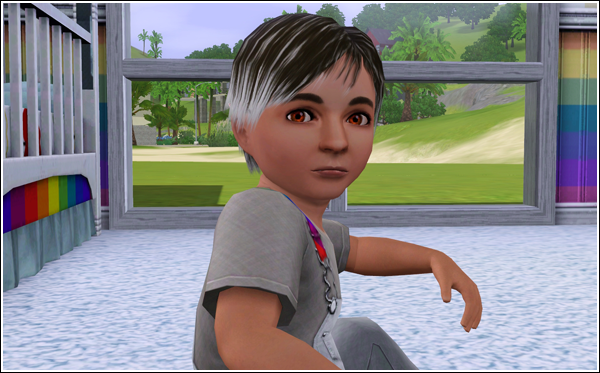 Apparently Sunset and Dark Brown coloured eyes make Dark orange eyes.
Light has Leroy's brown hair and as a reminder he's brave and loves the outdoors. Jet HATES outdoors. Hmm.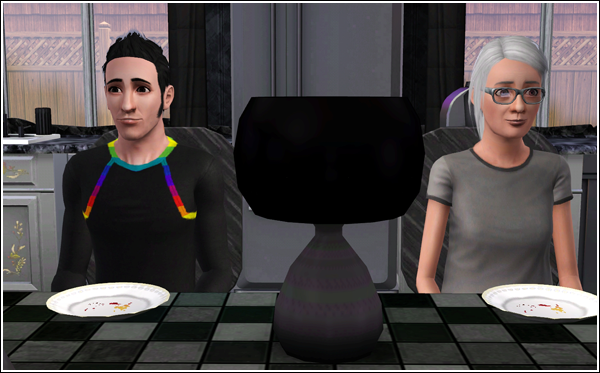 Mimi and Mort look like their food was spiked.
Mimi and Mort: I AM HAPPY!!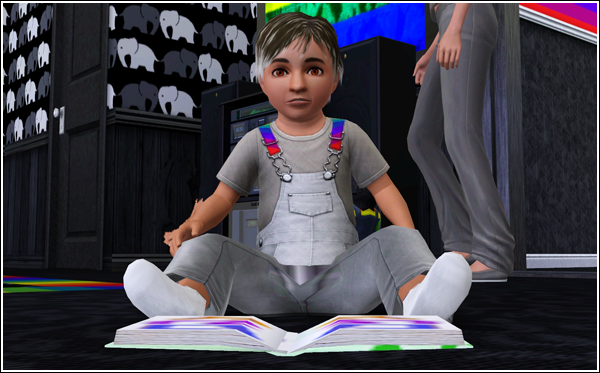 Light: Check out my notebook! Oh wait, it's a SECRET!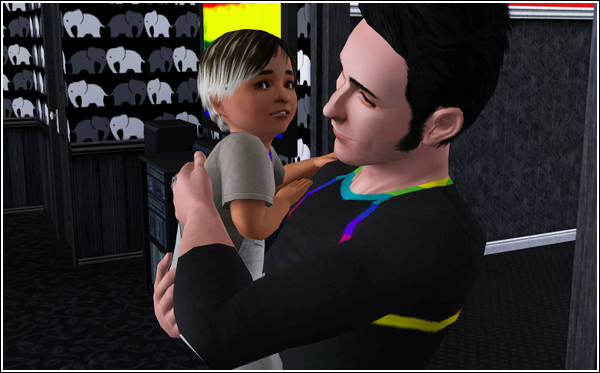 Light: LOOK! I'm really high up from the ground!!
You brave little man, you!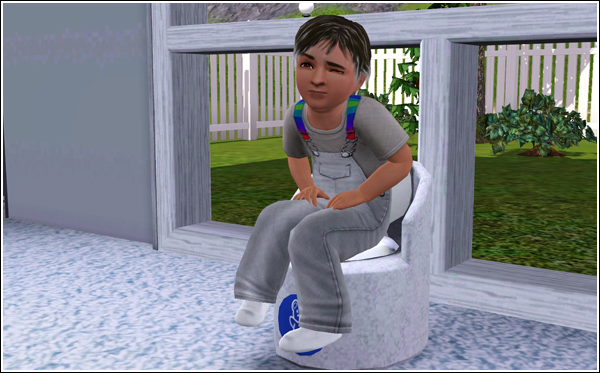 Light: And
why
is it that I can't just do in in my diaper, again?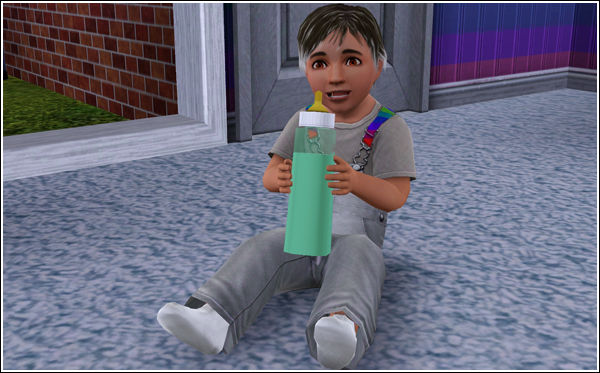 Light: I am not afraid to drink this strange green liquid!!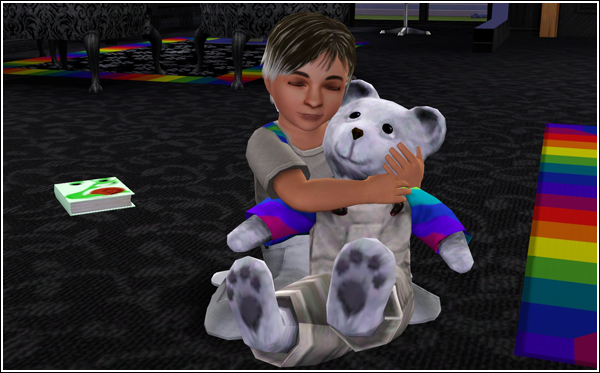 Light: I LOVE MY SIDEKICK SIGI.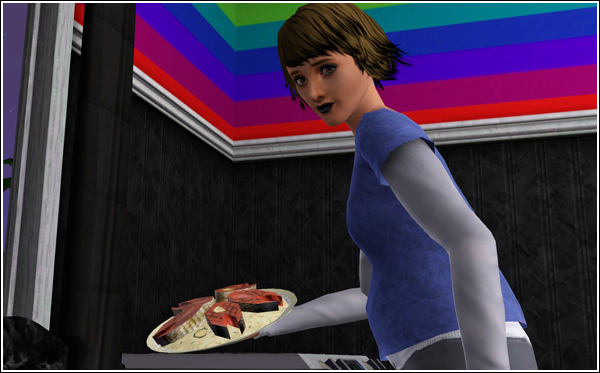 Jet: I am finally able to make grilled salmon.. my favourite food in the universe!
And yet.. no French toast? Really, EA? French toast is tougher than grilled salmon?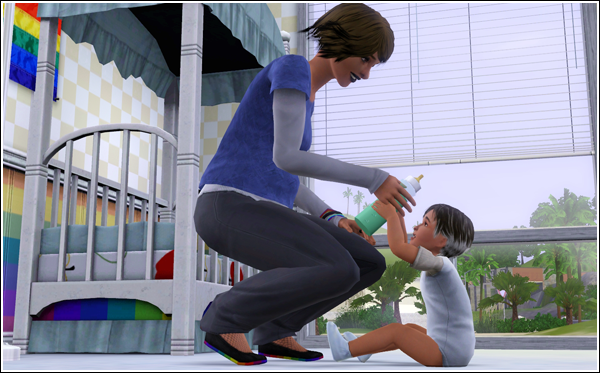 Jet: YOU LOVE YOUR GREEN MILK, YES YOU DO!
Light: GIMME THAT BOTTLE, MOTHER!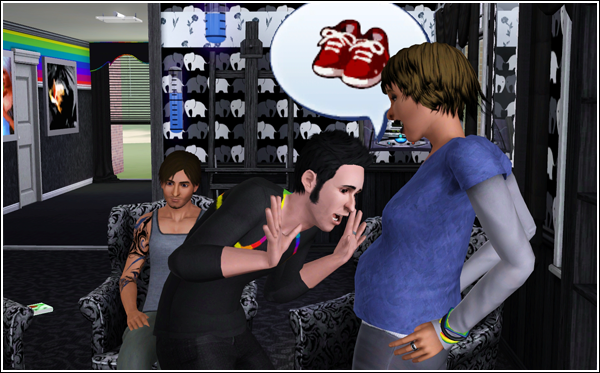 Mort: And we'll buy you little shoes and teach you to walk and it's going to be really cute and we'll take lots of pictures. DADDY LOVES YOU, BABY!!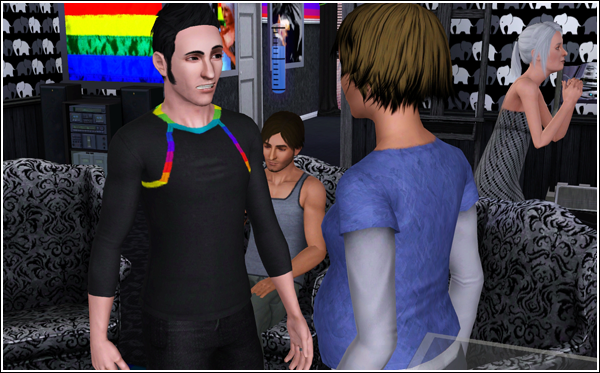 Mort: So, bb, you're looking sexy today.
Jet: Whatever. Your turn to teach Light!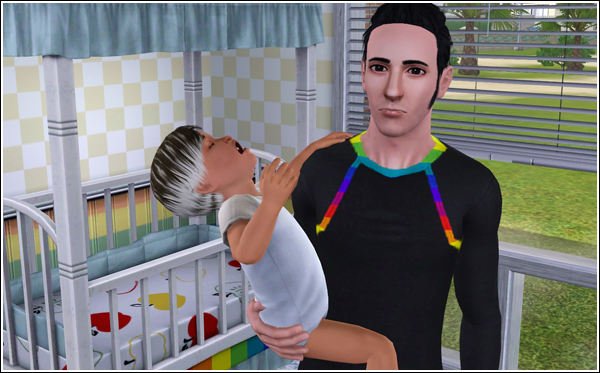 Mort: So parents, what I do when my baby cries is, I just tune them out and make a stupid face like this.
Light: LET. ME. DOOOOOOOOOOWN.
Jet: I think it wants to come out to play, NAO!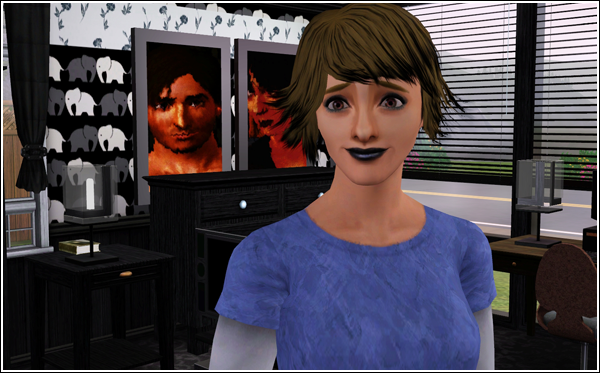 Jet: This does not hurt at all, yay!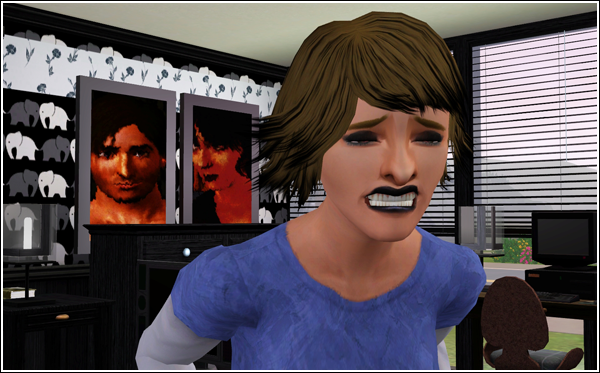 Jet: No wait! YES IT DOES!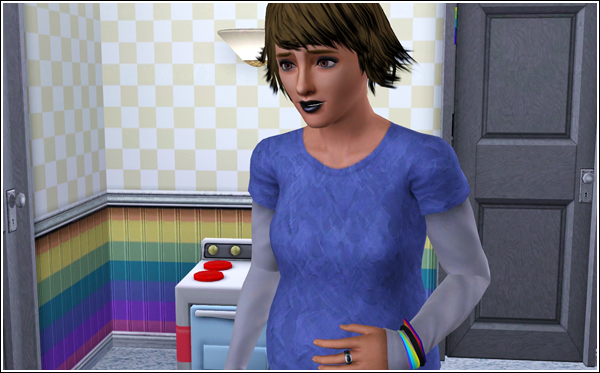 Jet: Maybe moving the birthing into the baby's soon-to-be room, it will hurt less?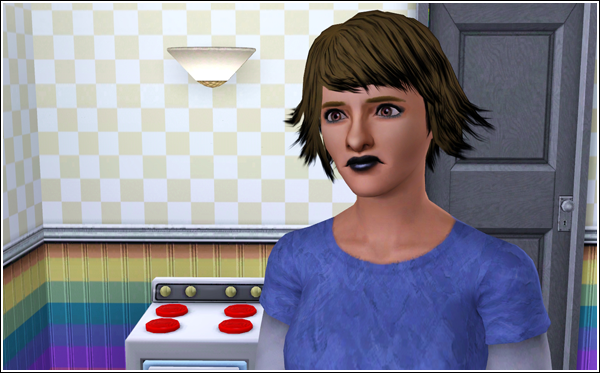 Jet: Oh crap..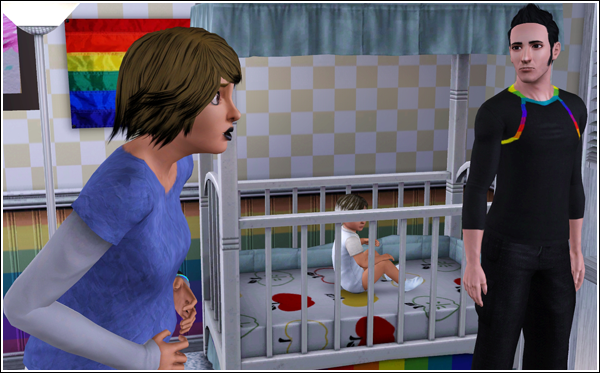 Jet: IT STILL HURTS.
Mort: Light wants to sleep, shush.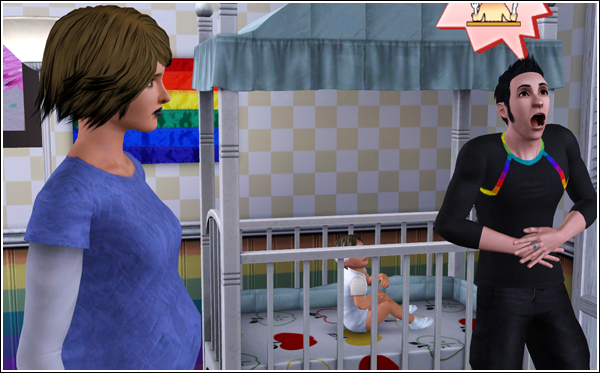 Mort: I AM STARVING!
Jet: Do NOT make this about yourself again!
Light: What's up, dad?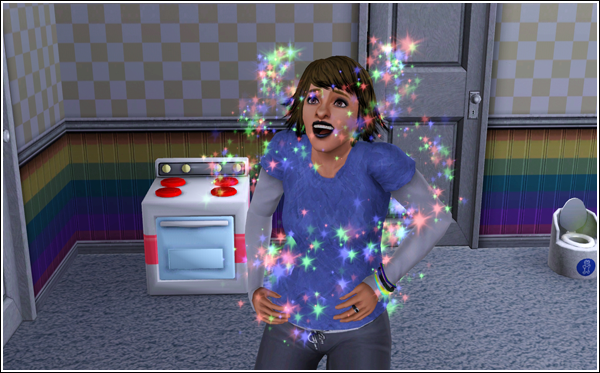 Jet: HEY THIS IS FUN!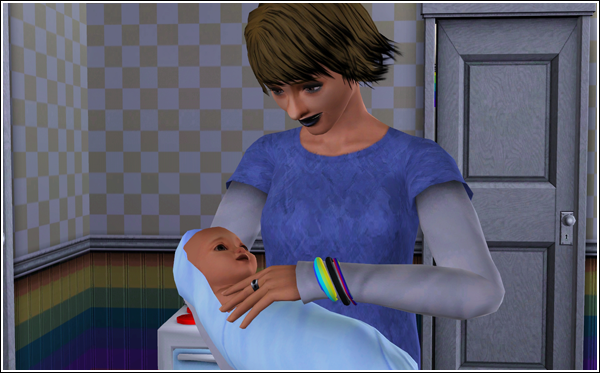 Jet: Oh, it's another boy.
And this time Morty wanted a boy :D
I
wanted a girl.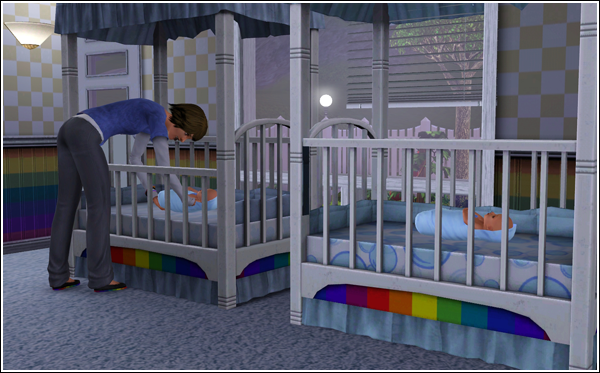 OH WAIT. She had TWINS!
They're called Cloud and Cocaine.
I couldn't think of anything.. so I asked my boyfriend.
Me: Name something white?
Him: Paint?
Me: That could be any colour!
Him: Uhmmm... cocaine?
Me: LOL. WHAT?! I'm supposed to name a baby that!!
Him: Why not?
And so I did. And then I promptly ROTF and LMAO.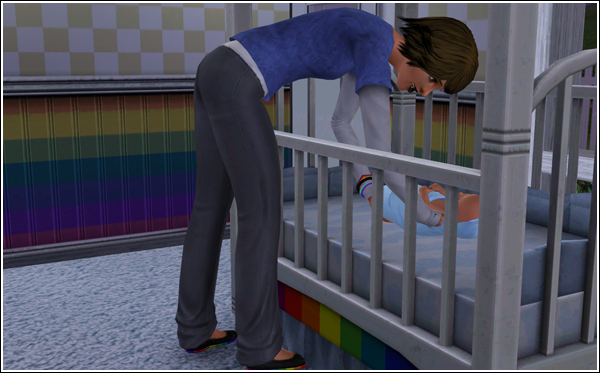 Jet looks REALLY good.
Jet: Mummy loves Cocaine, yes she does.
I feel I'm going to hell for this.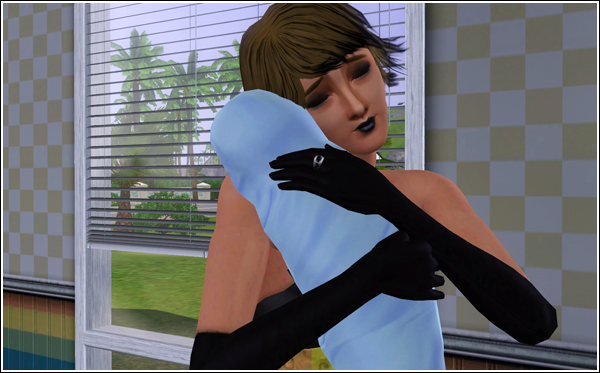 Jet: Mmm.. baby.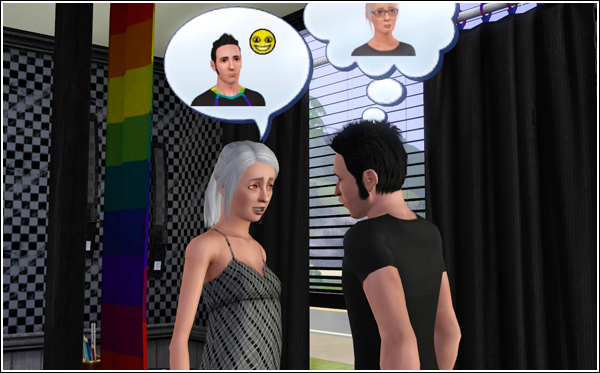 STOP FLIRTING YOU TWO.
My awesomemod prevents Jet from barging in I think.. though I'm thinking of turning that option off in the config.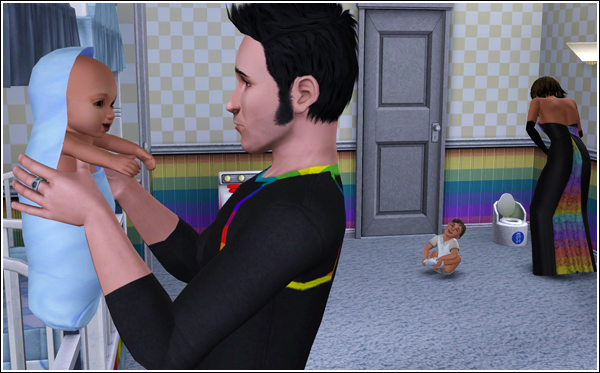 Mort: I like you, baby, I'm not sure why, but I keep rolling those wants.
Light: I LOVE MY TOES!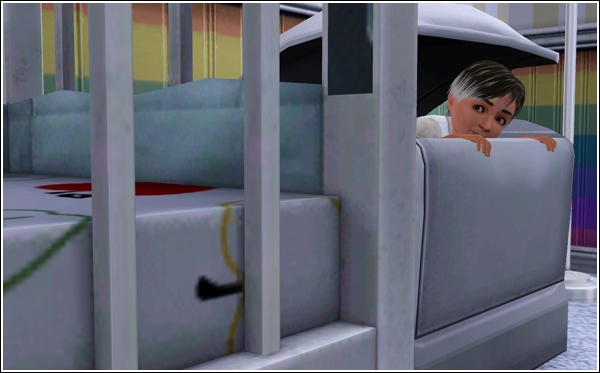 Light: I will do secret things in my secret box right here. Do not tell!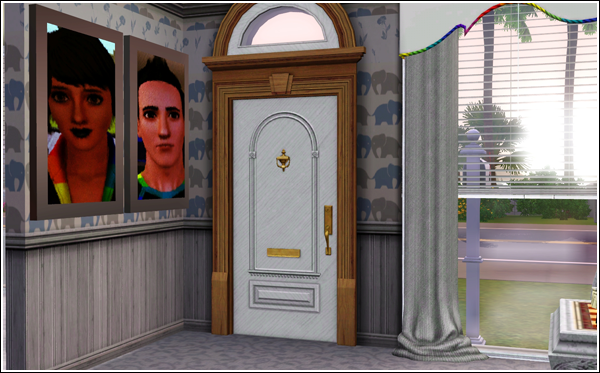 I have painted the door white!
It looks great!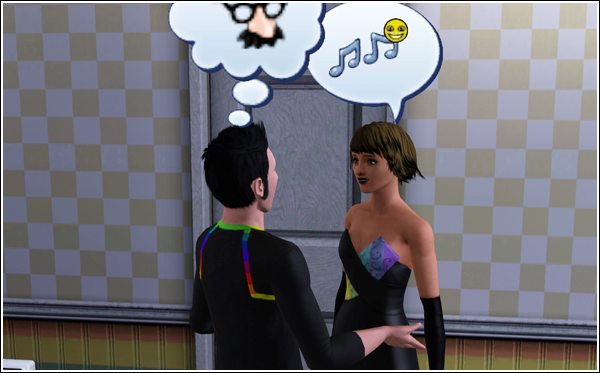 Jet: You play such awesome music!
Mort: Thanks, your amusement entertains me.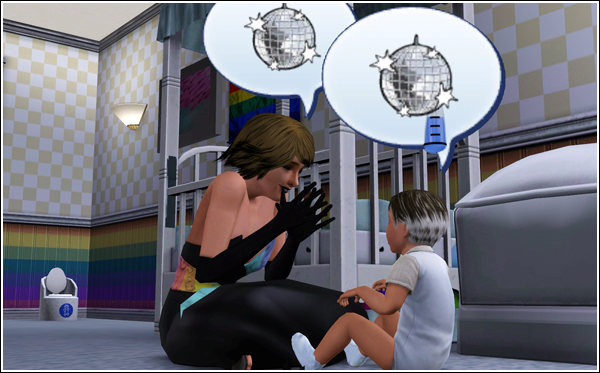 Jet: That's right, Light! DISCO-BALL! Everyone LOVES disco-balls! They're shiny and cool!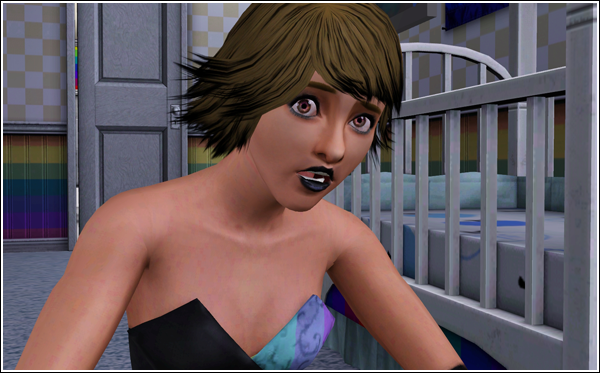 Jet:
Everyone
loves disco-balls, right?
Yes.. I have one here in my room. It's awesome.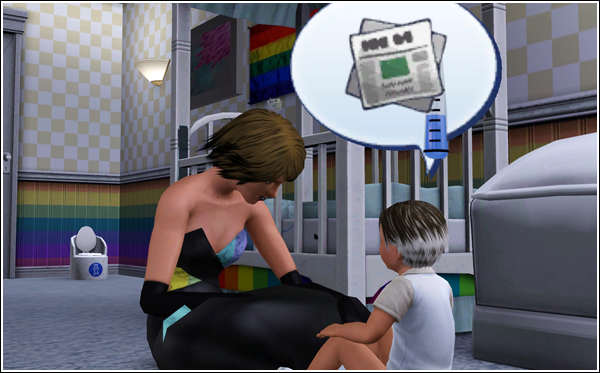 Jet: No.. newspapers are boring..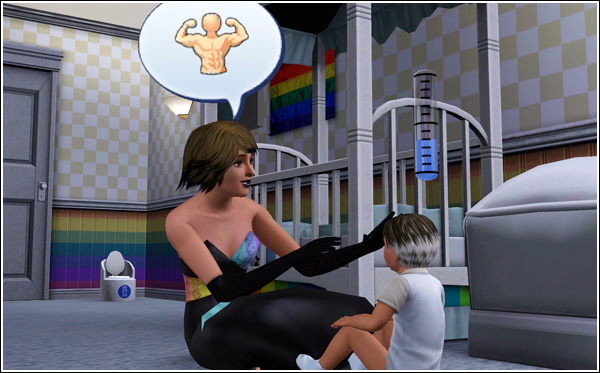 Jet: One day you'll be buff like my daddy!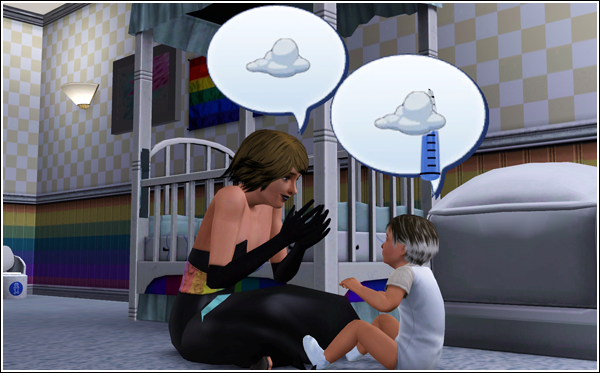 Jet: That's RIGHT! Cloud is your little brother!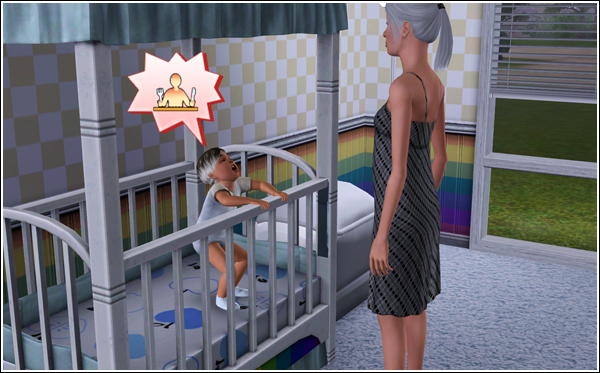 Light: I. WANT. A. BA-GEL!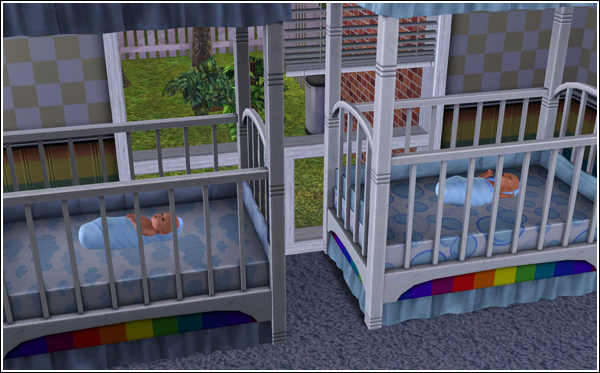 Cloud is screaming just because he feels like it.
Cocaine looks like he's drugged already.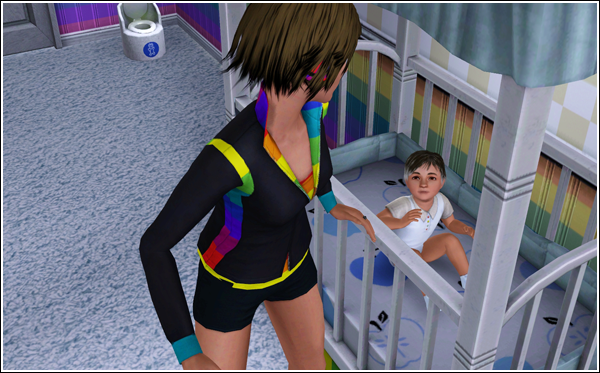 Light: Don't leave me here all alone, mummy!!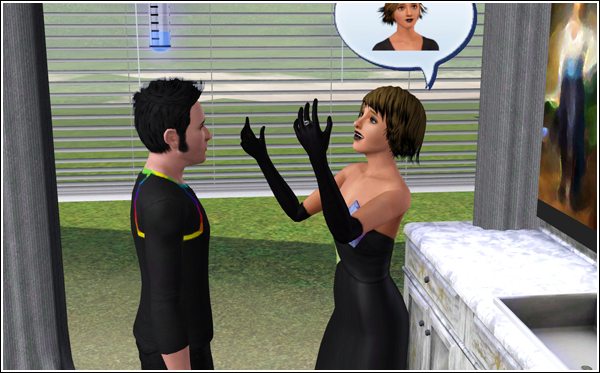 Jet: Wow, I am so awesome. I rule so much.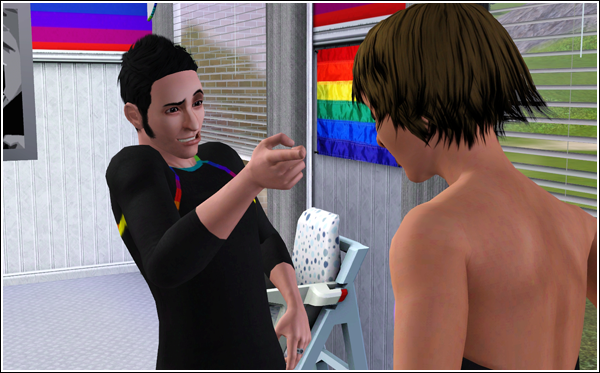 Mort: YOU? LOL.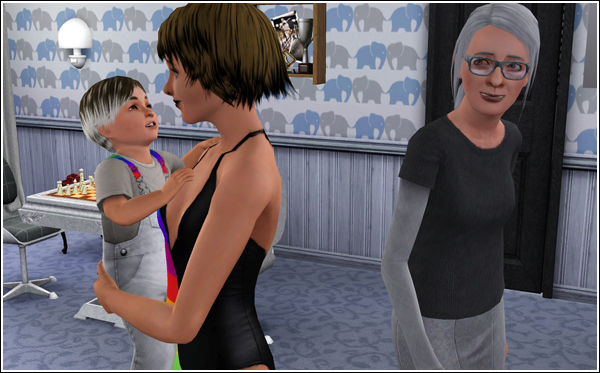 Light: Thank you for taking me out of alone-time, mummy!
Mimi: She's a good mother, but man was
I
awesome at mothering.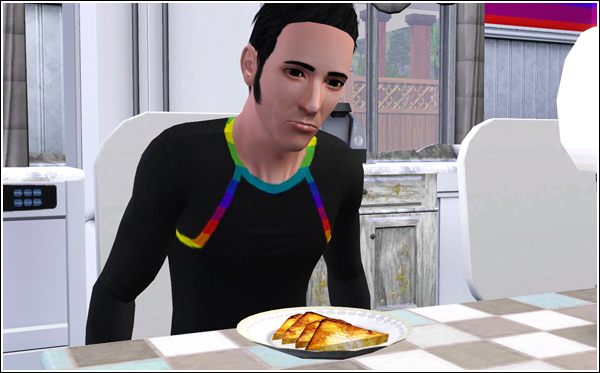 WOW. LEVEL 9 GIVES YOU FRENCH TOAST!? WHAT?
Anyway.. that wish Jet had, to make Mortimer's favourite food, which I had promised her BEFORE THEY GOT MARRIED.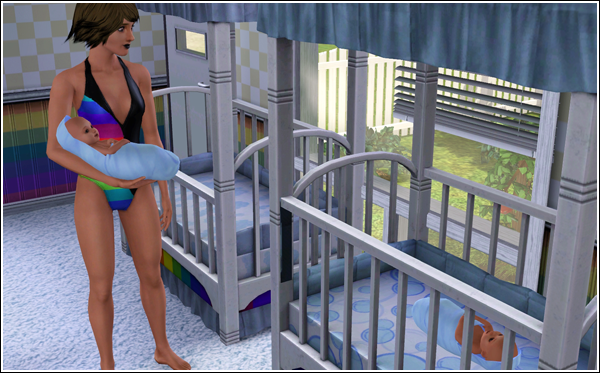 Jet: I don't wanna hold this baby, I wanna hold THAT baby!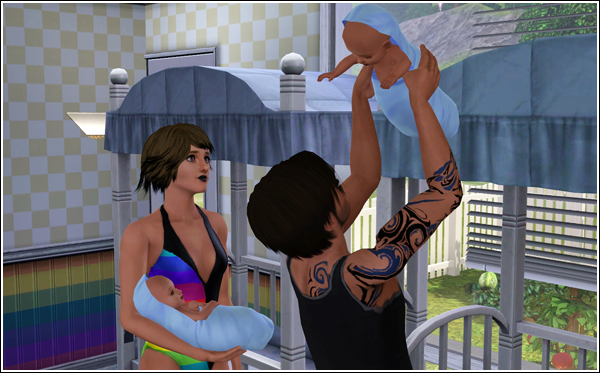 Jet: I WANNA HOLD THAT BABY!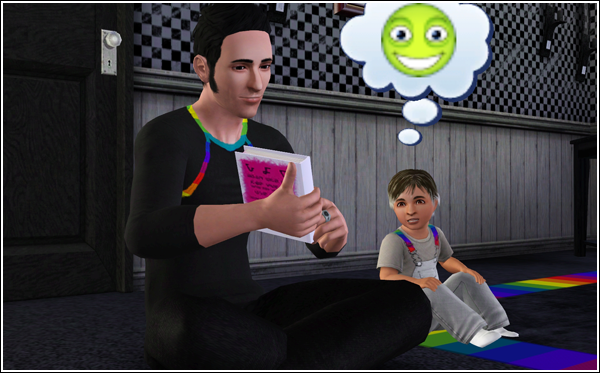 Light: Daddy reading to me amuses me so much it makes my face GREEN!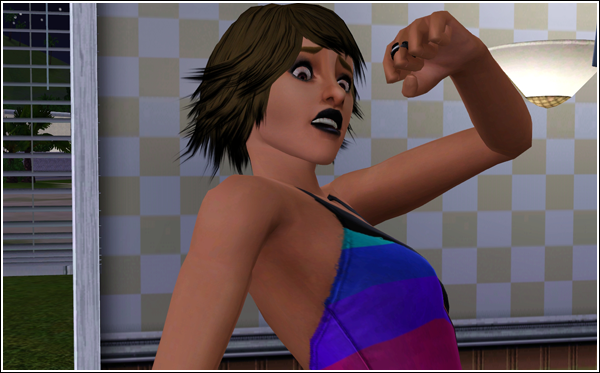 Jet: NO, MISTER LEFTY! You can NOT hold that baby!!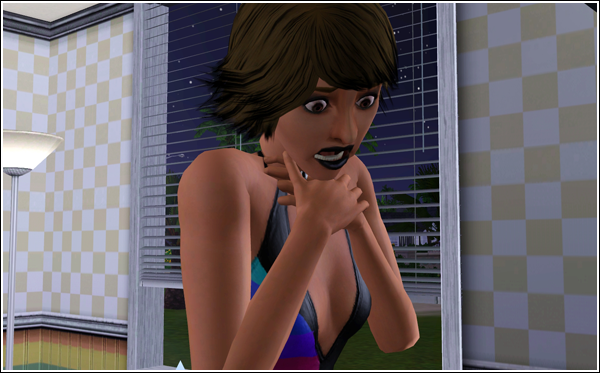 Mr.Lefty: THEN YOU WILL HAVE TO DIE!
Jet: GHHHHHH--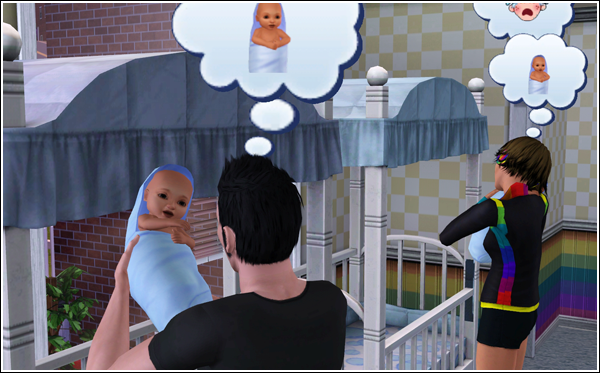 When will these two grow up!?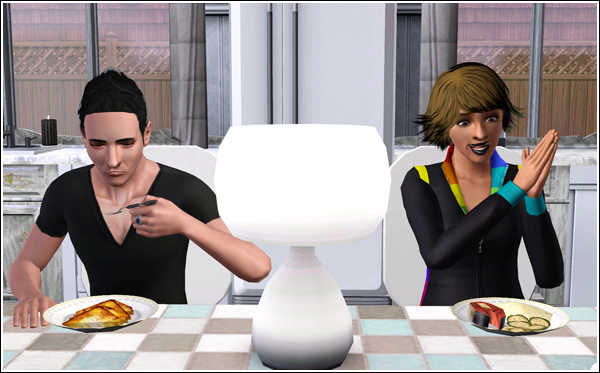 Jet: YAY, WE CAN EAT OUR FAVOURITE FOOD TOGETHER!
I. Love. Leftovers.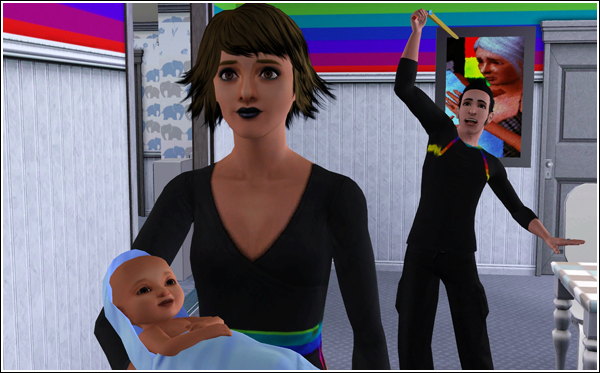 Oh finally.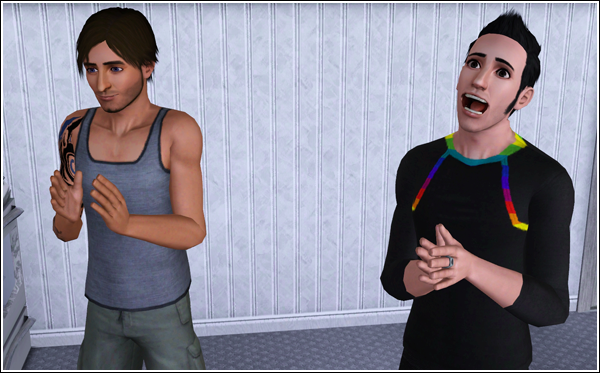 Mort: OHMYGAWYAY!
Leroy: I'm so calm.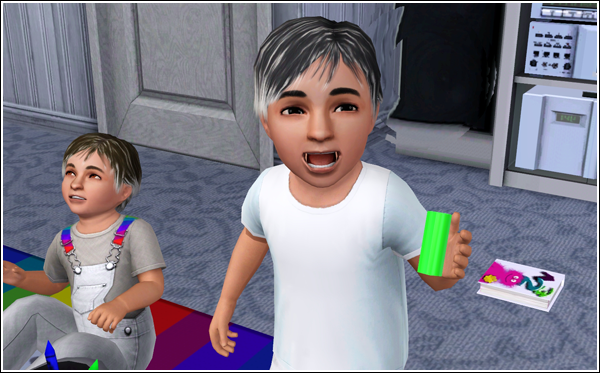 Here's little Cloud. He has dark-brown eyes like Mort and also Mort's black hair.
He is artistic and excitable.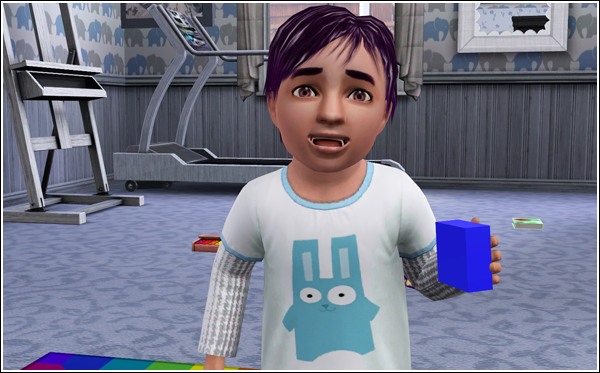 OF COURSE COCAINE HAS CRAZY HAIR! It's almost as if I knew..
Cocaine has purpleish pink eyes and deep purple hair, I'm guessing it's from his grandmother Cornelia.
He is absent-minded and a loner.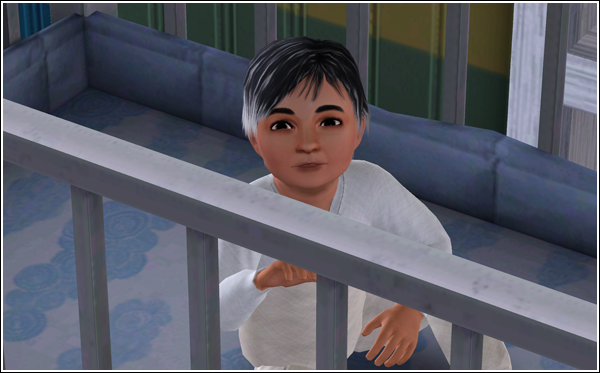 Cloud: Help? I'm stuck in this crazy family!
That is all for this time! I can't wait to see these three grow up :D
Next time: The kids grow up to be mentally unstable?